La Seine à Vélo
Bicycle Touring from Paris to the Atlantic Ocean
La Seine à Vélo is a 260-mile (420 km) bicycle touring route that is relatively new (completed in October 2020) but is sure to be a fast favorite among those wishing to explore France by bicycle. Art enthusiasts will especially love meandering along the river that inspired so many influential impressionist painters. There is such a wealth of historic sites and gorgeous French towns to explore that it was difficult for us to make much forward progress!
We cycled the entirety of La Seine à Vélo in July of 2021 and found it to be a fantastic way to start our European tour. We chose to end in Deauville rather than Le Havre, because we planned to continue south along the coast to the beaches of Normandy.
Route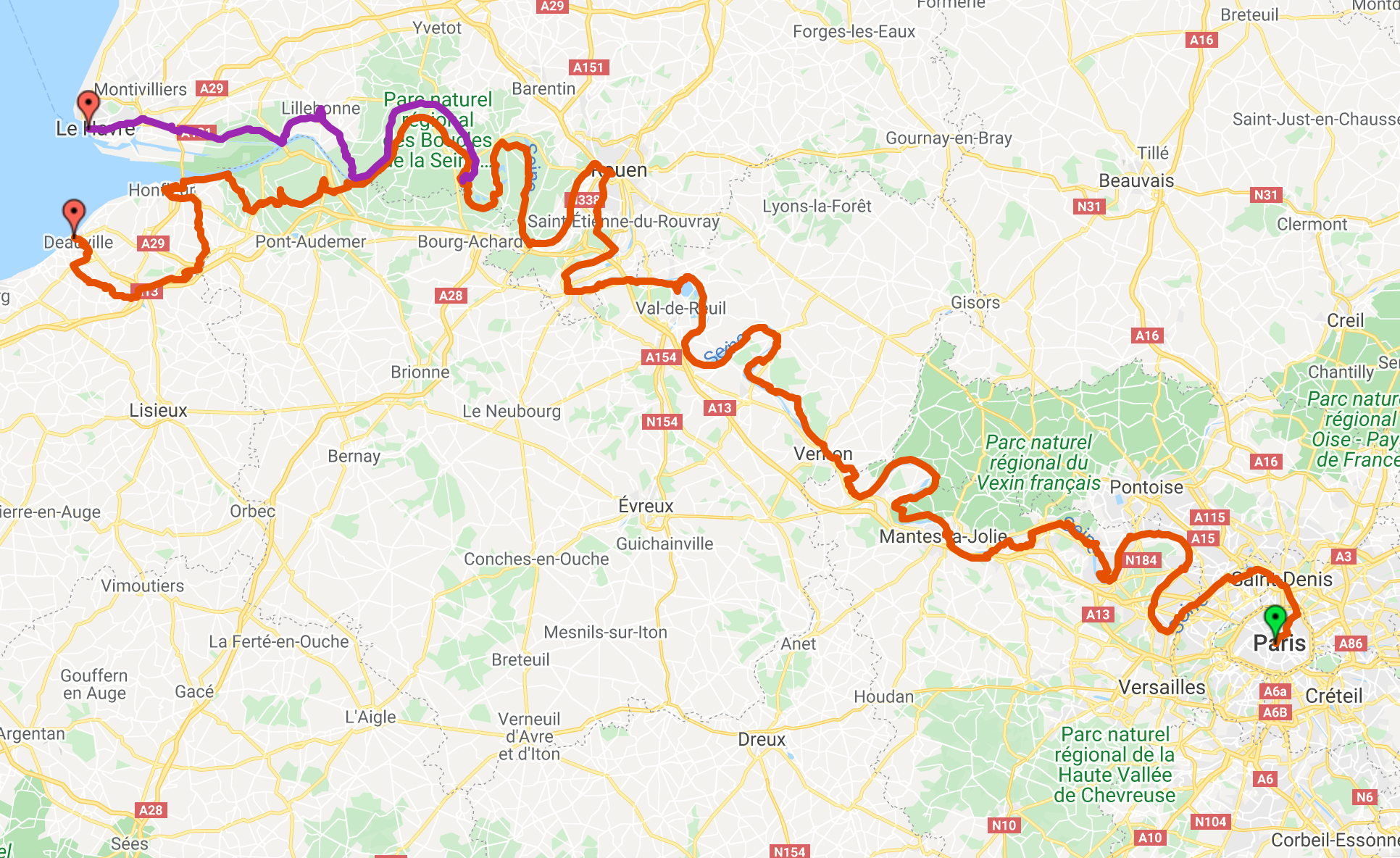 Section Stats:
Time Frame: July 11 – 17, 2021
World Bicycle Tour Days: 68 – 74
Mileage: ~245
Navigation and Route Conditions
The majority of the route is along bike paths and low traffic byways. There are some sections that follow bumpy gravel roads or dirt singletrack, which keeps things interesting. We were on 29×2" tires and didn't have any problems with these sections. It did rain quite a bit when we were there, so we were glad we had fenders to prevent mud splatter.
As of July 2021 there were some sections of the route that were still labeled as "provisional" and weren't fully signposted. Having a GPX track of the route was extremely helpful for navigation. You can download the GPX tracks below:
La Seine à Vélo GPX - Le Havre
La Seine à Vélo GPX - Deauville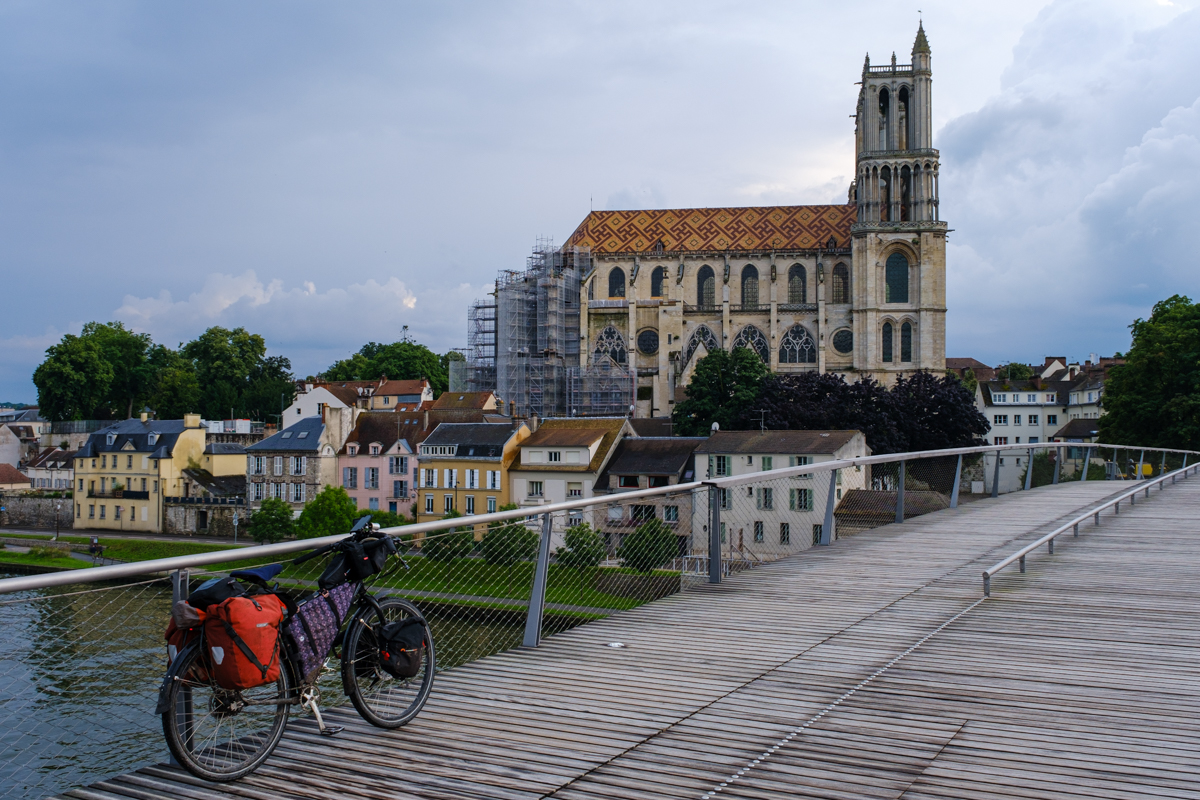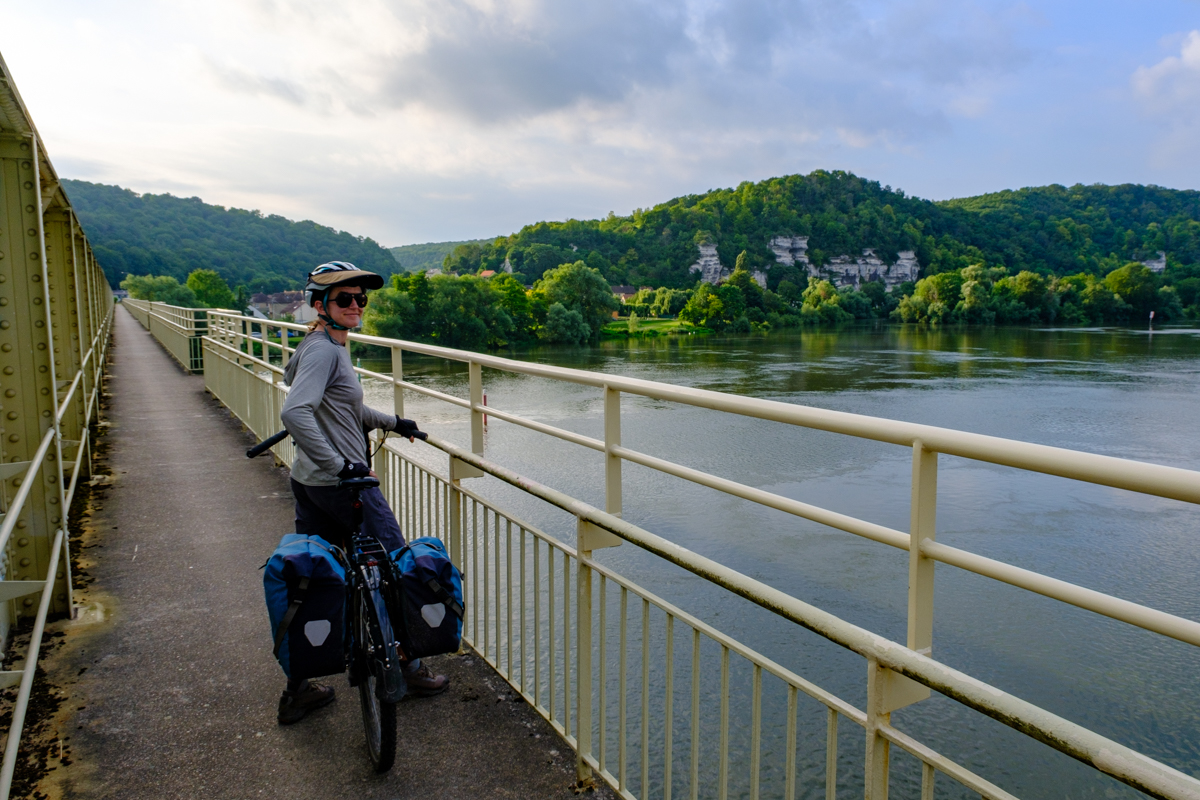 Accommodation
We are on a long term bicycle tour and try to stick to a pretty tight budget, so we wild camped throughout the La Seine à Vélo. There is plenty of green space in France and we never had any difficulty finding a place to set up our tent. If you choose to wild camp, be as discreet as possible and follow Leave No Trace ethics.
If you would prefer to stay in an established campground, there are a few different tiers of quality in France and they are fairly frequent along the route. Municipal campgrounds are the cheapest and most basic. Further up the ladder are 3 or 4 star campgrounds – some even have swimming pools and restaurants. One campground near Honfleur had a live band that we could hear late into the night from our wild camp.
There are numerous hotels and B&B's along the route that looked very quaint and relaxing. In a nutshell, there is something for every budget.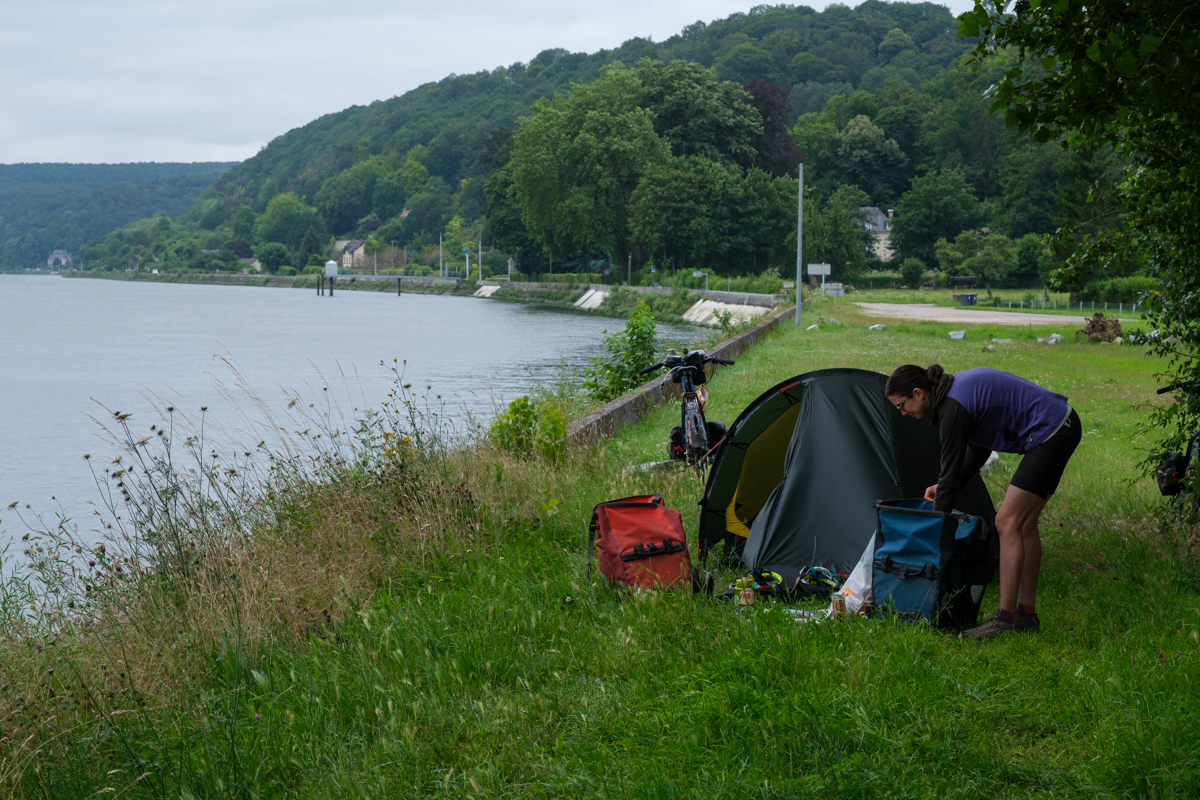 Food
If there's one thing in France we can't rave enough about, it's the food. The bakeries are heaven on earth and we stopped in at least one (but more often two) per day. There are bakeries in every town and they were much more affordable than we were expecting. A baguette is a euro and change, and pastries usually run between 1.50 and 4 euros. Keep in mind that bakeries often close for lunch from noon until 2 or 3p.m., so get your baked goods early!
Picnic-style lunches are a great way to save money while traveling in France. Bread, cured meats, delicious cheese and fresh fruit are all inexpensive and very high quality, and public parks are plentiful. We did our grocery shopping at Carrefour or Monoprix for camping dinners and snacks throughout the day.
Route Highlights:
Claude Monet's House and Gardens at Giverny
The gardens at Giverny are impressively landscaped and bursting with color. This is where Monet painted his famous water lilies series and lived until his death in 1926. You can take a self-guided tour of the gardens and Monet's house for 11 euros. The house is beautifully decorated and contains a gallery of works by Monet as well as his collection of 18th century Japanese art.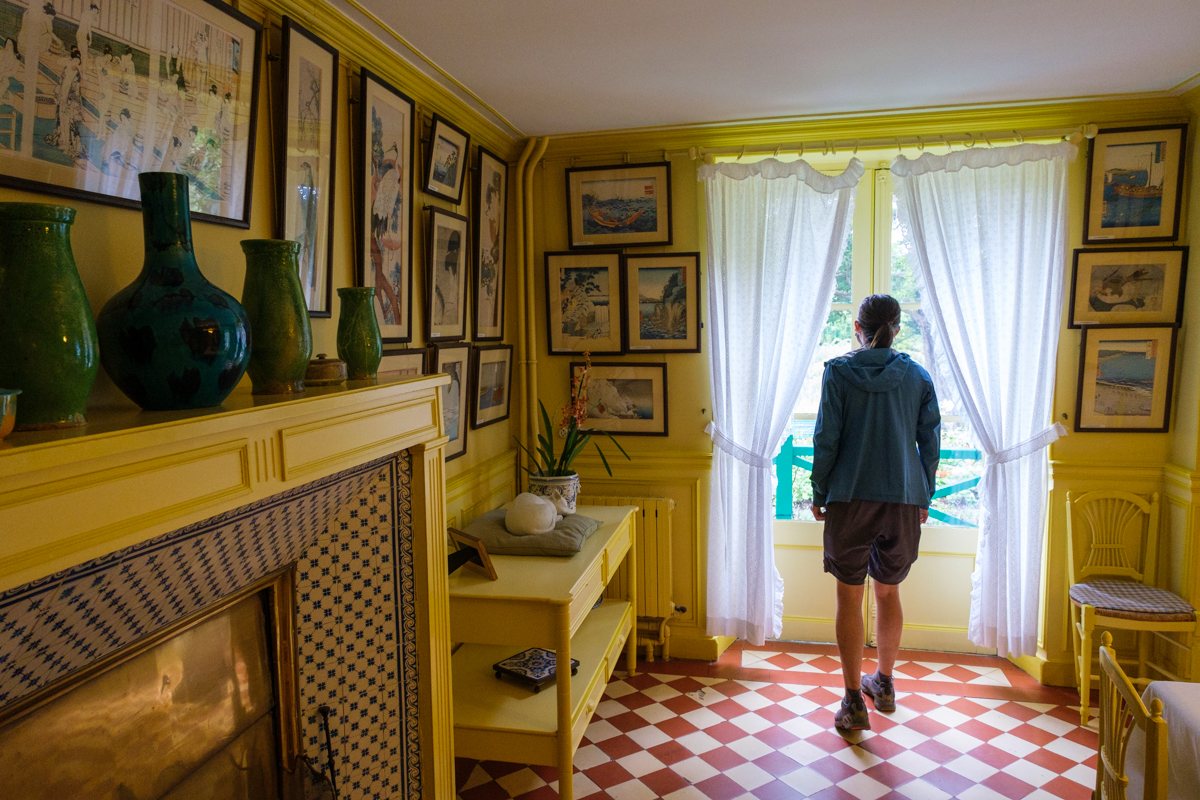 The Medieval Town of Rouen
Rouen is packed with amazing architecture and fascinating history. From the impressive 14th century astronomical clock to the half-timbered houses and cobbled streets of the old town, there's much to see.
The Rouen Cathedral is stunning and inspired another of Monet's famous painting series. When we visited, there were two musicians playing acoustic Beatles covers in the square outside the cathedral. Hearing "Lucy in the Sky with Diamonds" floating through the stone aisles was weirdly haunting.
Numerous Small Towns, Churches, and Abbeys
Poses, La Bouille, Pont de l'Arche, and more towns than we could name have endless sites to discover. Every town we went through was incredibly picturesque and wonderful to ride through. We never got tired of marveling at the medieval architecture and tip-toeing through peaceful cathedrals built to last hundreds of years.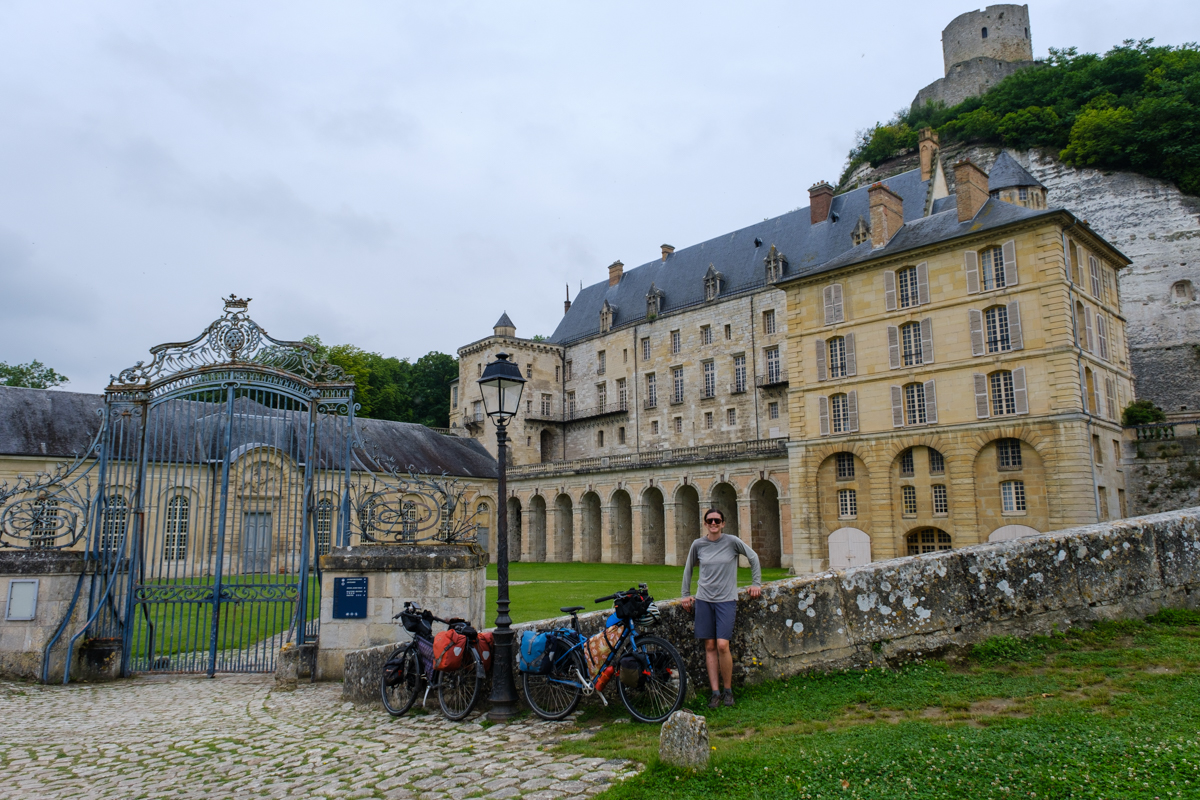 Connecting to Other Routes
From Honfleur we connected to the EuroVelo 4/La Vélomaritime route to see the D-Day beaches in Normandy. Then, we traveled to Mont Saint-Michel along several other French cycle routes. There are numerous bicycling options in Normandy and Brittany that can take you to famous cities and historical sites. France is a paradise for cyclists and we loved our time spent in such a beautiful country. See our post about EuroVelo 6, the Loire Valley, and the Jura Mountains to read about our bicycle touring route between Nantes and Geneva.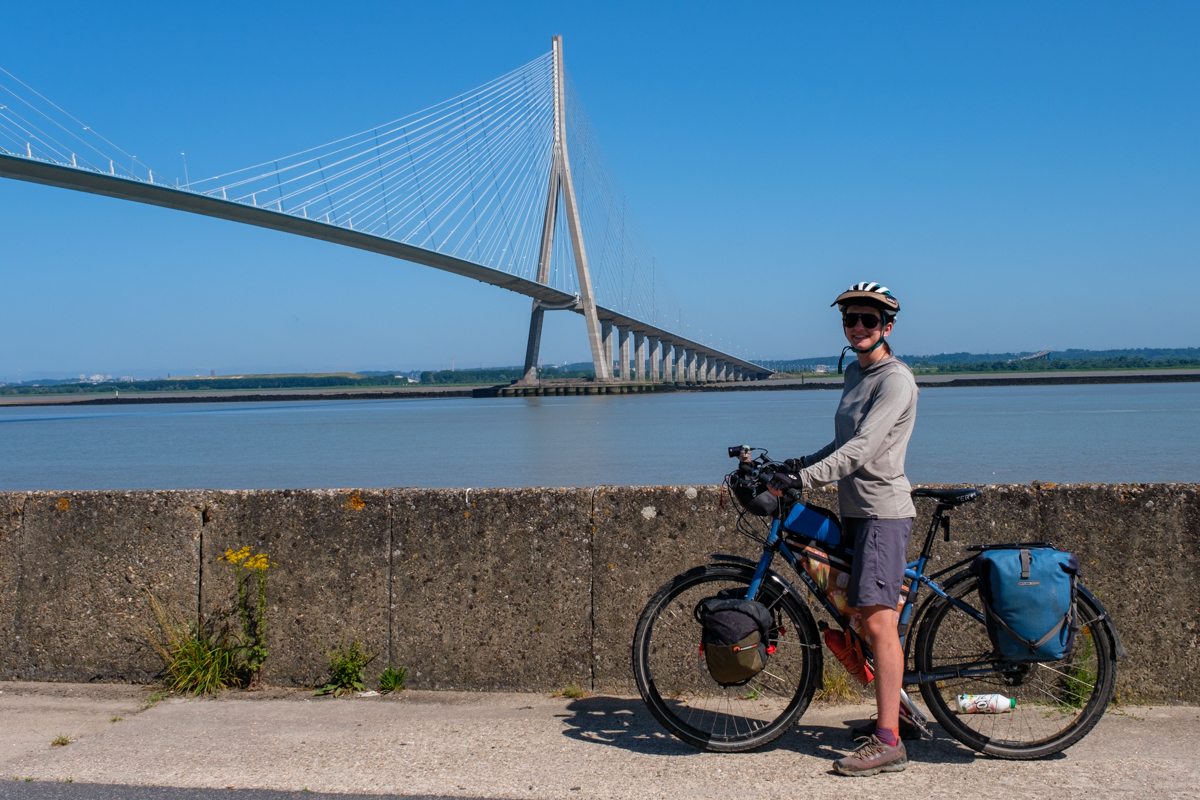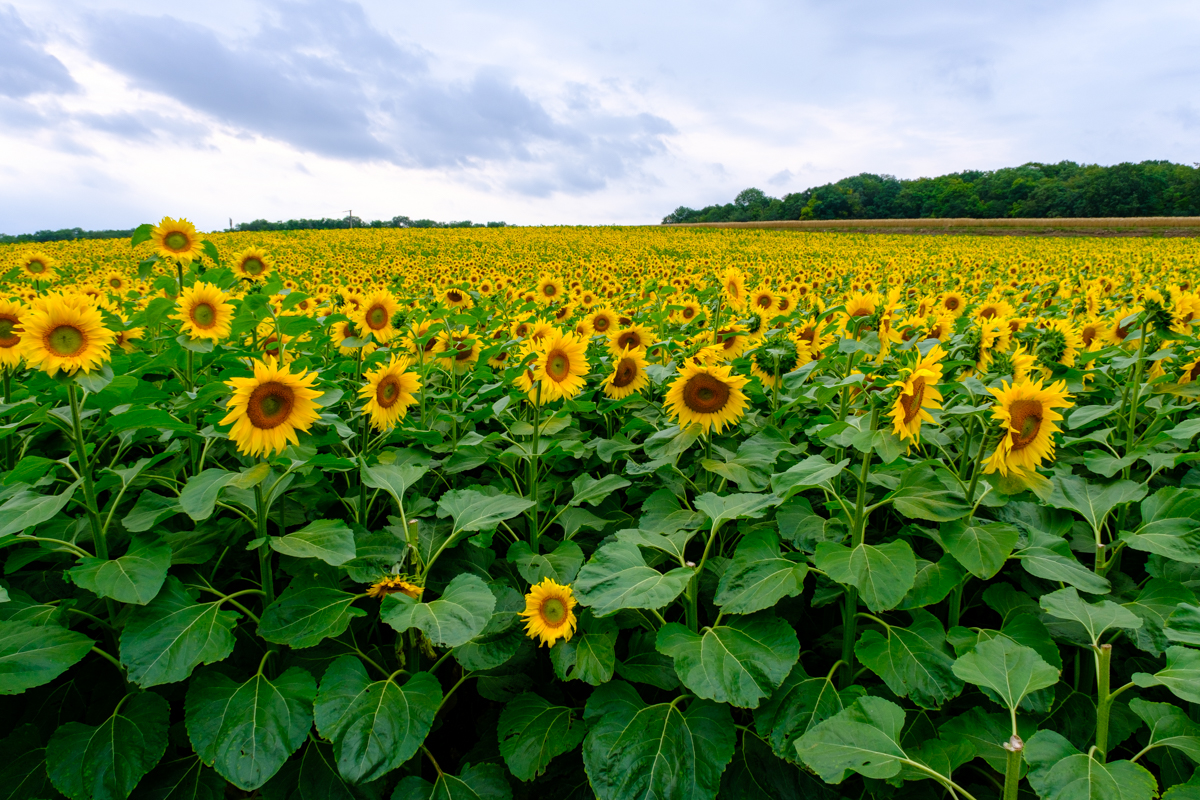 La Seine à Vélo Video: