Bicycle Touring Sicily
We spent about 10 days in mid-February bicycle touring Sicily from Messina and around the southern coast to Palermo. While there were some challenging aspects of touring along the coast of Sicily, such as wily traffic and difficult wild camping, there were a ton of amazing historic sites and beautiful scenery to take in on the island.
We followed a combination of the SIBIT, EuroVelo 7, and Italy Cycling Guide routes as well as making our own way with OSMand directions.
Route
Download the GPX track of our ride around Sicily. NOTE: This is not a polished route and is intended to be used for research/planning purposes only.
Eastern Coast
The ferry from mainland Italy to Messina was fairly short, and we arrived in Sicily late in the afternoon. Getting into a big city at that time of the day is not ideal, since we want to be pretty far out of towns before looking for wild camping. We snagged some groceries and started riding out of town, though it seemed like the town was never going to end. Flat coastlines tend to be more or less continuously populated, and to top it off Sicilian traffic is intense and unpredictable.
We finally found a good campsite at an abandoned house near the highway. Usually we don't like to camp near structures on the off chance that the owner comes by, but in some cases they're the only decent option.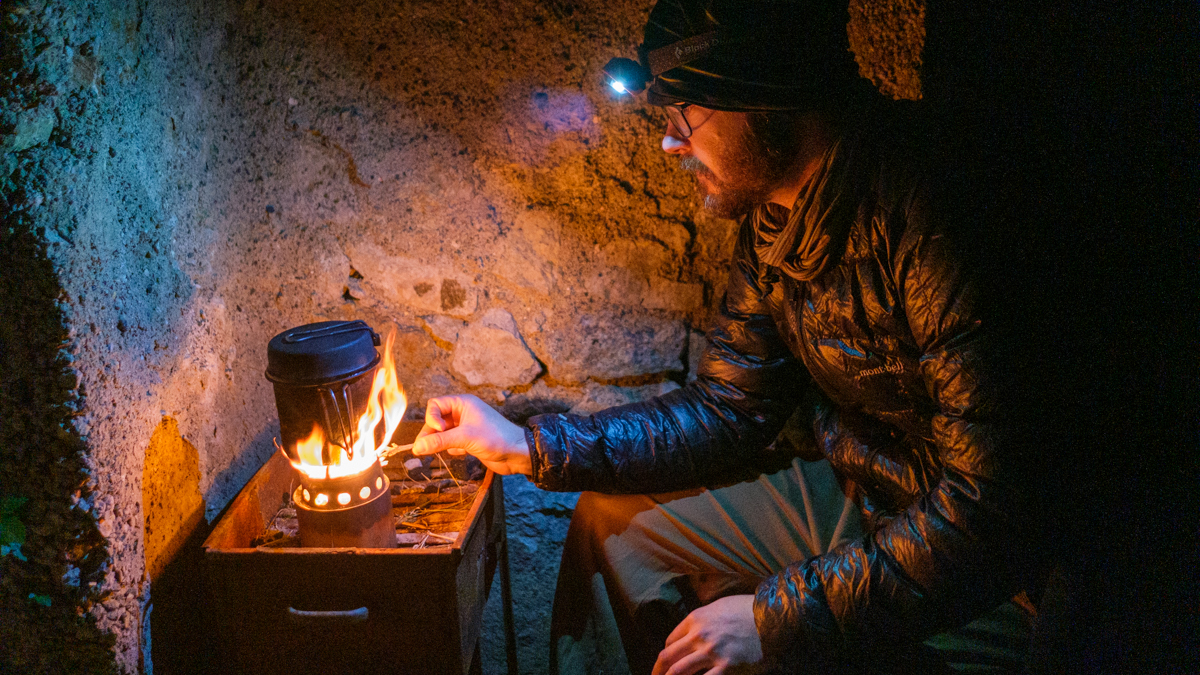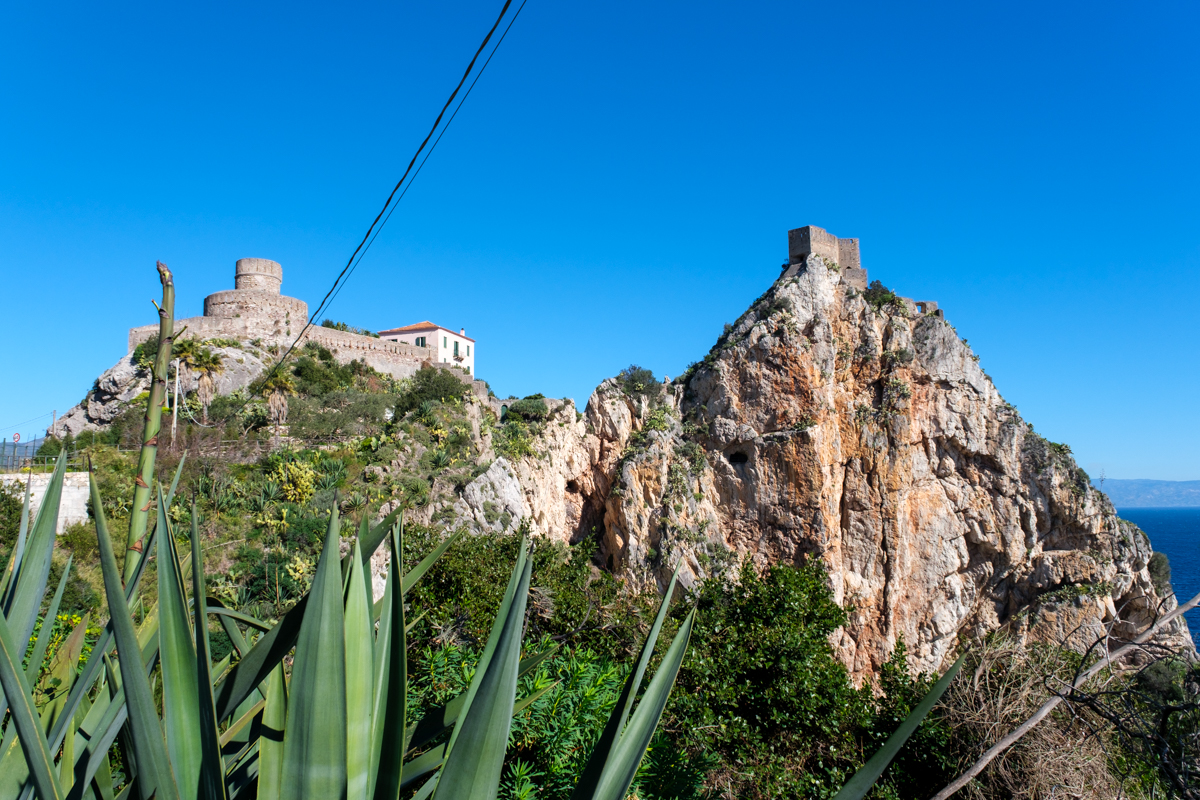 Taormina
We rode up to the town of Taormina, which sits on a hill above a beautiful rocky coastline. The city was scattered with interesting Roman ruins and historic churches. We also saw some incredible balcony succulent and artwork displays that had Jenny starry-eyed.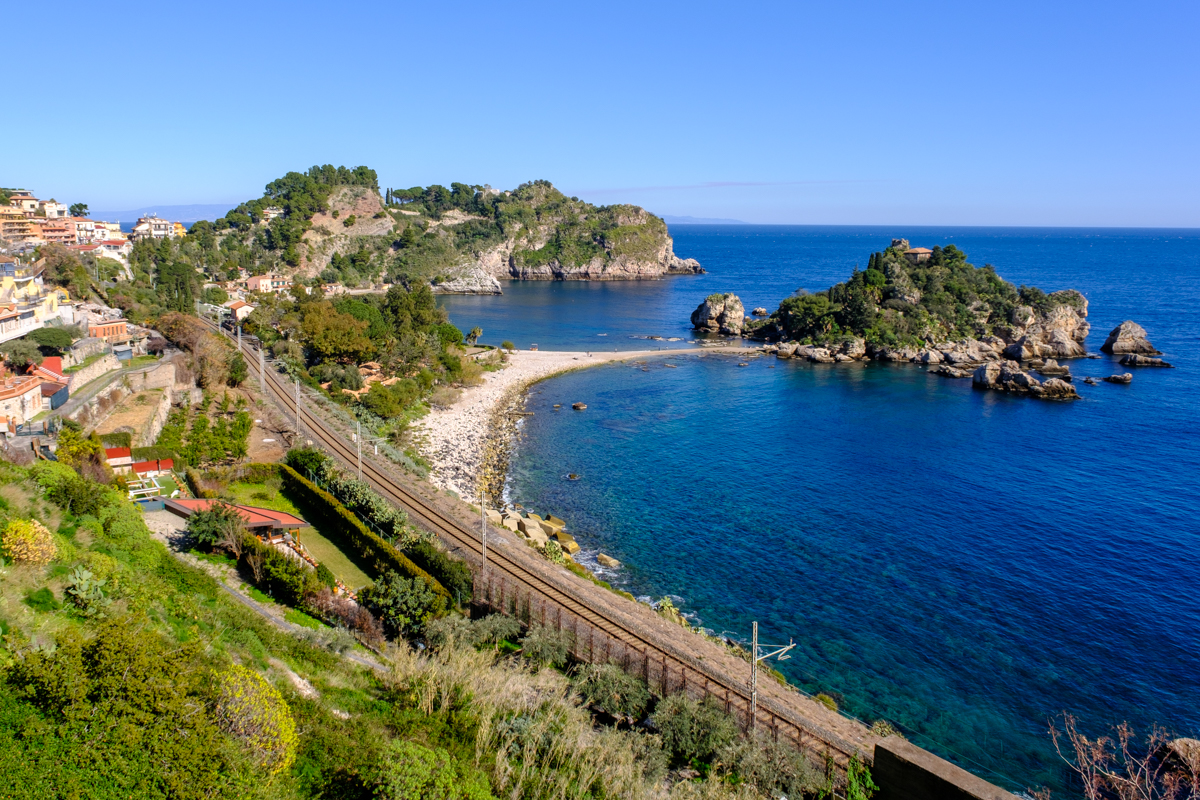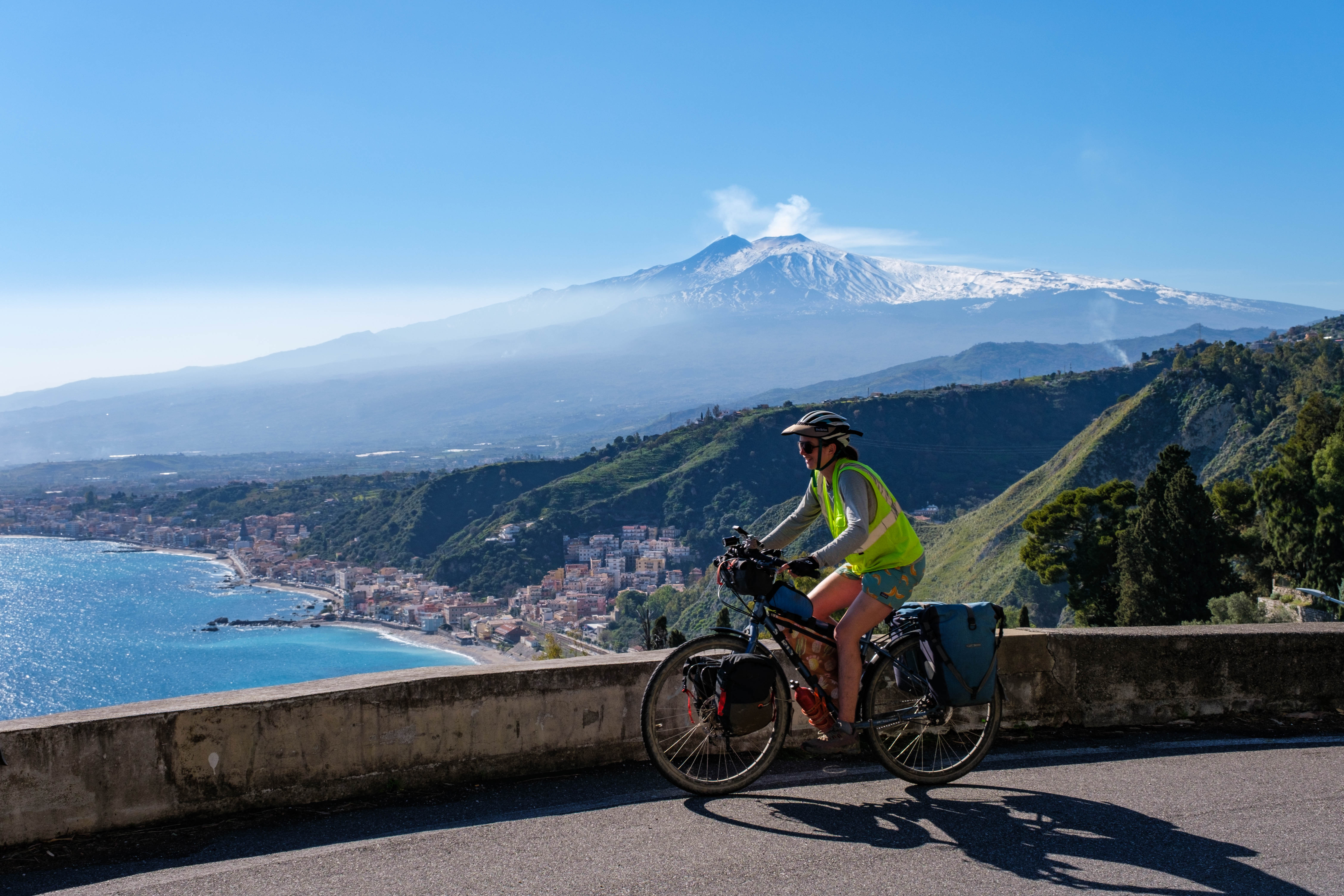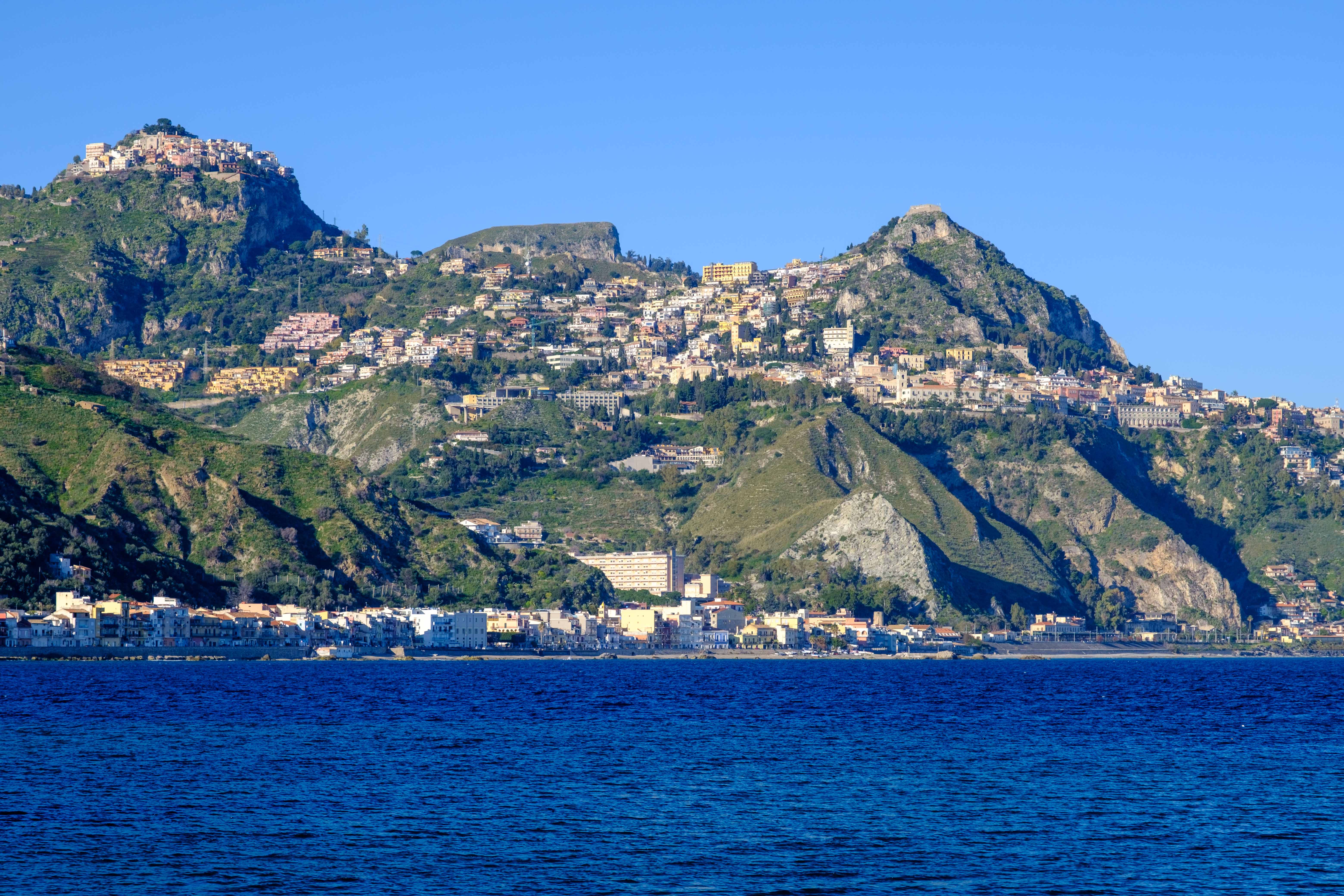 Busy Highways
The eastern coast of Sicily was the most hectic traffic-wise, and it was difficult for us to find a good alternative route to the main roads. In the coastal areas even smaller byways had a lot of traffic, and they were sometimes worse than the highways because there was much less room for cars to pass us.
Catania was a struggle to get through, and after negotiating lots of one-way streets and attempted diversions that were dead ends, we decided we didn't want to go further into the city center. We've heard that it's a cool city, but the traffic was a little too intense to be enjoyable on a bike.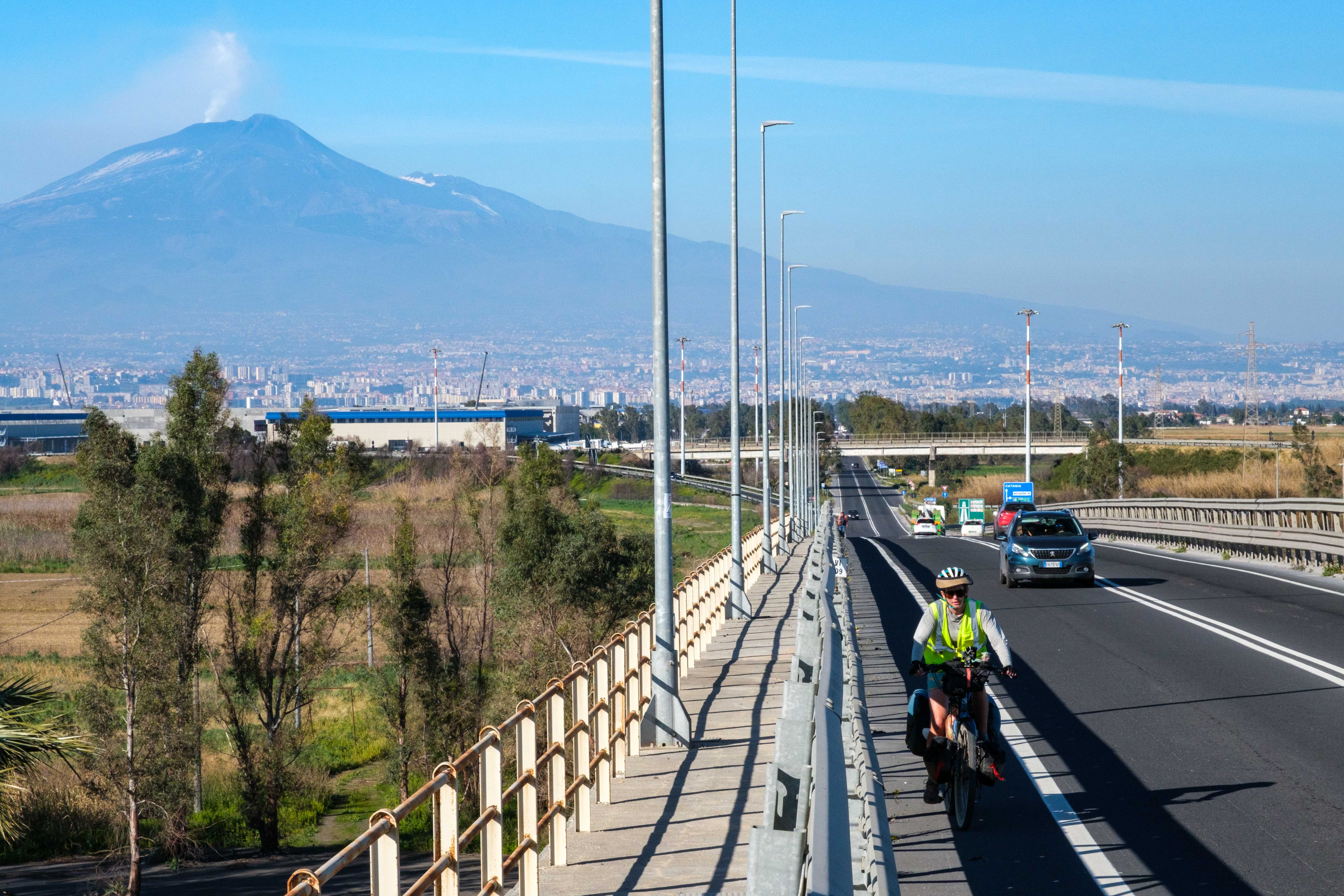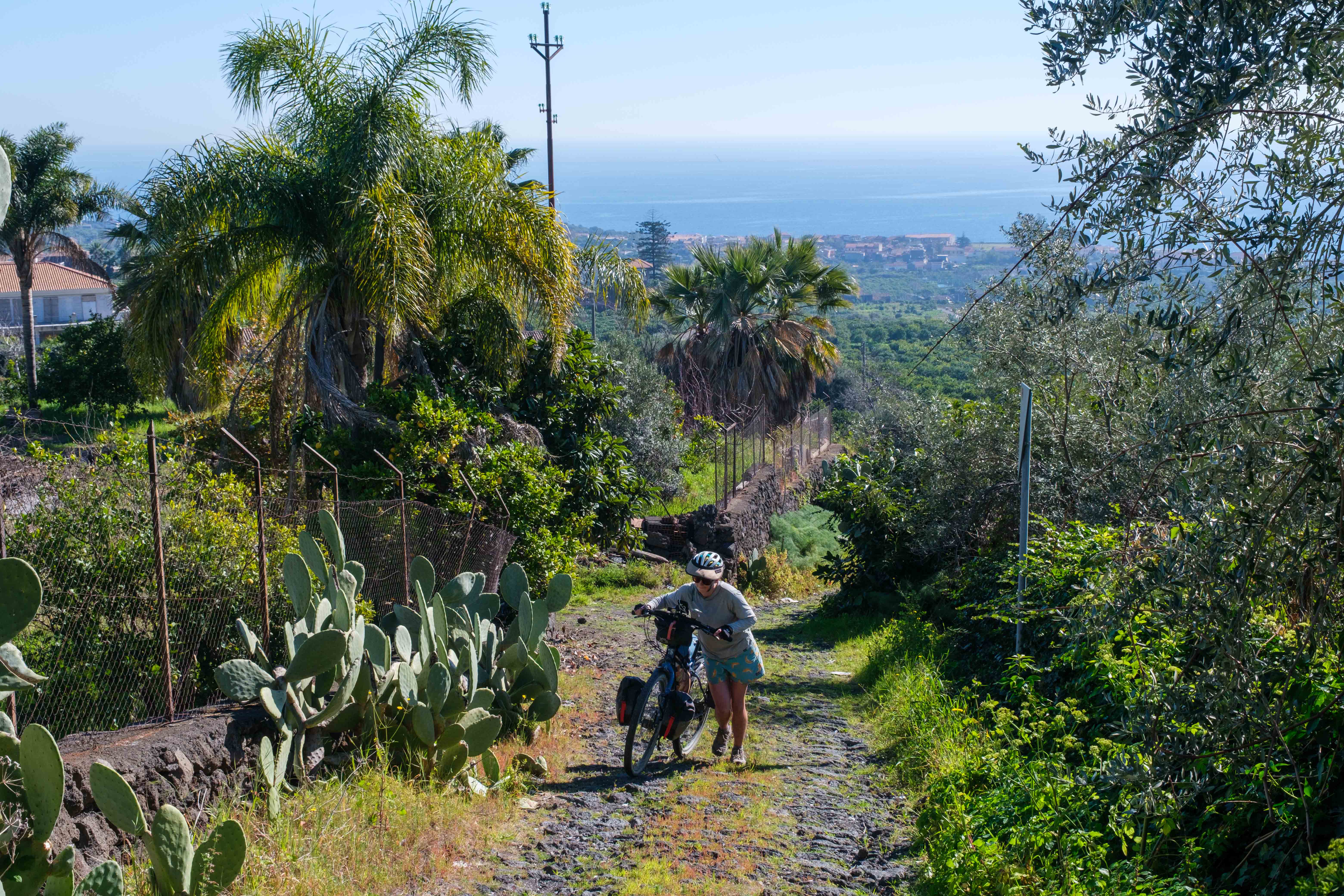 The riding improved a lot right before Syracuse when we joined up with the EuroVelo 7, which started with a great bike path. The path was a rail-to-trail that passed by wonderful sea cliffs and neat canyons created for the old railway.
Syracuse
After taking the bike path into town, we spent a few hours exploring Syracuse – an ancient Greek city with amazing ruins and tons of history. We spent most of our time on the Isola di Ortigia, where the old town is located. There were many sites to see, and we also walked through the daily outdoor fish/fruit/cheese market and bought some Sicilian blood oranges.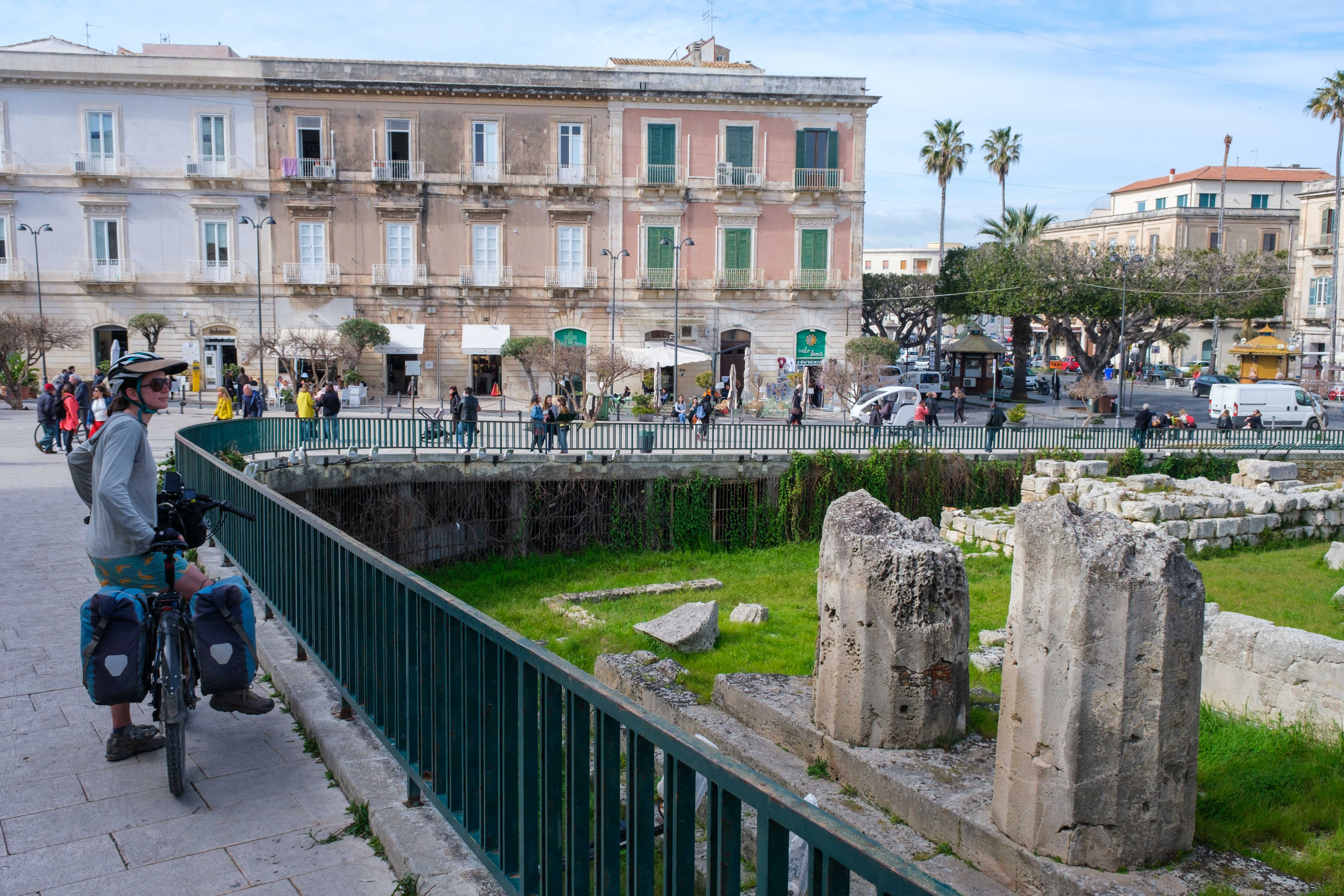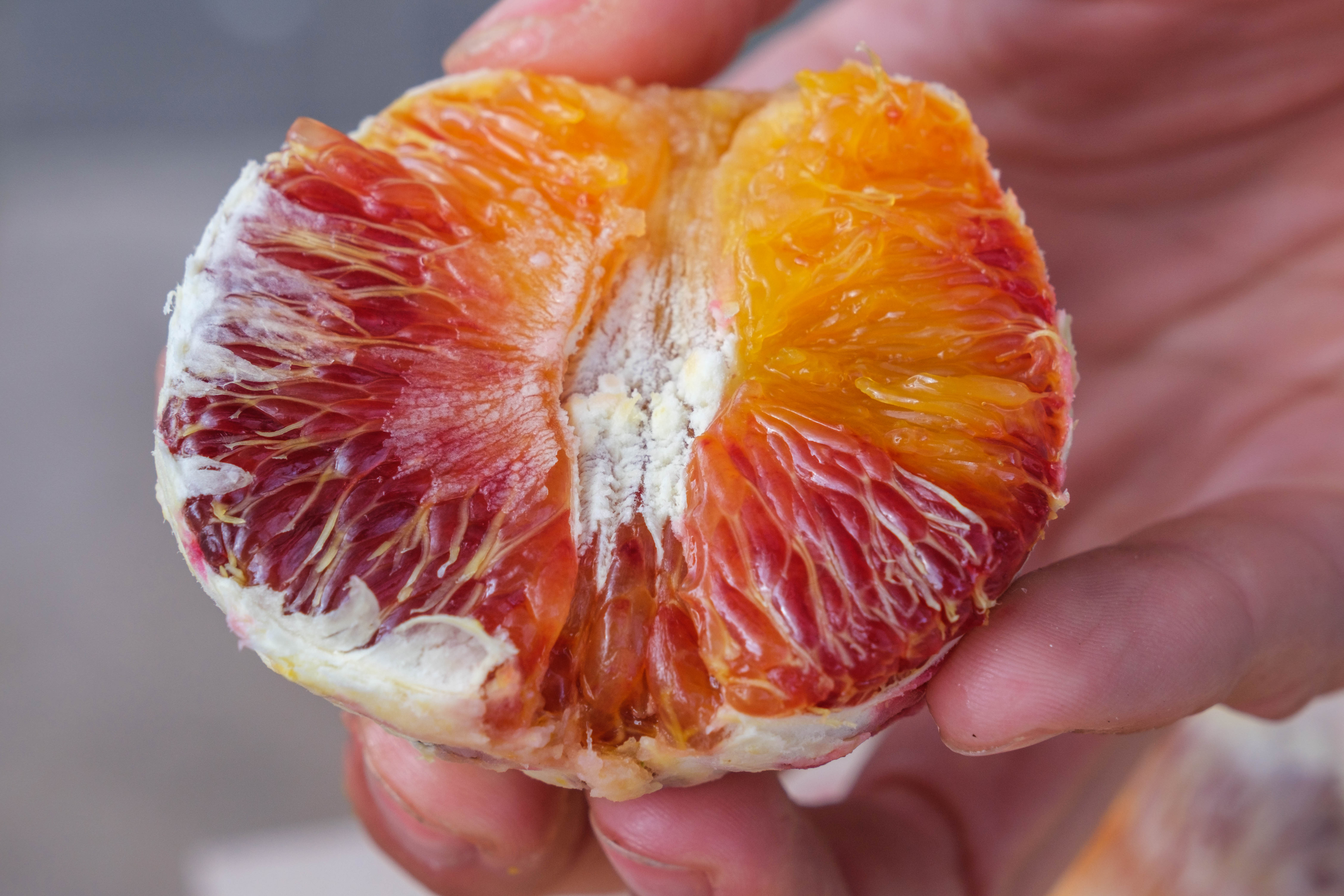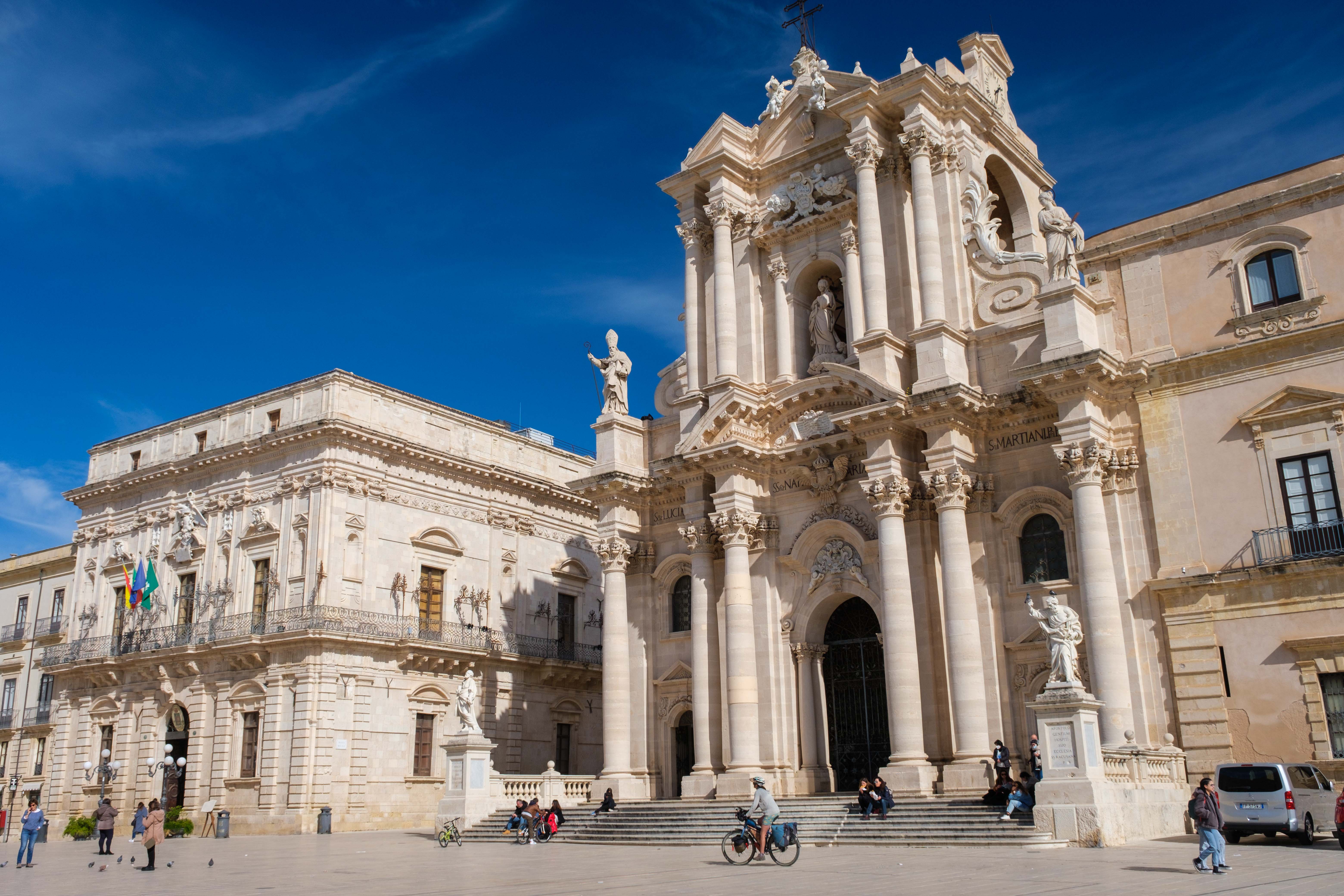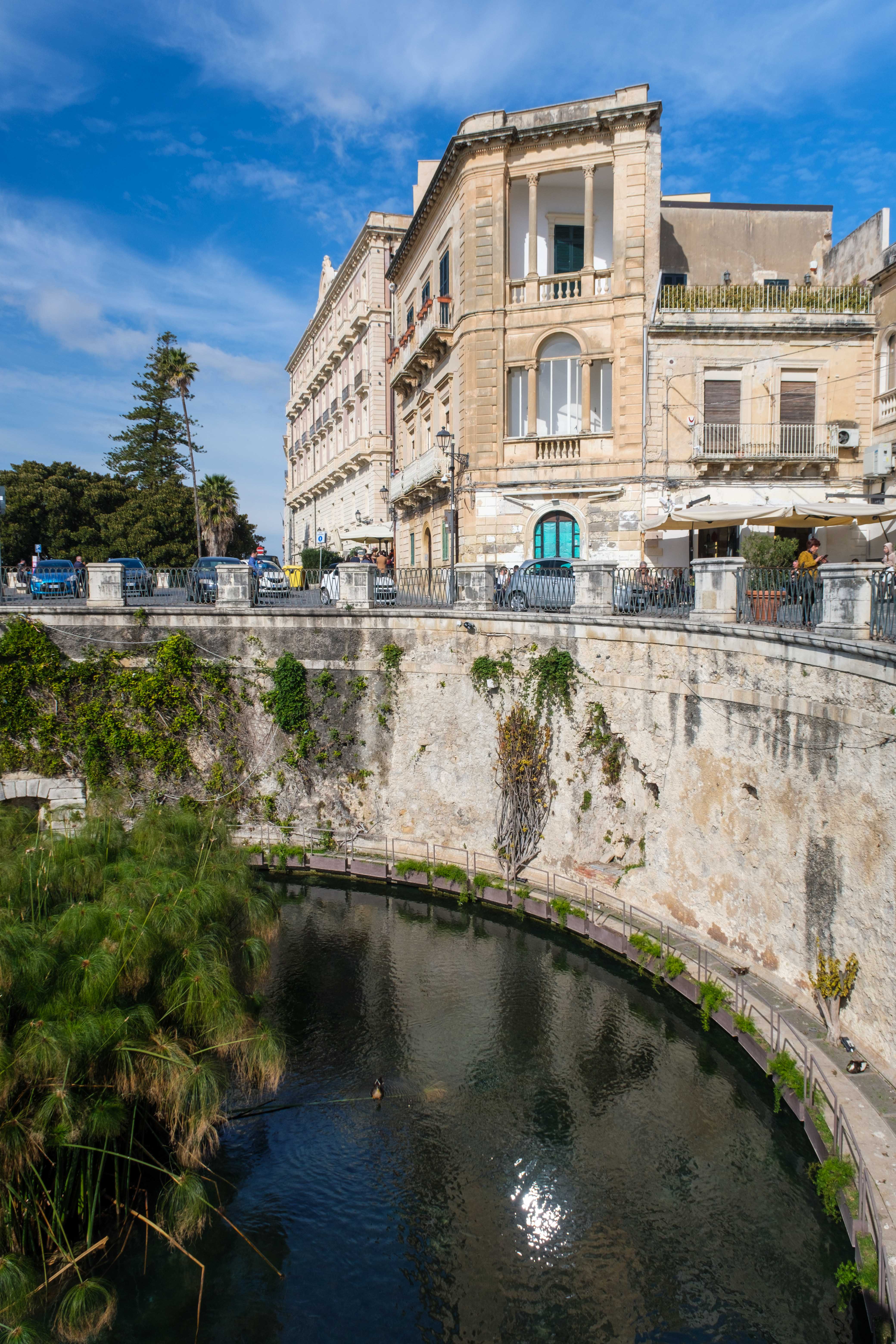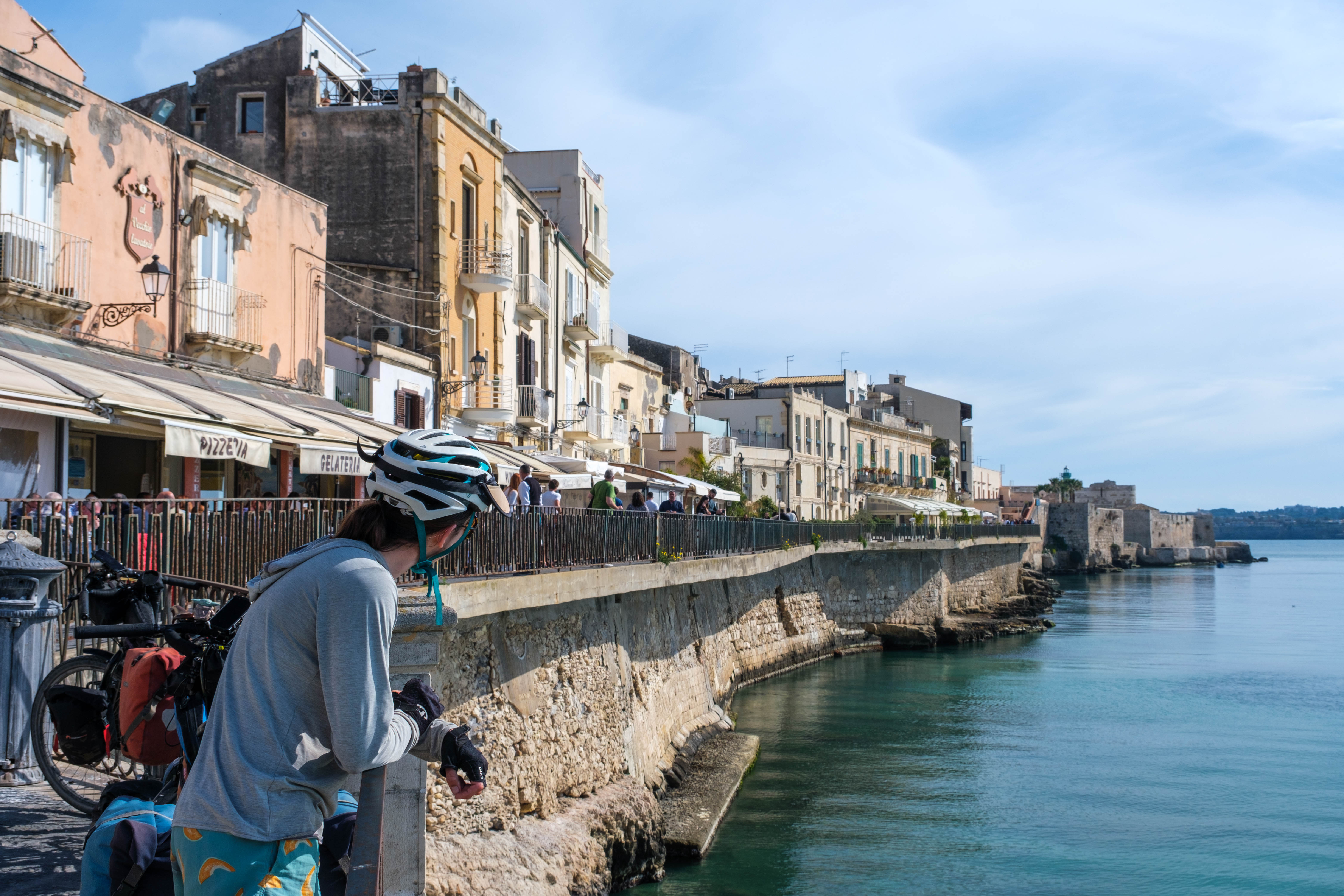 Historic Inland Towns
Pretty much every town we went through had incredible examples of Baroque architecture – Noto, Scicli, Modica, and Ragusa were some of the most stunning. Noto and Scicli were nice as bike tourists because they're relatively small and all the main sites are mostly in one area. In Modica we took kind of a weird route through town because we didn't really know what we wanted to see, but it was still very scenic. The canyon ride between Modica and Ragusa was beautiful, and Ragusa Ibla was a lovely place to ride around for awhile.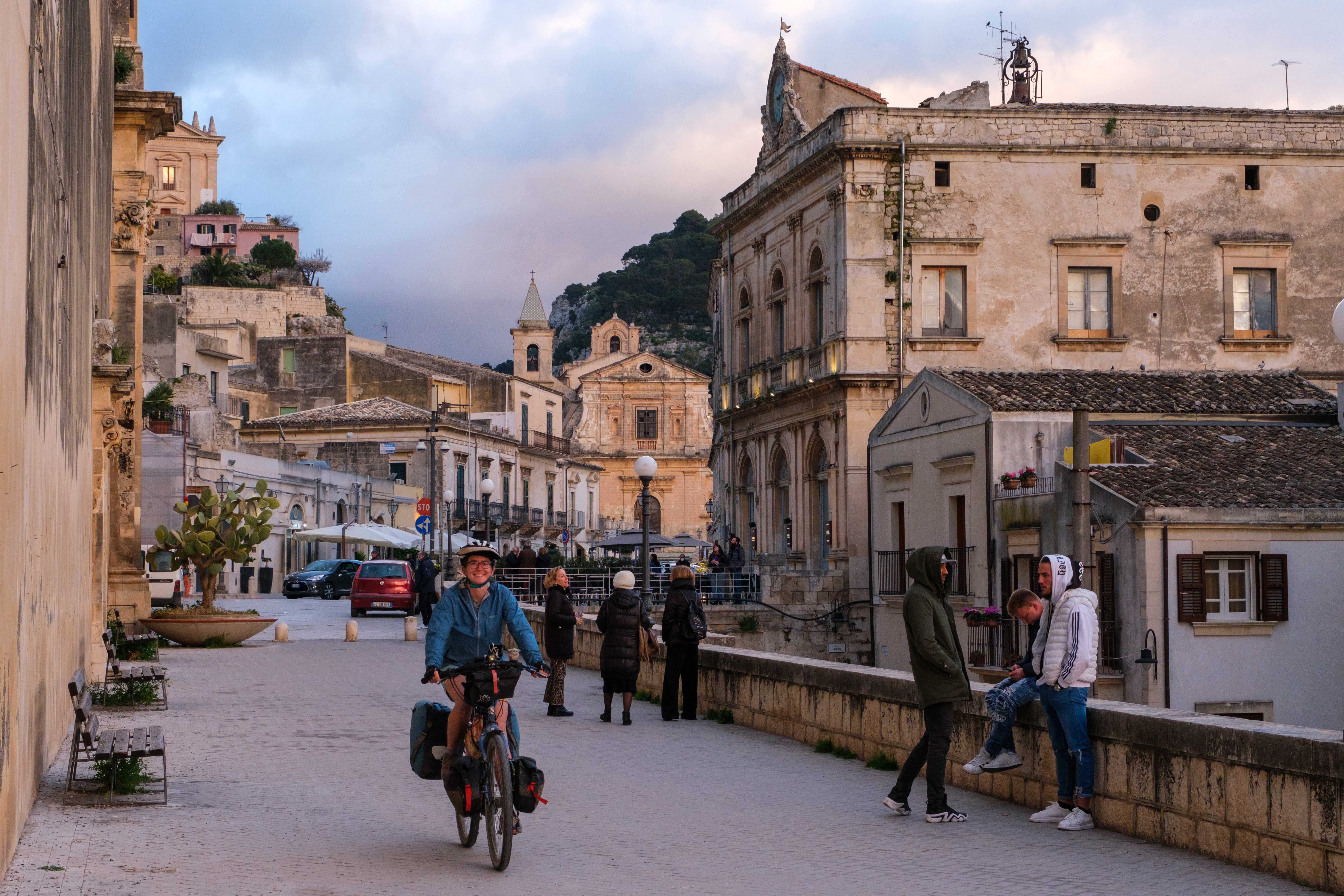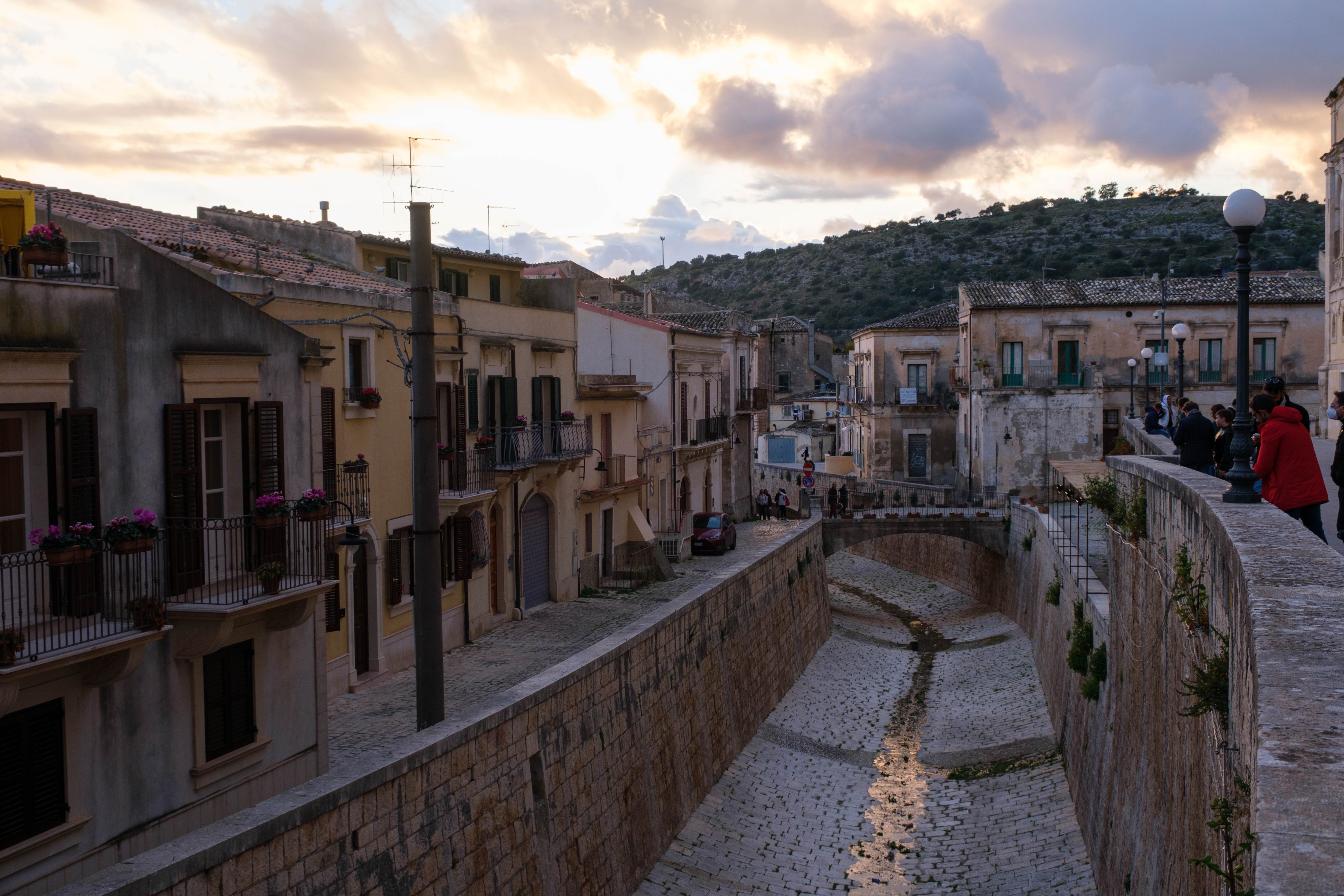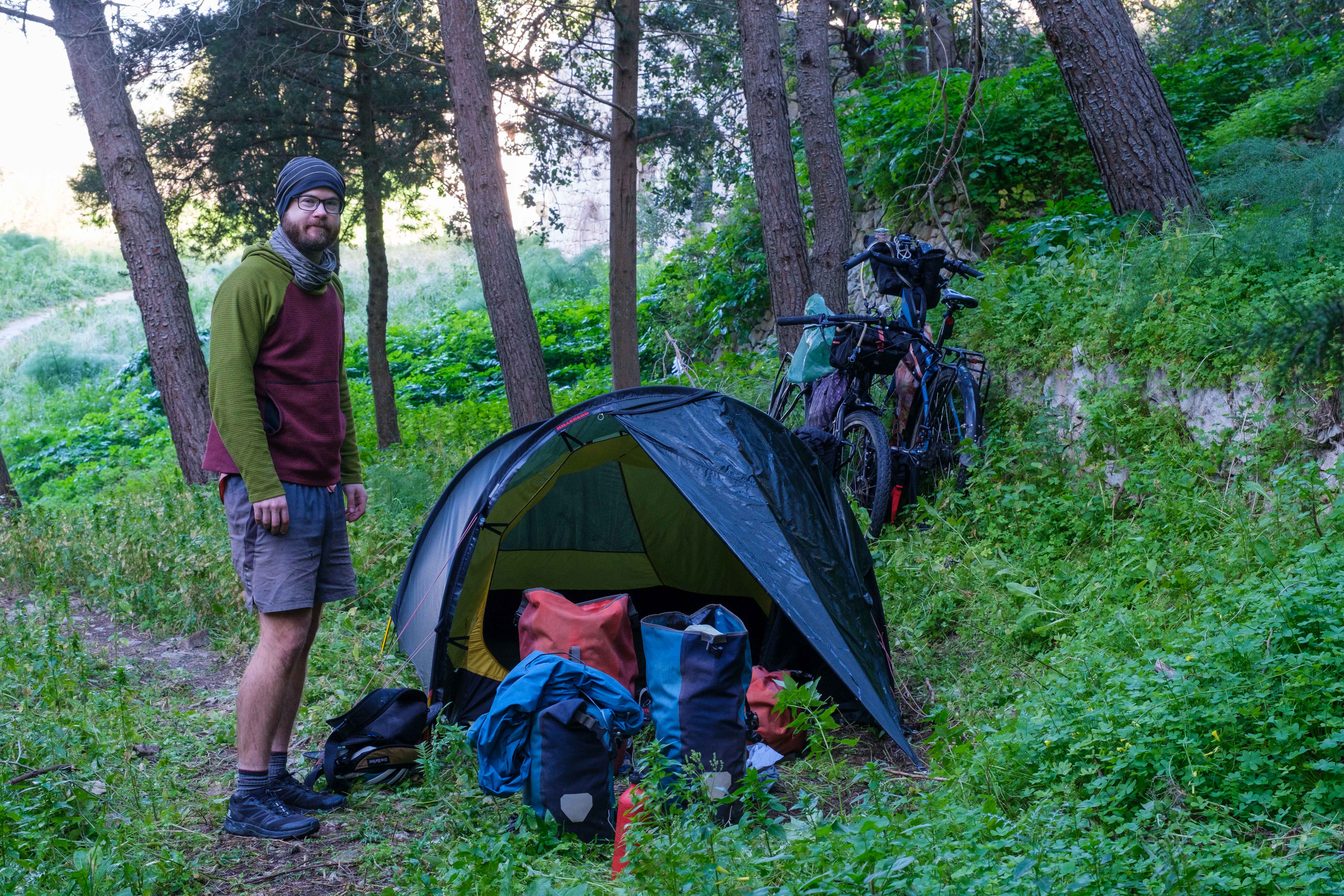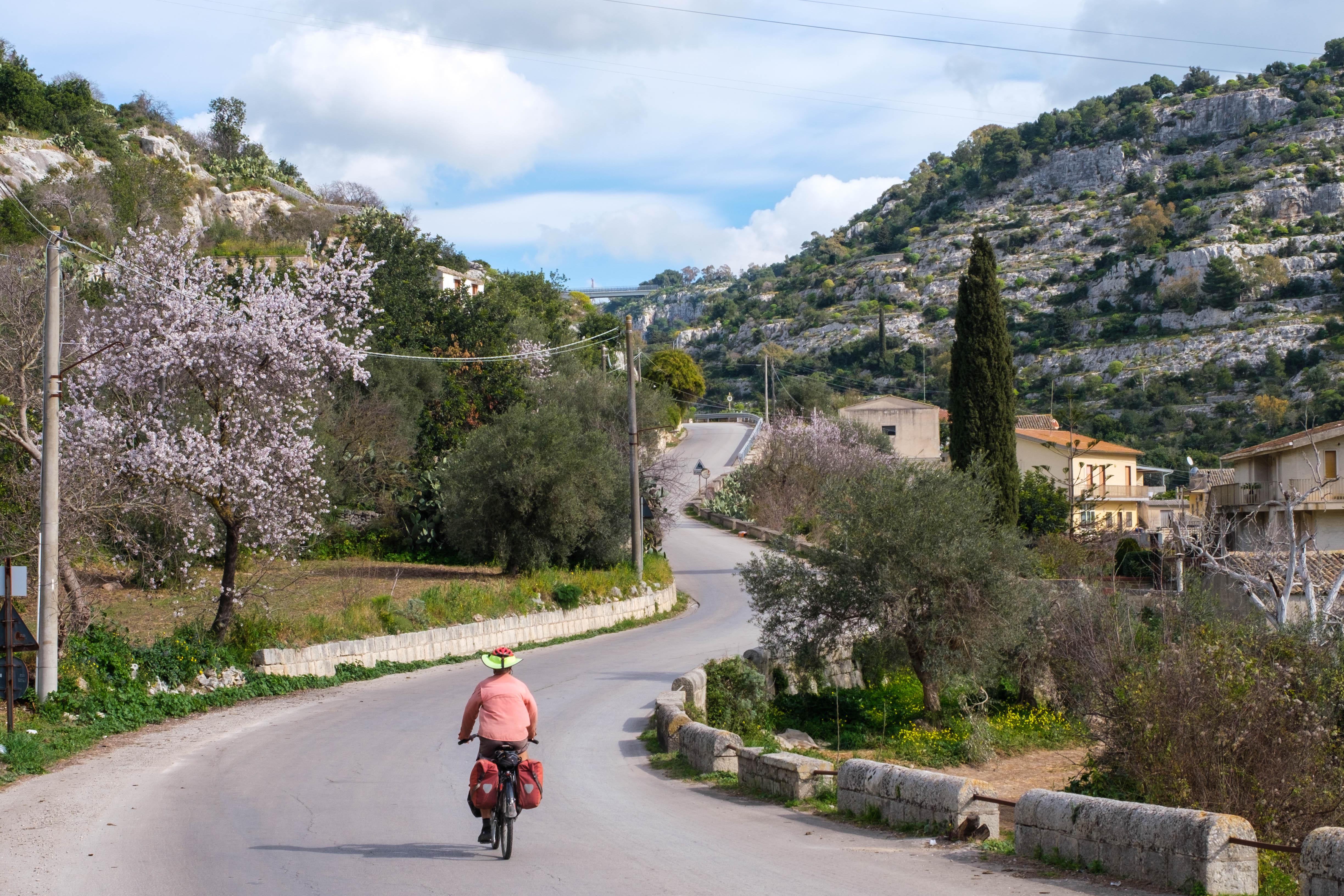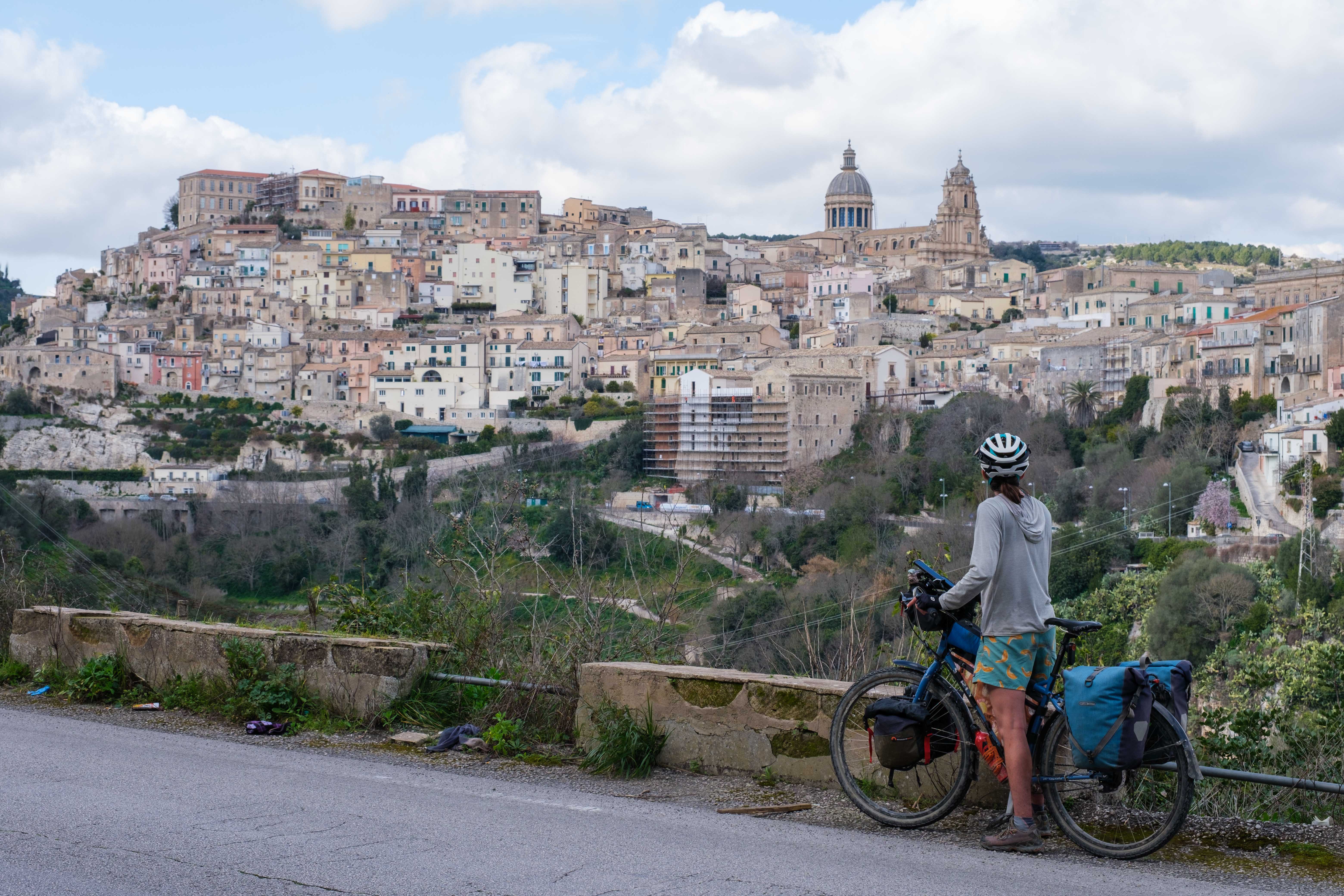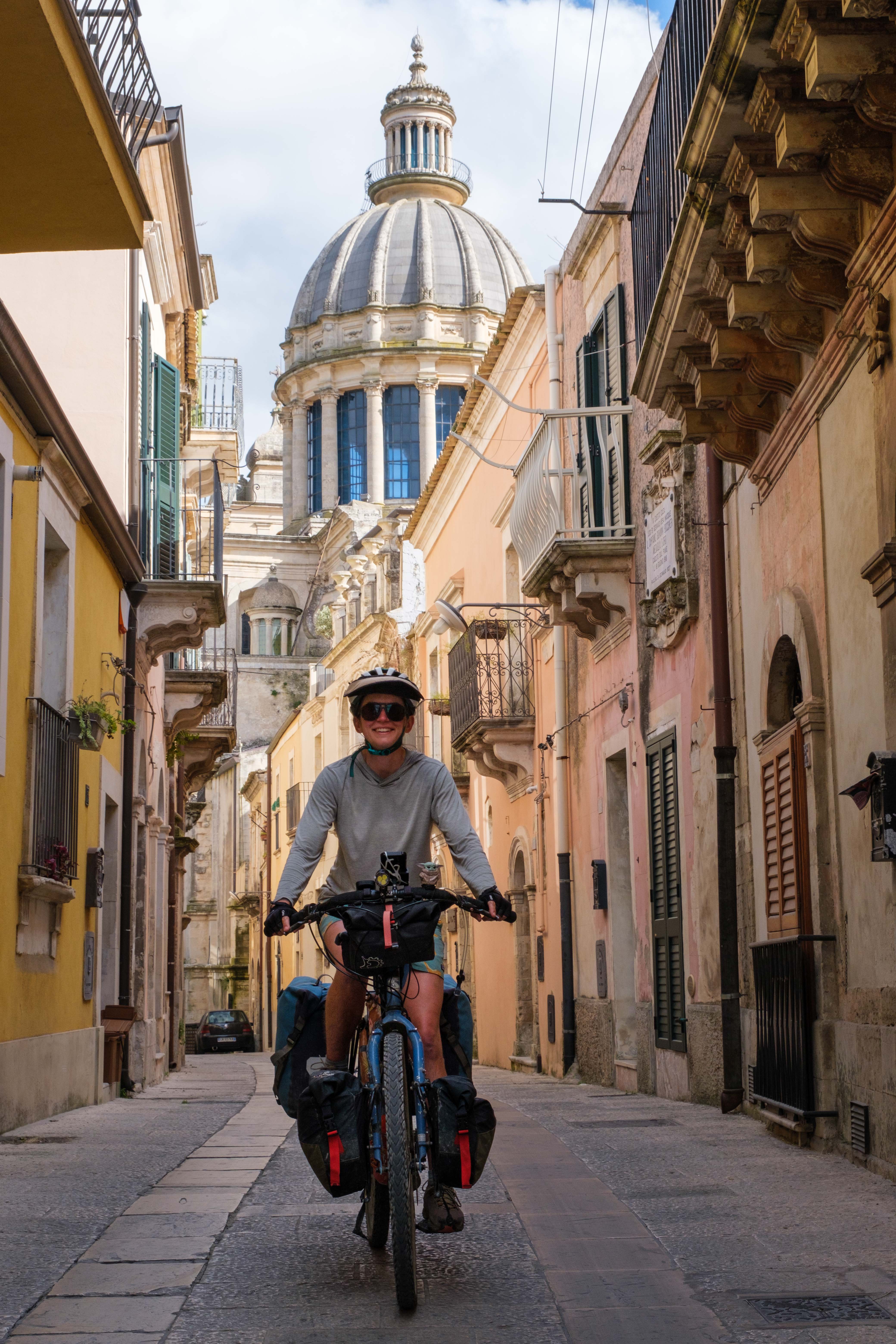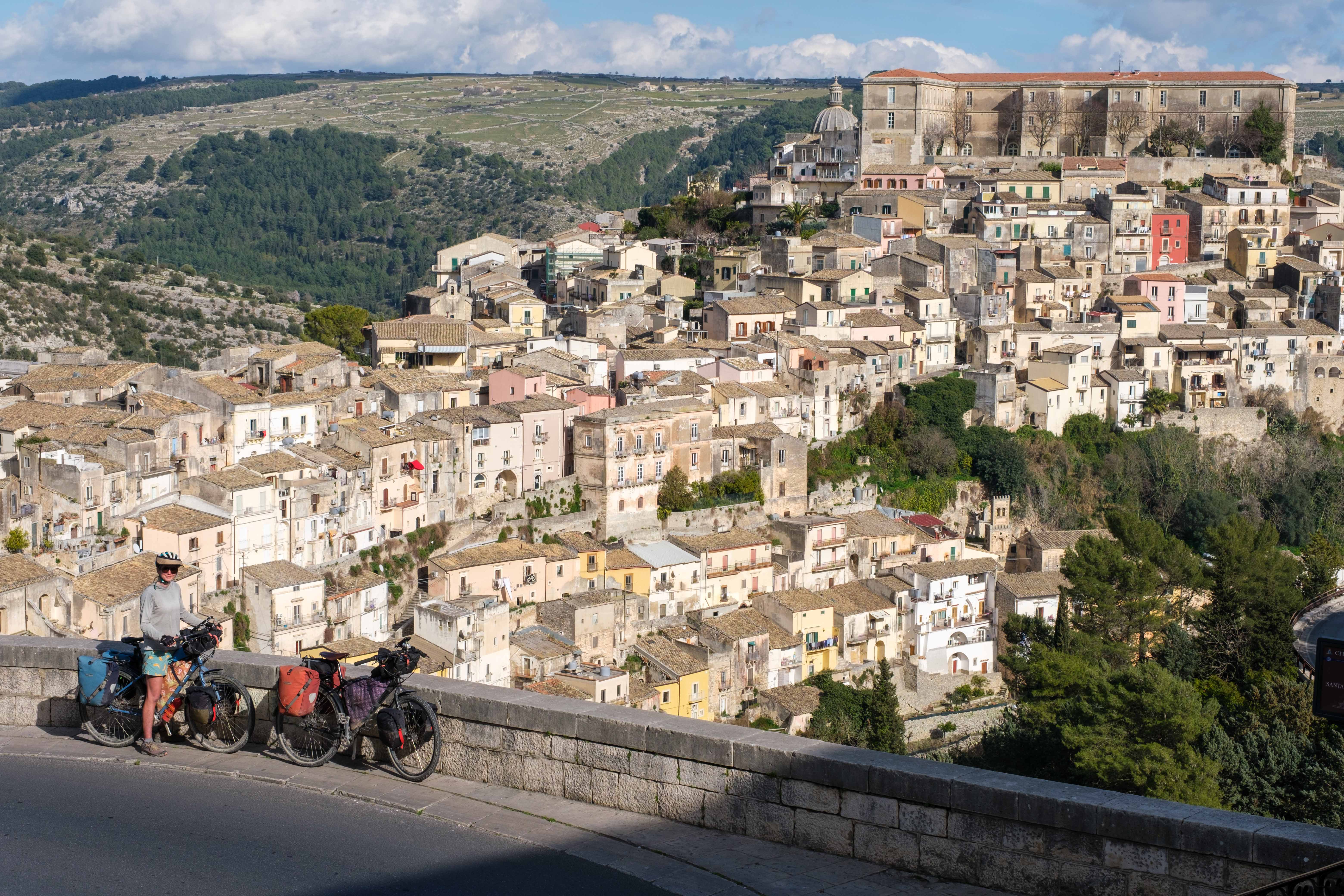 Southern Coast
From Ragusa, we headed back to the coast and made our way to Agrigento, where we stopped at the Valley of the Temples. It was around this time that we realized we had quite a lot of miles to do to make it to Palermo in time for the weekly ferry to Sardinia. We upped our daily mileage and started waking up earlier (we're not really morning people but you kind of have to be in the winter) to complete our circuit and still see some of the big sites.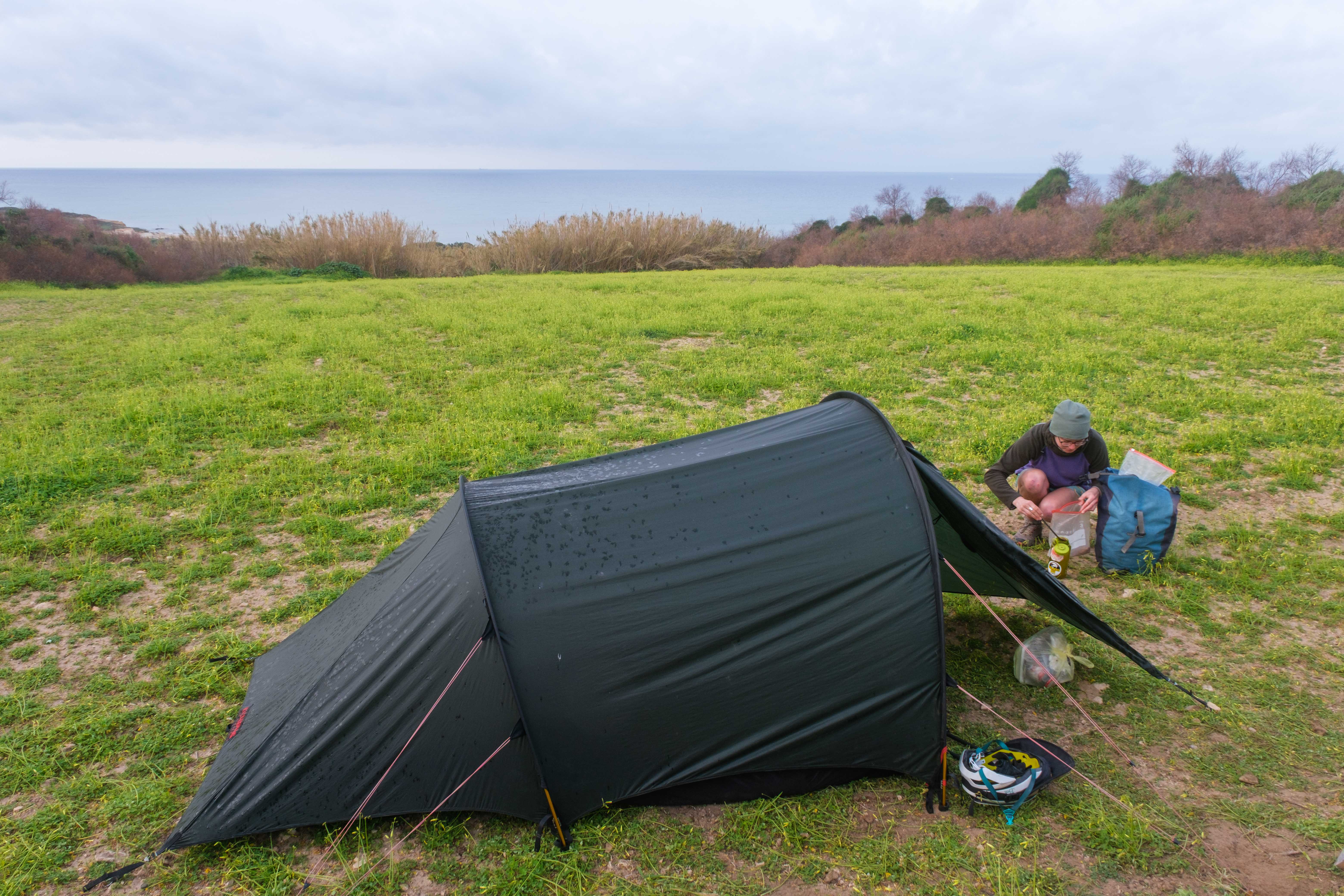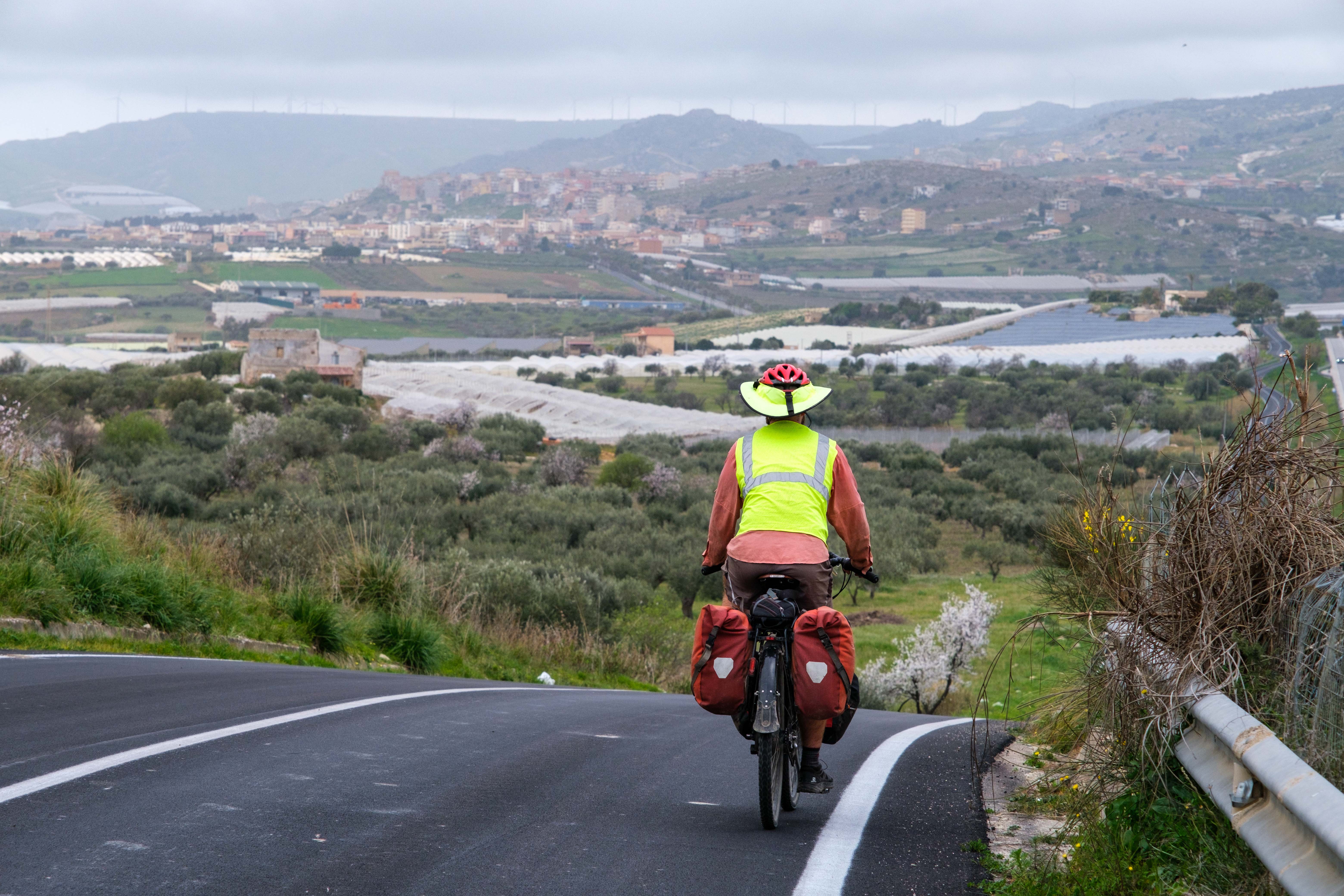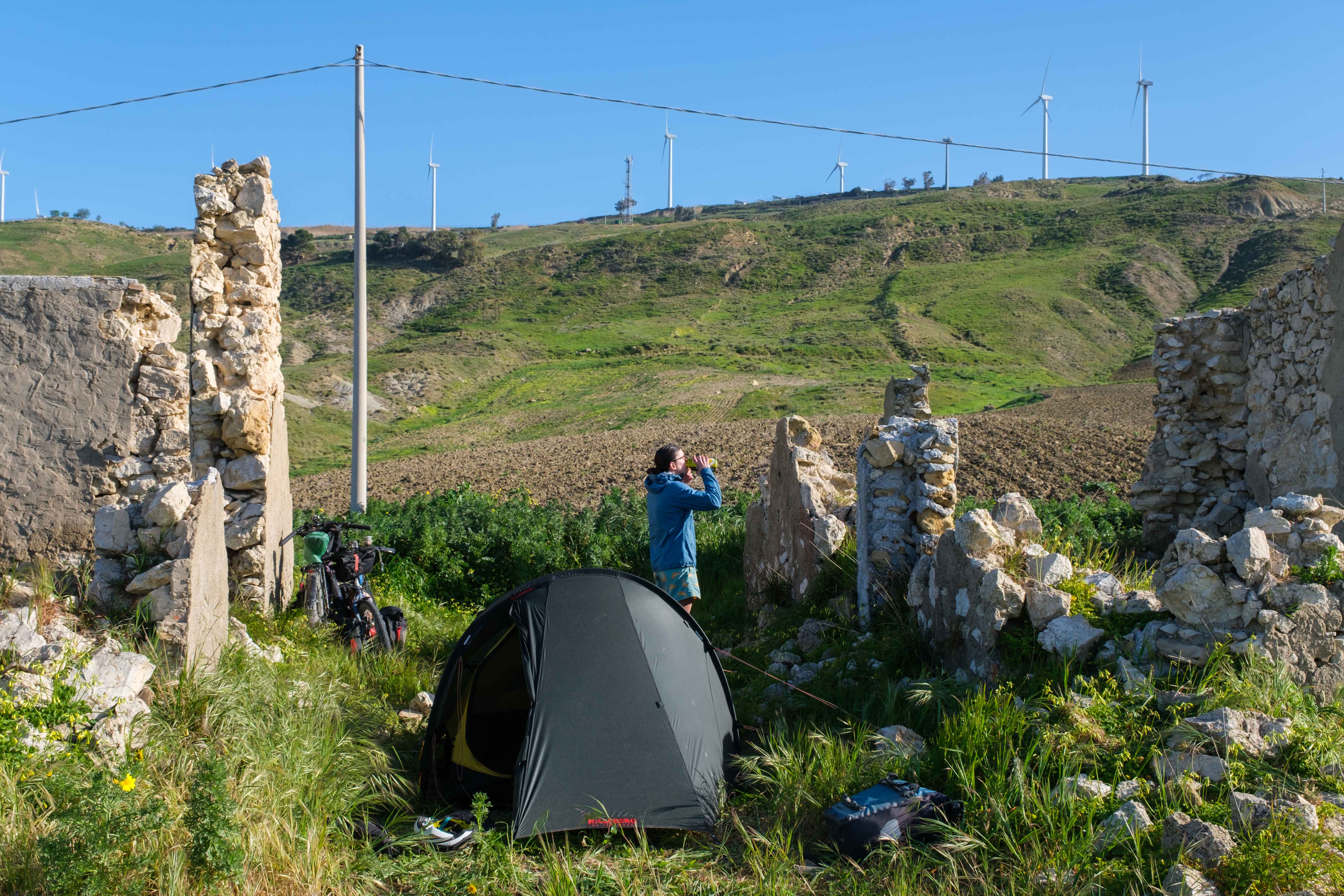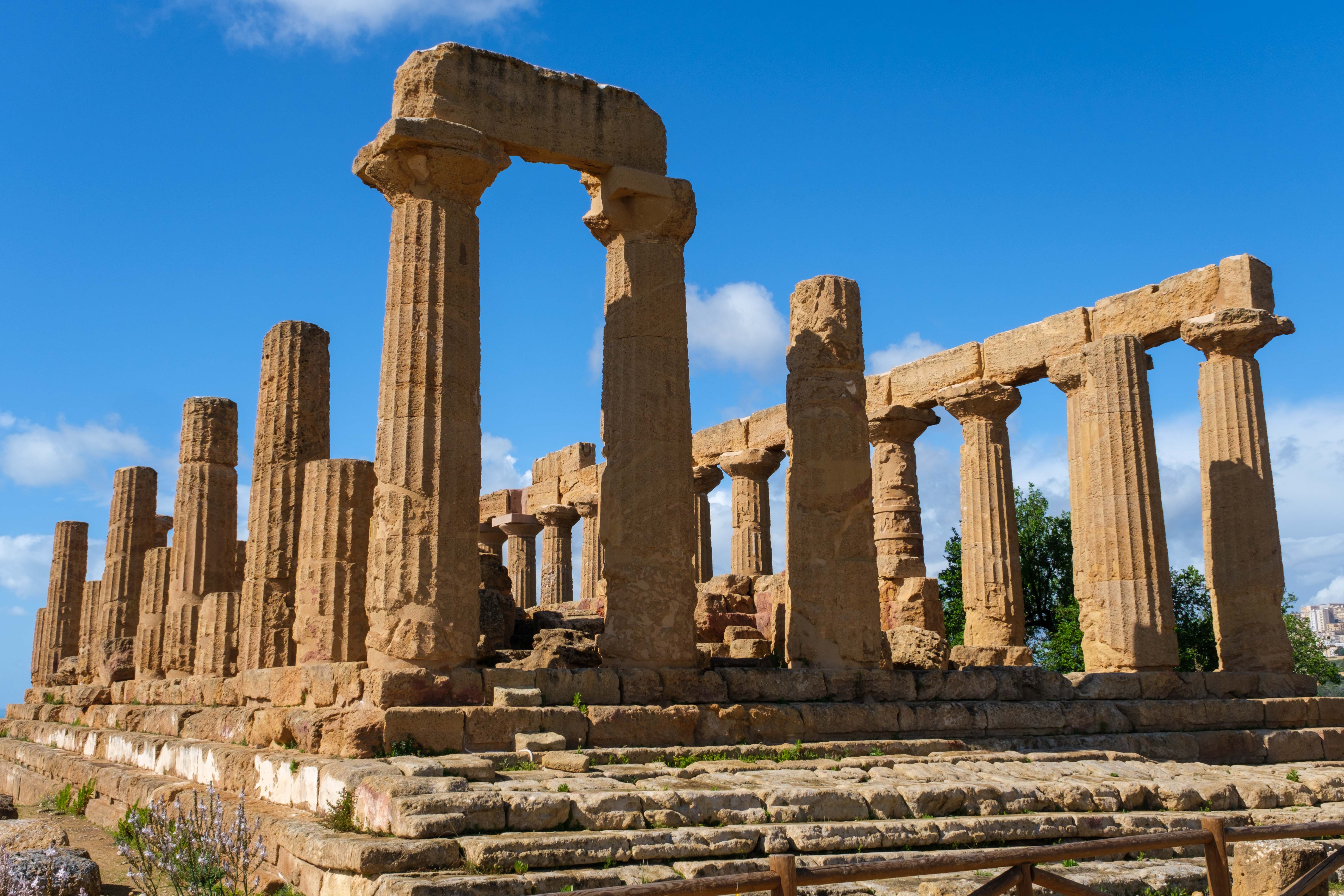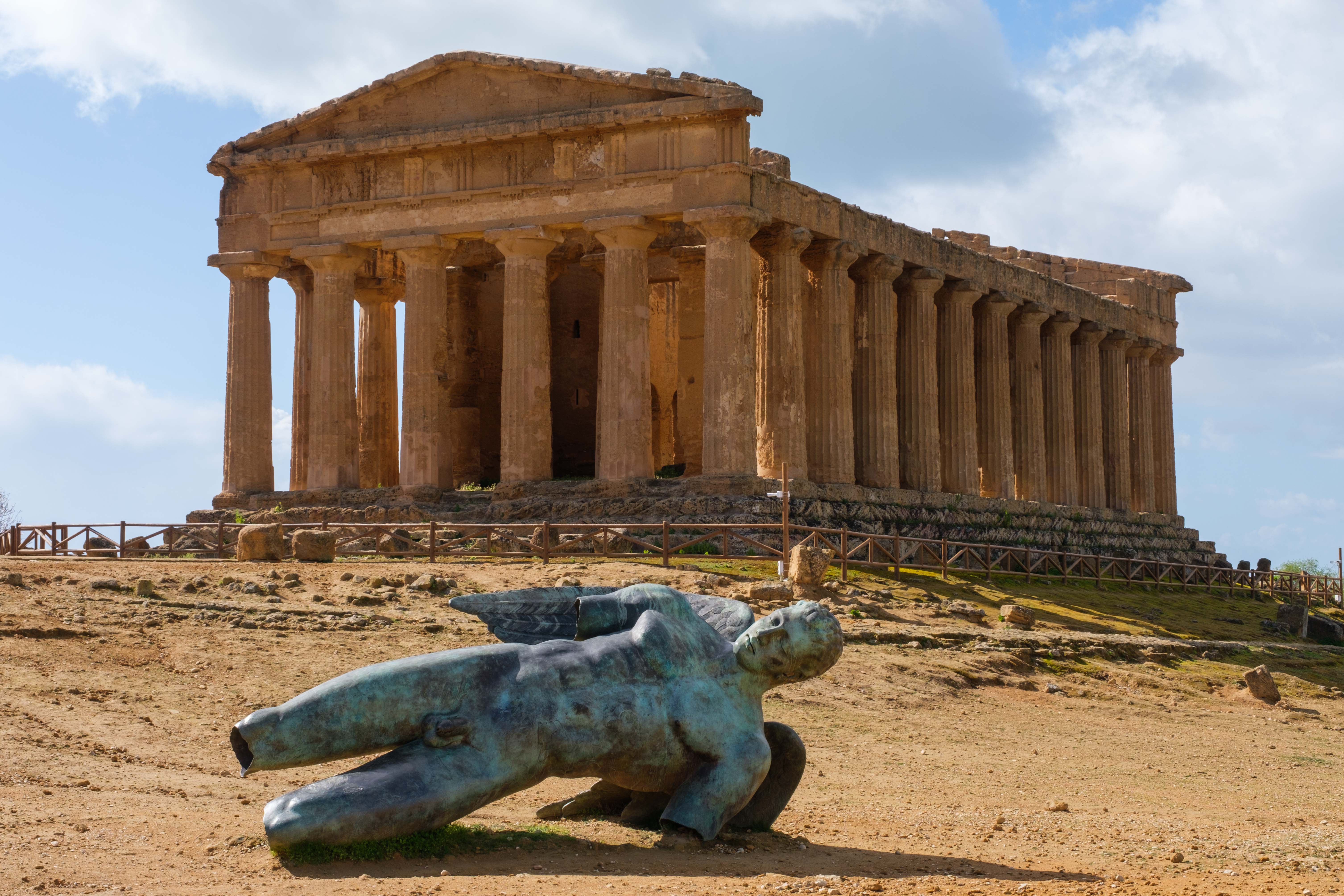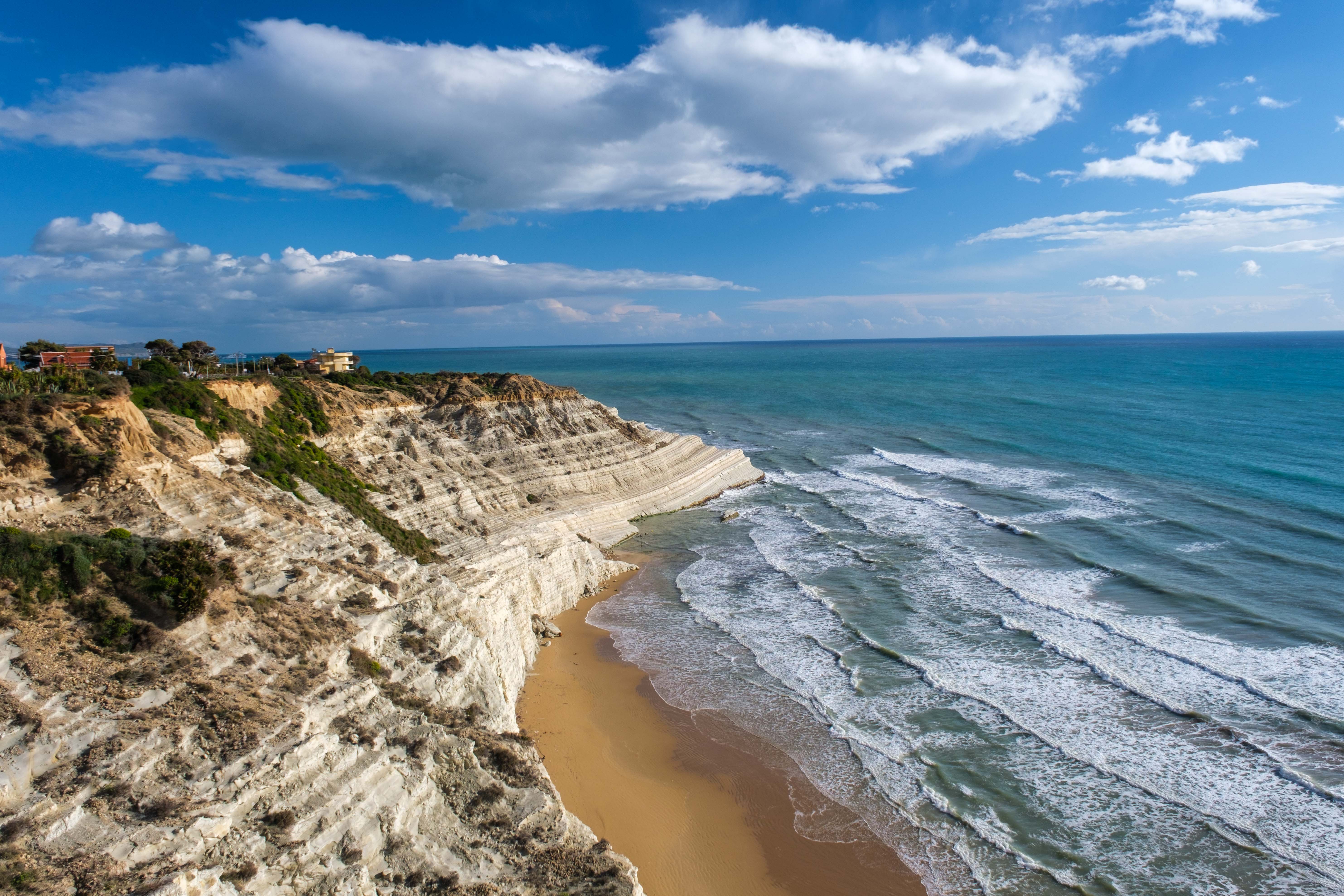 Western Coast and Inland Route to Palermo
We rode through Marsala in the evening after a long day of riding and stopped through the town center to see some of the historic buildings before finding a wild camp. It's pretty normal to get stared at as a bike tourist, but in winter people are especially surprised to see us riding by in short shorts and thin shirts when everyone else is dressed like it's the Arctic.
It took some time after leaving town to find a quiet spot to camp, but luckily there was a nice bike path along the coast and not many cars on the road. The next day we enjoyed riding along the expansive salt production fields between Marsala and Trapani, and we also saw some flamingos! They were far away every time we spotted them so didn't get a great picture, but they were fun to watch.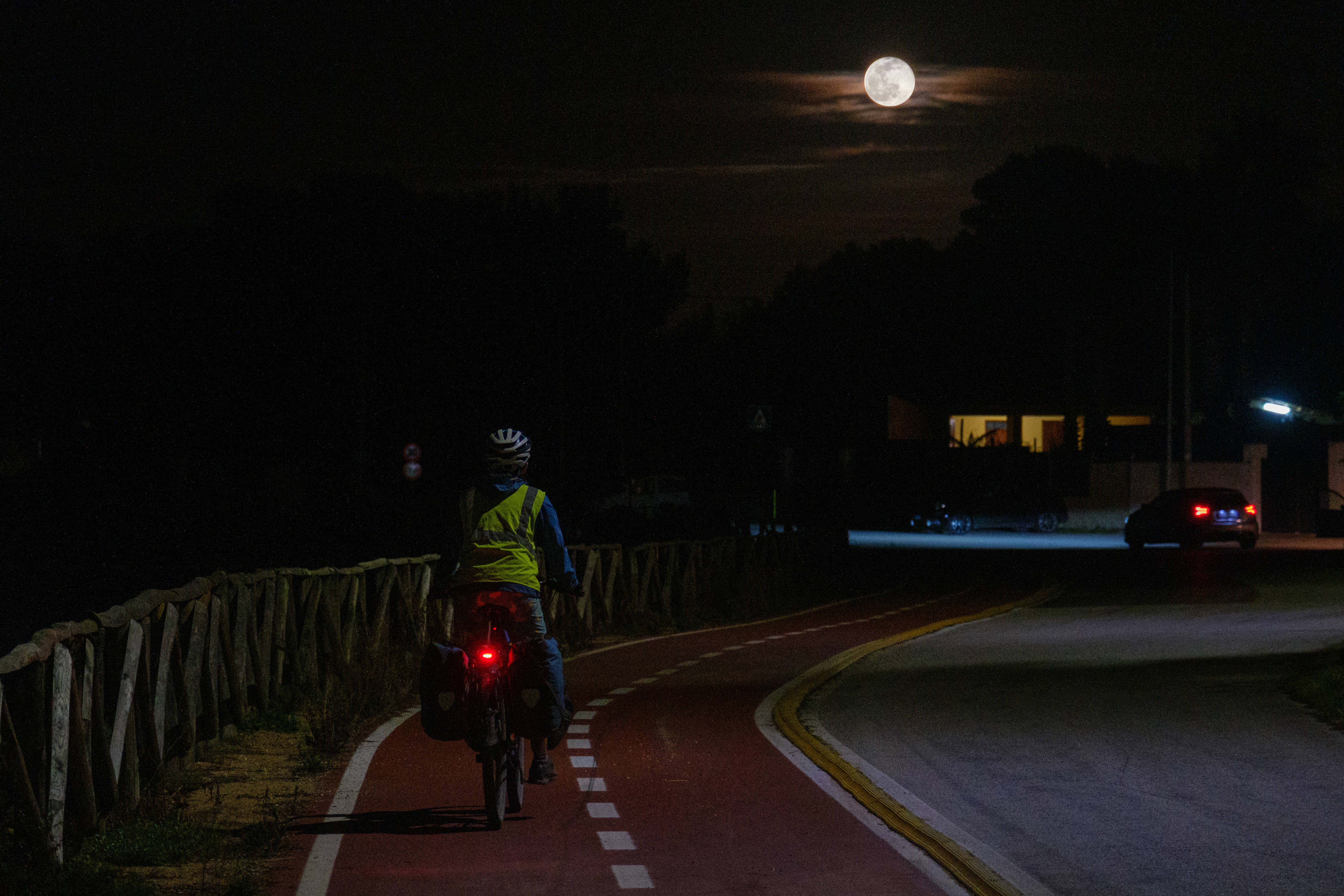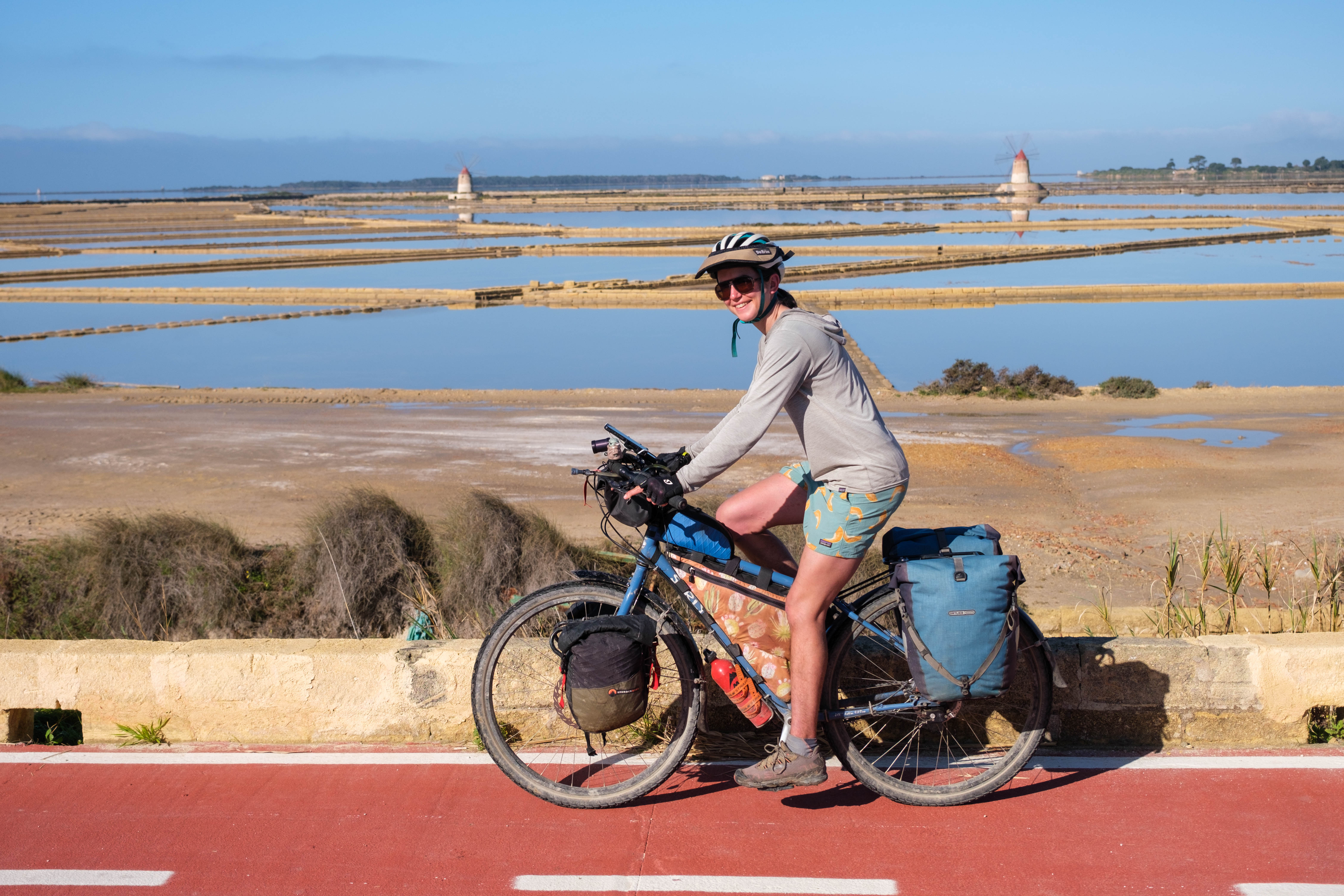 Due to our time constraint, we decided to skip Trapani since it was going to require a lot of slow and stressful urban riding. Rather than ride the coastline to Palermo, we took a hillier inland route courtesy of OSMand cycling navigation. It wound up being an awesome ride with hardly any cars and beautiful scenery. We dropped into Palermo from high up in the mountains, which was a really cool way to first set eyes on the city.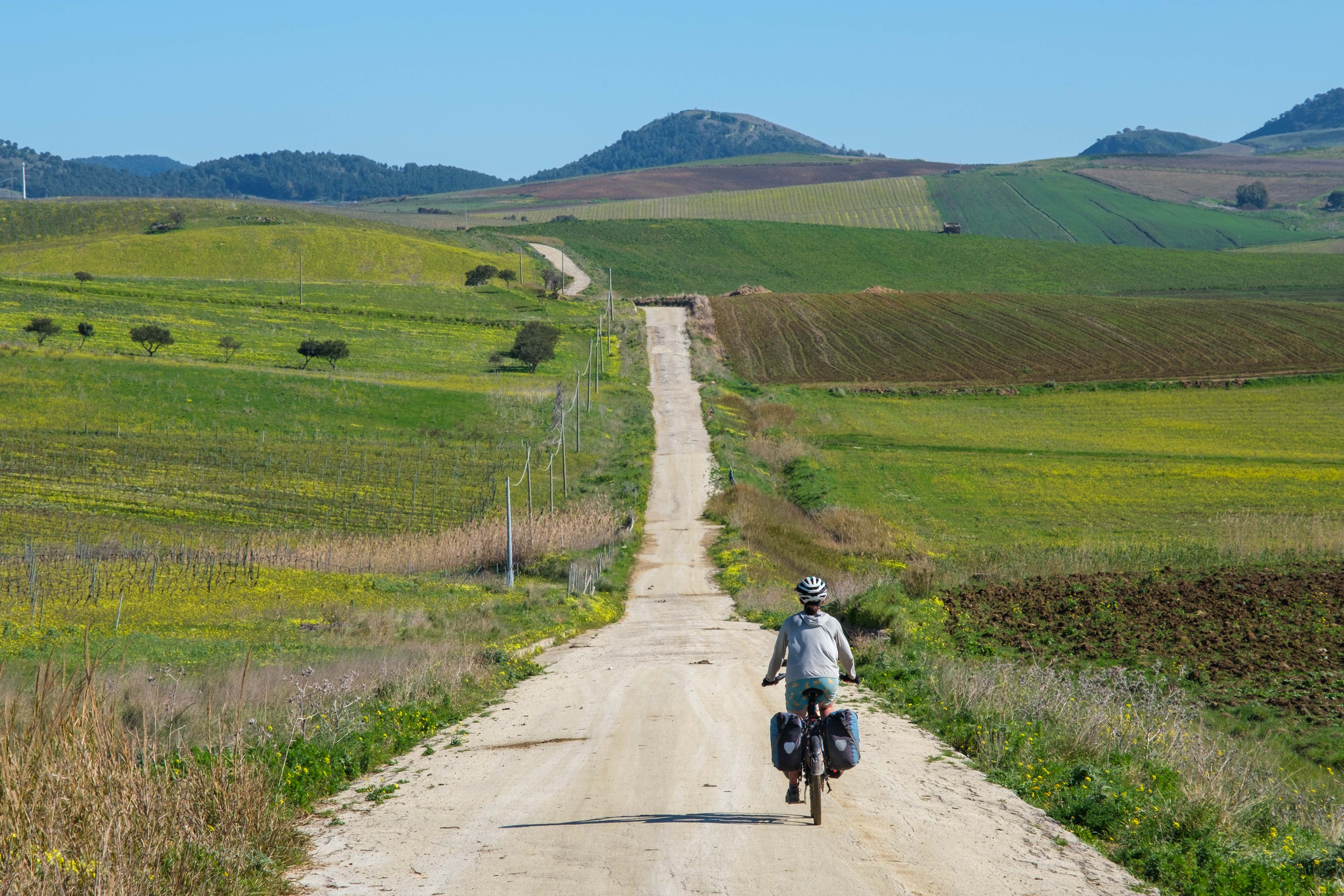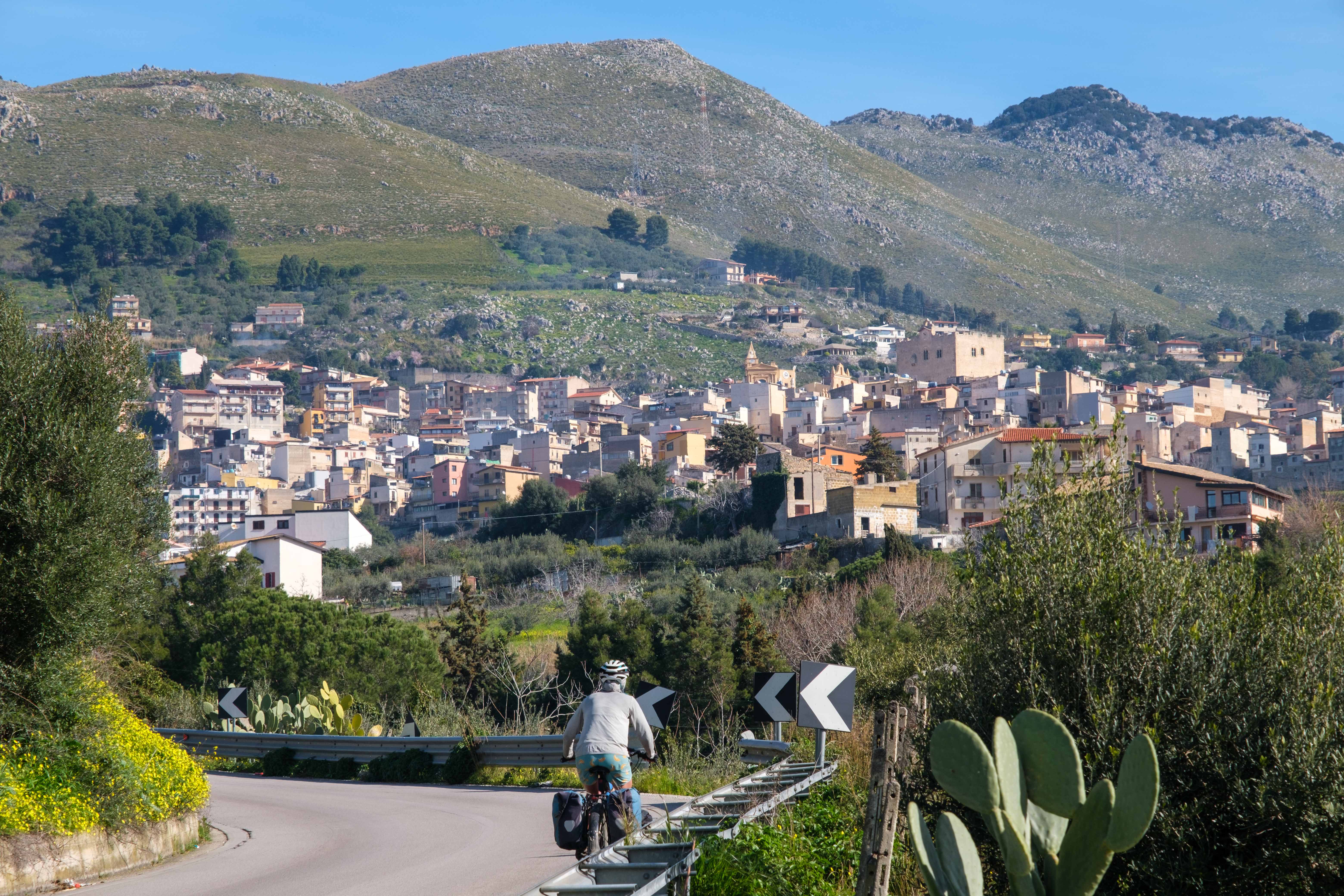 Palermo
To board the ferry to Sardinia, passengers needed to have a Covid vaccine dose no more than 270 days old, as far as we could tell. We knew we'd need a booster shot to get to Spain also, so we went to a vaccination site just outside of Palermo. Luckily, they allowed us to receive our booster despite the language barrier and our out-of-the-ordinary situation. Huge thanks to the Italian health workers for their patience in getting us through the process!
We were pretty exhausted after our big push to reach the city, so we didn't get to explore Palermo too much. It was Saturday night when we were there, and we ended up on a long pedestrian street after getting some dinner. It reminded us of the night markets in Taiwan – there were lots of vendors and live music and an overall really energetic and fun vibe.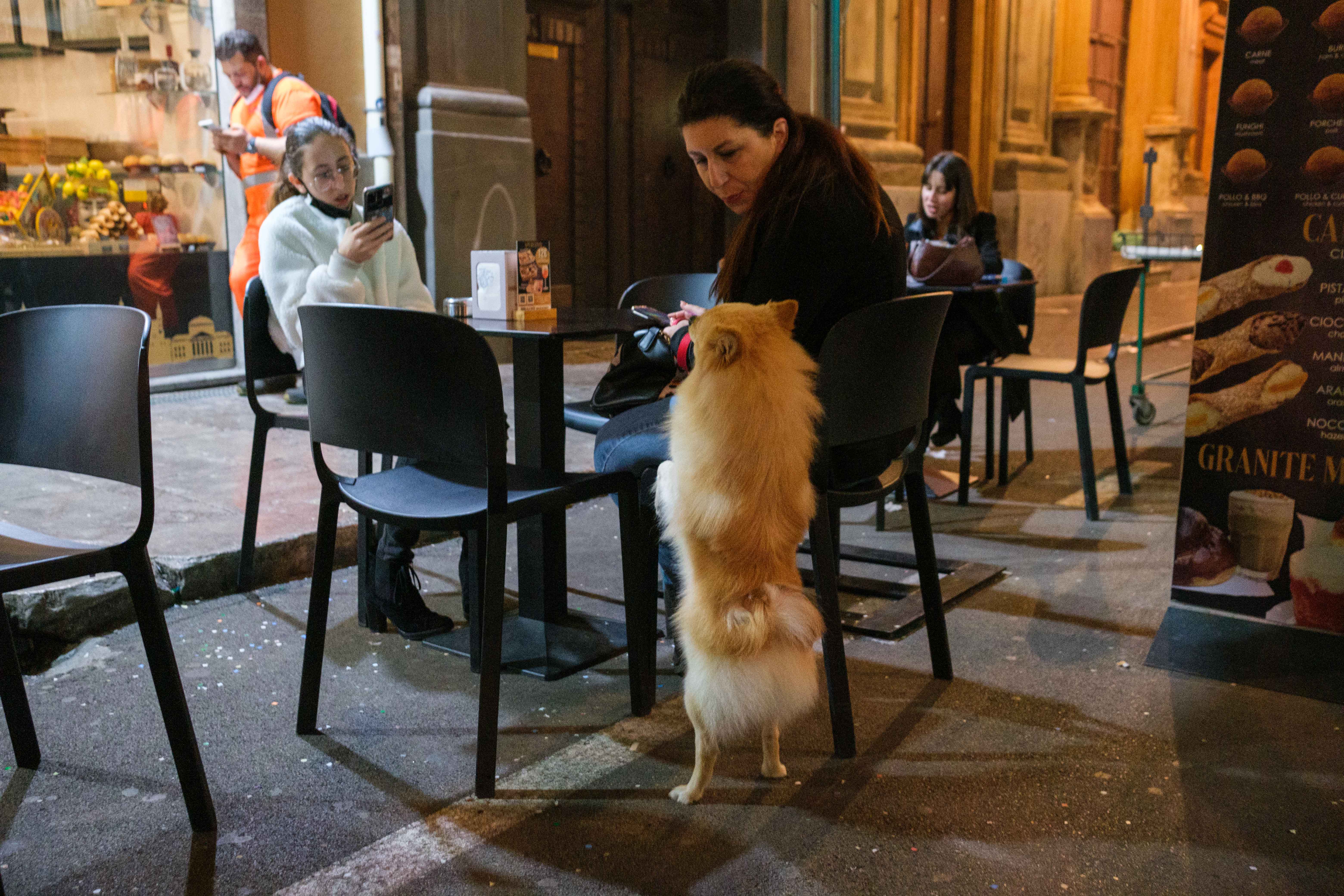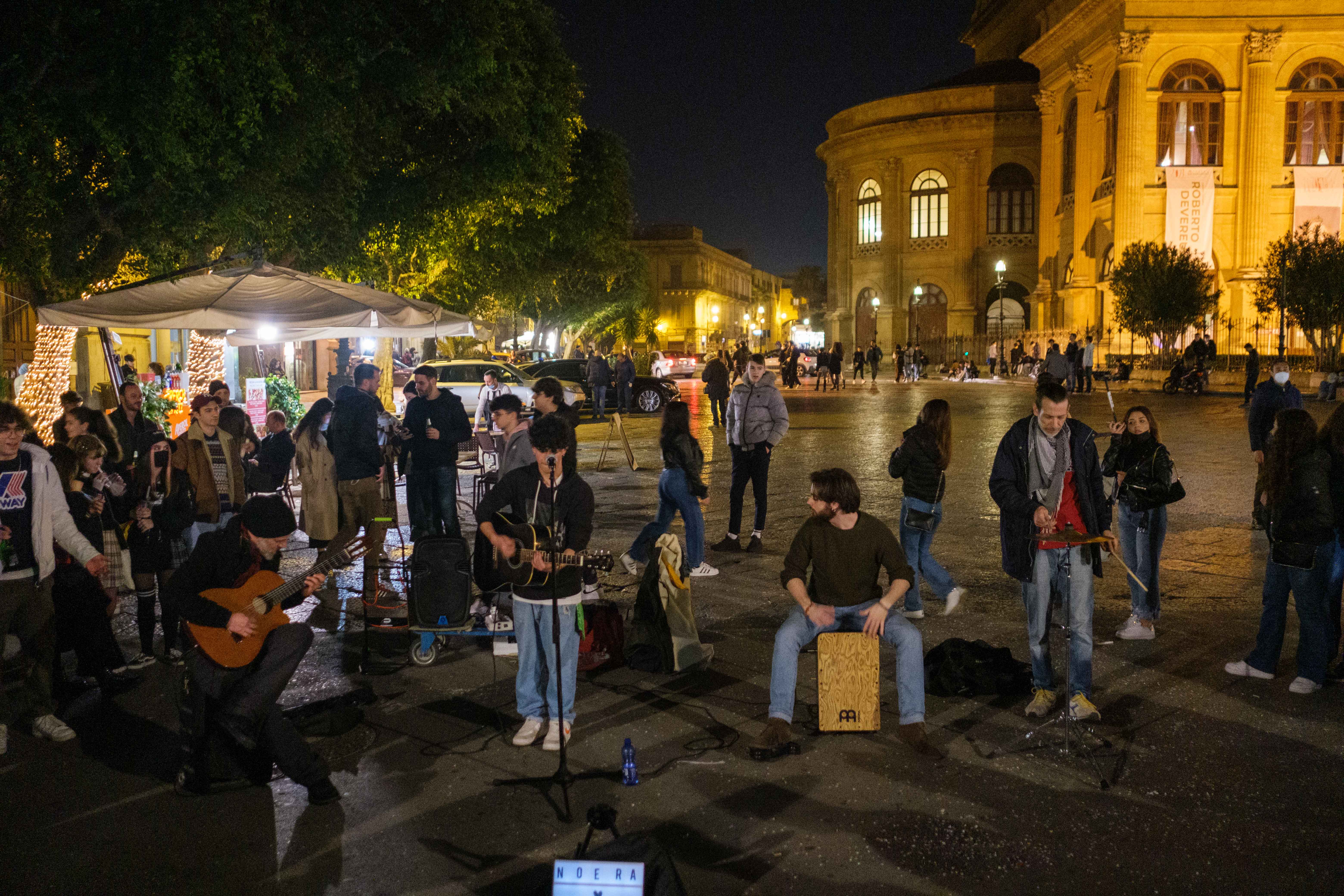 Video from Bicycle Touring Sicily