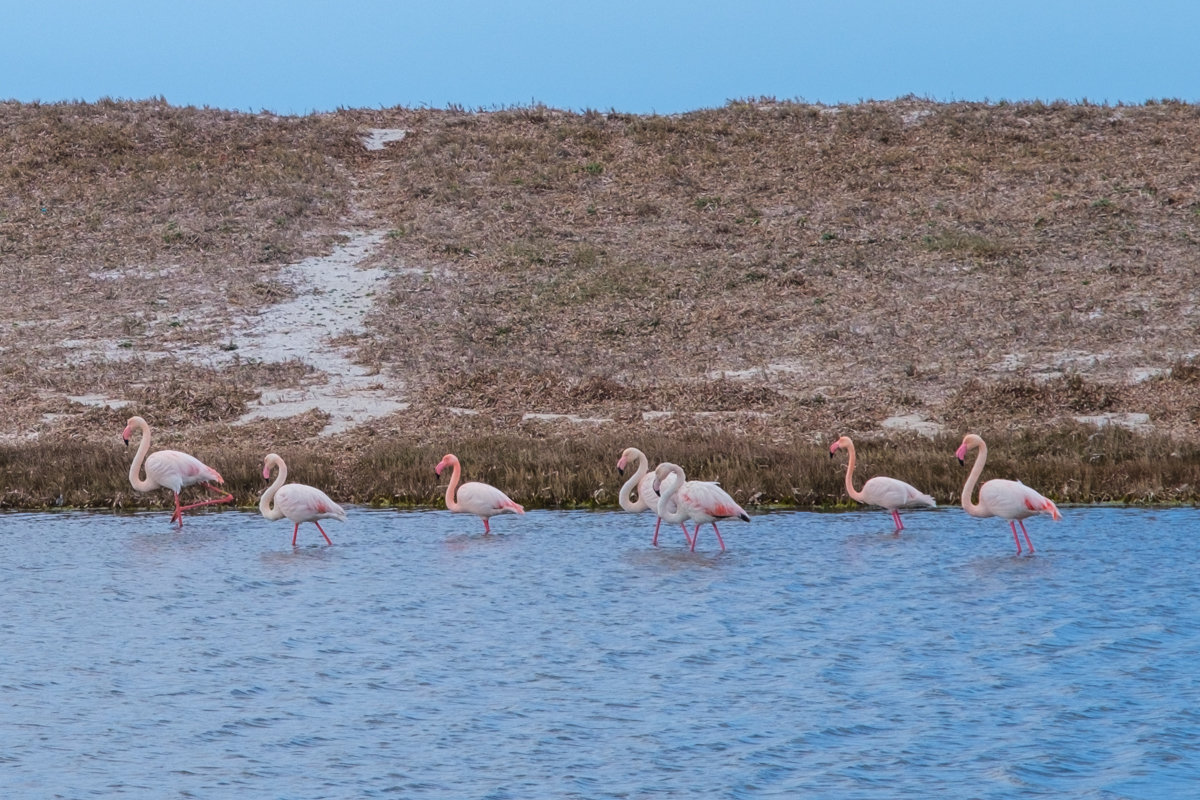 Bicycle Touring Sardinia
We spent one week bicycle touring Sardinia from Cagliari to Porto Torres. Sardinia quickly became one of our favorite places we've bicycle toured in Europe. The combination of low traffic gravel roads, great wild camping, stunning scenery, and fascinating archaeological sites made Sardinia an ideal cycling destination, and we were really happy we incorporated the island into our world tour.
Route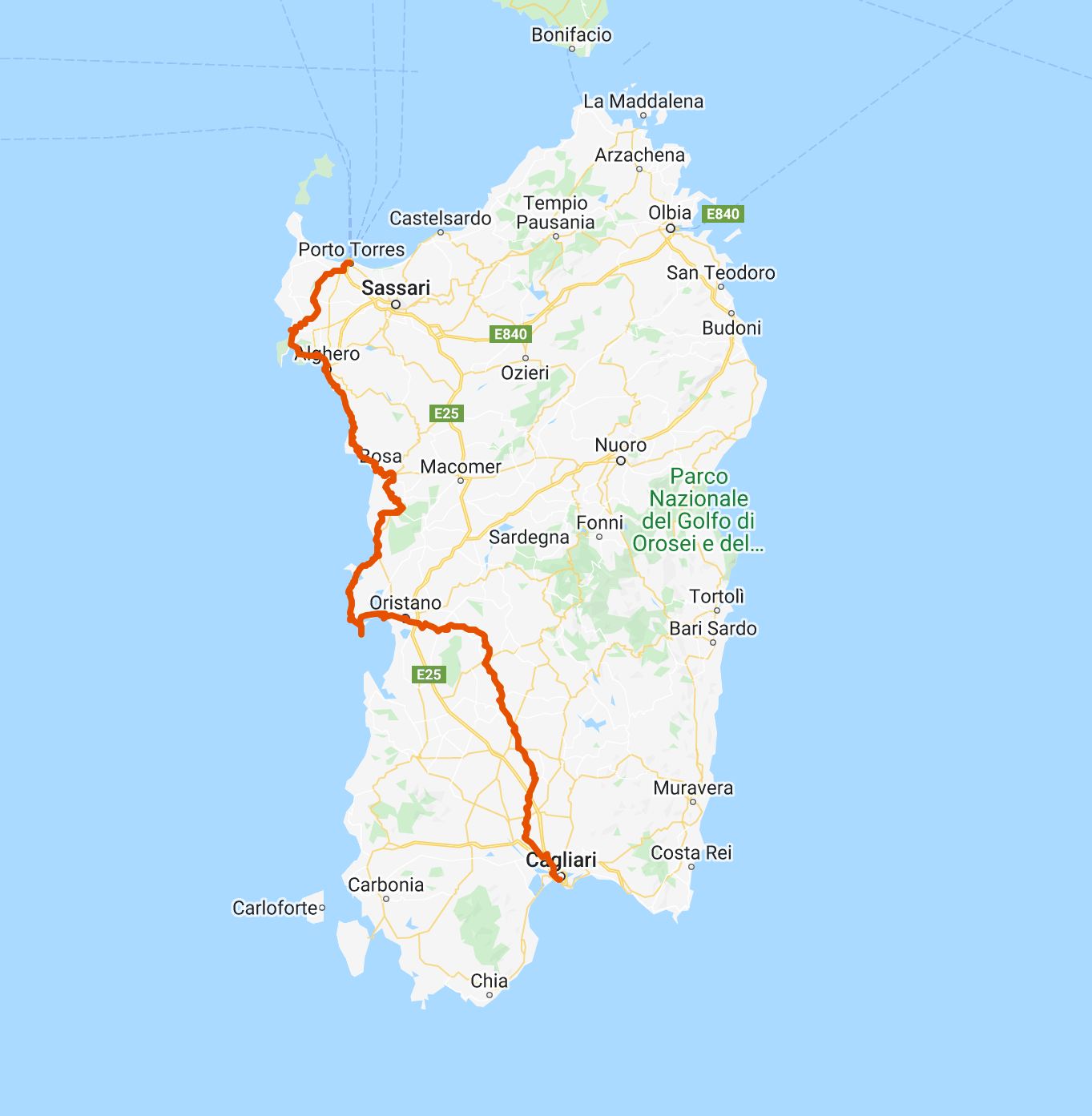 Download the GPX track of our Sardinia bike tour. NOTE: This is not a polished route and is intended to be used for research purposes only. We used OSMand+ navigation to find gravel roads and also used the Italy Cycling Guide track for the Sardinia West Coast during some sections.
Cagliari
We stumbled into Cagliari around 9pm after a 12 hour ferry from Palermo. Between getting our Covid boosters the day before and the low-grade nausea that generally accompanies long boat rides, we couldn't wait to get some rest. We wound up staying in town a couple days to recuperate from our high mileage days in Sicily and plan out our tour through Sardinia.
Cagliari was pretty calm when we visited, and we enjoyed the quiet streets while walking around some of the sights. We were craving something other than Italian food for a change, so we took advantage of the big city options and had some amazing Indian and Japanese food.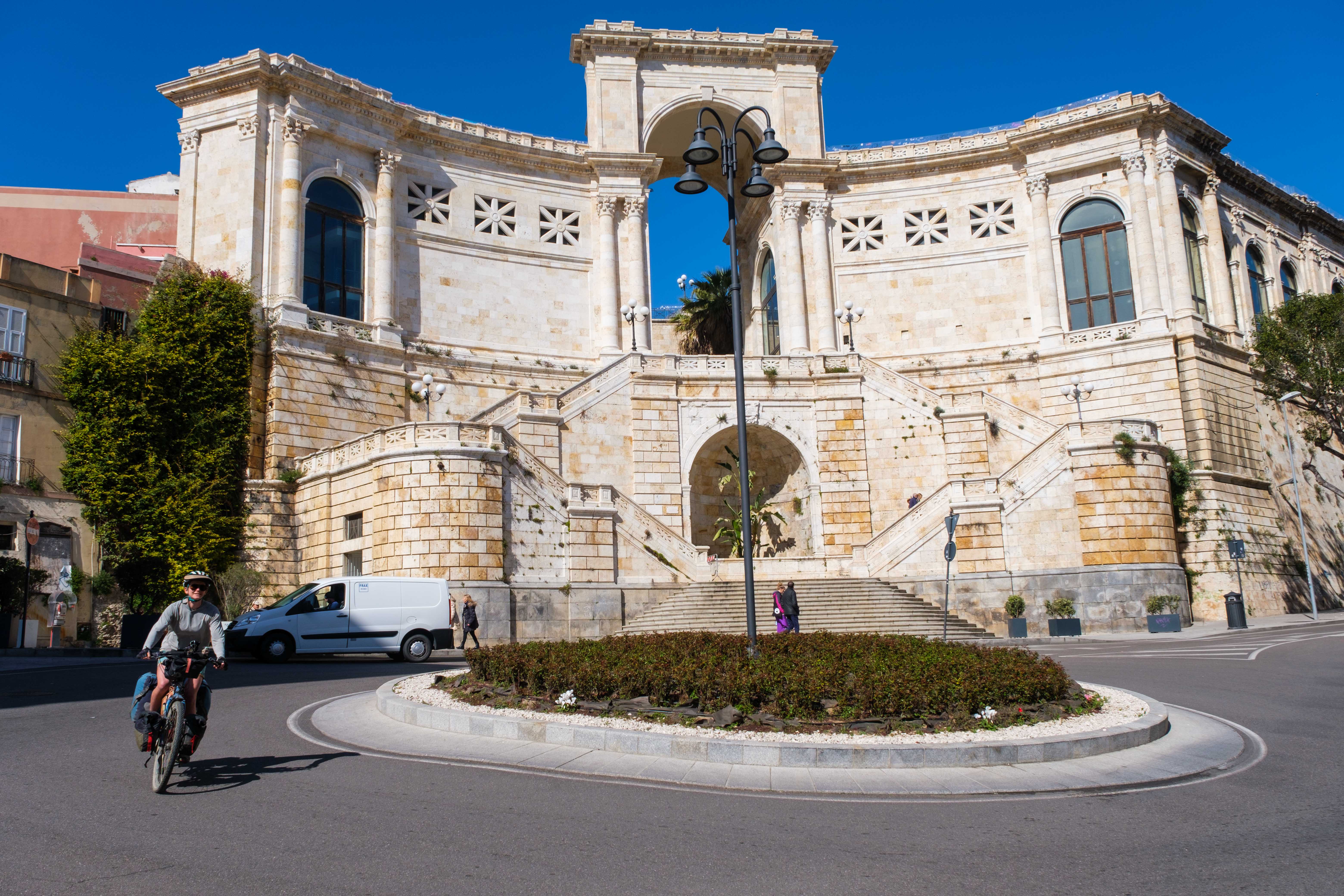 Central Valley
On our first day touring in Sardinia, we were struck by the many road options, and how even the larger highways had very little traffic. Since we had plenty of time to make the ferry in Porto Torres, we decided to take some gravel roads in addition to the paved byways. We rode through lots of small villages with murals and other street art, as well as sheep pastures and farmland. There were adorable lambs running around at this time of year, which was endlessly entertaining.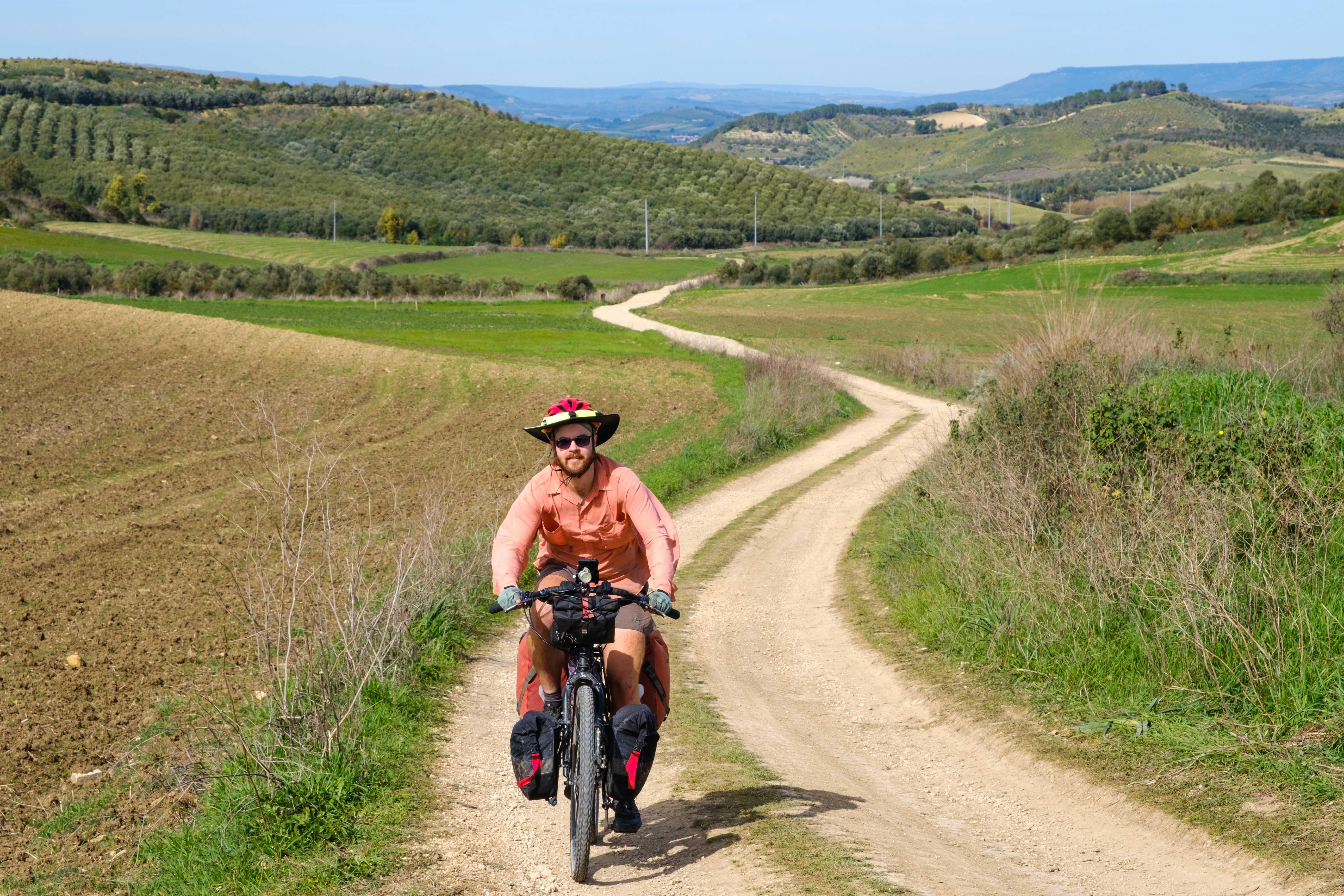 Nuraghe Archaeological Sites
Having some flexibility in our route meant that we could take detours to visit off-the-beaten-path archaeological sites, which is one of our favorite things to do. We went to an incredibly well preserved nuraghe near Samatzai and were surprised at how intact it was for being built sometime between 1900 and 700 B.C.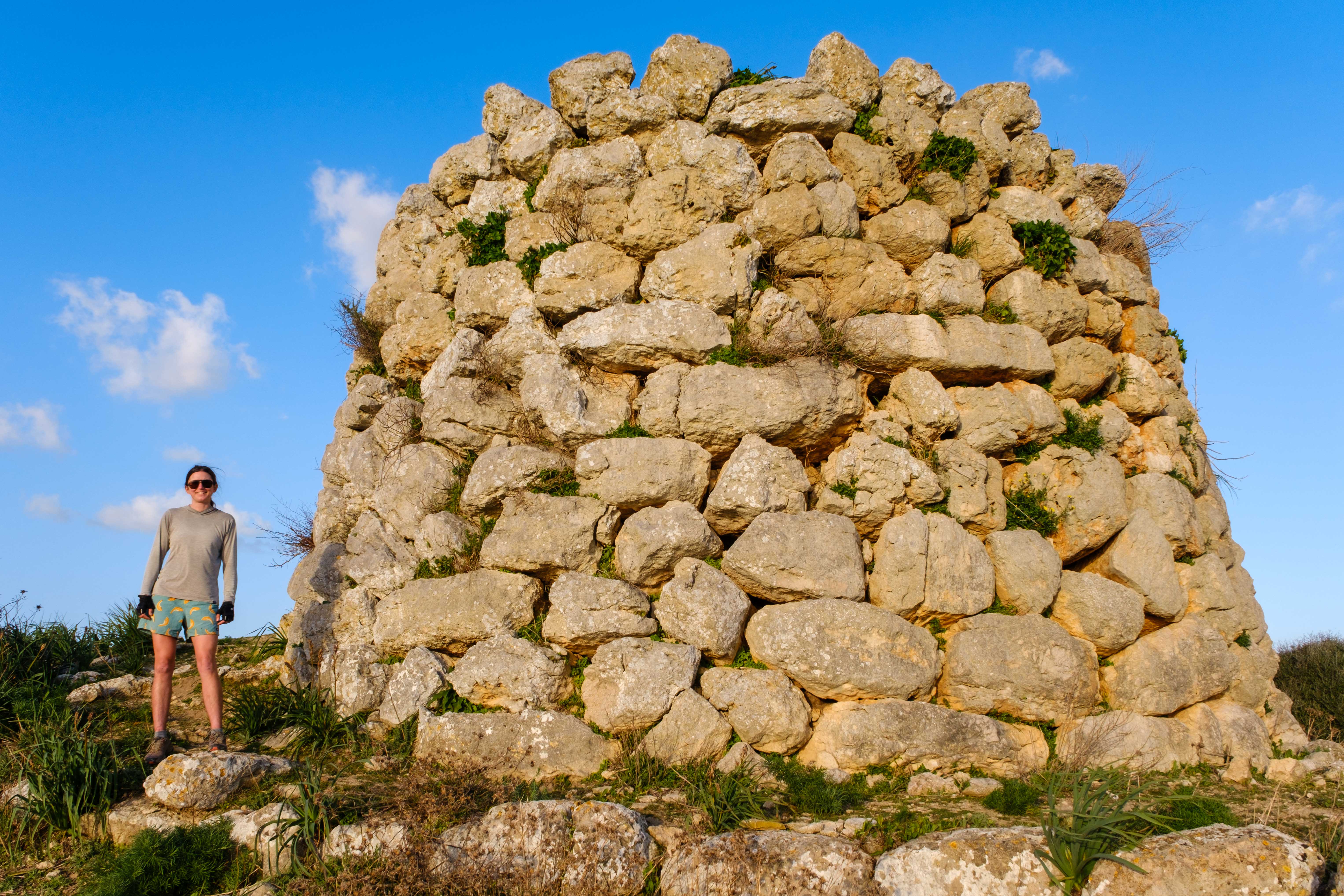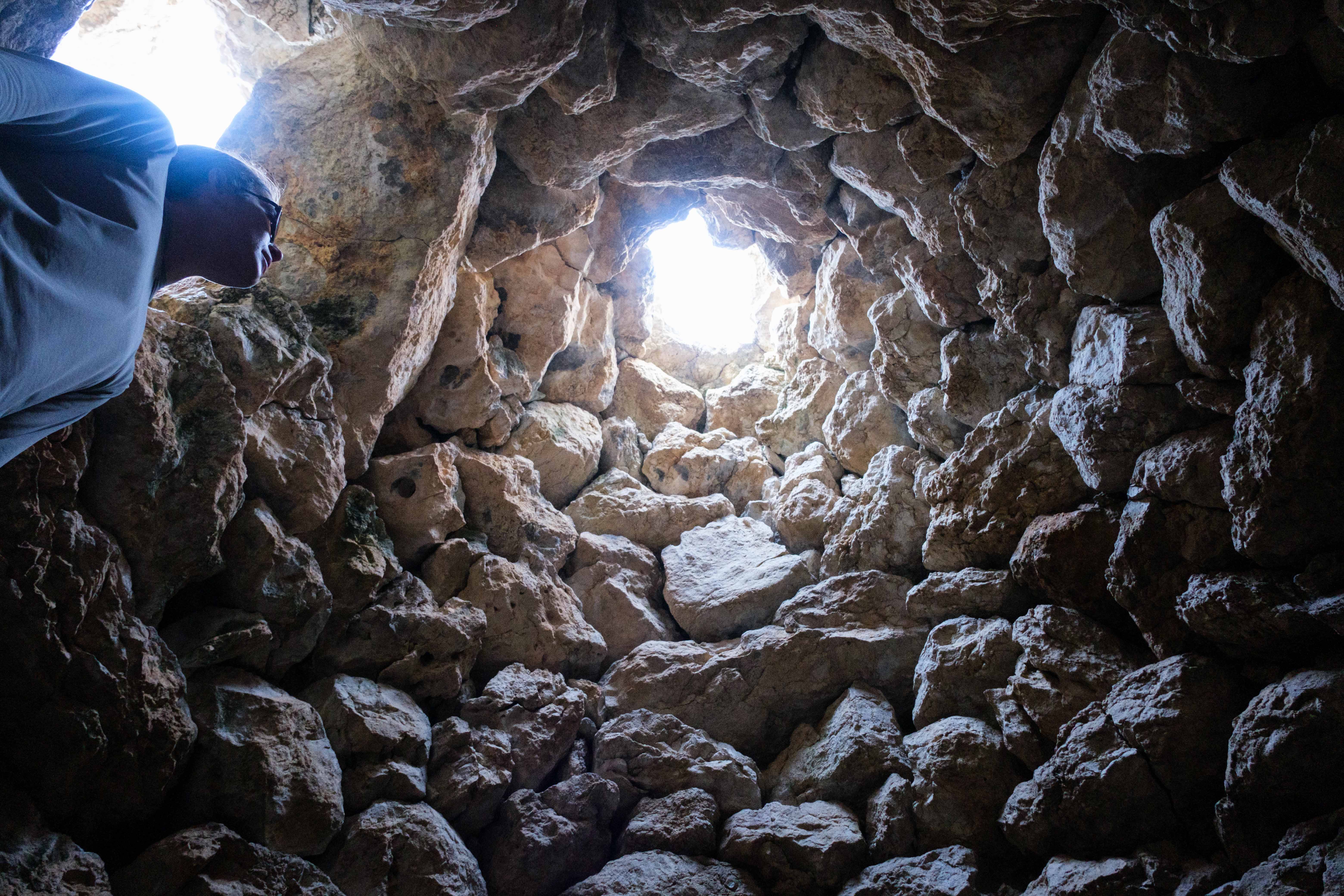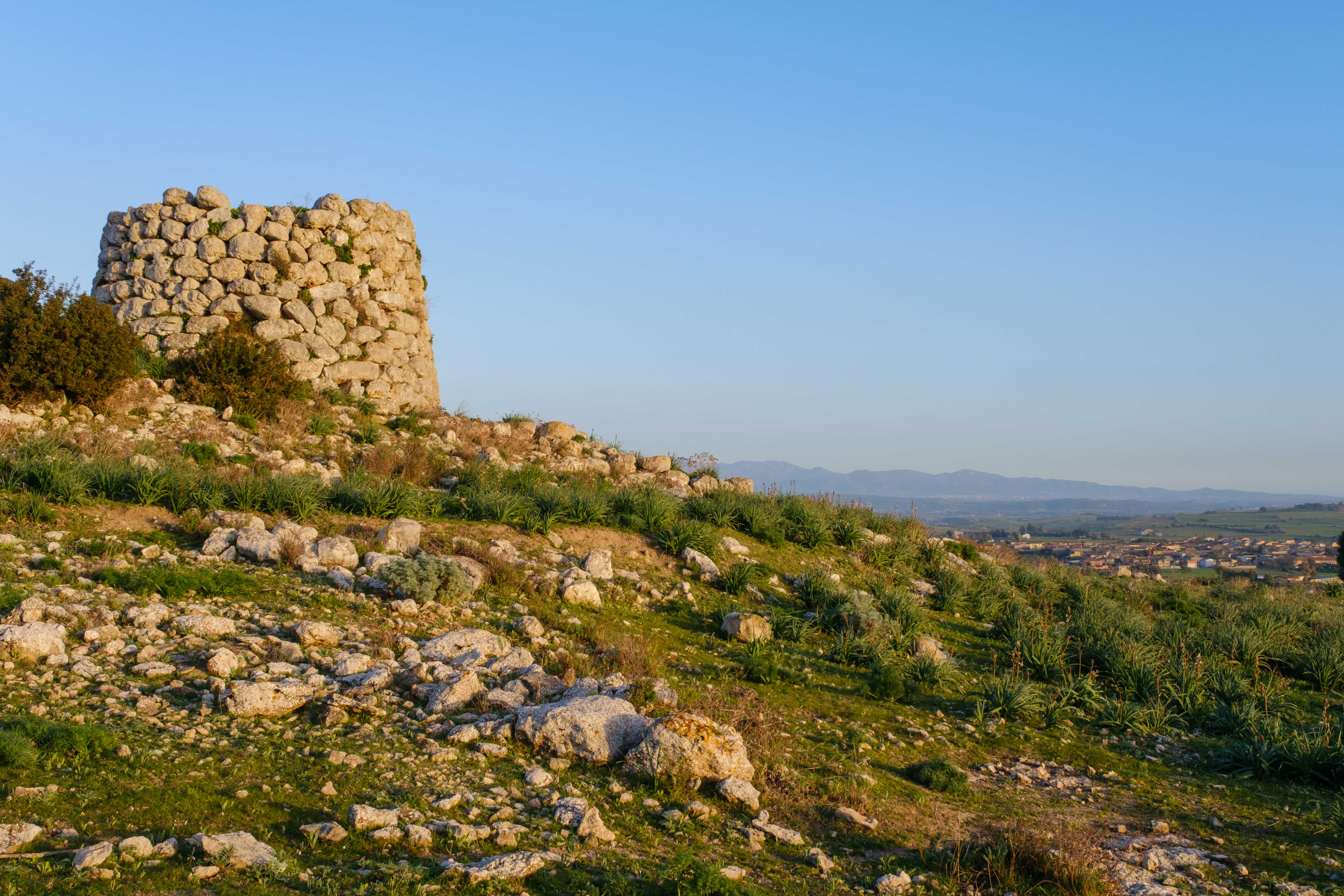 Small Town Introductions
On our second day bicycle touring Sardinia, we passed through the small village of Villaurbana in the evening to stock up on groceries before looking for a campsite. After we parked our bikes, a group of at least 10 school boys approached us and kept Jenny company while Andrew was grocery shopping. They asked all kinds of questions about where we had traveled, how many gears our bikes had, and what we liked about Italy. They were very interested in soccer, which is not Jenny's wheelhouse, but when Andrew returned he answered a barrage of questions about who his favorite players were.
A couple of Corpo Forestale officers stopped us later in the evening when we were looking for a way around a bridge that was closed for maintenance. They didn't seem concerned that we were planning to camp, but they did warn us about some angry sheep dogs in the area. This was the second time on our trip that we'd been stopped by officials (the other time was in Croatia), and both times they just warned us about dogs and sent us on our way.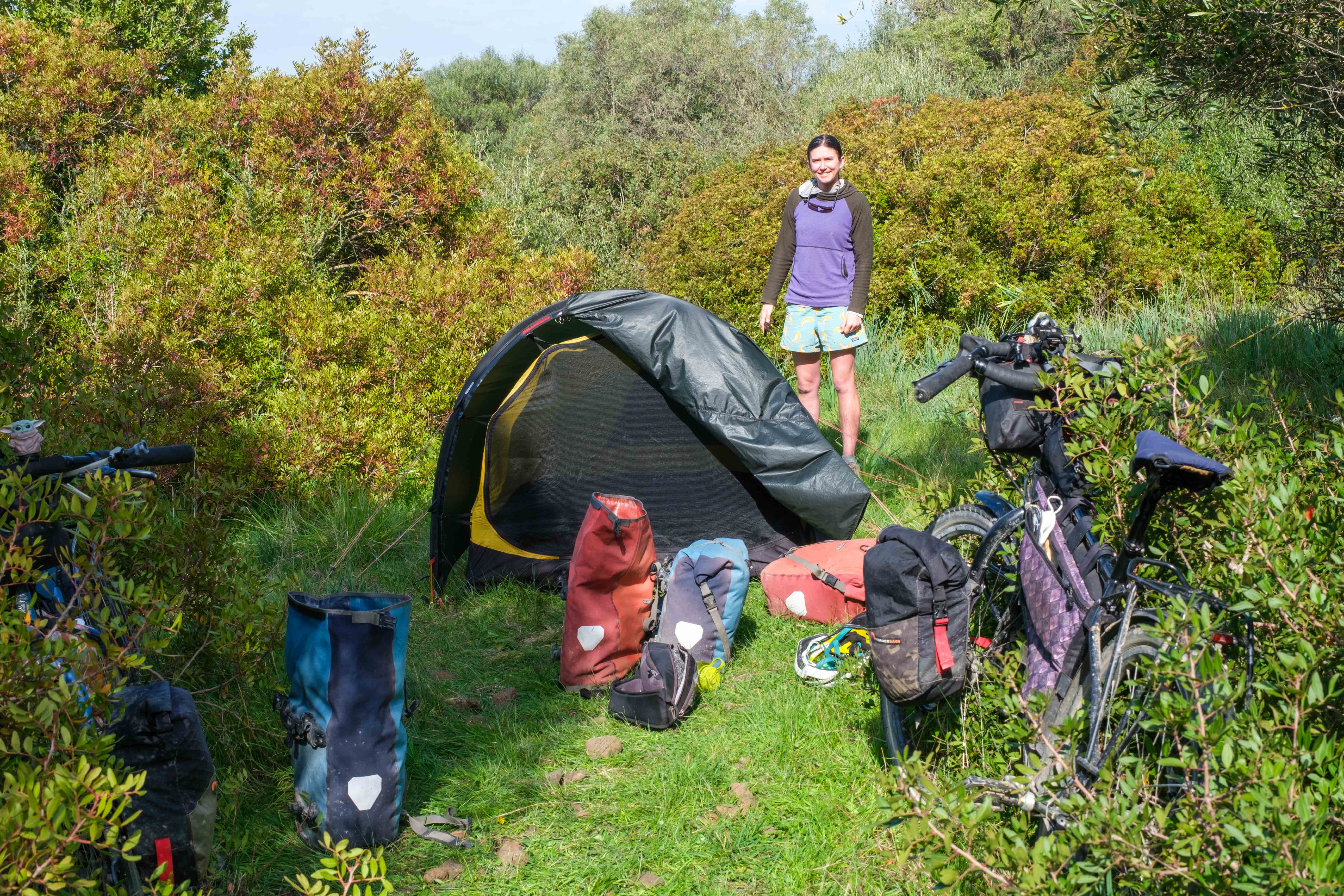 The next day we continued on to Oristano, where we got some cannolis (this time with candied fruit and chocolate chips) and rode around the historic center.
Tharros and Gravel Roads Around the Cape
The archaeological park of Tharros sits on a narrow spit of land that juts into the Gulf of Oristano. The Phoenicians founded a city here in the 8th century B.C., though the presence of nuraghe indicate that it was also inhabited during the Bronze Age. There were ruins of a Roman settlement and a Spanish tower perched on a hill overlooking the peninsula.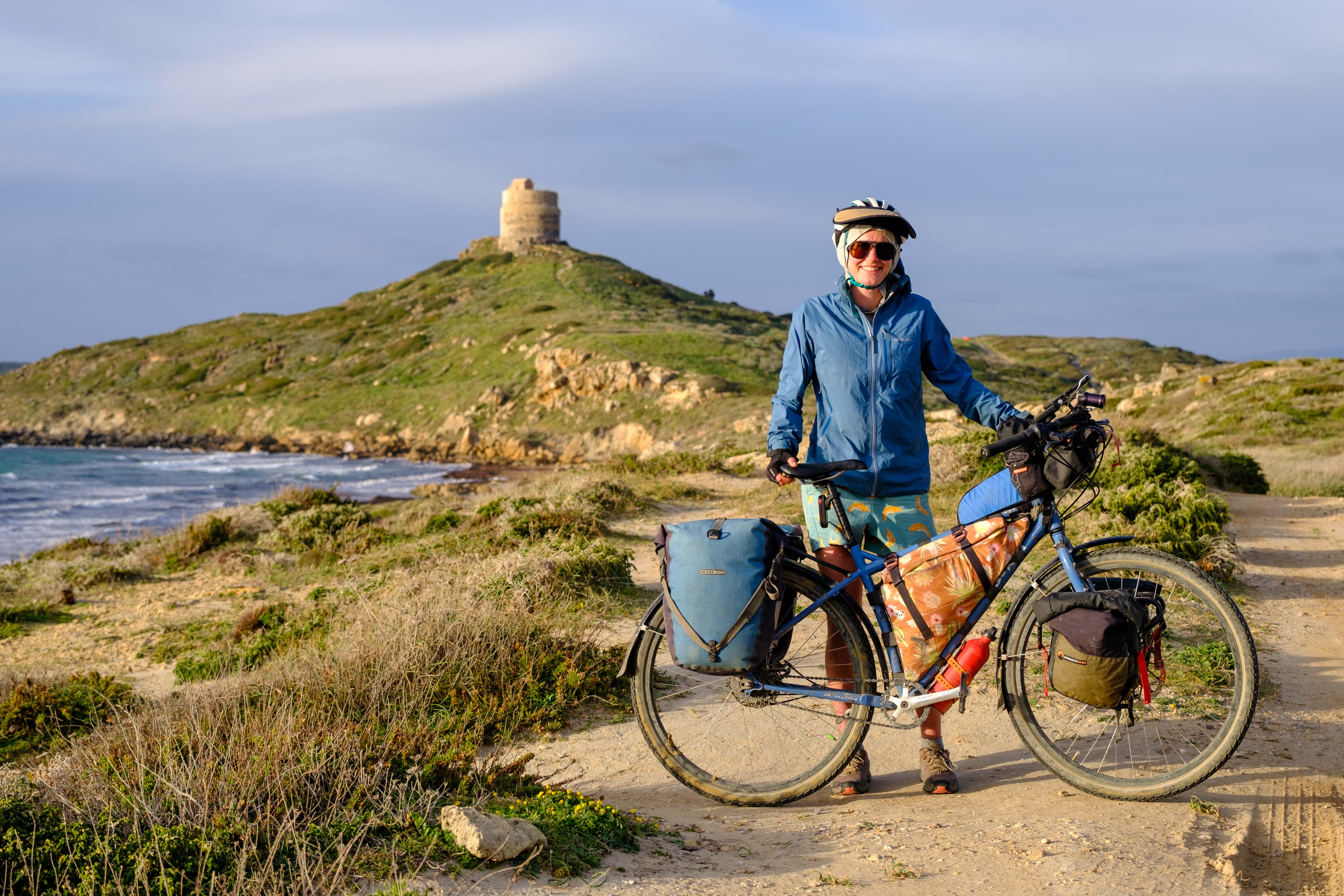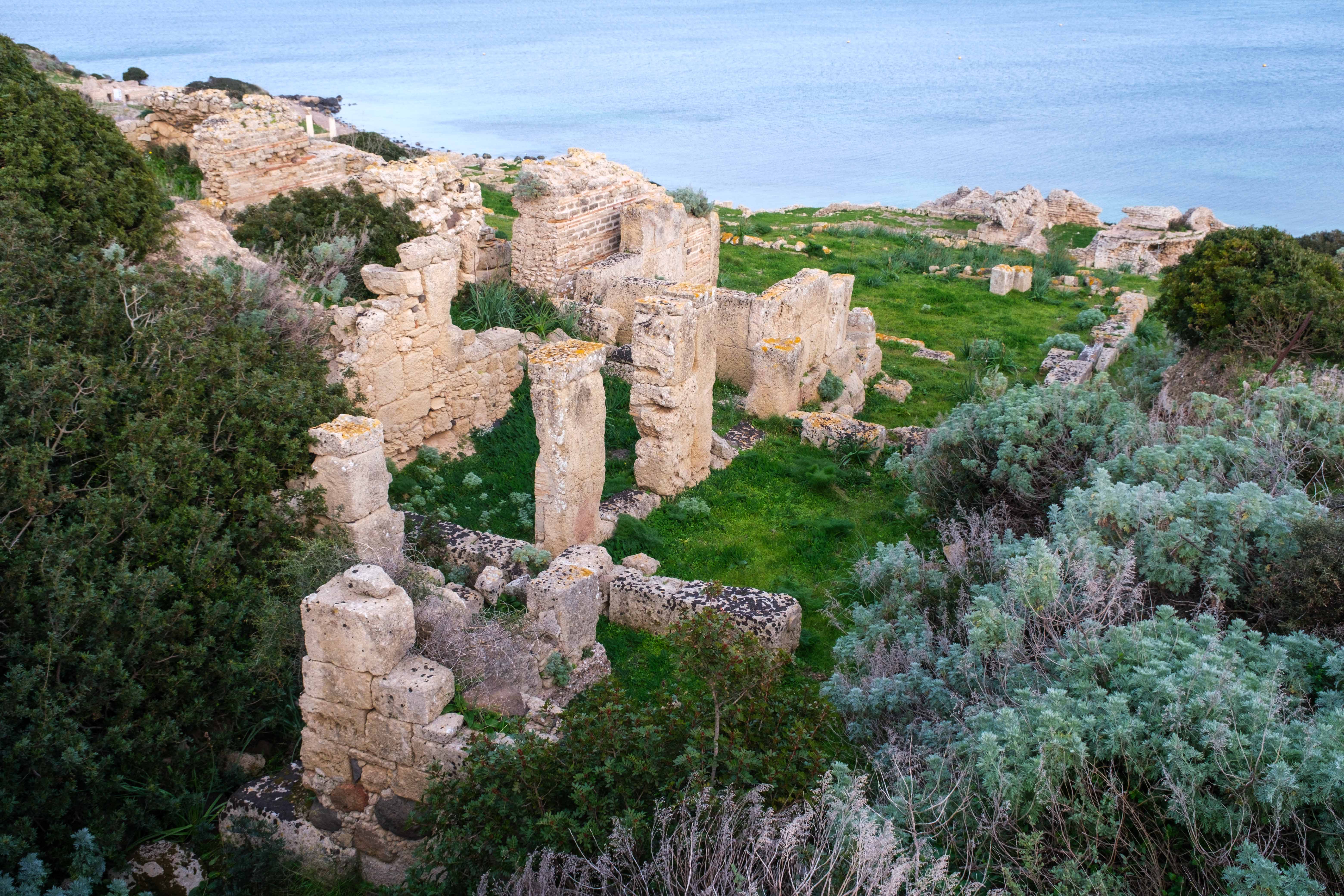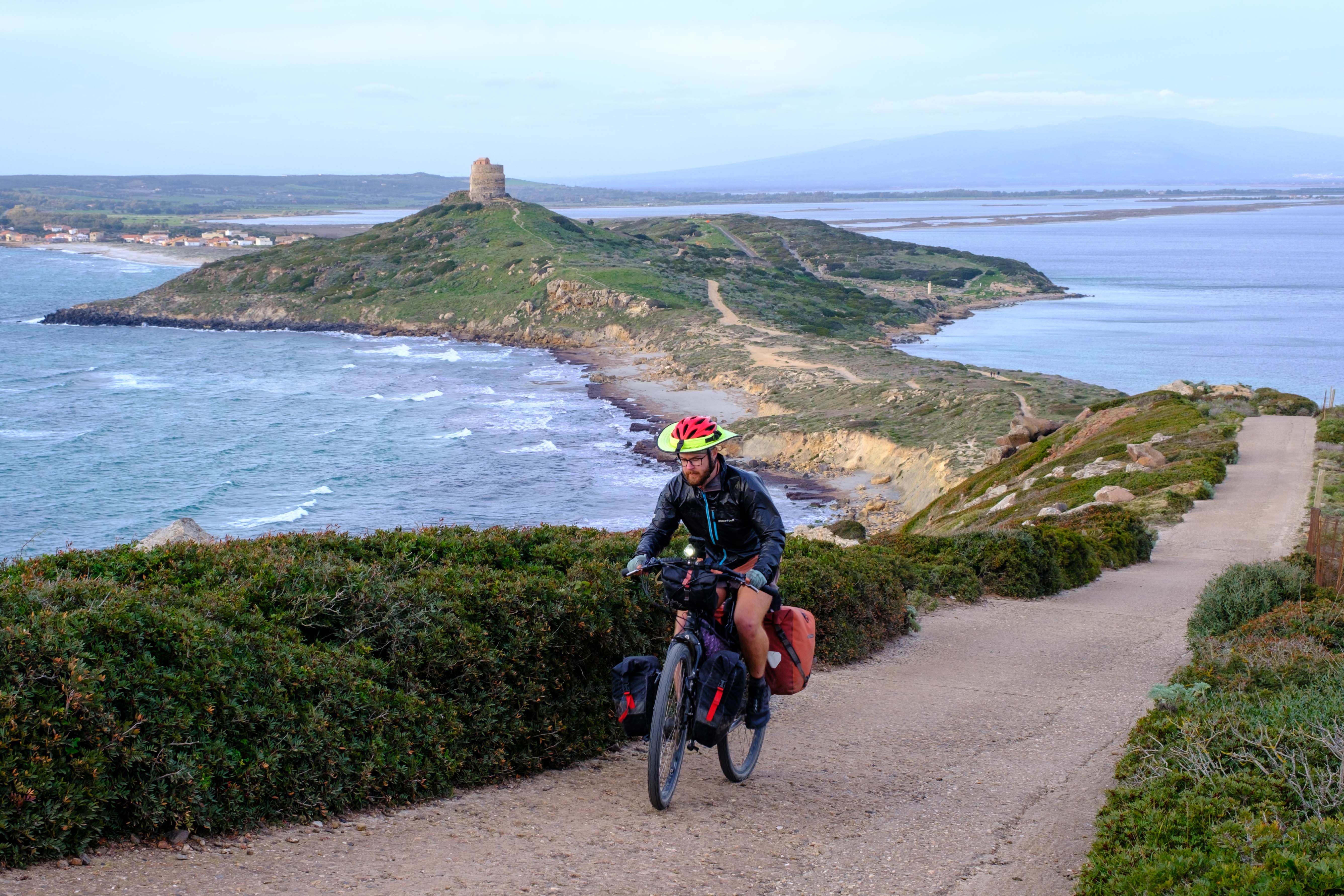 We rode out to a very windy viewpoint before turning back, and then we took a rather absurd OSMand route through a nature reserve. The reserve was beautiful, but we wound up on some narrow hiking trails that required squeezing past long corridors of sturdy and scratchy shrubs. It was a good thing in the end though, because we found a quiet campsite where we could only hear the ocean waves. Until the morning, when we could hear chainsaws revving at nearby farms.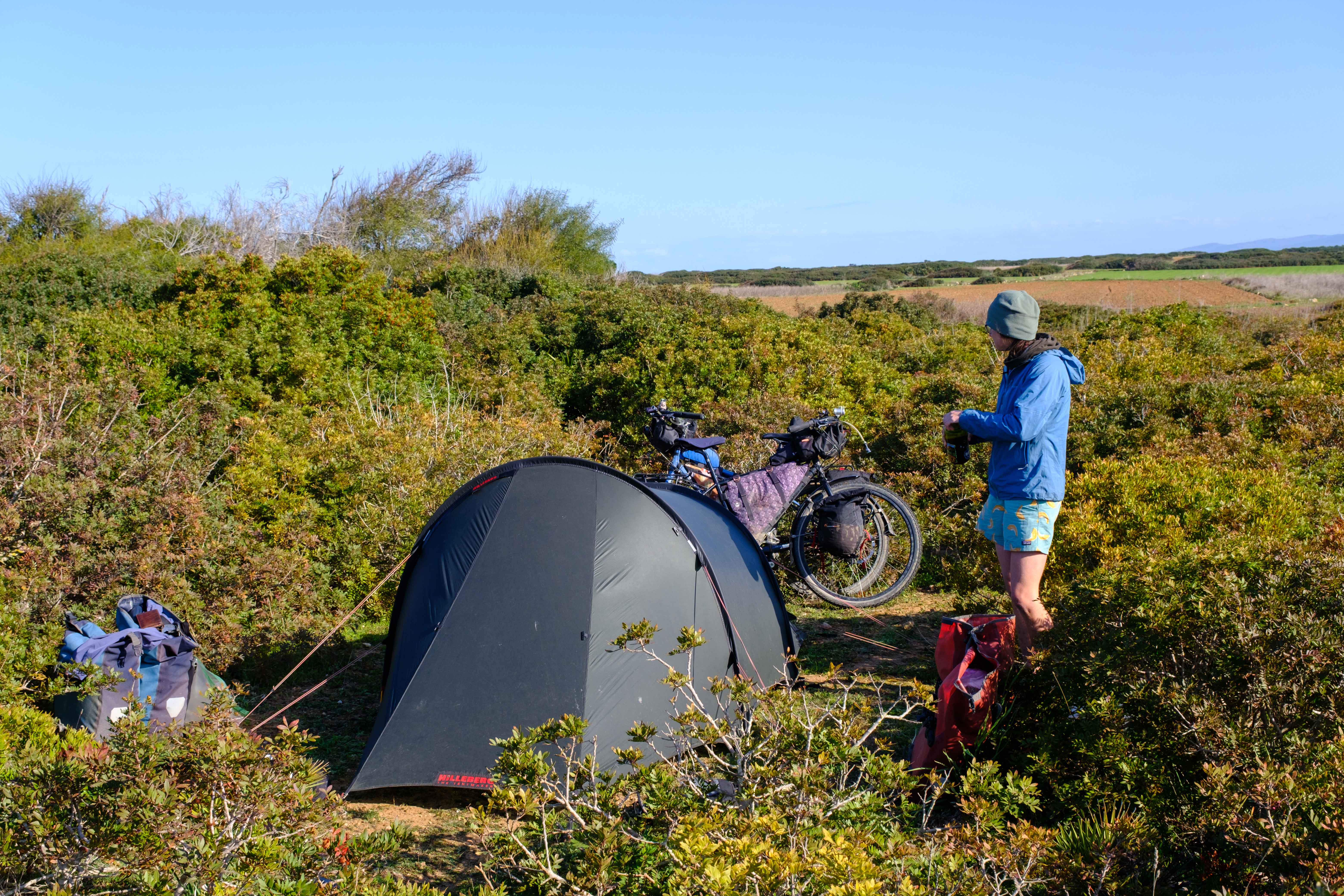 There was a wonderful dirt road running around the cape, and we rode on top of spectacular sea cliffs that plummeted to the choppy ocean below. Hardly anyone else was on the road except for some hikers and a couple dirt bikers. We saw flamingos in a shallow lake next to the sea and finally got close enough to take a semi-decent picture.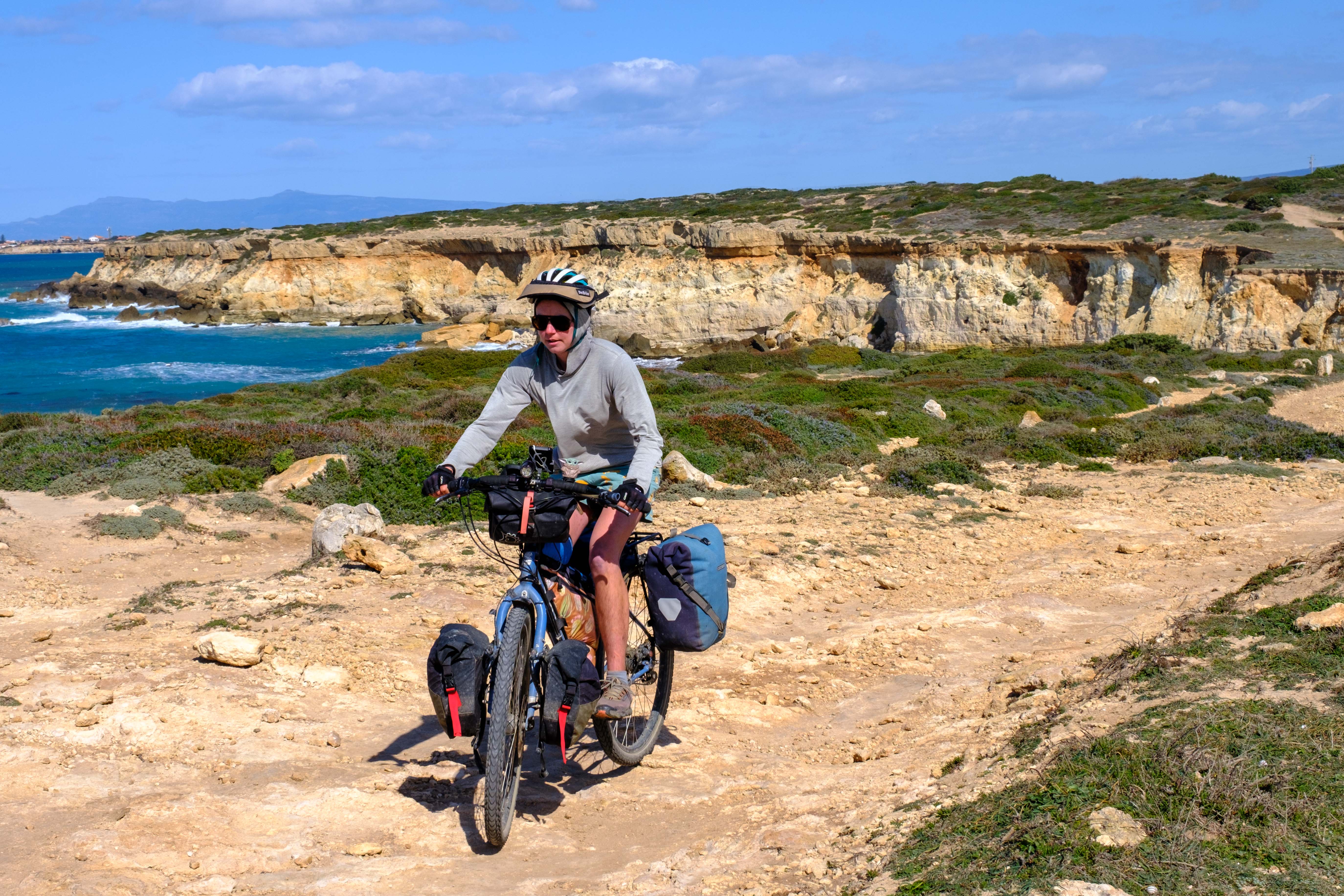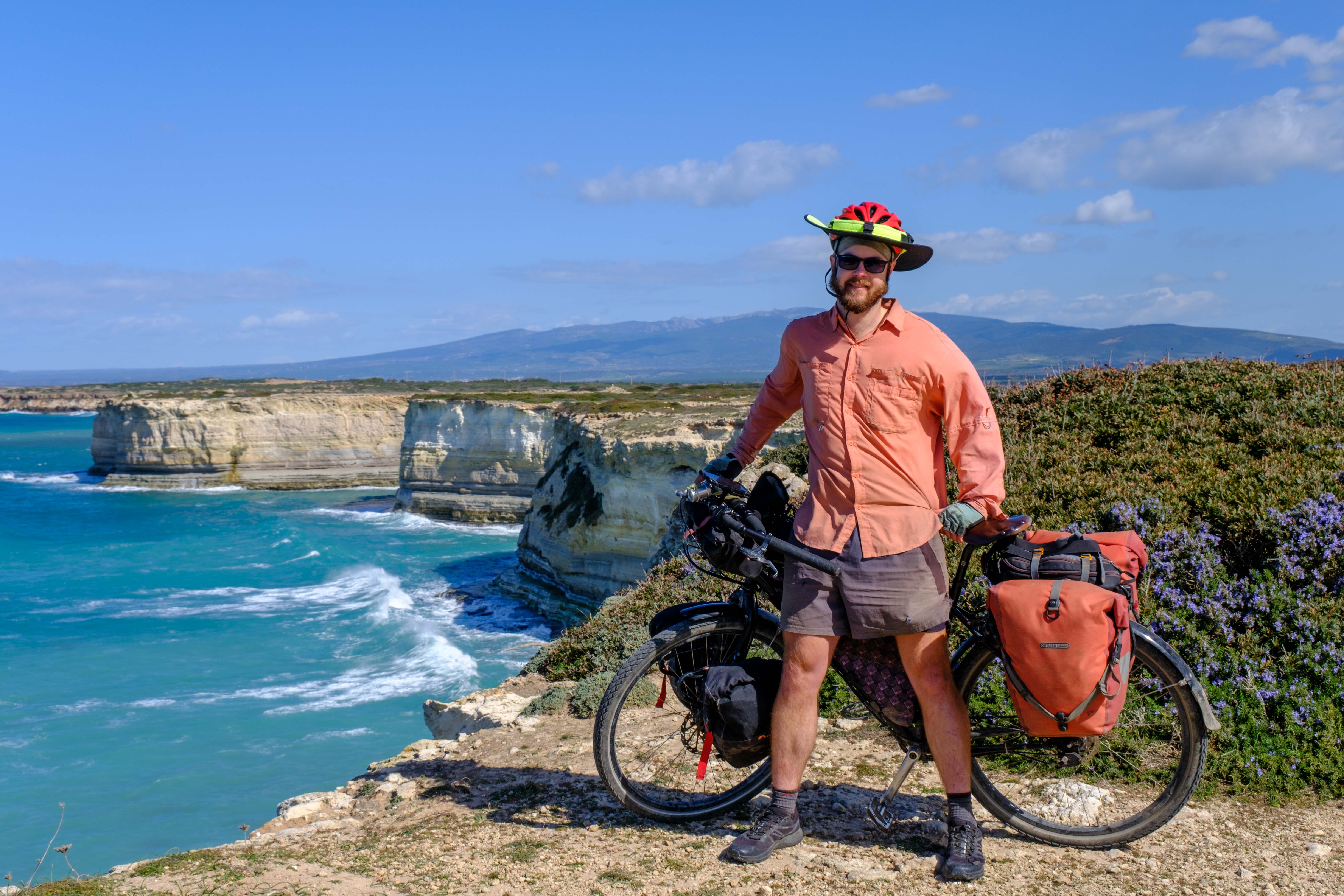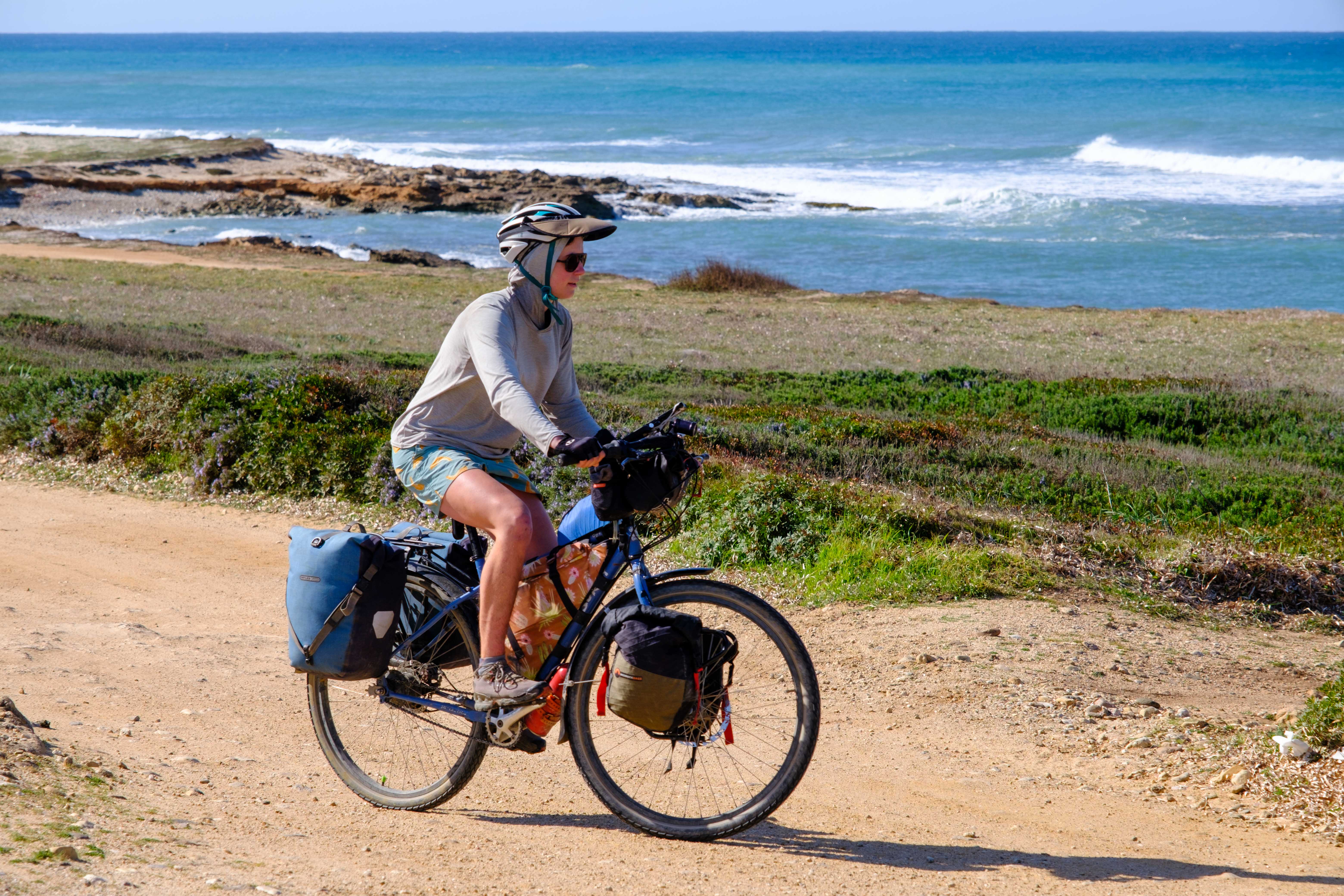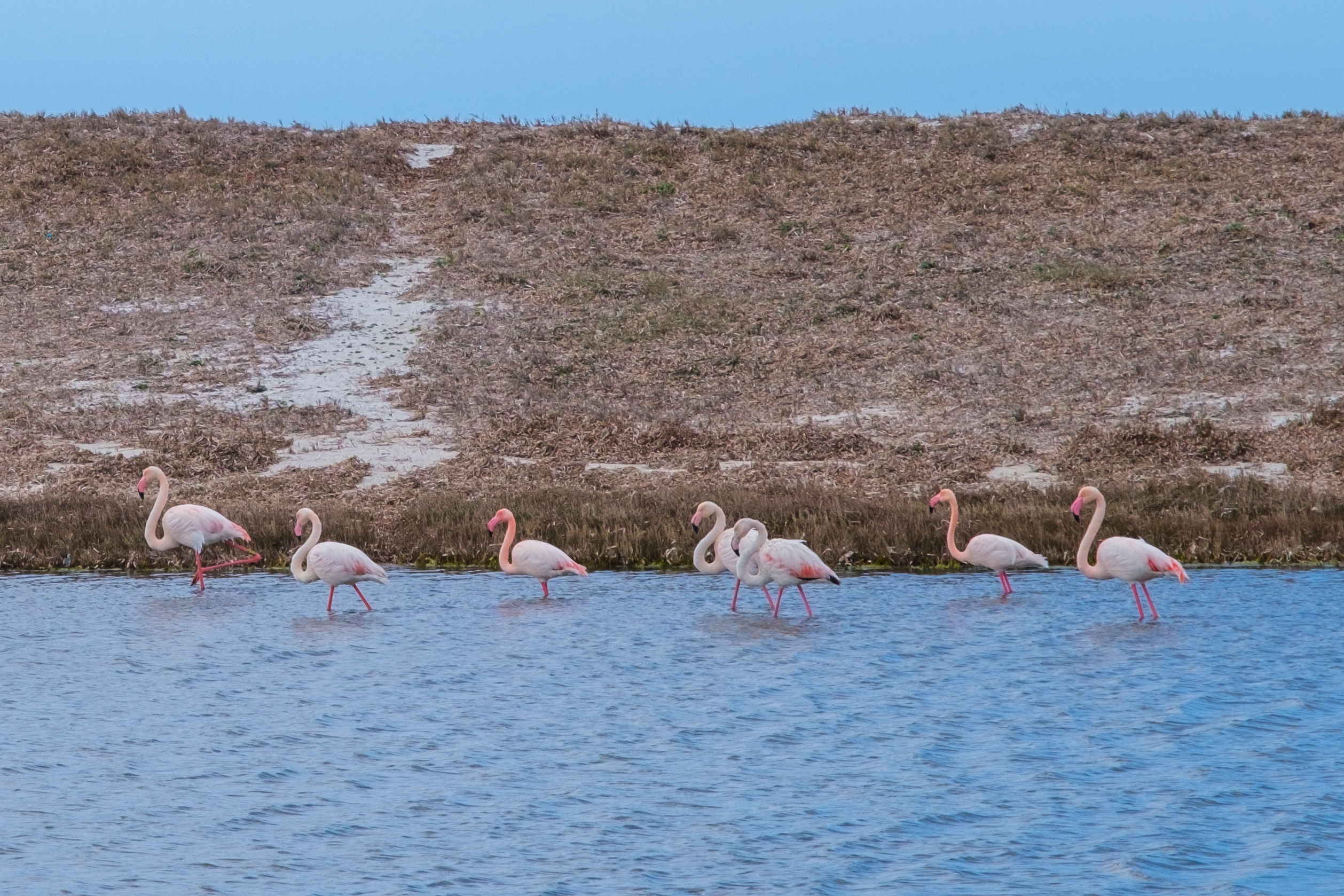 Tinnura and Bosa
We went through a series of villages that were full of murals depicting scenes of rural life, the most impressive of which was Tinnura. It was a very small town, but every street had beautiful paintings and street art to discover. There was also a really neat fountain whose spouts were all the signs of the zodiac.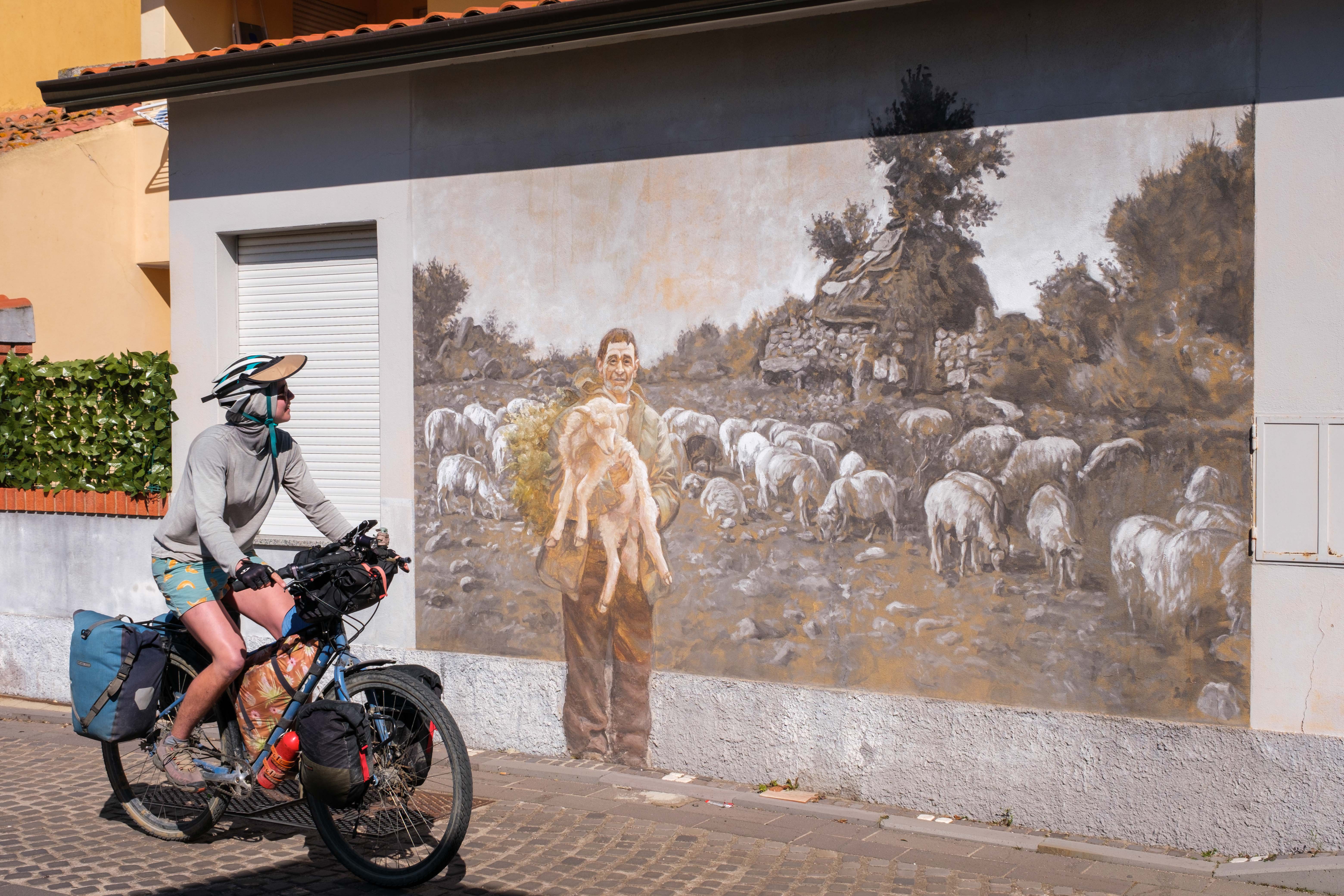 Bosa is a picturesque town located near the mouth of the Temo River and surrounded by mountains. A castle sits above the city, and there is a nice pedestrian area full of colorful buildings and a pretty church.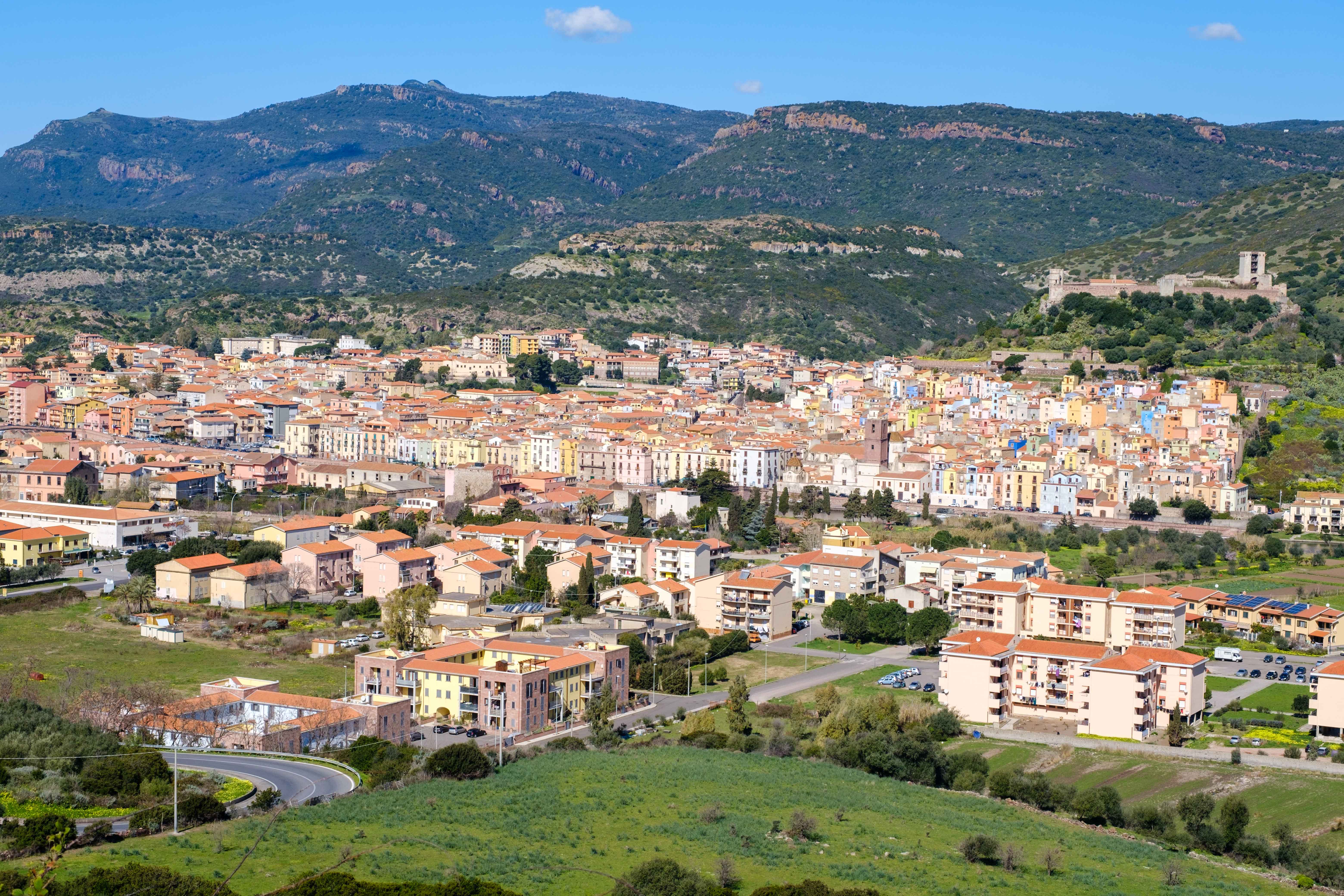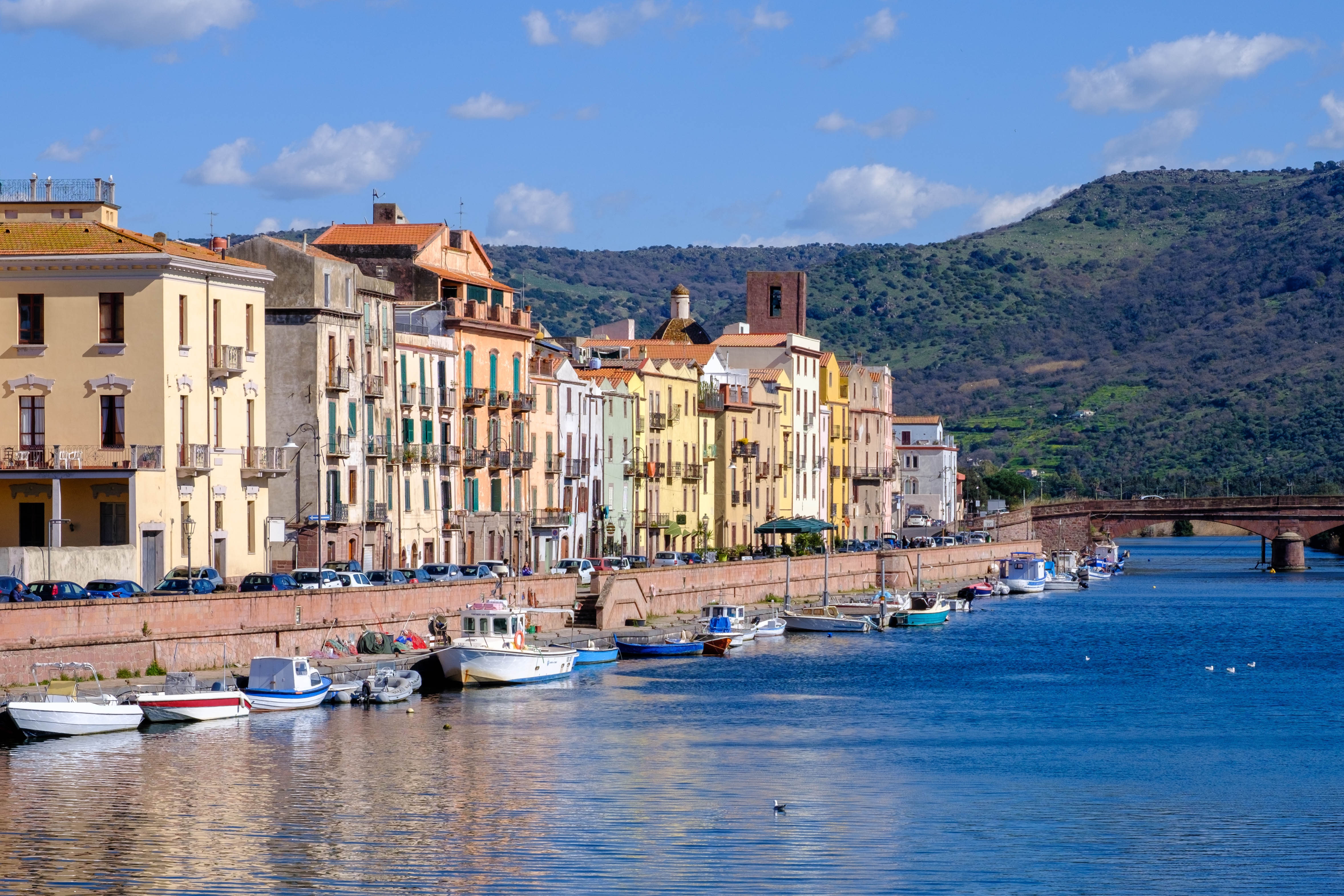 Coastal Highway Between Bosa and Alghero
The coastal road between Bosa and Alghero was a big highlight of our ride through Sardinia. Despite being a highway, there were very few cars on the road – likely due to the fact that there was a bigger road a bit further inland. The coastline was rocky and lined with tall cliffs, and the water was a deep, clear blue.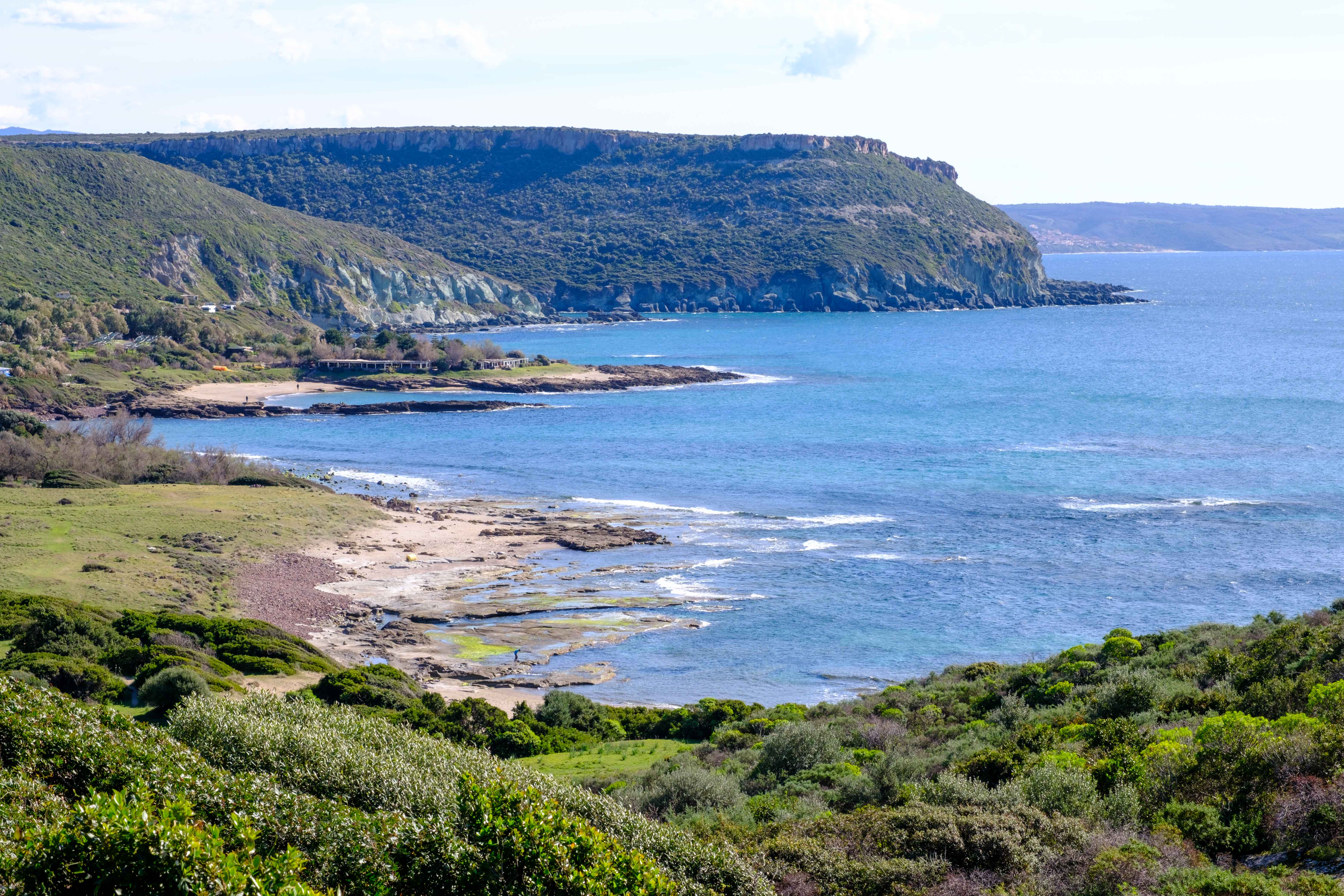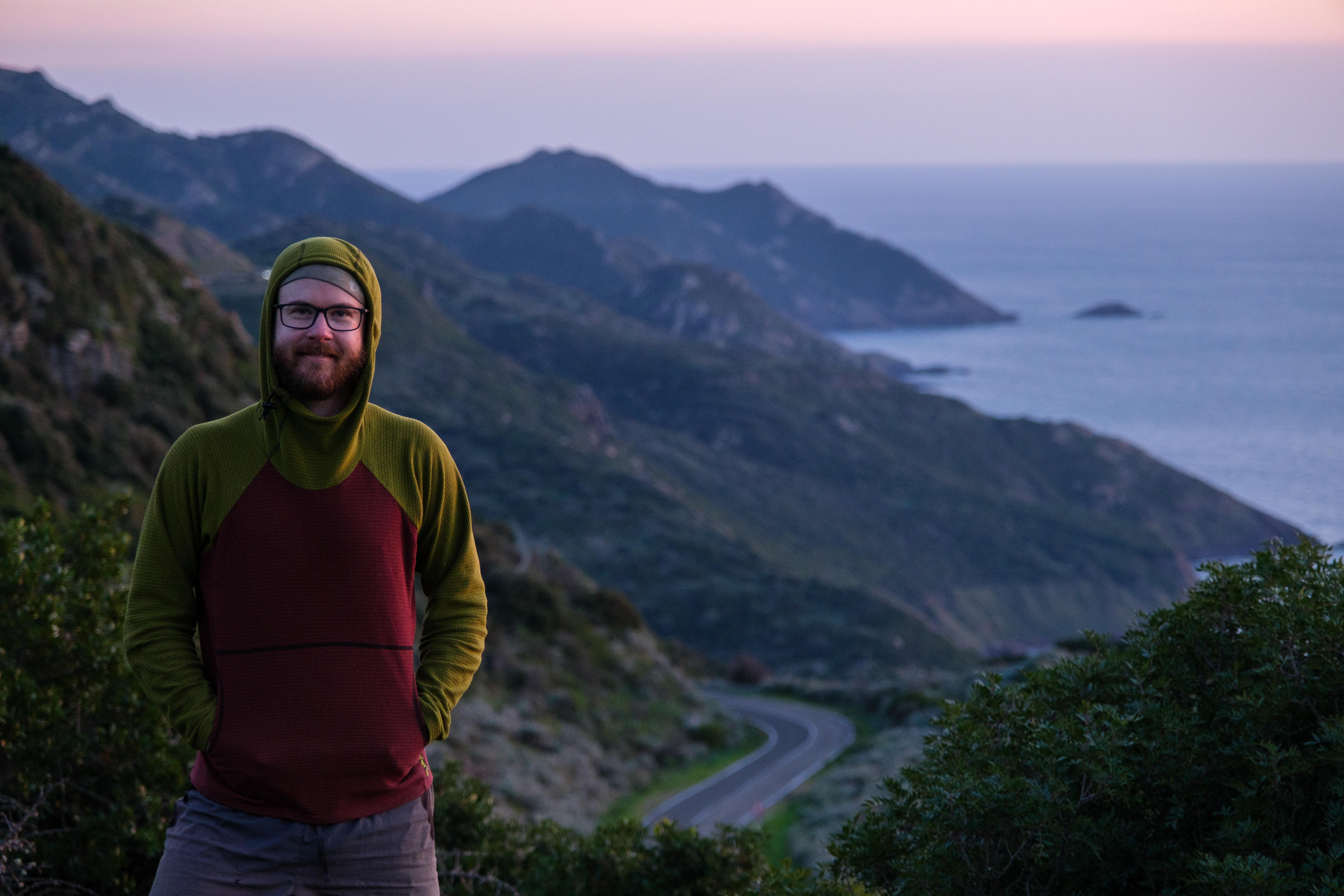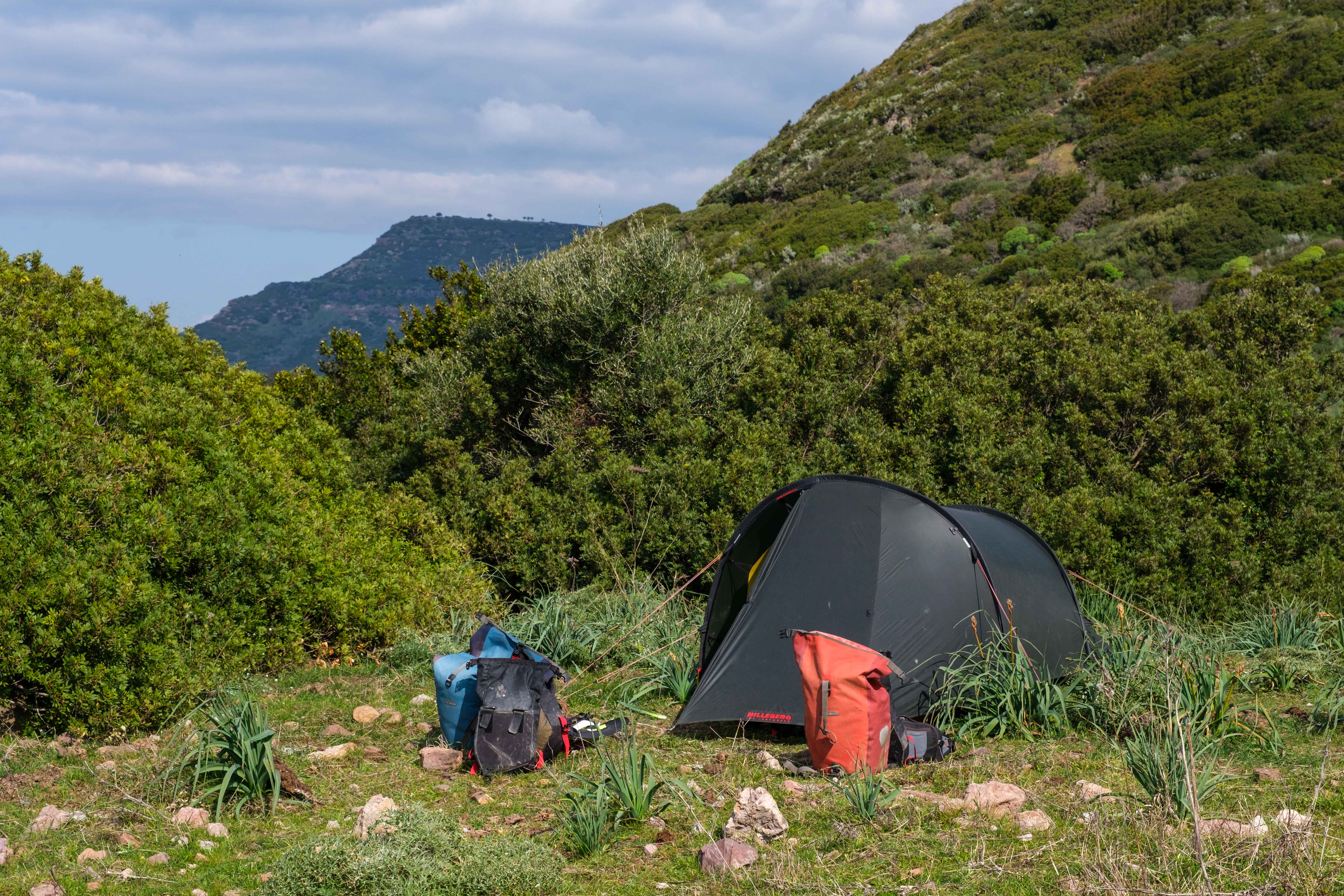 The coast had lots of strange and interesting rock formations, and there was always something to look at when riding. There were some pretty big climbs along the route but they were fairly gradual and not too taxing.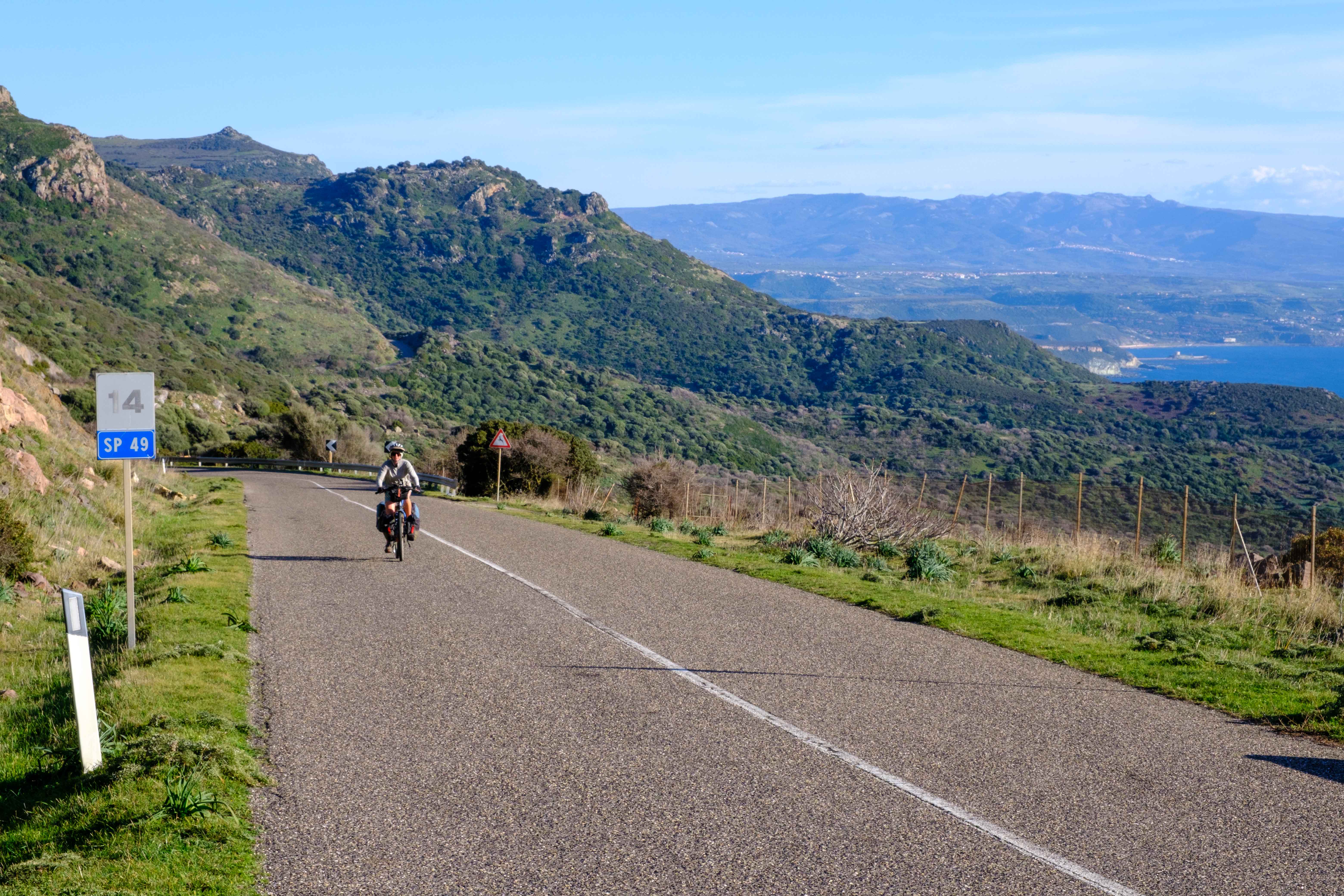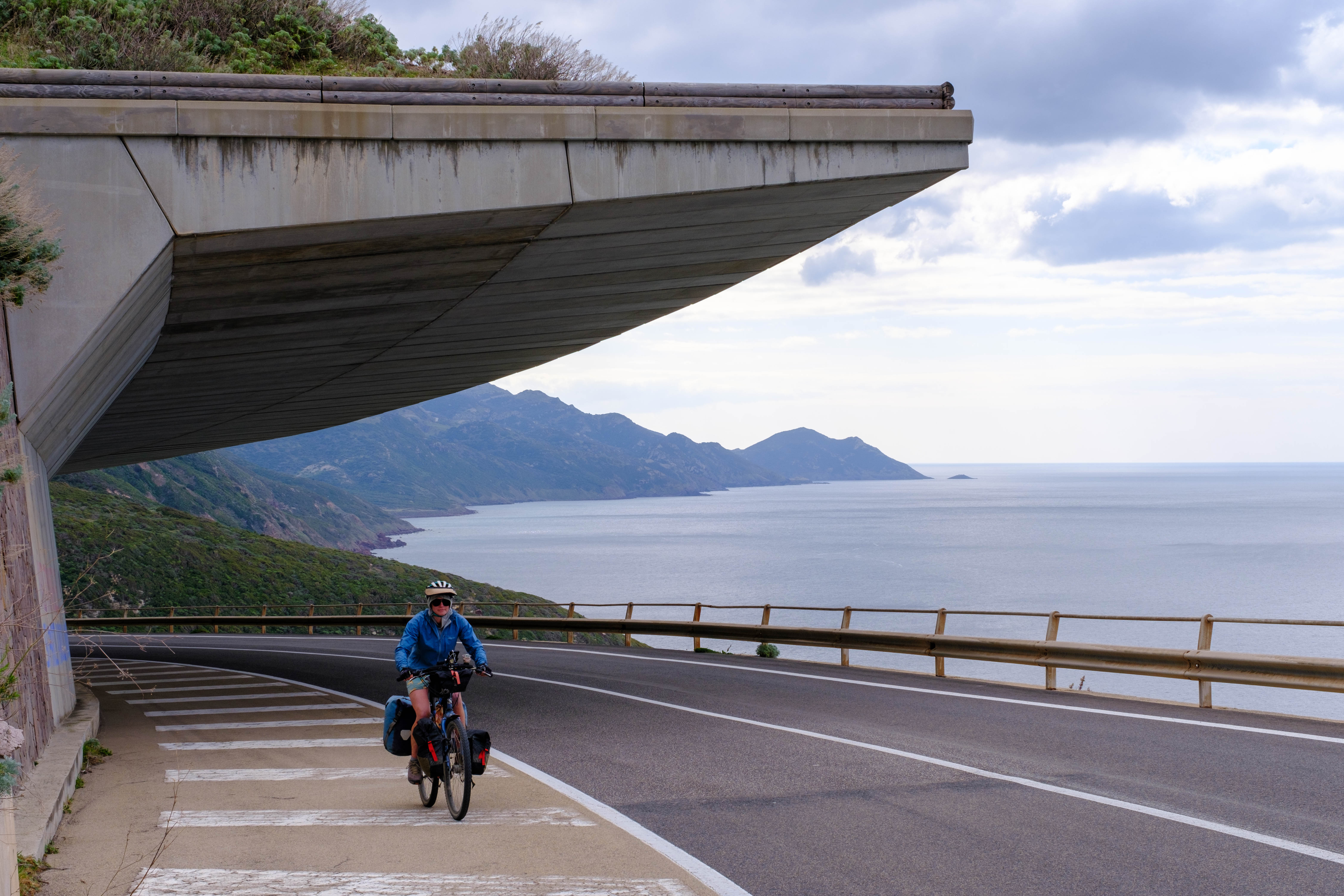 Alghero is a fortified city whose defensive walls have been repurposed as a pedestrian/bike path. There were a number of medieval towers scattered throughout the old town, and the Alghero Cathedral featured a beautiful Catalan Gothic bell tower.
Alghero to Porto Torres
From Alghero, we rode past the Palmavera Nuragic Site, which was closed but we could still see a lot of it through the fence from the road. There were quite a few more dwellings than the first site we visited, and there was also a large meeting hall.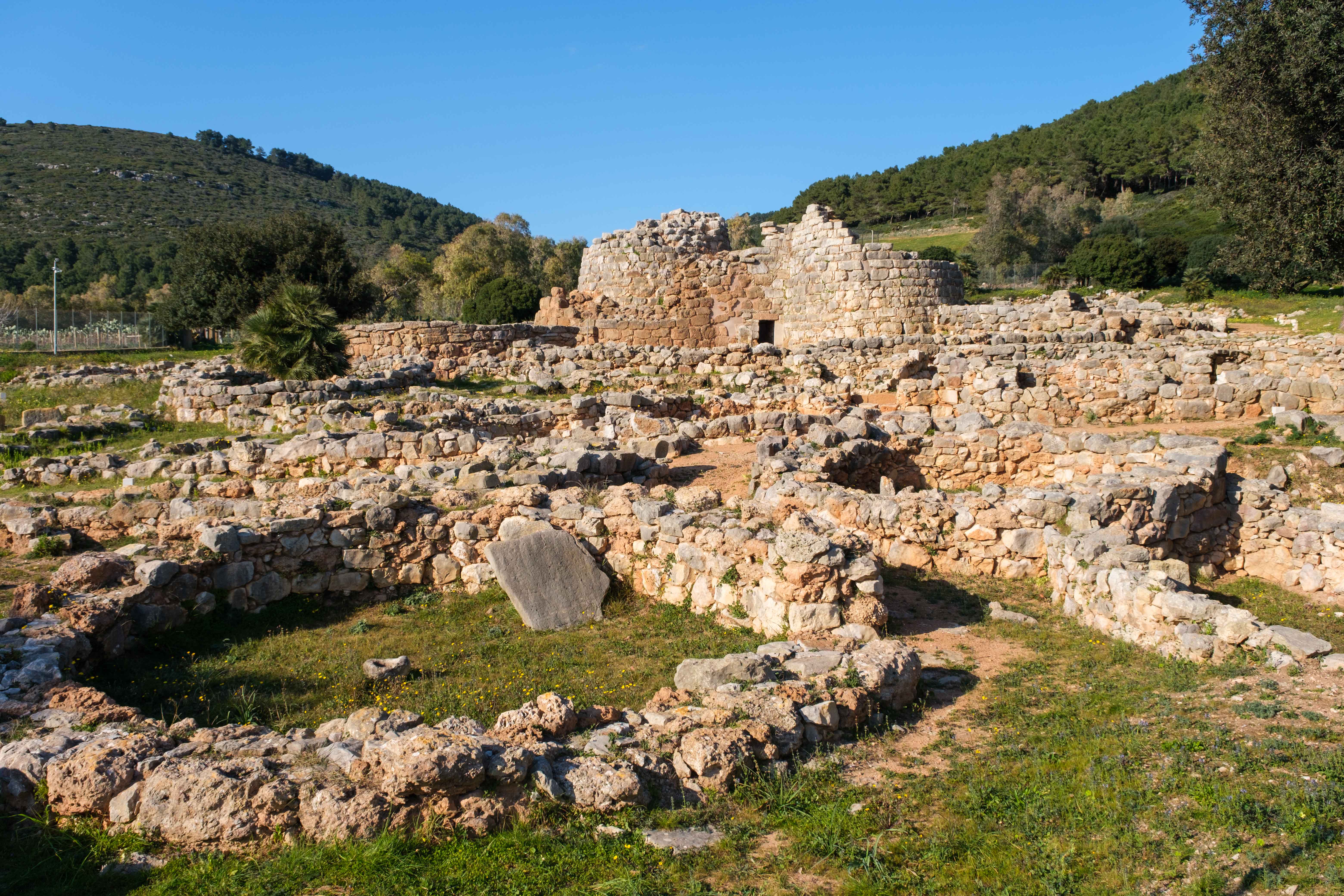 We traveled through some farmland before heading to a green space along the coast to look for a campsite. Trying to find a campsite along the coast is often a gamble, as some areas are highly developed and have strict regulations against camping. In this case, we found ourselves on a wild stretch of coast with some great tent pad options and enough time to hike down to the beach and watch the sunset. As if we weren't already obsessed with Sardinia enough, this was the perfect way to end our tour.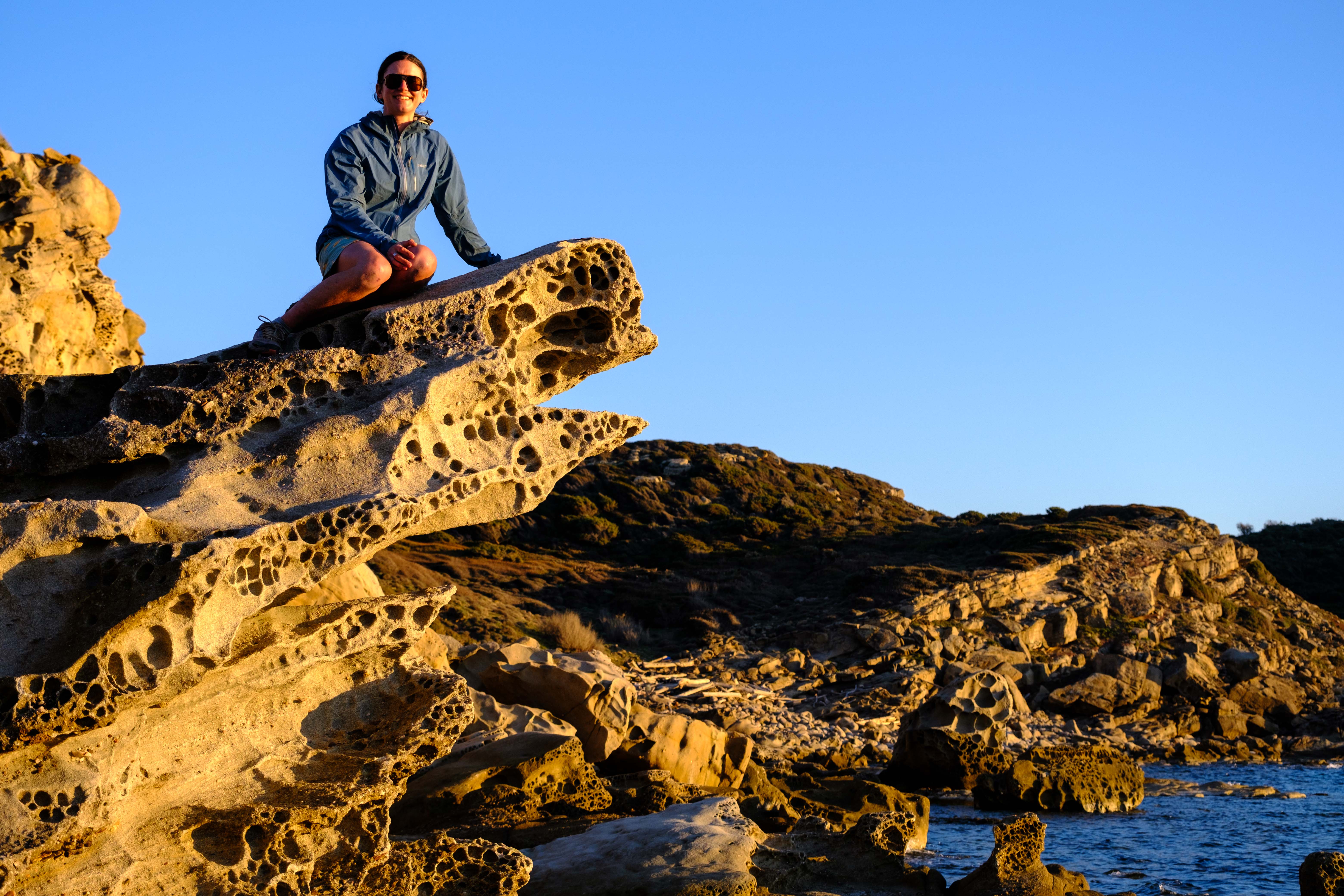 After a short day of riding, we got to Porto Torres and made sure all of our Covid paperwork was in order for the ferry to Spain the next day. We didn't spend a whole lot of time exploring the town, but we did ride in on a Roman bridge with much of the original stonework. It was incredible that an engineering work from the time of Caesar was still standing so strongly – it was open to vehicle traffic until the 1980s!
Video from Bicycle Touring Sardinia