Bicycle Touring Northern Spain
After a long ferry from Sardinia to Barcelona, we spent nine days bicycle touring Northern Spain from Barcelona to Pamplona. We rode past the spectacular Monserrat mountain after leaving Barcelona before riding through long stretches of farmland and many medieval villages. After Huesca, we ventured into an amazing stretch of sparsely populated mountains to make our way to Pamplona.
Route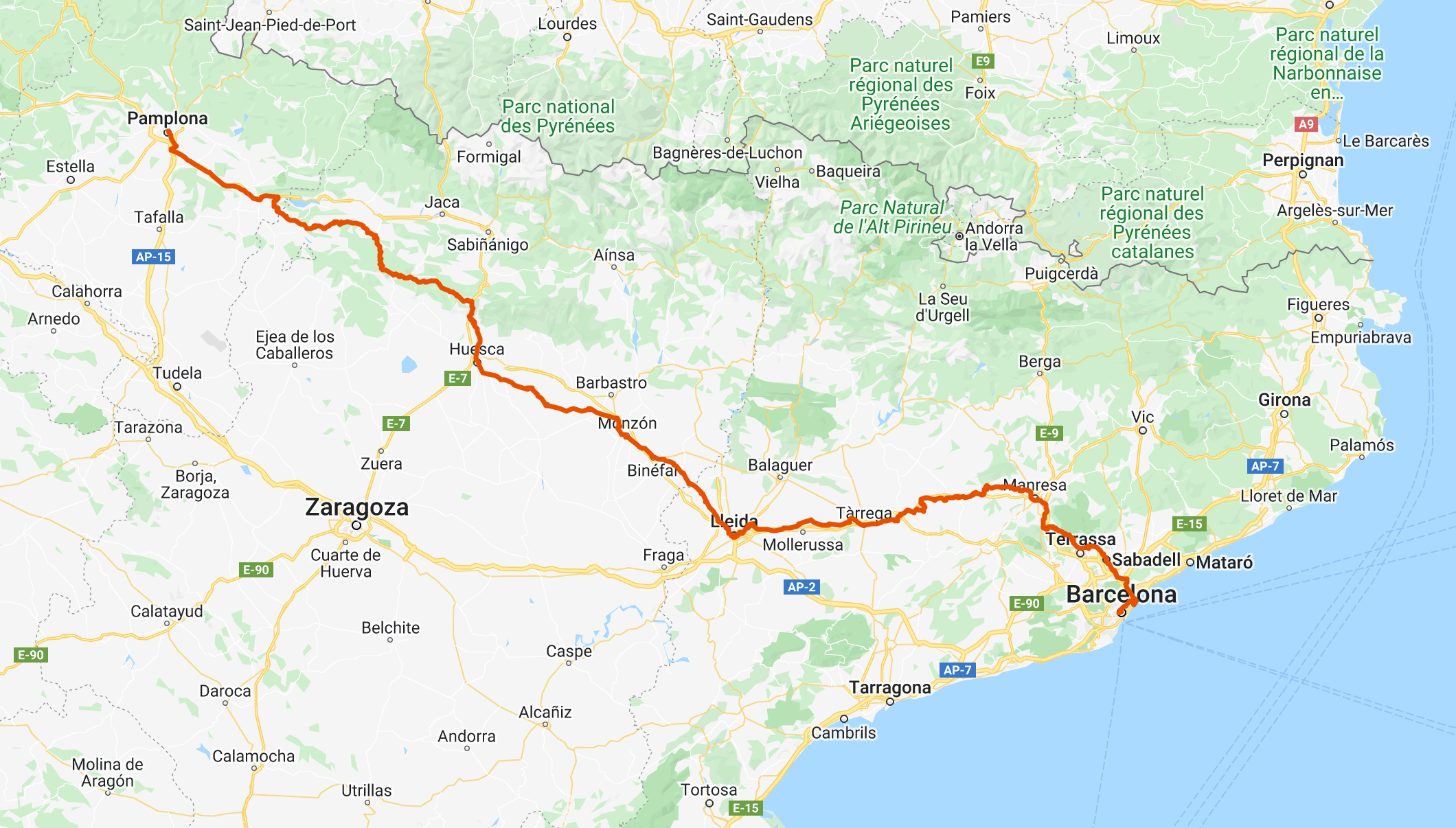 Download the GPX track of our route between Barcelona and Pamplona. We used Ride With GPS to map a general route beforehand, and then adjusted it as we went along to avoid busy roads and gratuitous elevation gain. NOTE: This is not a polished route and is intended for research/planning purposes only.
Barcelona
When our ferry docked in the port of Barcelona, we were braced for a hectic night ride through the city to get to our hotel. Much to our surprise, we found a bike lane directly outside the dock area and took cycling lanes all the way through the city, stopping for some midnight kebab on the way. Barcelona turned out to be one of the most bike-friendly big cities we've ridden through, and we were immediately energized and excited to start exploring Spain.
We spent a couple days seeing the sights in Barcelona, such as the cathedral, the Roman ruins throughout the Gothic Quarter, some of the Gaudi apartment buildings, and the Sagrada Familia – we couldn't bring ourselves to pay the 26 euros to go inside it though.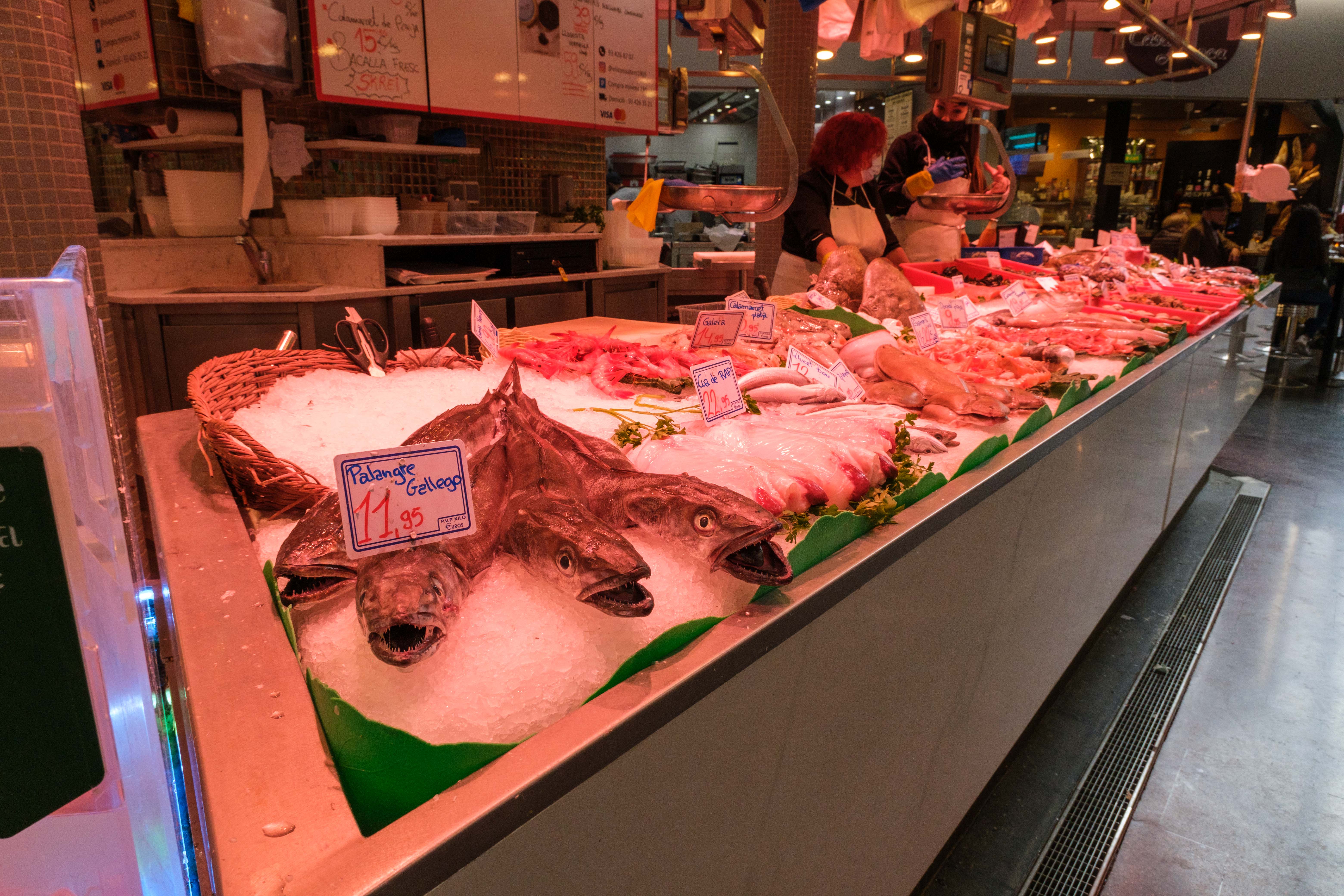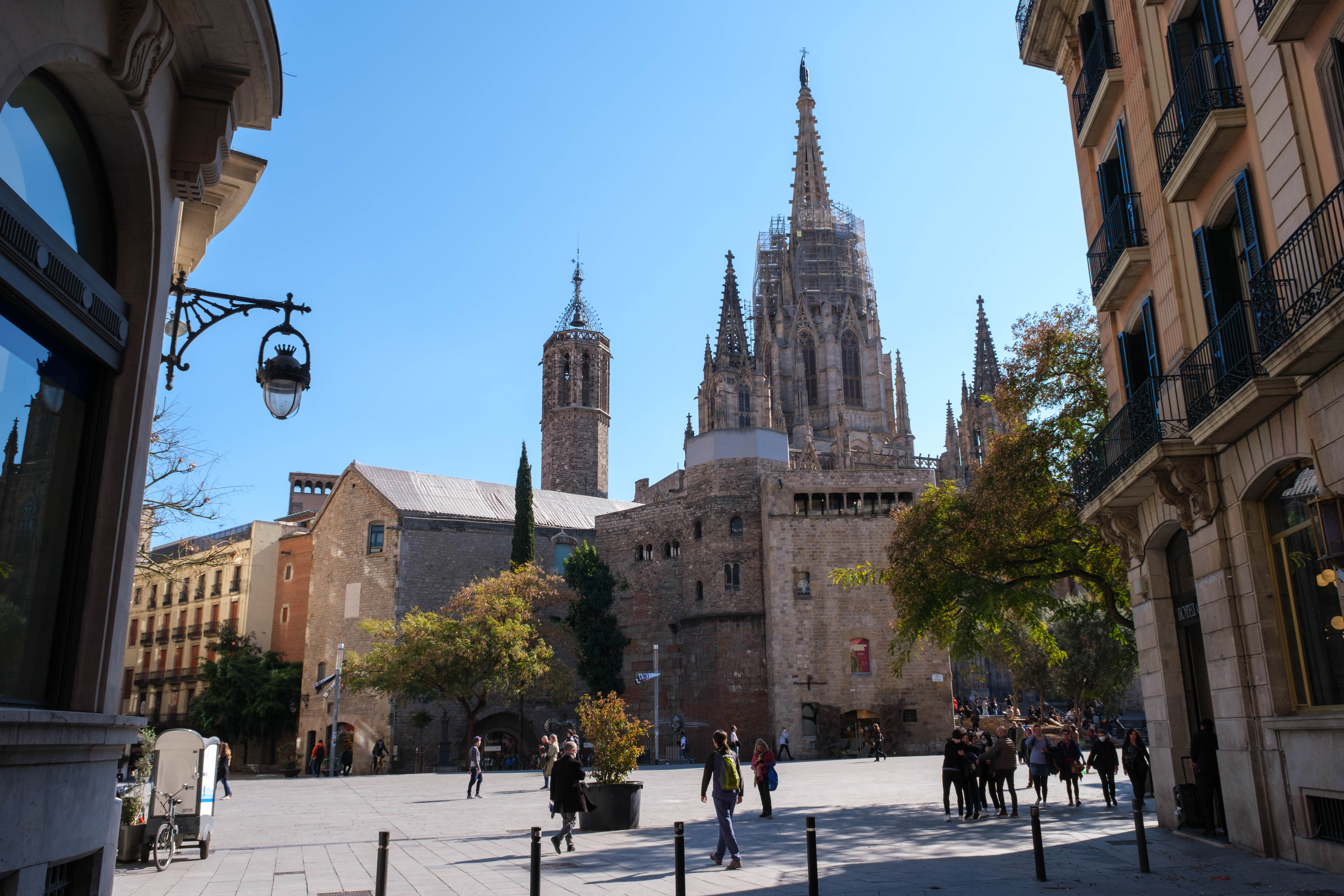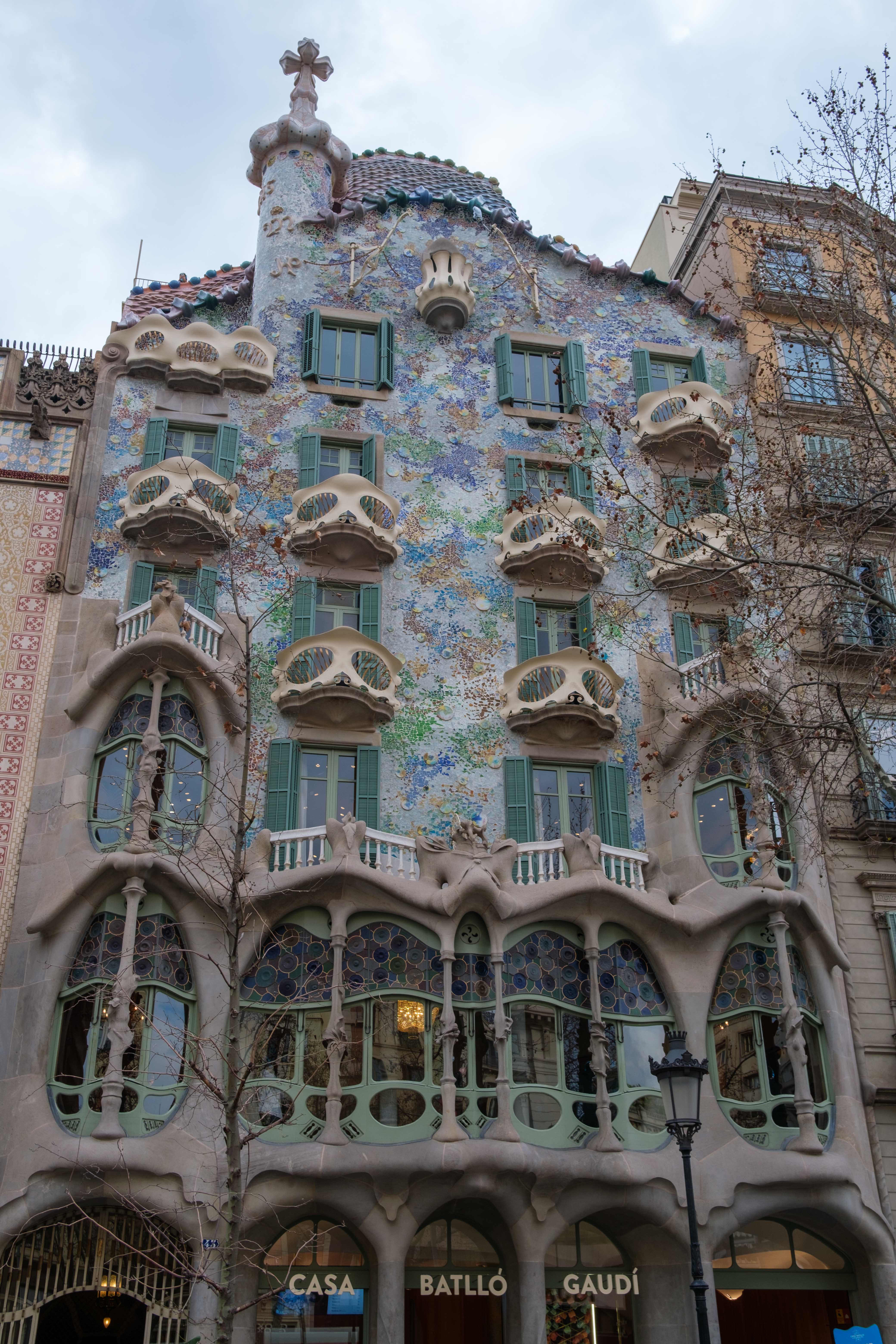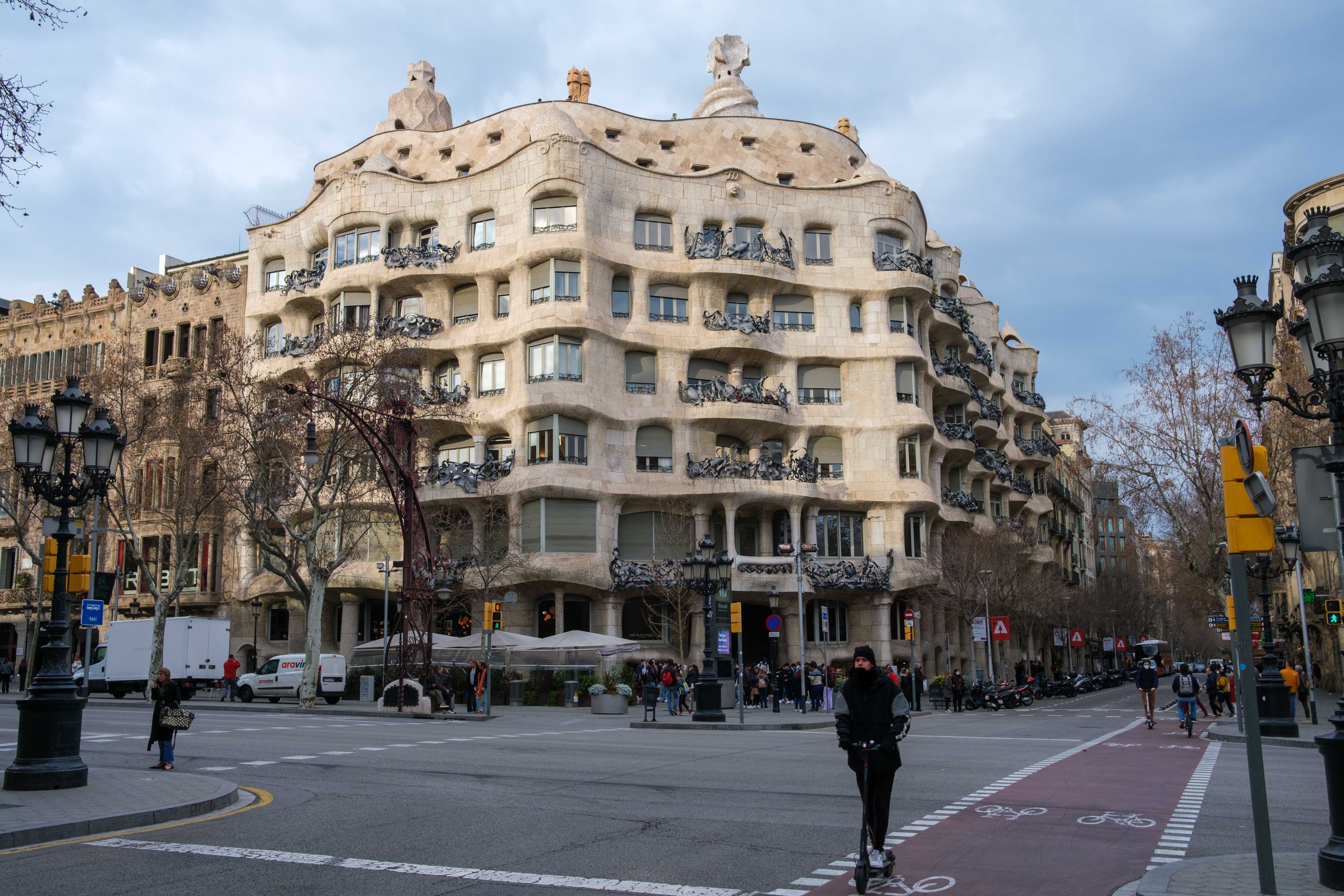 Mountainous Byways
Our route out of Barcelona was, again, almost exclusively on bike paths. Even through the outlying towns and suburbs, the bicycle infrastructure was fantastic. We rode through a few smaller towns before heading into the Parc Natural de Sant Llorenç del Munt i l'Obac. It was a long steady climb to get up into the mountains, and there were hardly any cars on the road and beautiful scenery all around.
Once we reached the top of the pass and turned the corner, we got our first view of Monserrat – a craggy collection of tooth-like mountains with an abbey improbably nestled atop its cliffs. There were gorgeous sandstone rock formations along the road we were riding as well, and the scenery reminded us of the Southwestern U.S.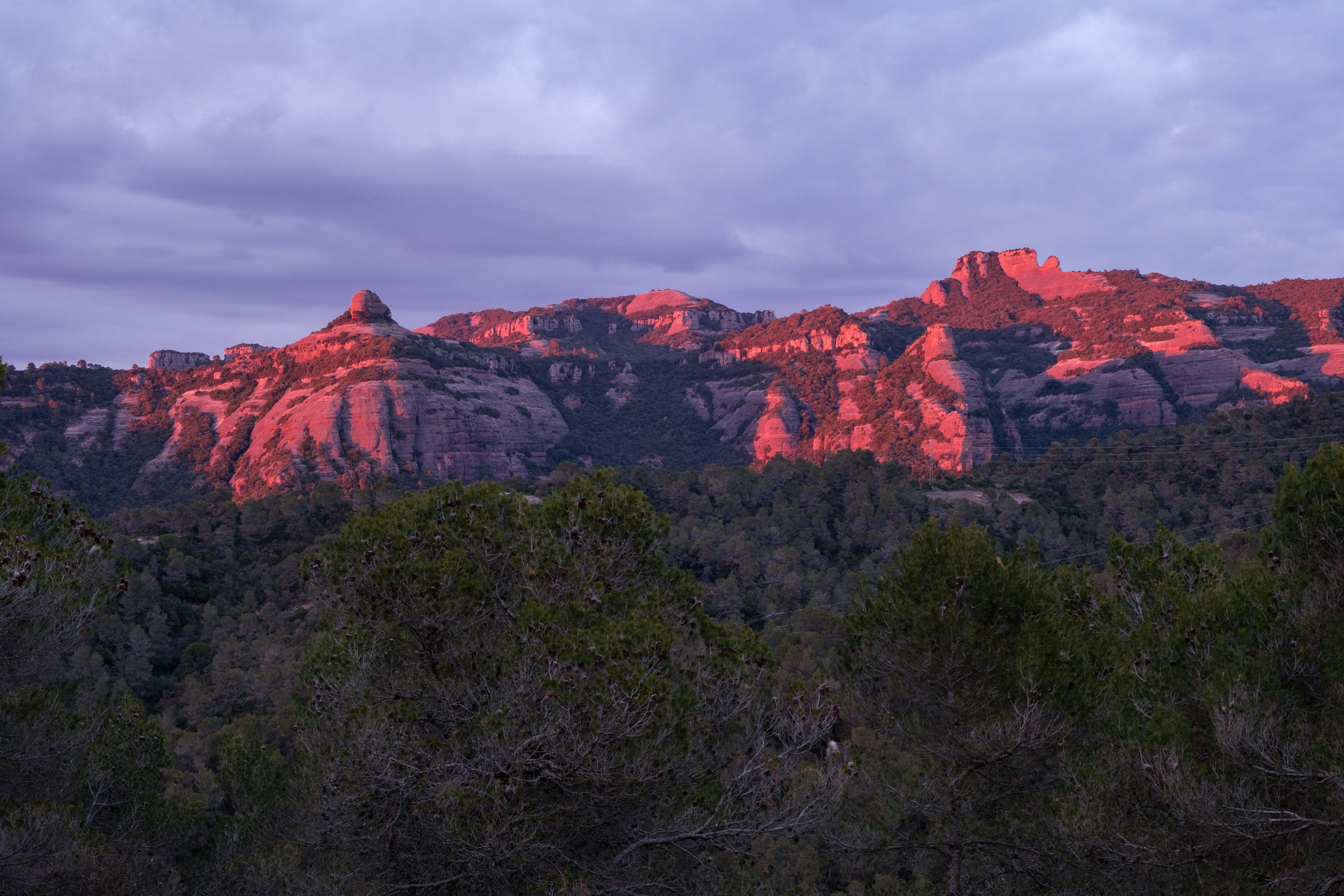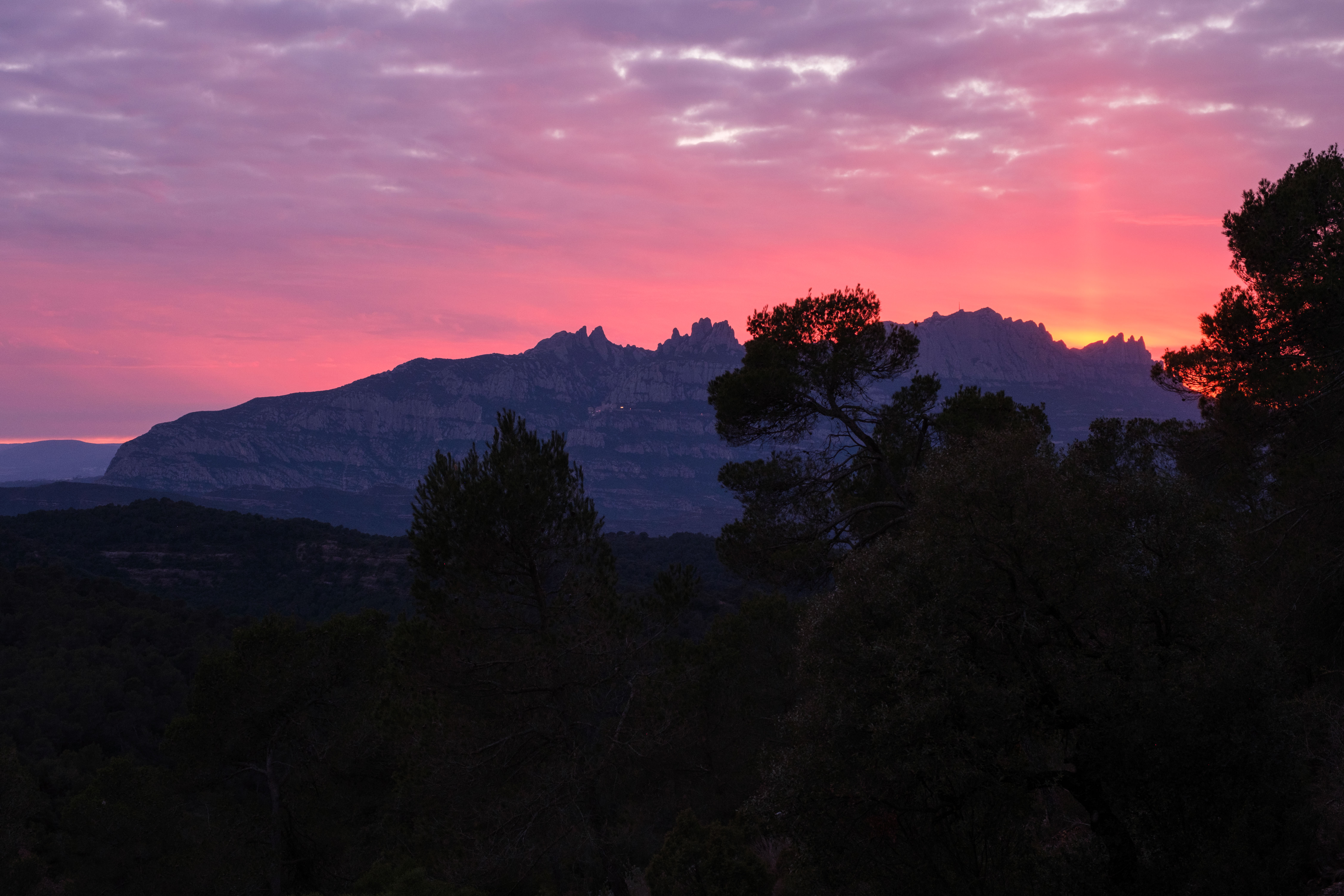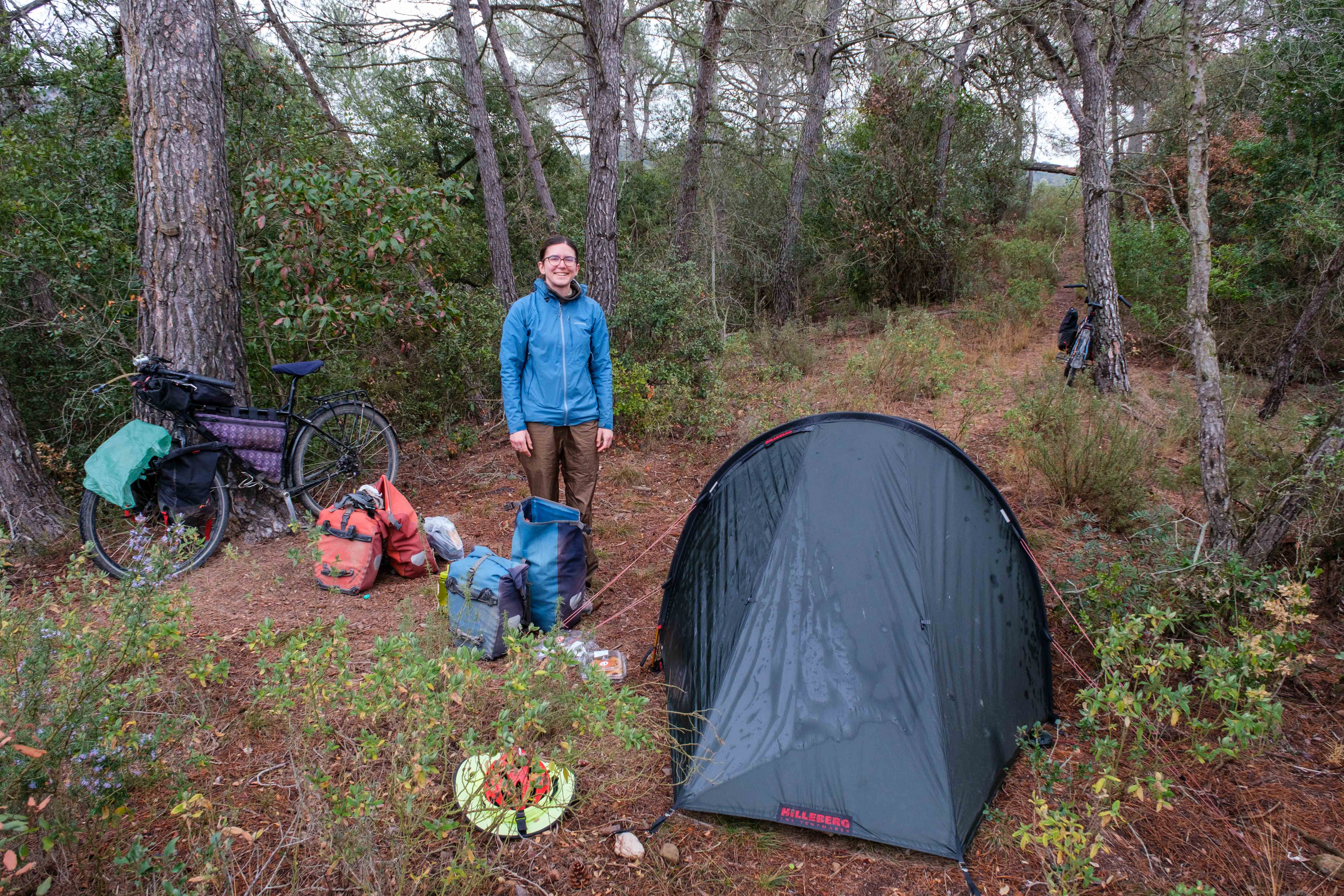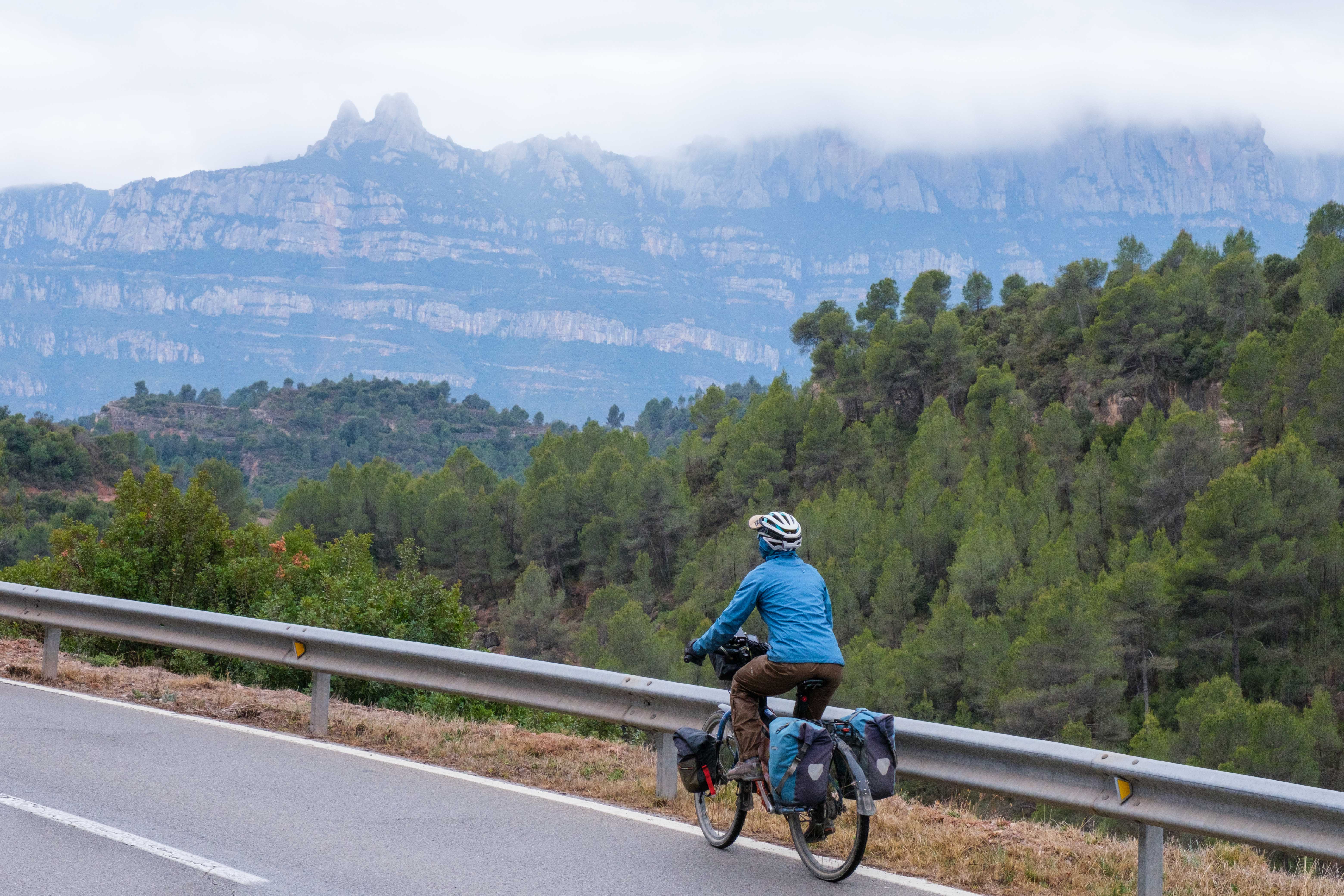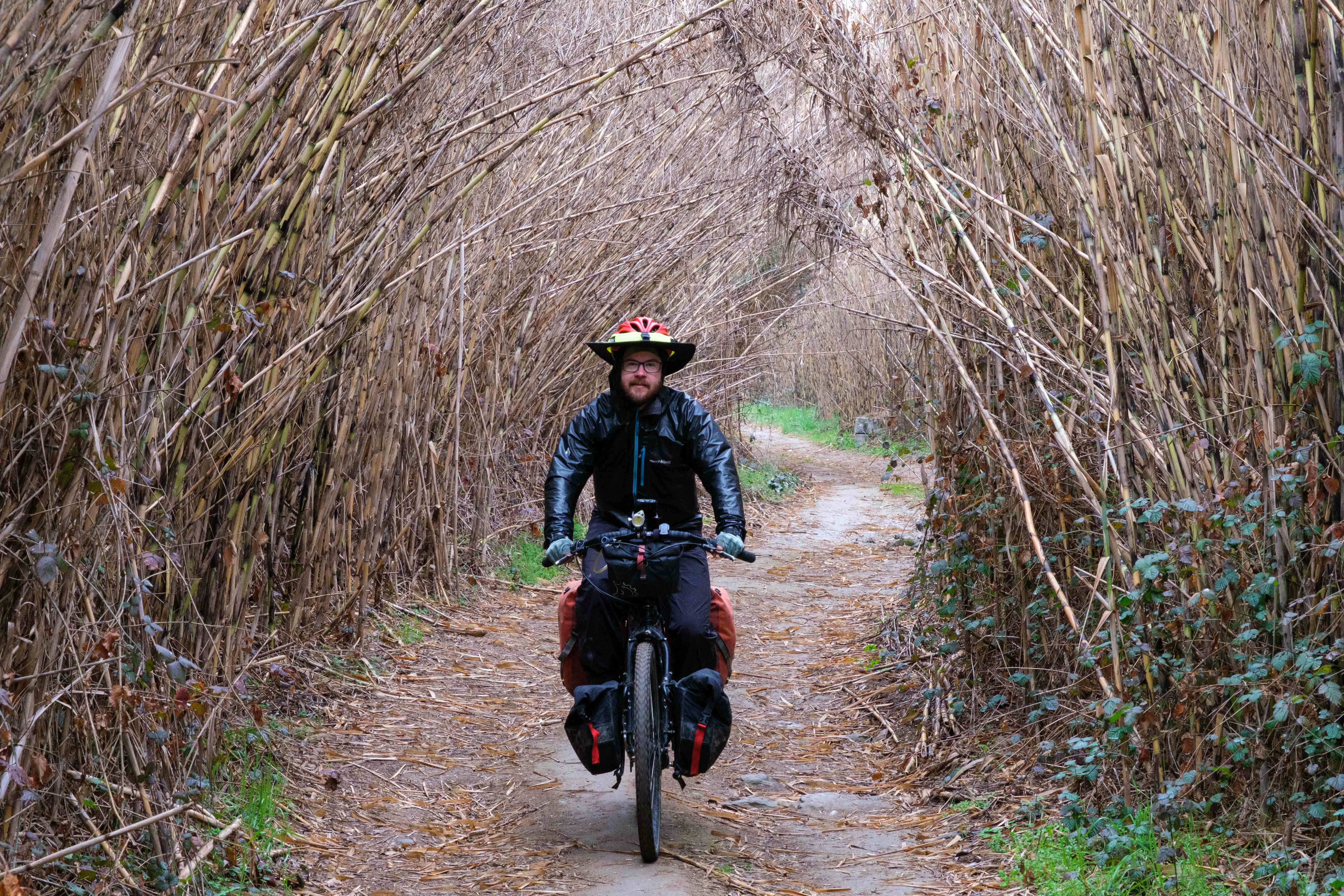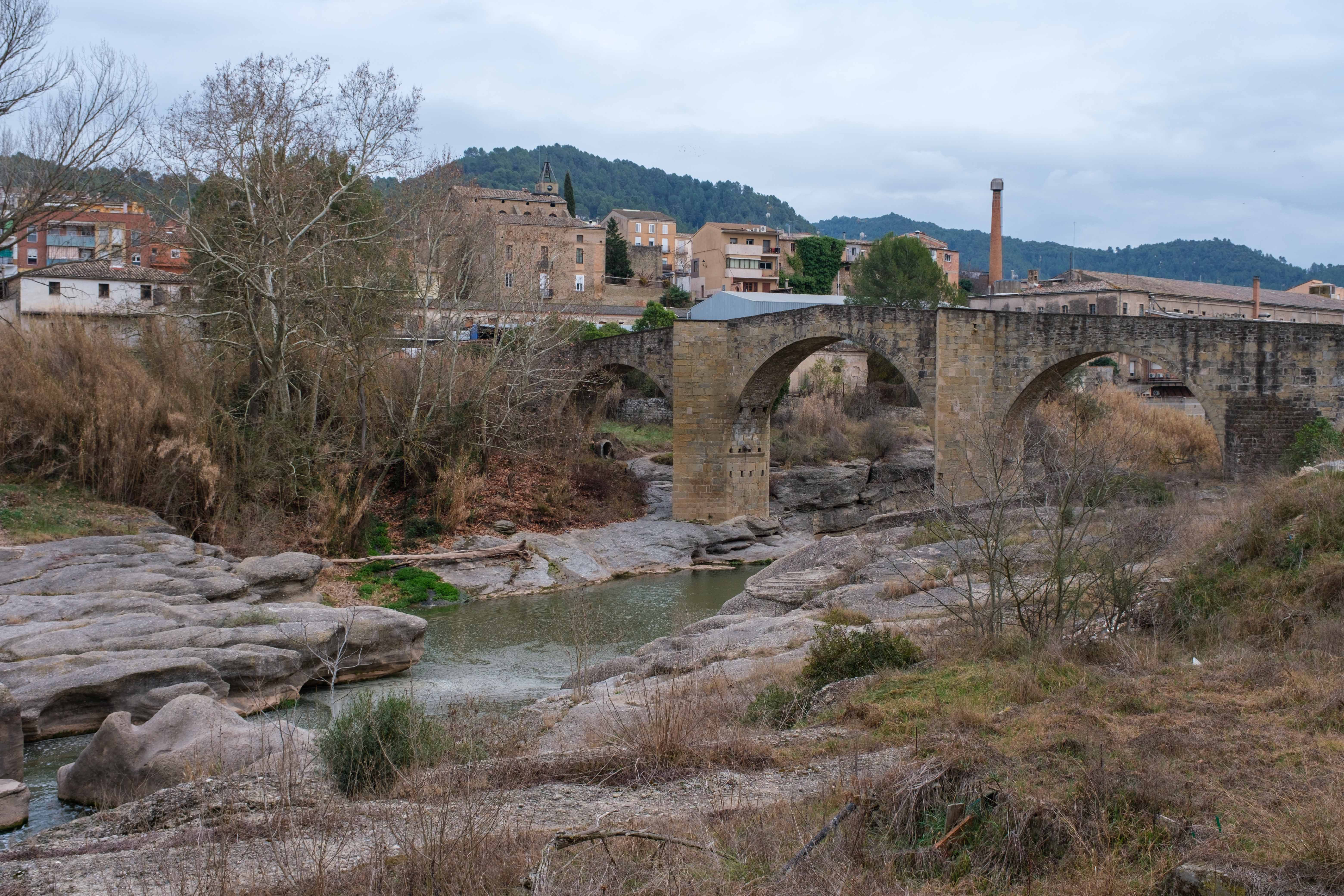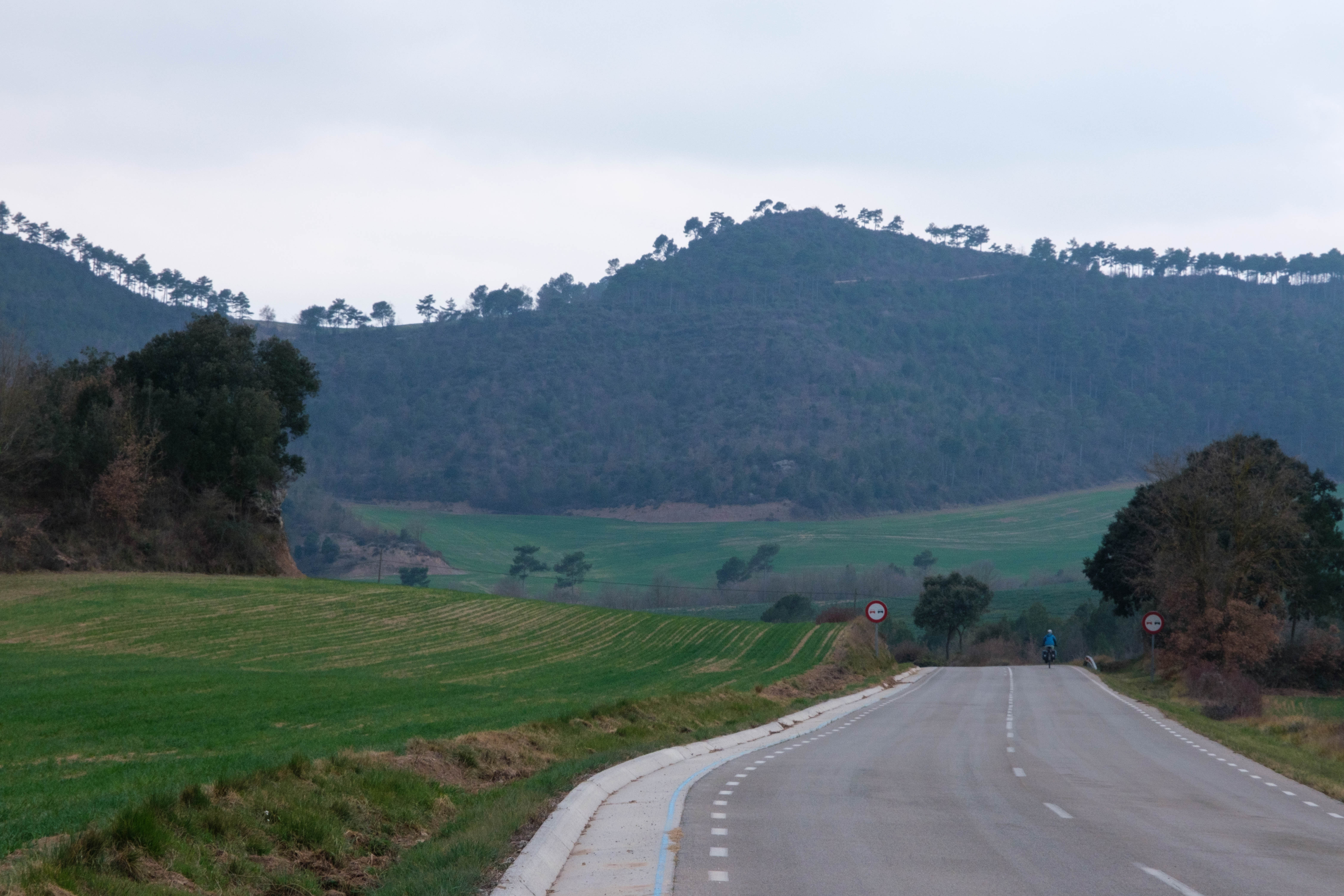 InterCatalunya Bicycle Route
In Cervera, we joined the InterCatalunya Bike Route (iCAT), which we would ride to Lleida. The route is primarily on gravel roads that were all graded and in good condition. The riding was very nice and low traffic, and we enjoyed seeing all the medieval towns along the route. While the low traffic gravel was great, riding through endless farmland did get monotonous at times.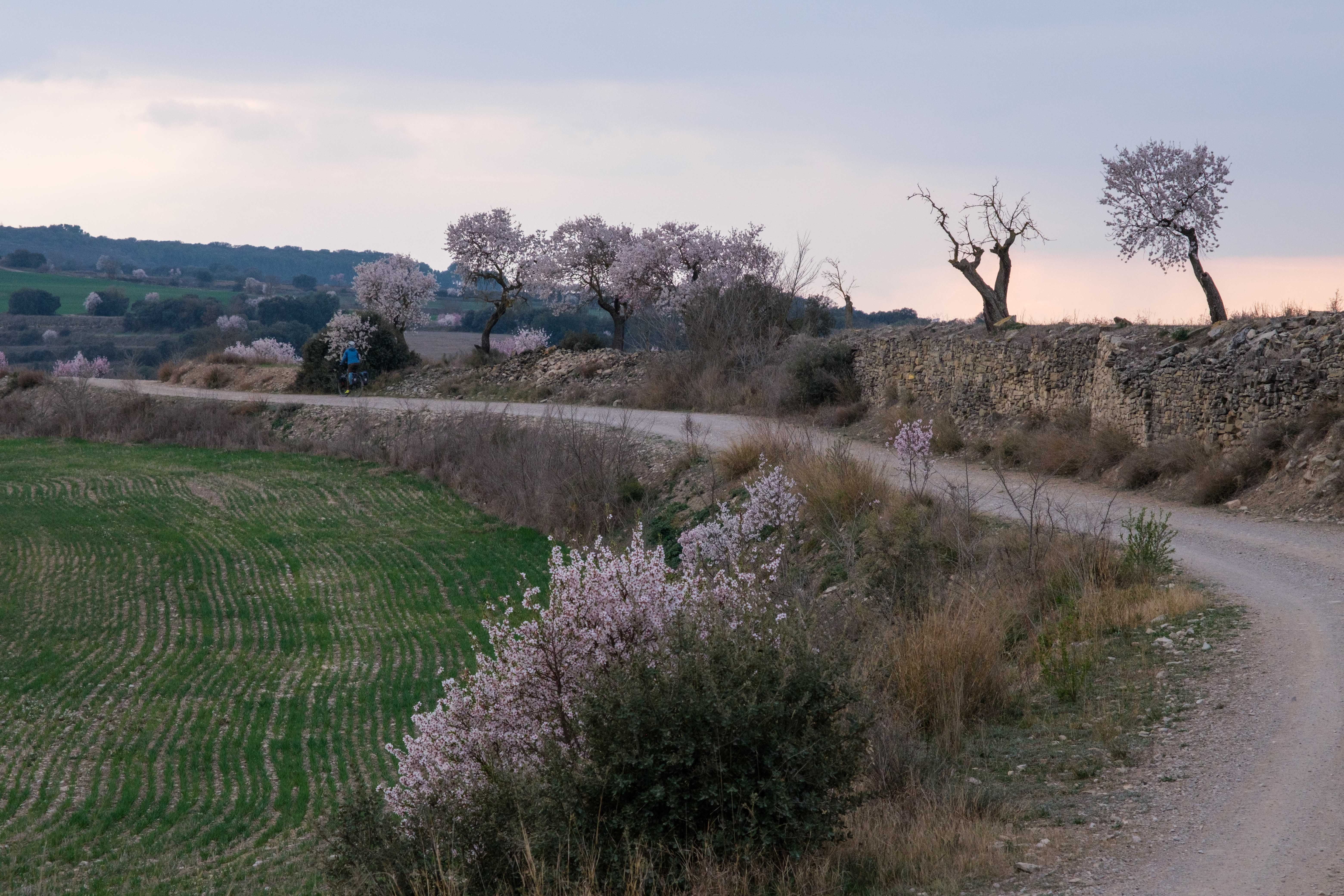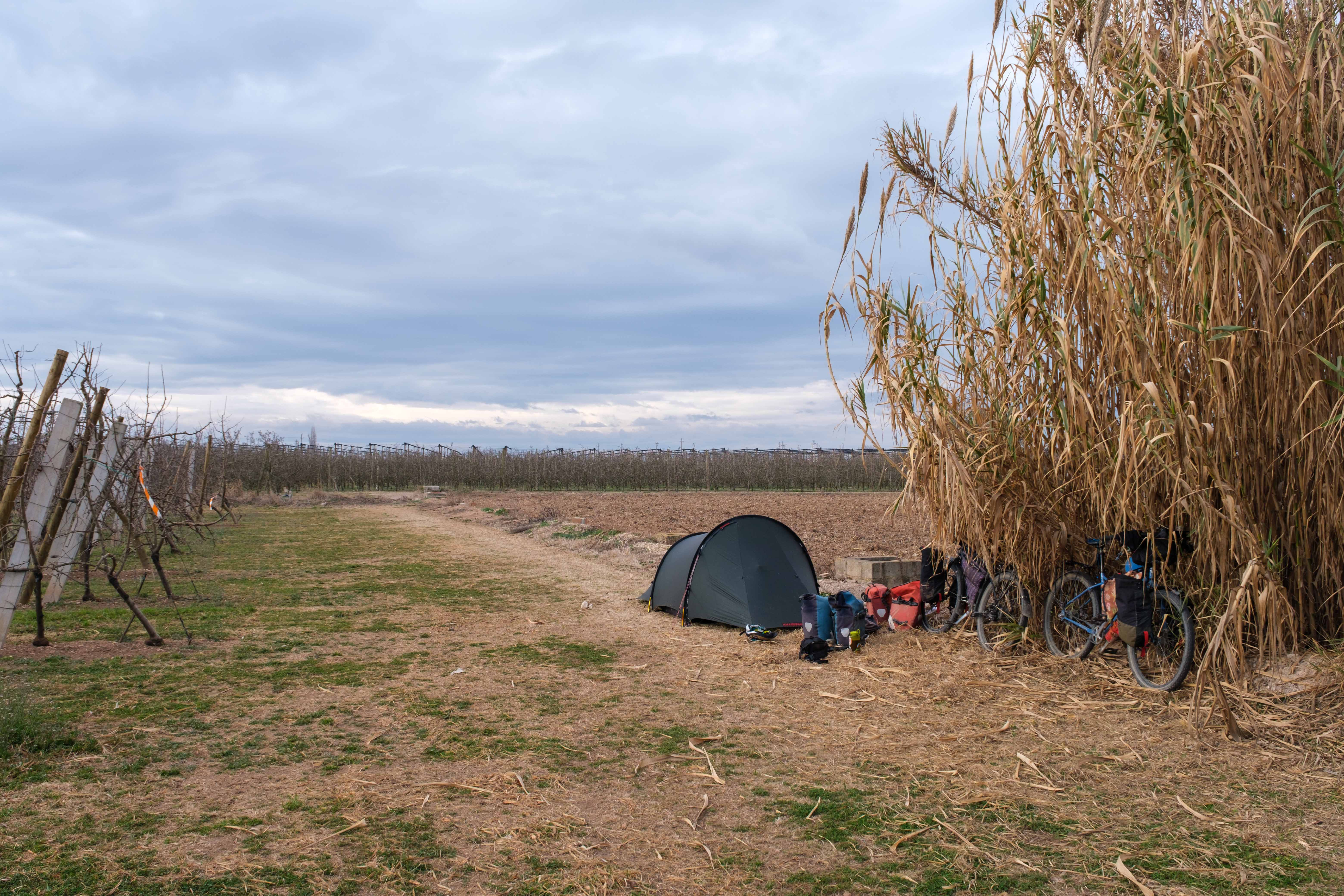 The biggest downside of the iCAT was the density of pig farms throughout the valley. We weren't sure if the smell was worse in the winter due to an inversion effect or something, but it was pretty unbearable. The smell would get into our mouths and we couldn't seem to get away from it. Wild camping was also difficult in these long stretches of farmland, and the smell of pig farms didn't do much for our appetites at dinnertime.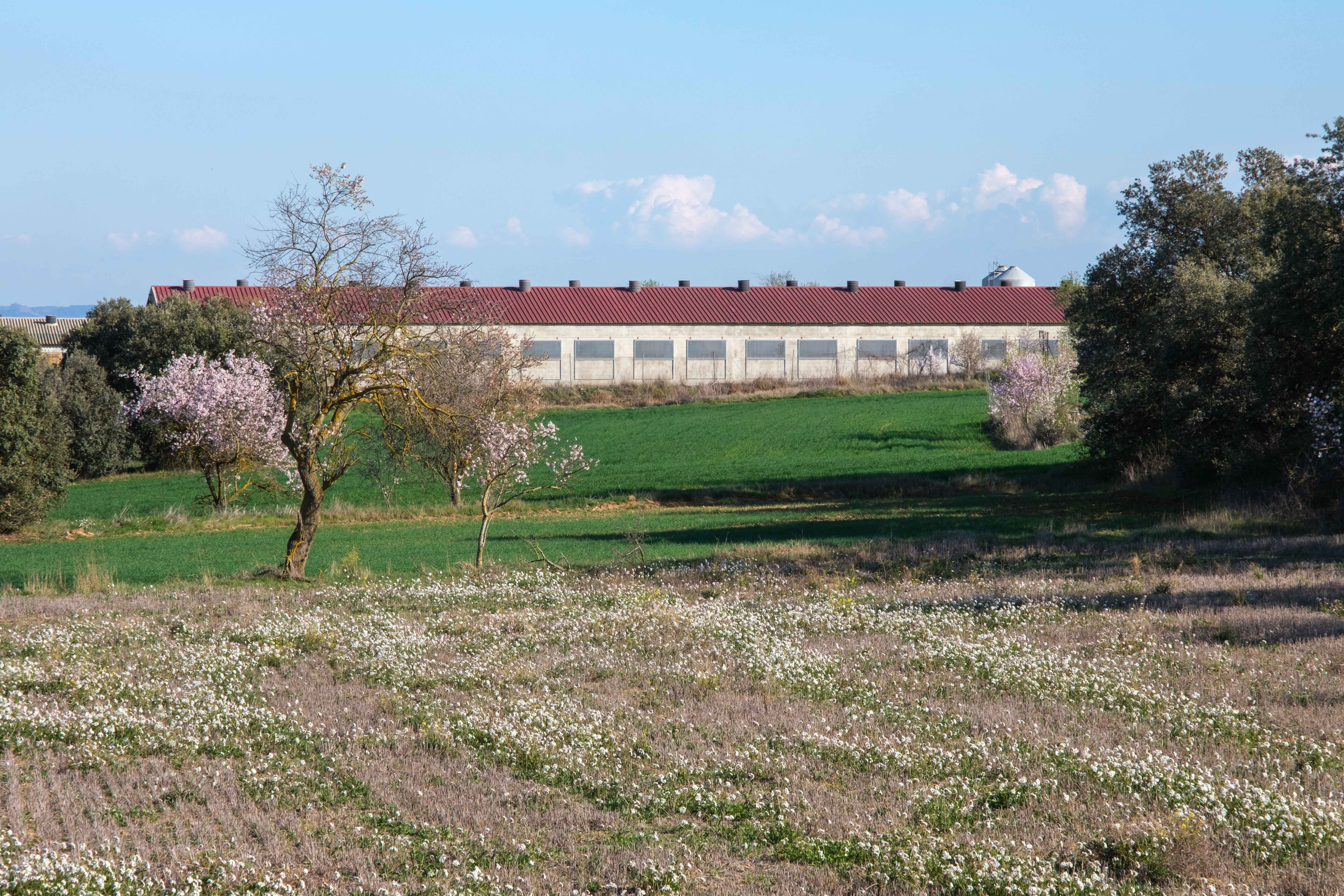 Lleida to Huesca
After leaving Lleida, we were relieved to start getting into the hills and away from all of the pig farms. It was kind of unbelievable how constant and overwhelming the smell was.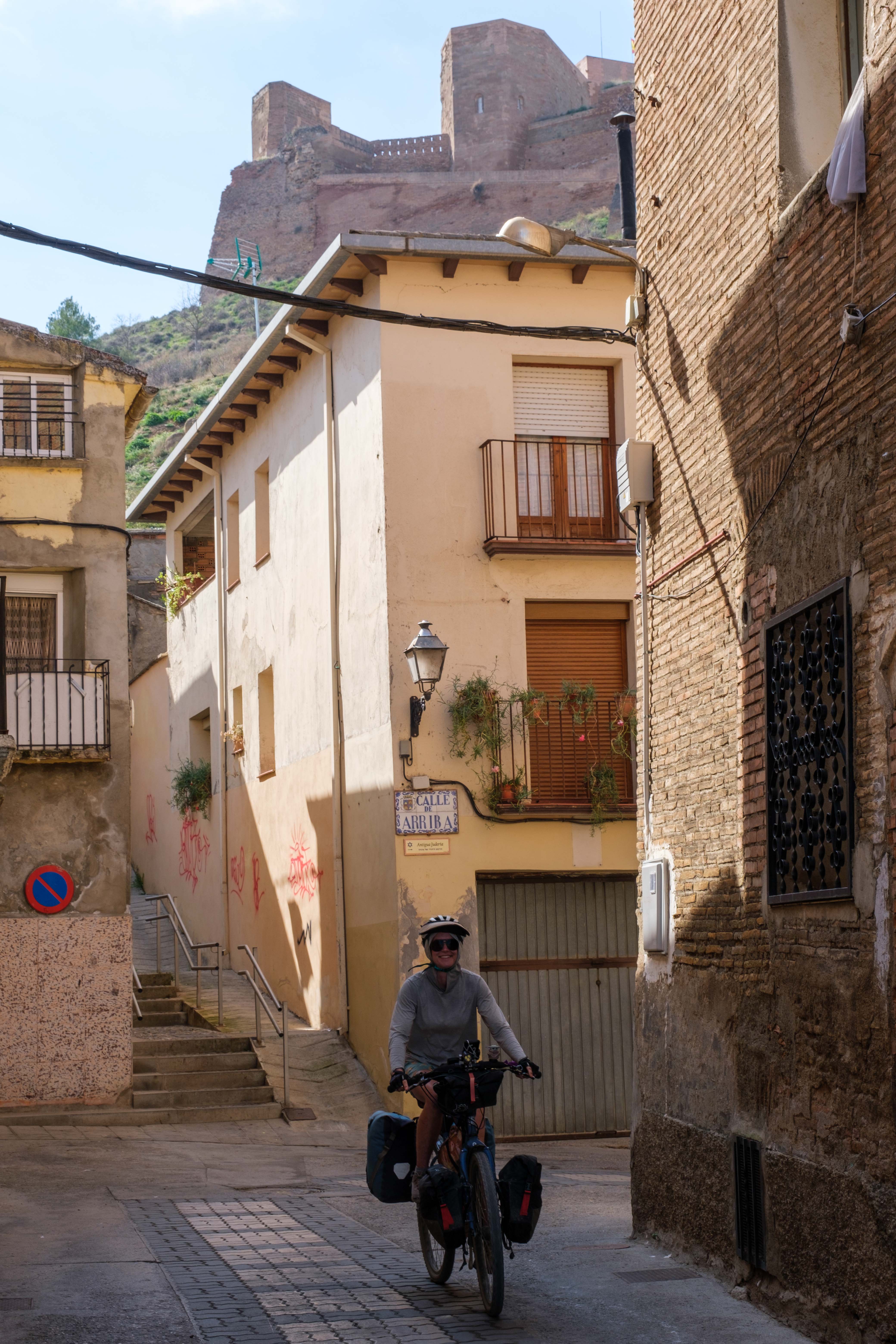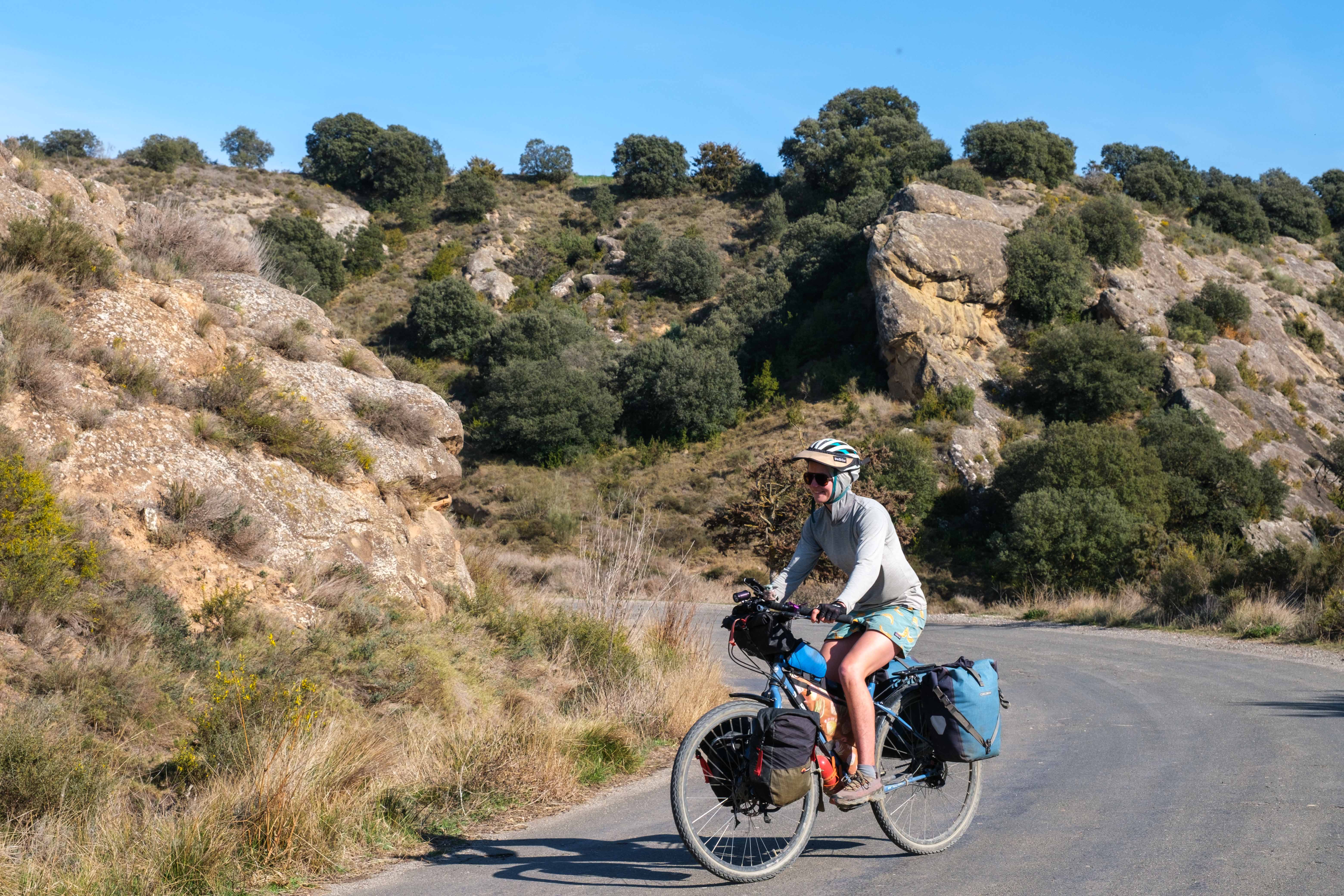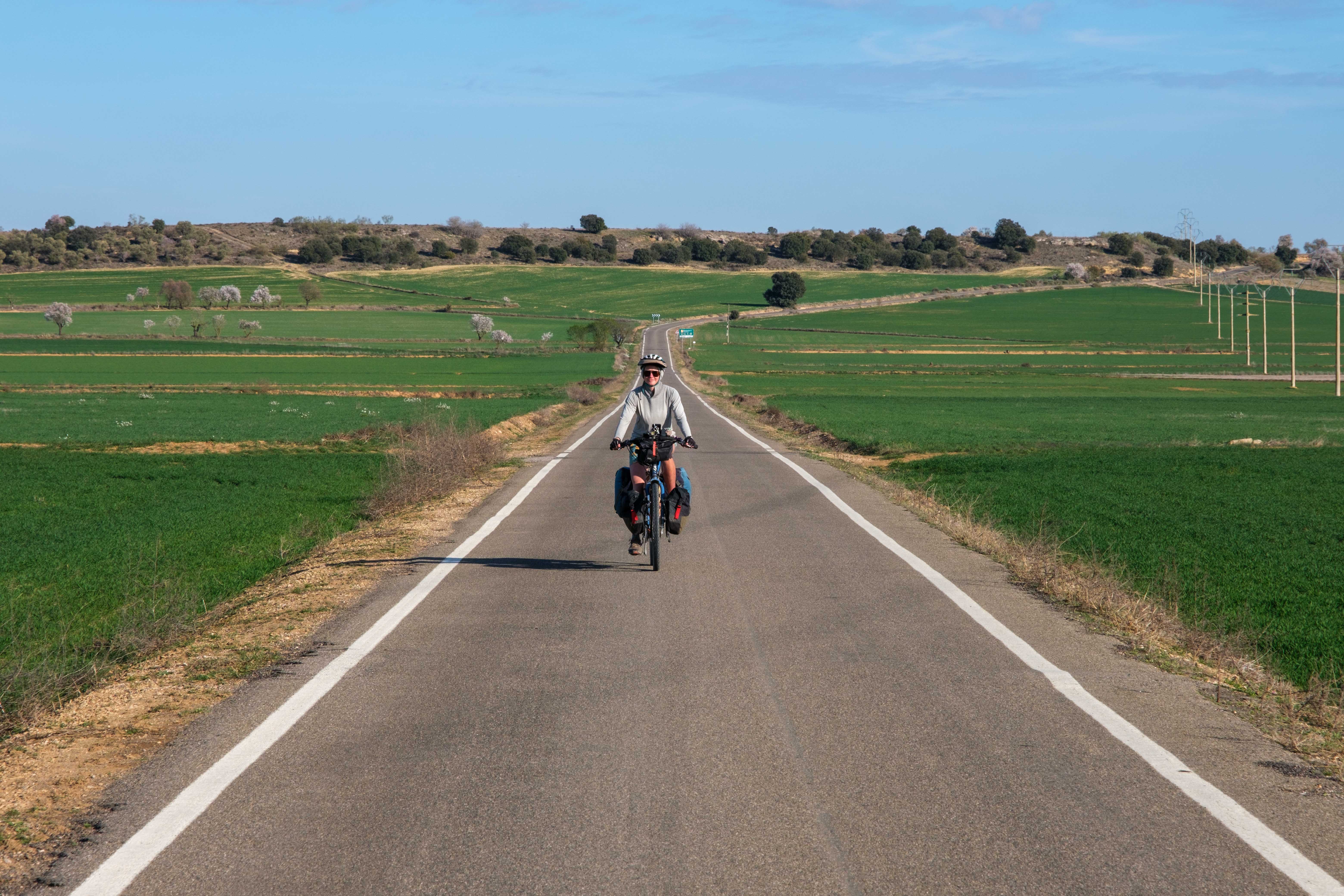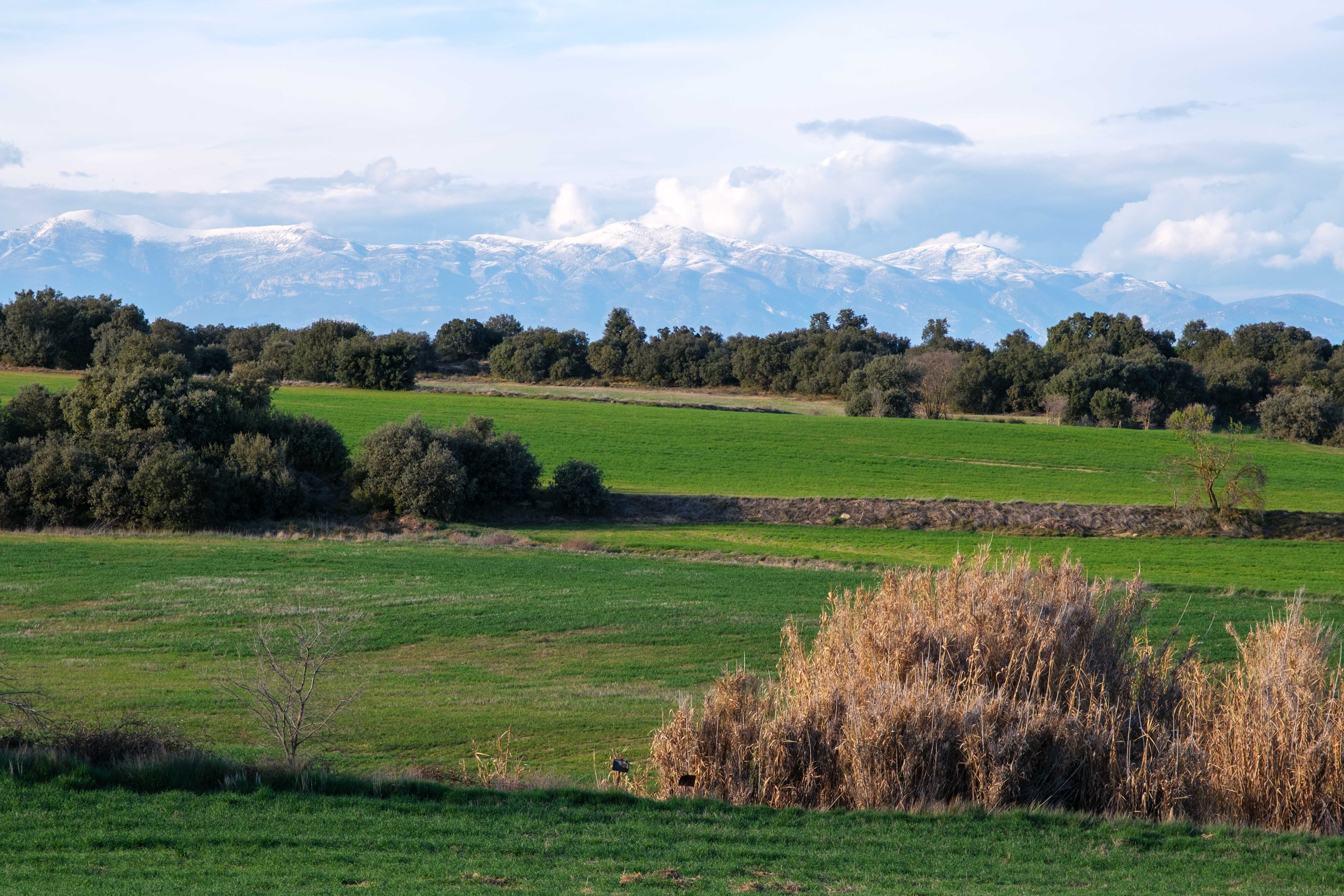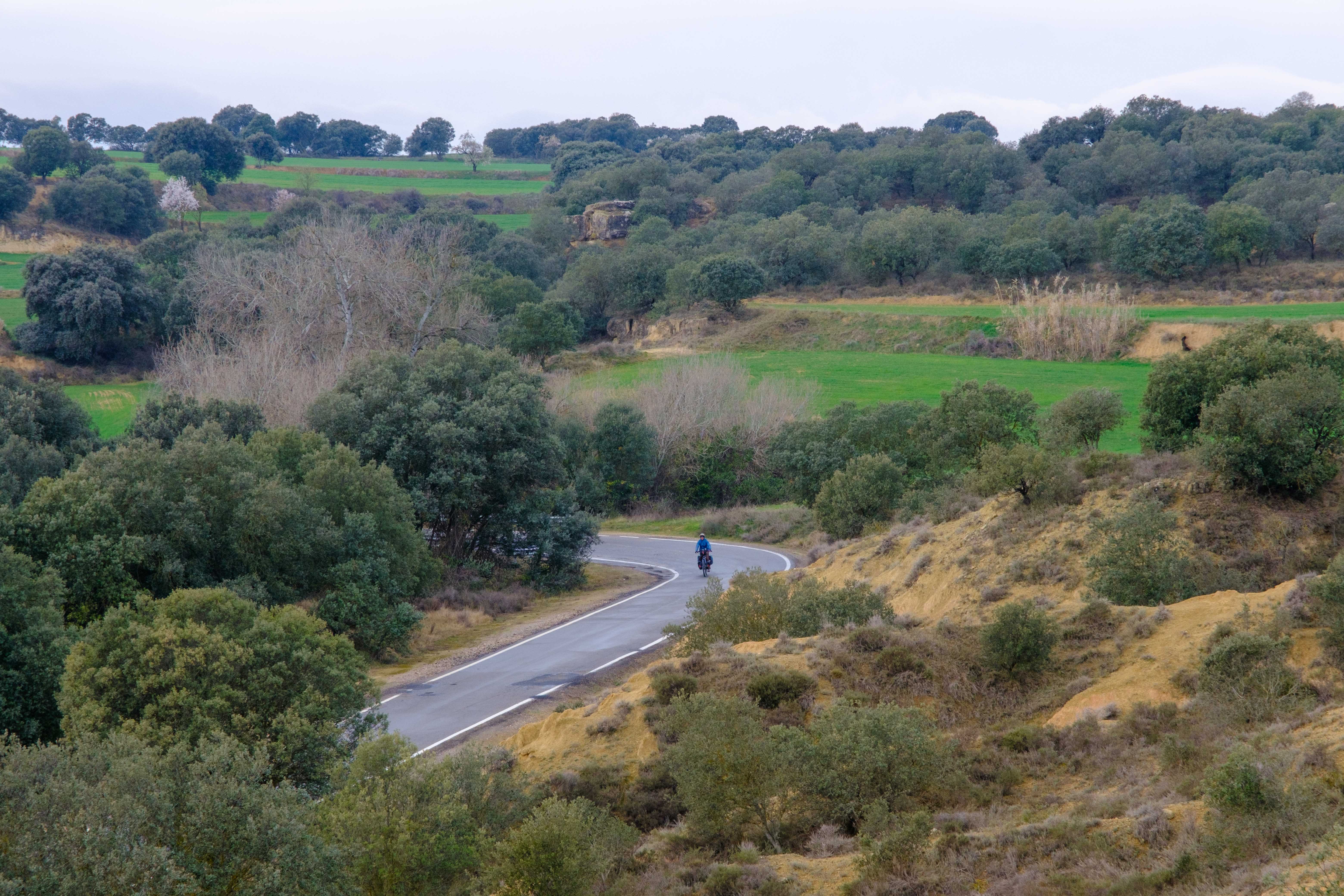 Huesca to Pamplona
Huesca was a larger city with a beautiful cathedral and old town area that we rode around for awhile. Unfortunately, you have to pay to go inside many of the cathedrals in Spain, so for the most part we just admired them from the outside. Shortly after leaving Huesca, we started the long climb into the nearby mountains. There were some really neat rock formations along the way and we were excited to be heading for more remote territory.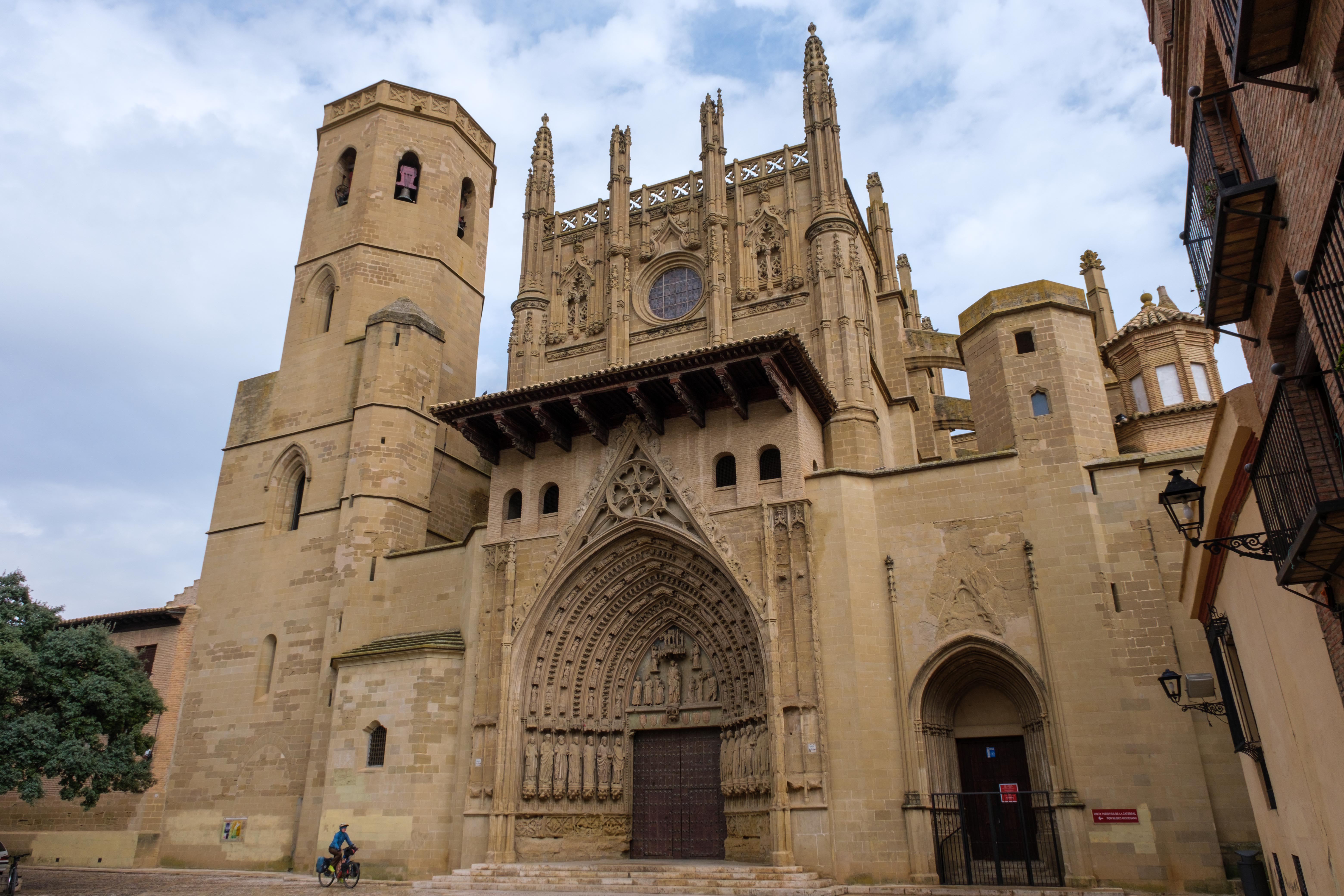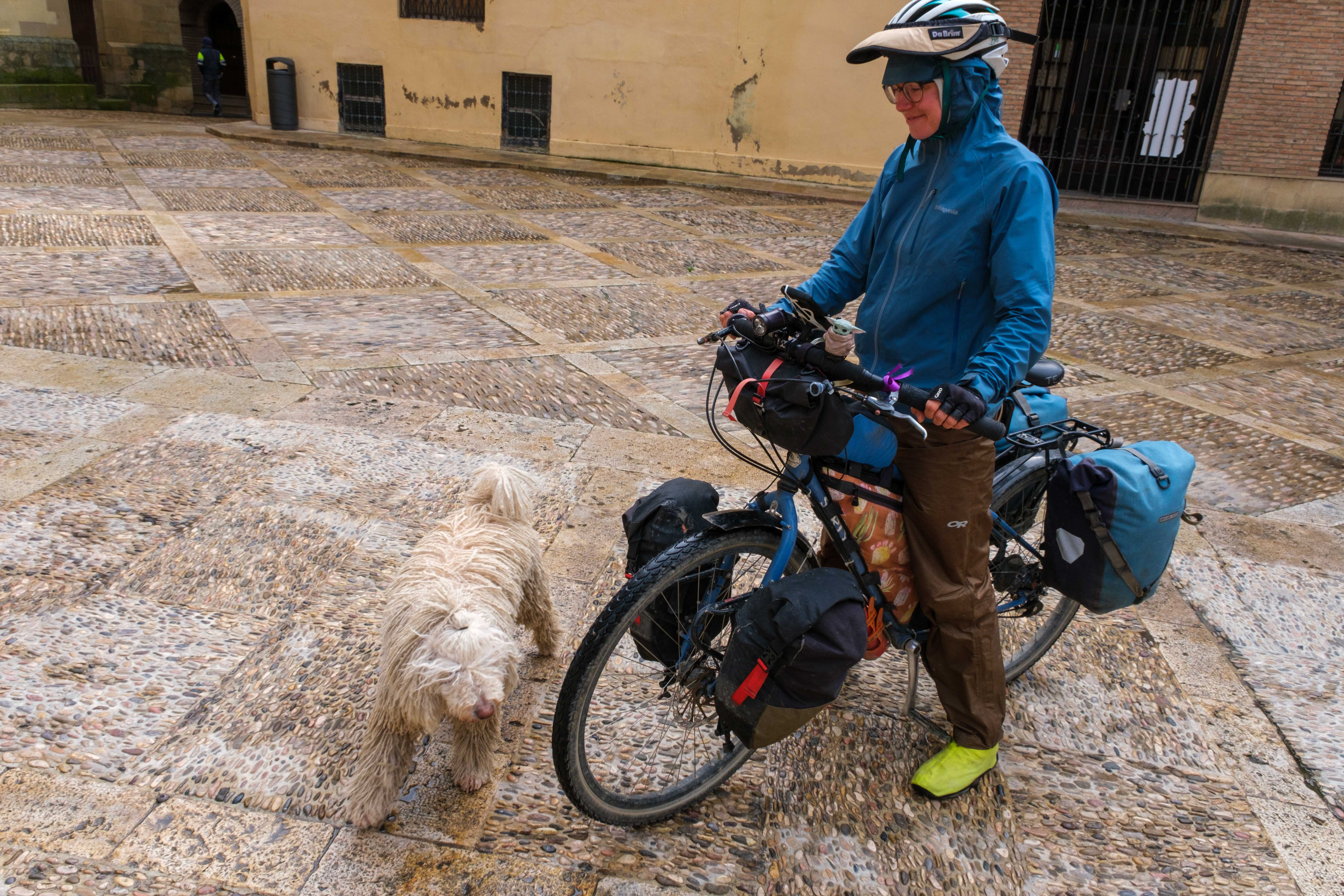 We were initially worried that there would be a lot of traffic on the road we chose, because it was labeled as a larger highway on our GPS app. However, there was a new highway right next to it, and the road we were riding actually had signs that said "service vehicles only." We saw a bunch of road cyclists riding it so figured it was OK, and it turned out to effectively be a bike path through a beautiful gorge.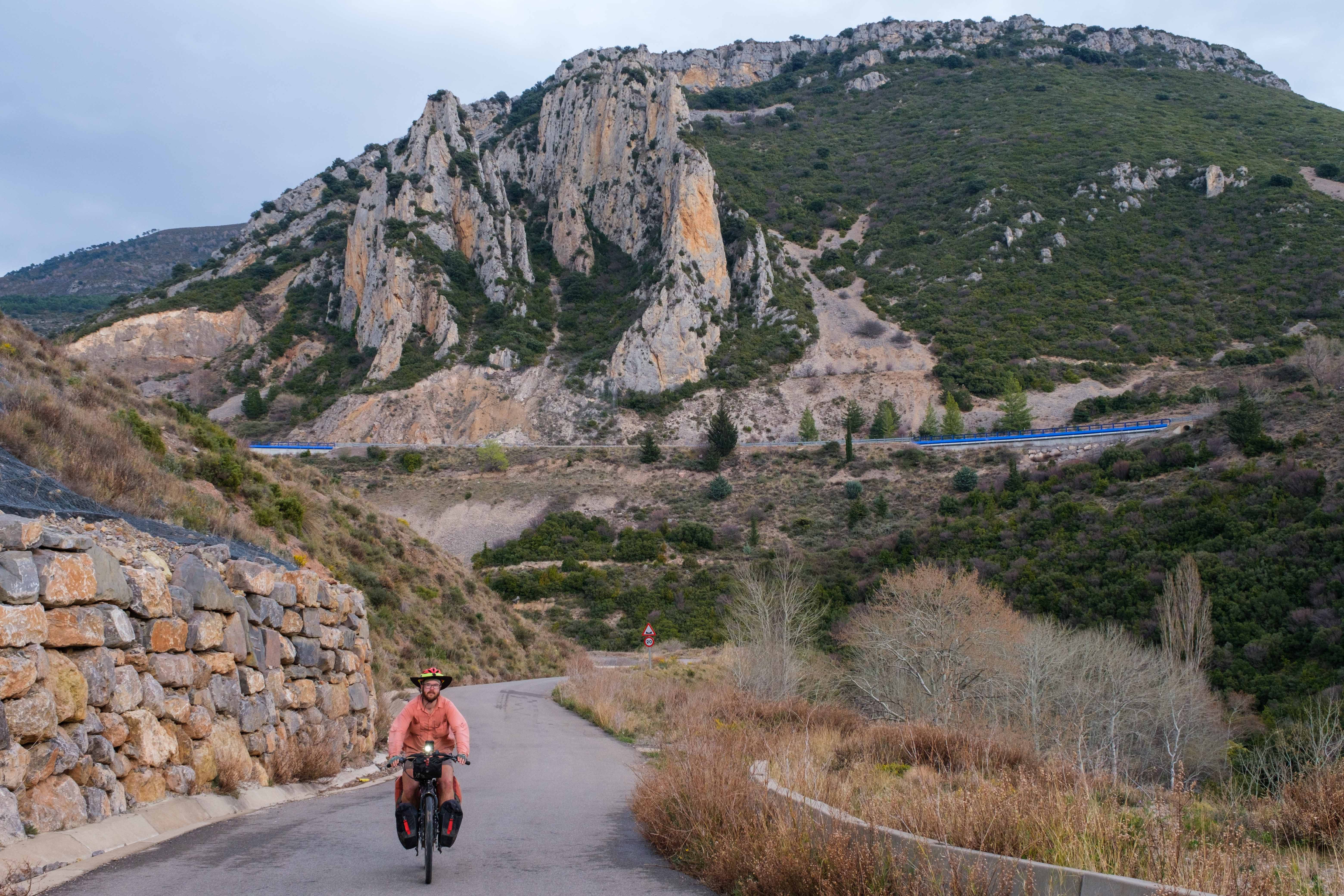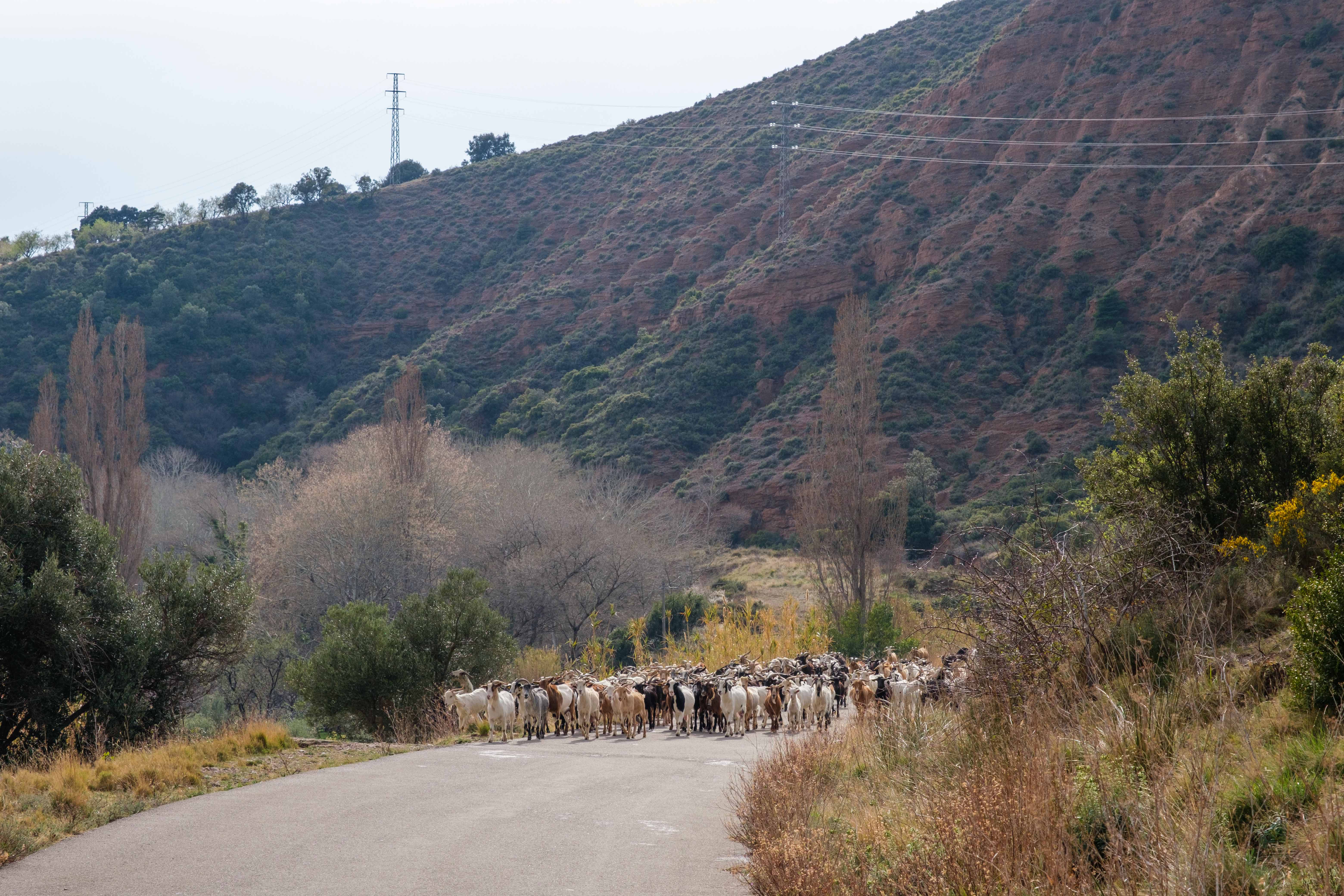 After riding the gorge, we turned onto a byway through a wonderful natural area near Arguis. This section was really incredible, and for the most part we had the whole road to ourselves. We camped at the high point of the section, which we always end up doing despite talk of descending into warmer temperatures, and woke the next morning to chilly rain and fog. It took us a little while to decide on a camp spot because a dead animal smell was permeating the area (we think it was maybe a wild pig).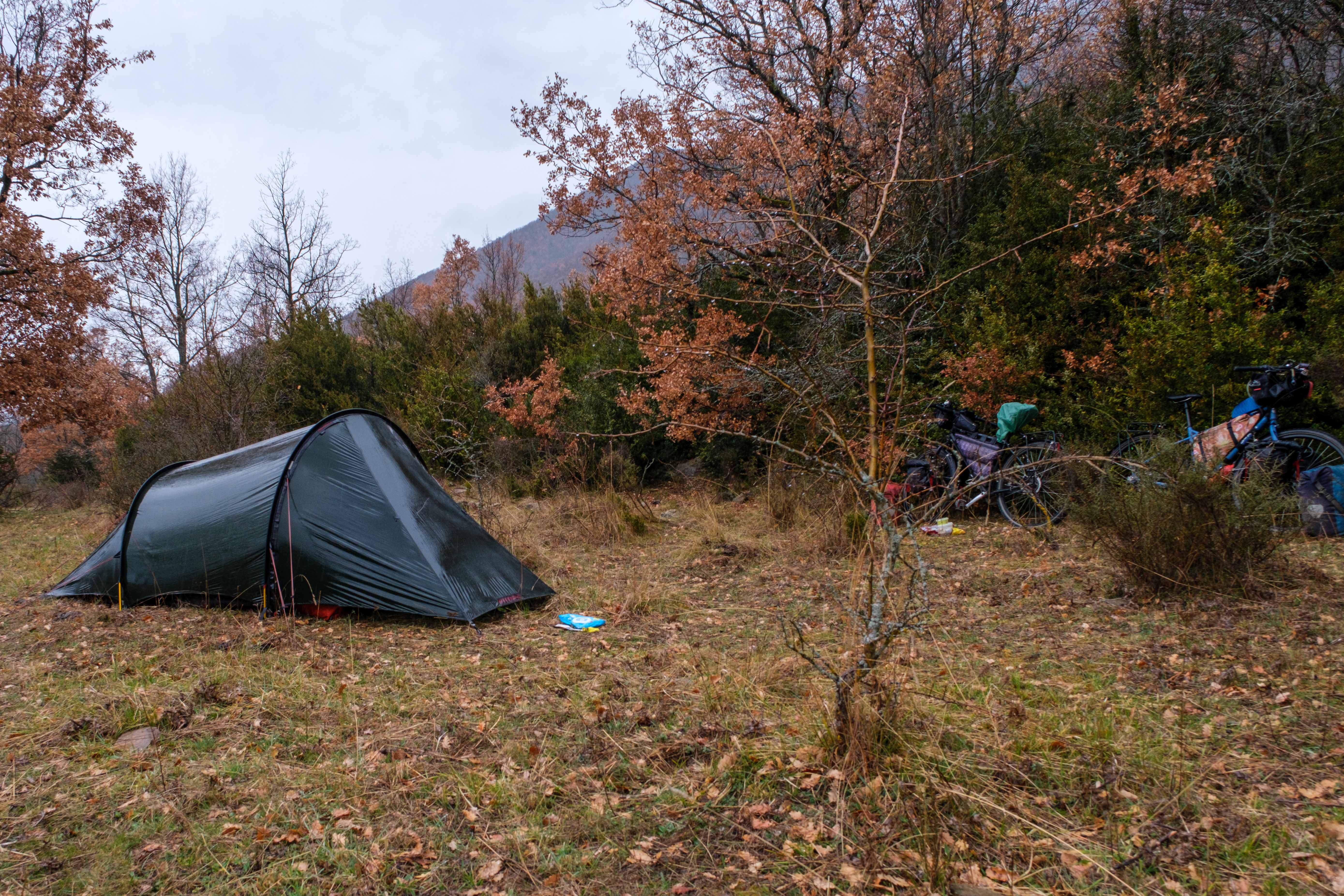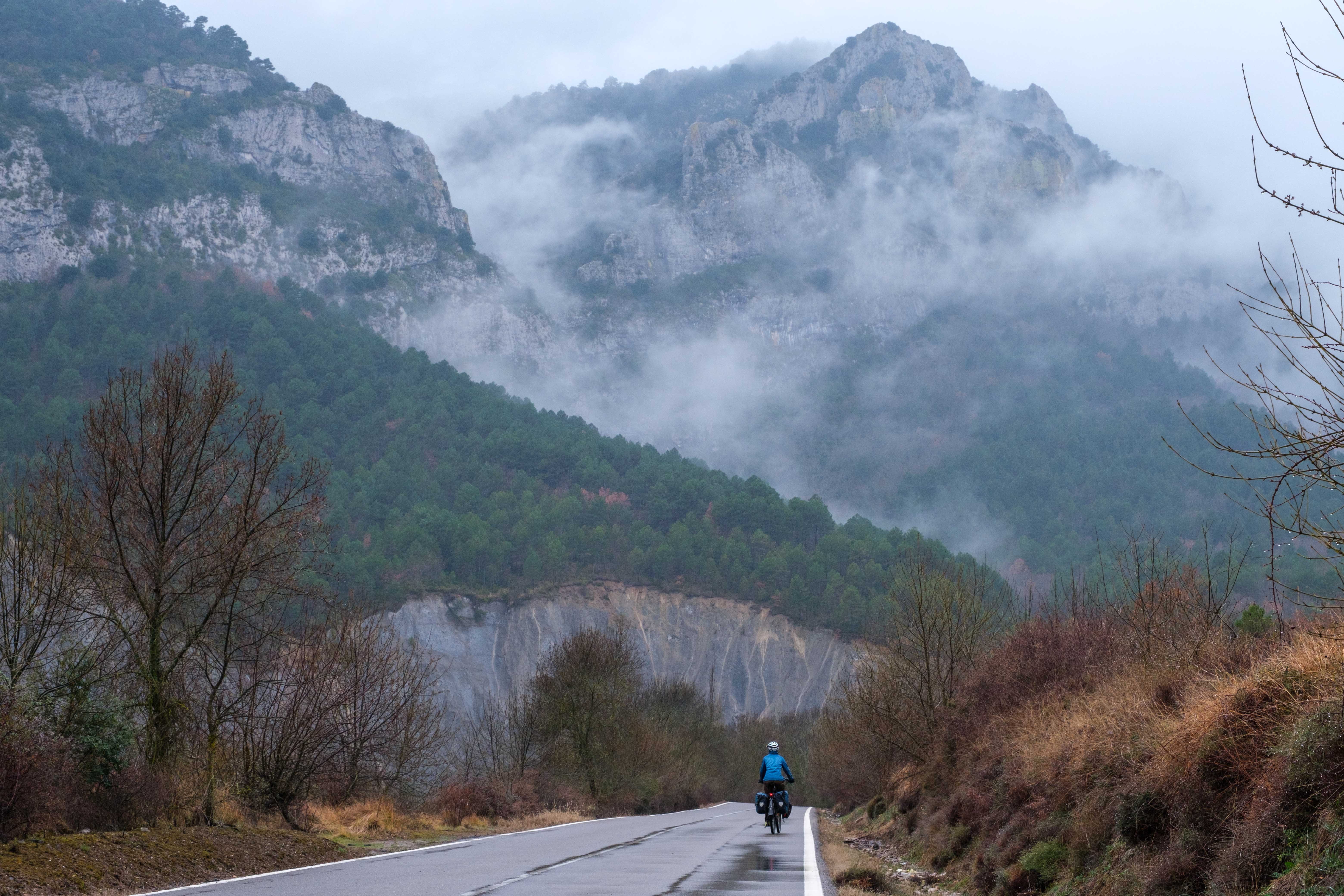 Tiny Villages and Surprise Pilgrimages
Along our route through the mountains, we rode through numerous small medieval villages that didn't seem to have very many inhabitants. We wondered if they were somewhat seasonal or if the younger generation had migrated to larger cities. It was pretty rainy and chilly when we were there, so also totally possible that most people were hanging out inside. Either way, the architecture was really cool to see and the cycling was very calm and enjoyable.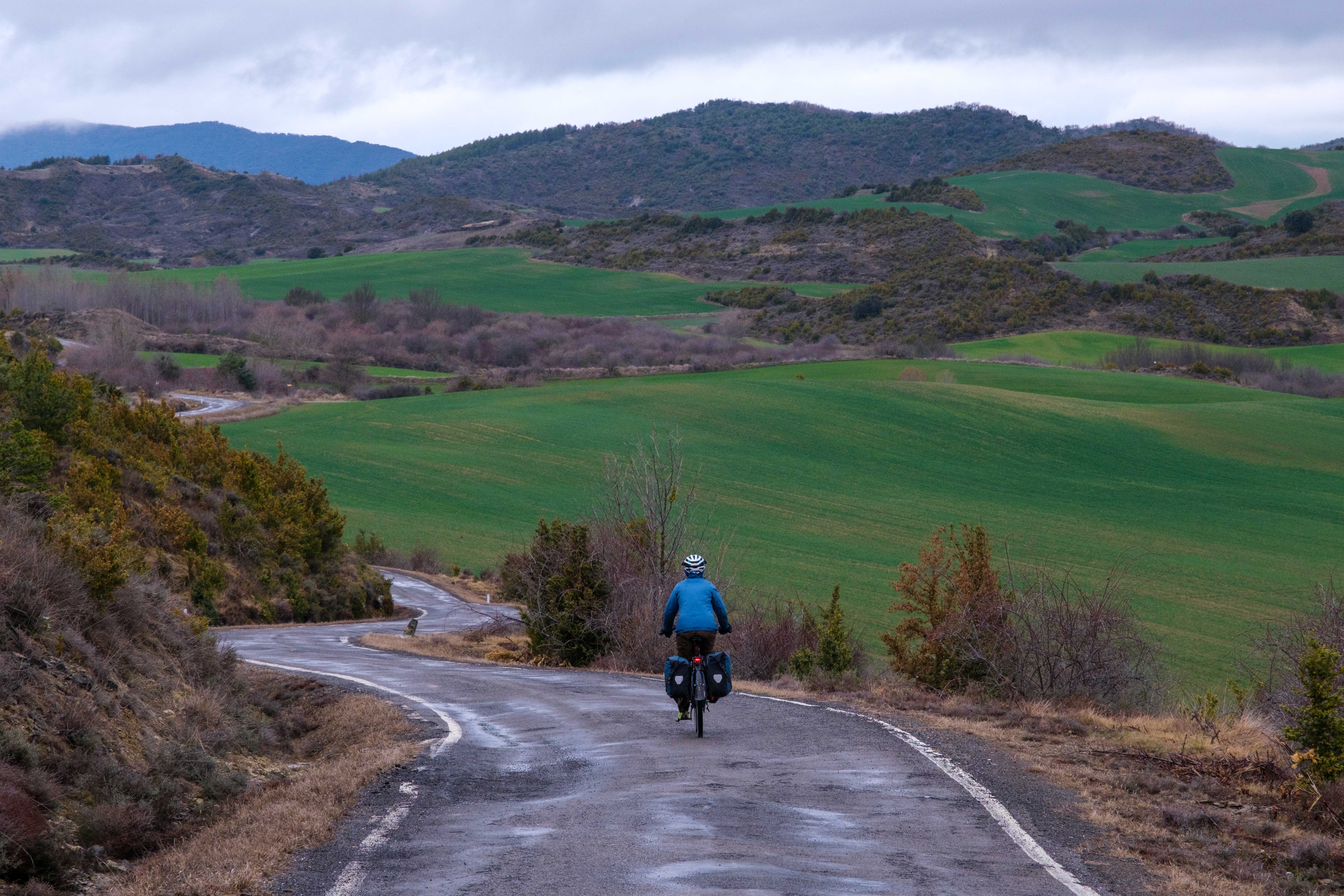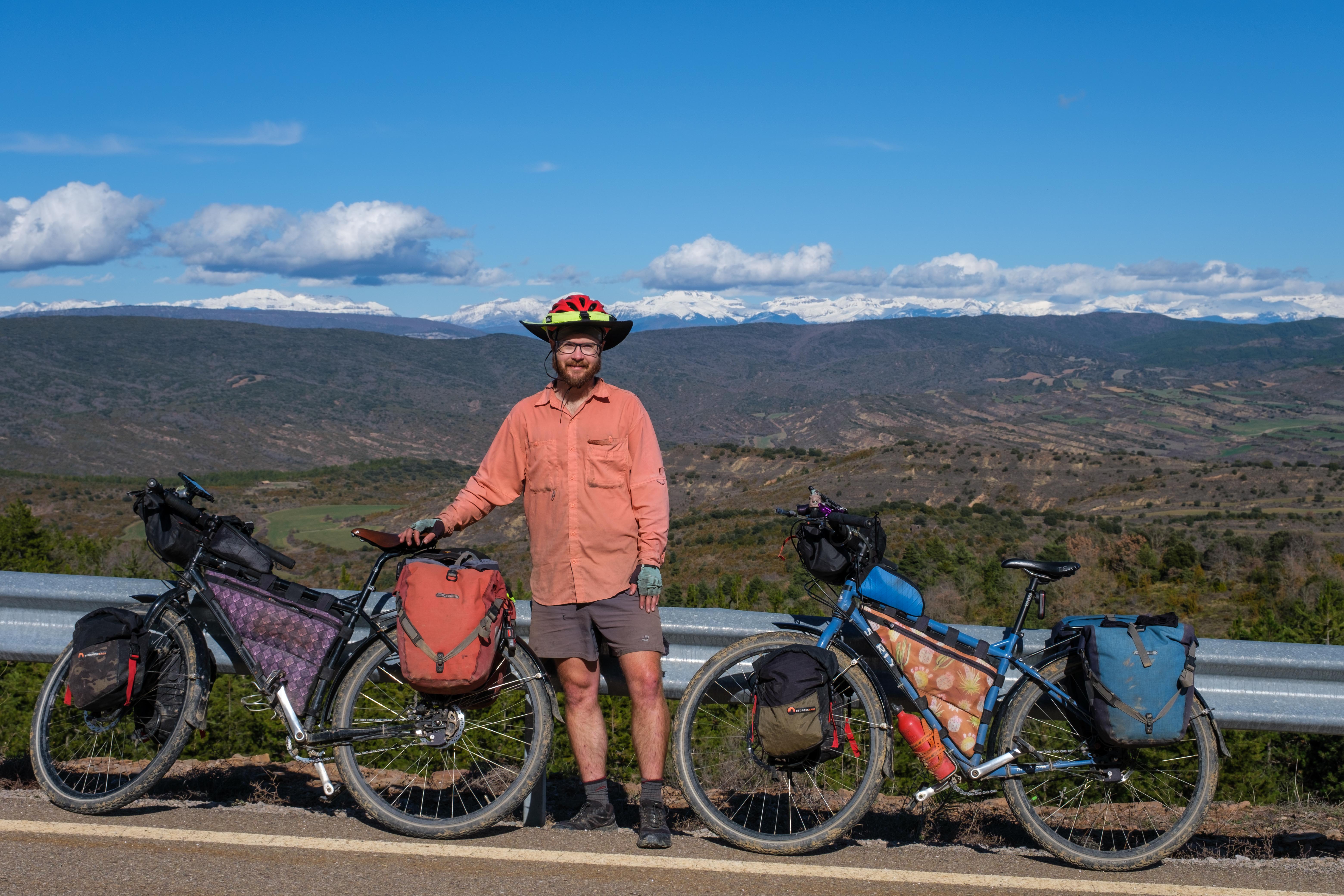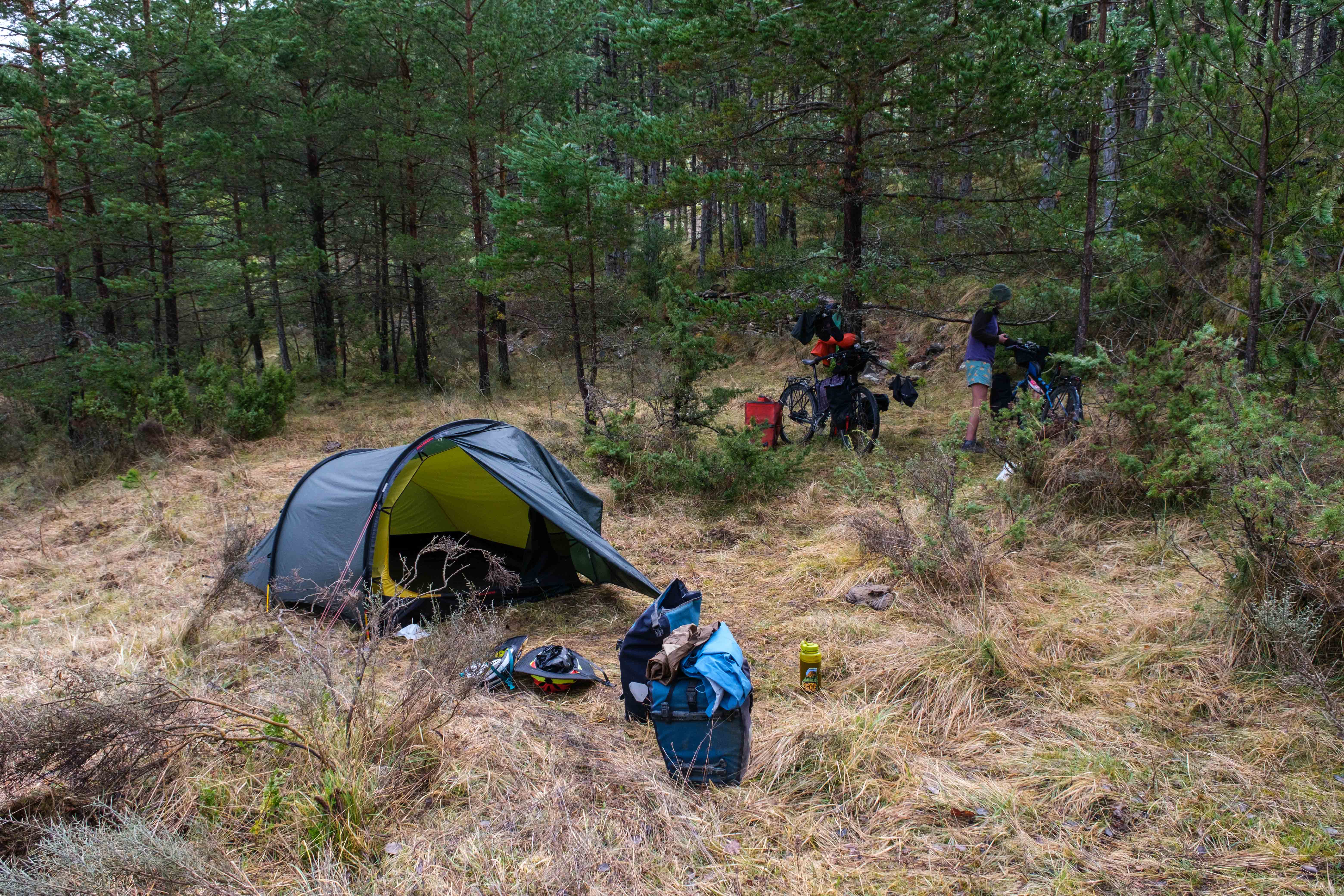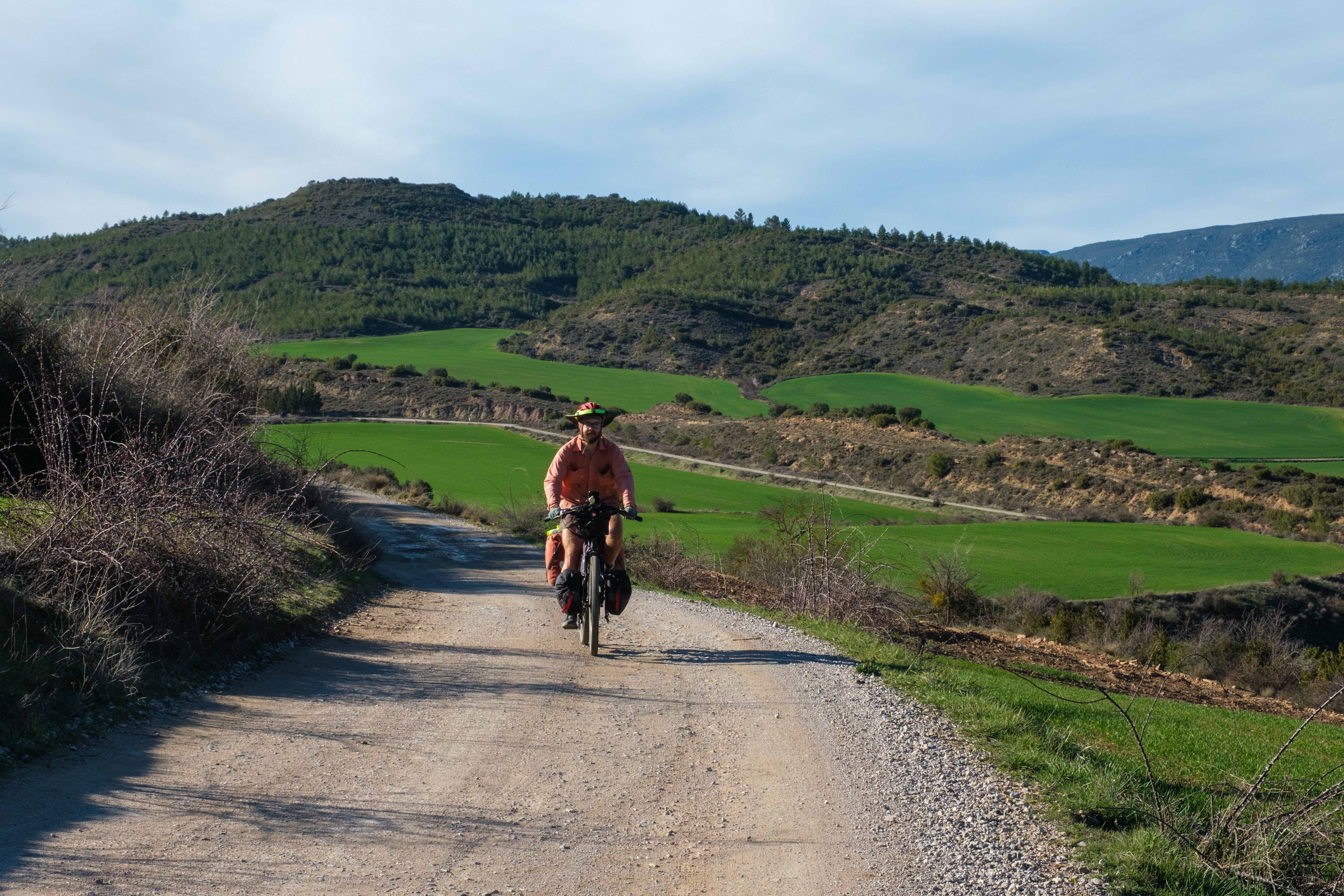 As we approached the town of Javier, we saw that there was a large castle and basilica in the town and decided to make a detour to see them. Little did we know that the annual Javieradas pilgrimage was occurring that weekend, and thousands upon thousands of people were converging on the small town. Lines of cars and buses and flocks of people were heading into Javier, and we were incredibly confused and disoriented after seeing so few people for days!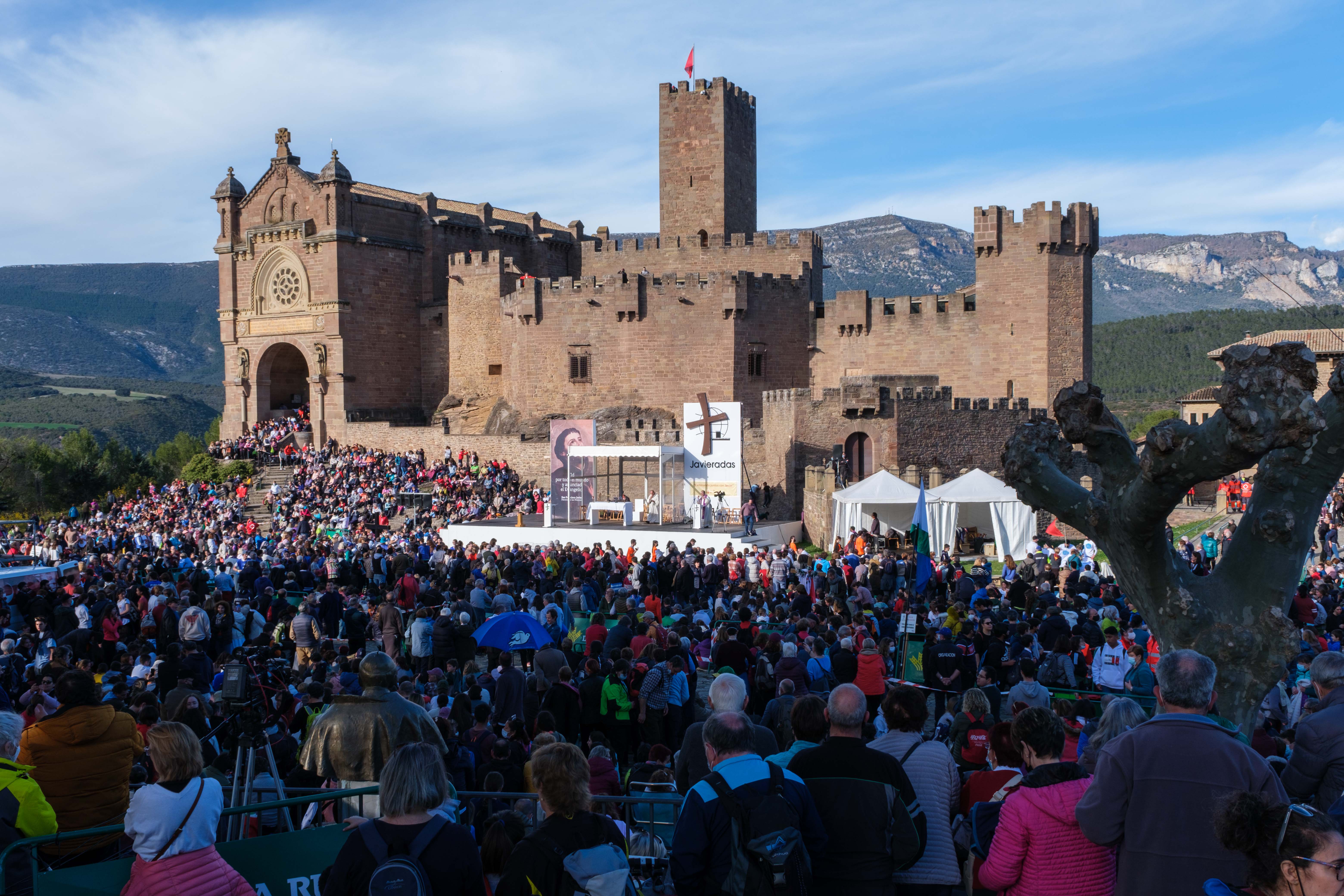 Pamplona
We arrived in Pamplona the following day and spent a couple nights wandering around the city. Pamplona is a beautiful city and we really enjoyed walking around the old town and its many plazas. We tried our first "menú del día" for lunch, which consisted of three courses and a beverage. Being on a budget, we eat out somewhat sparingly, but try to go to at least one traditional restaurant in each country we visit.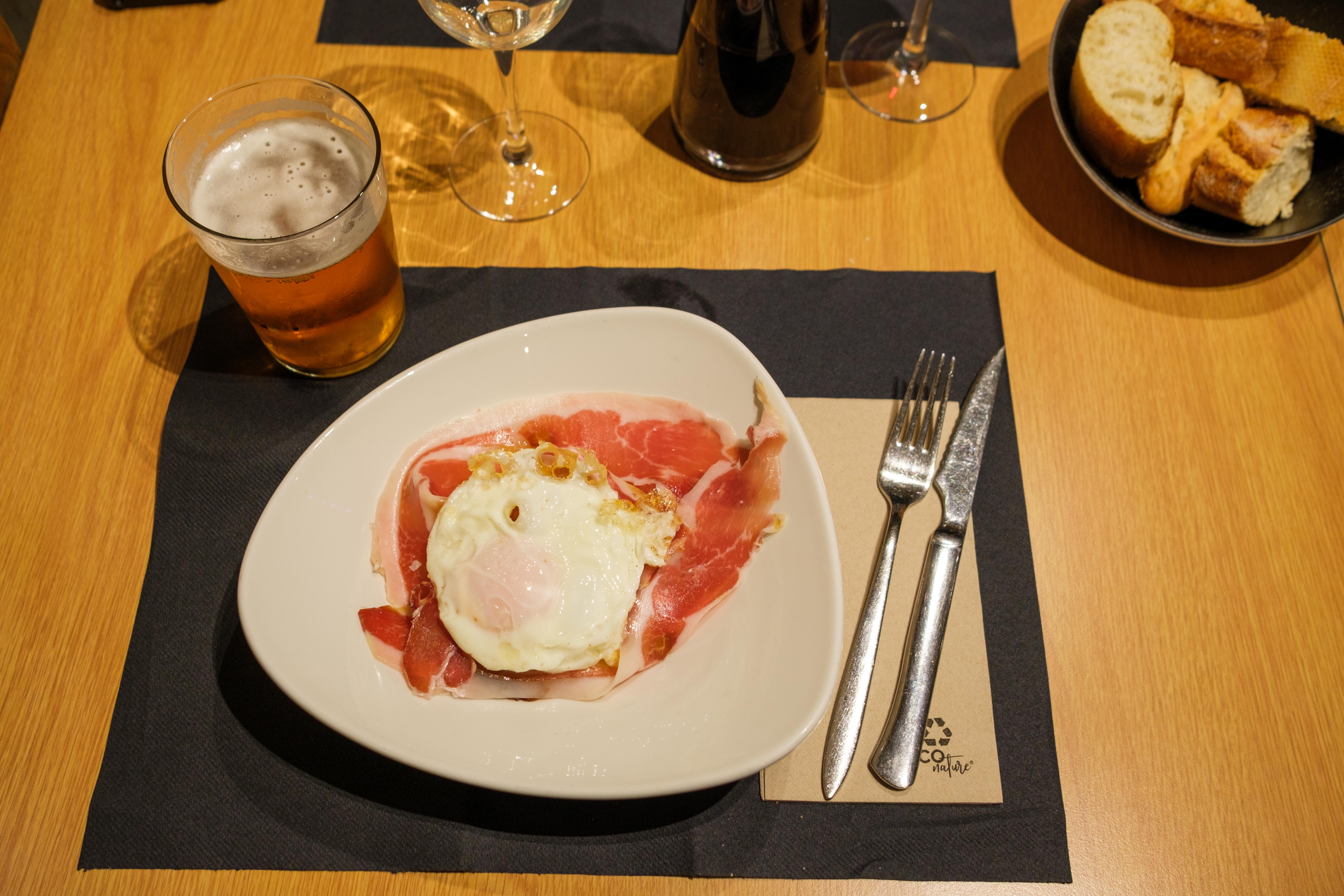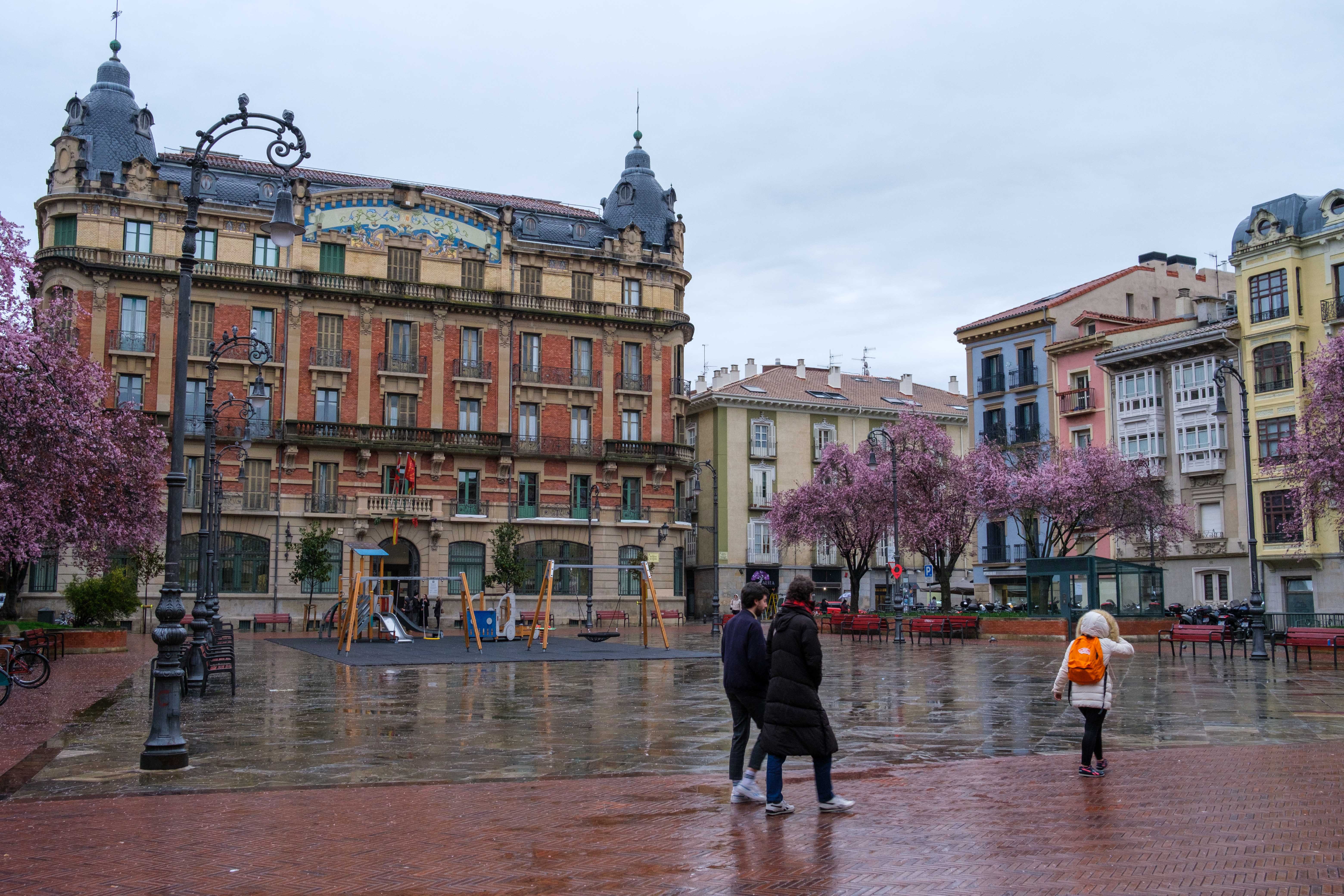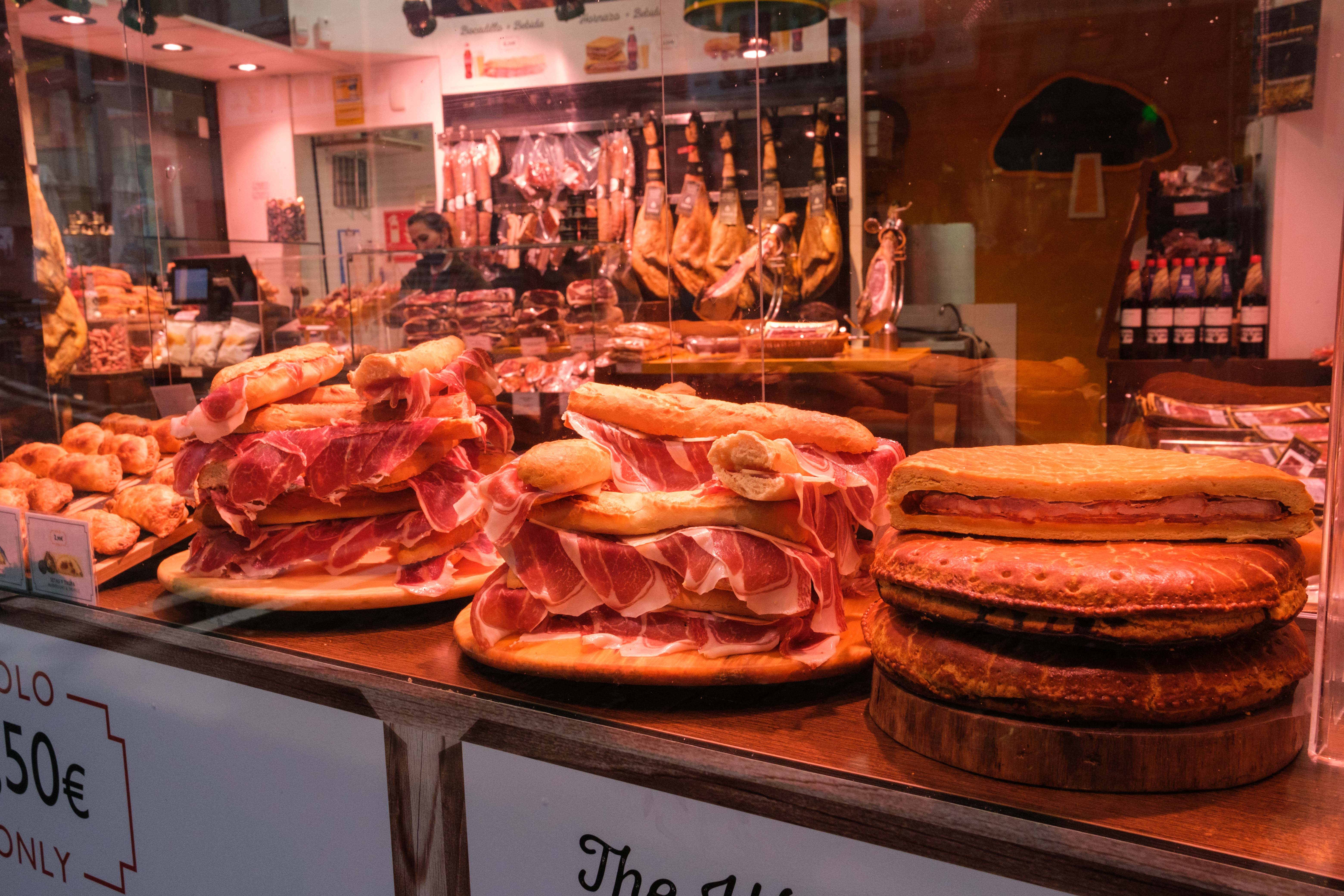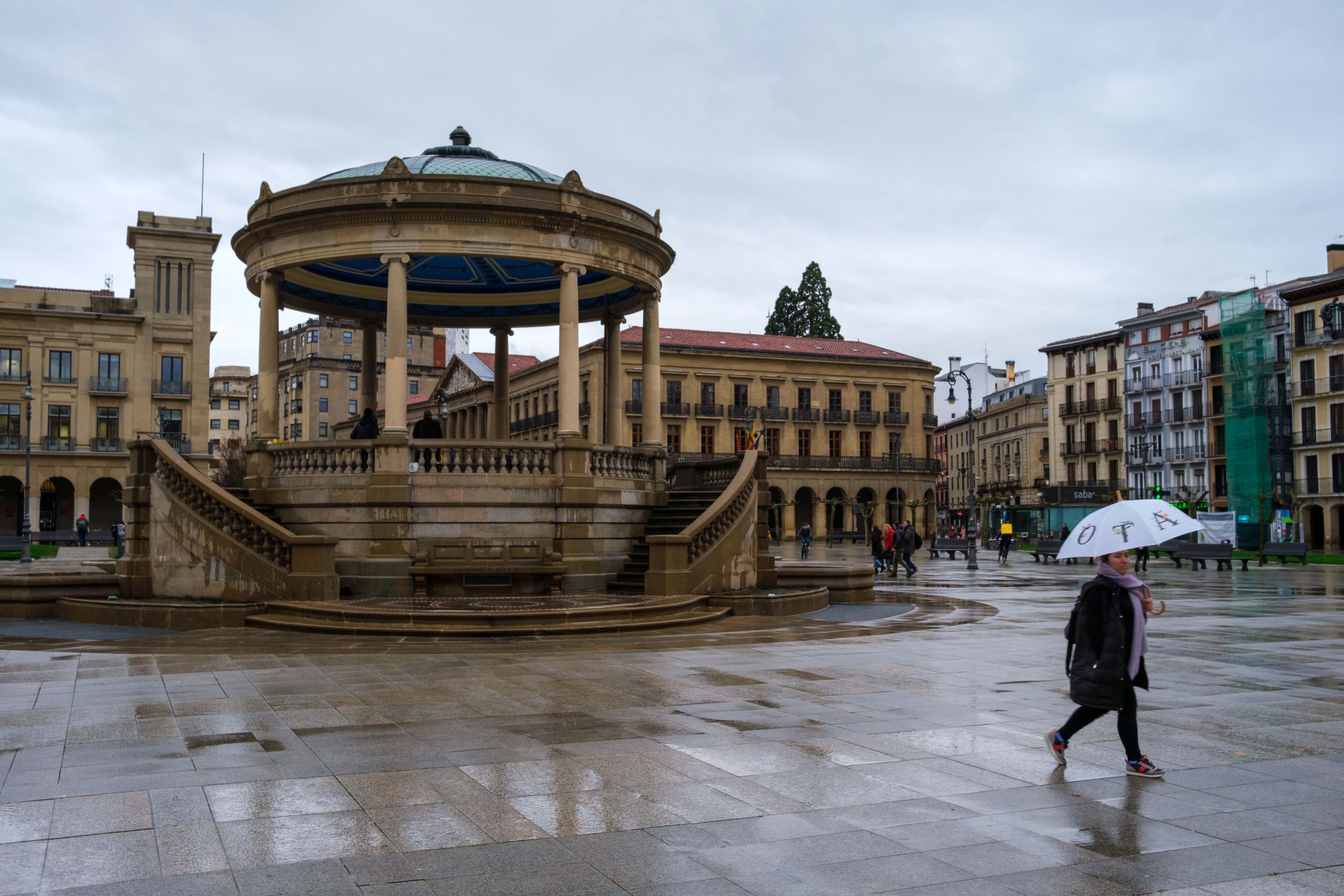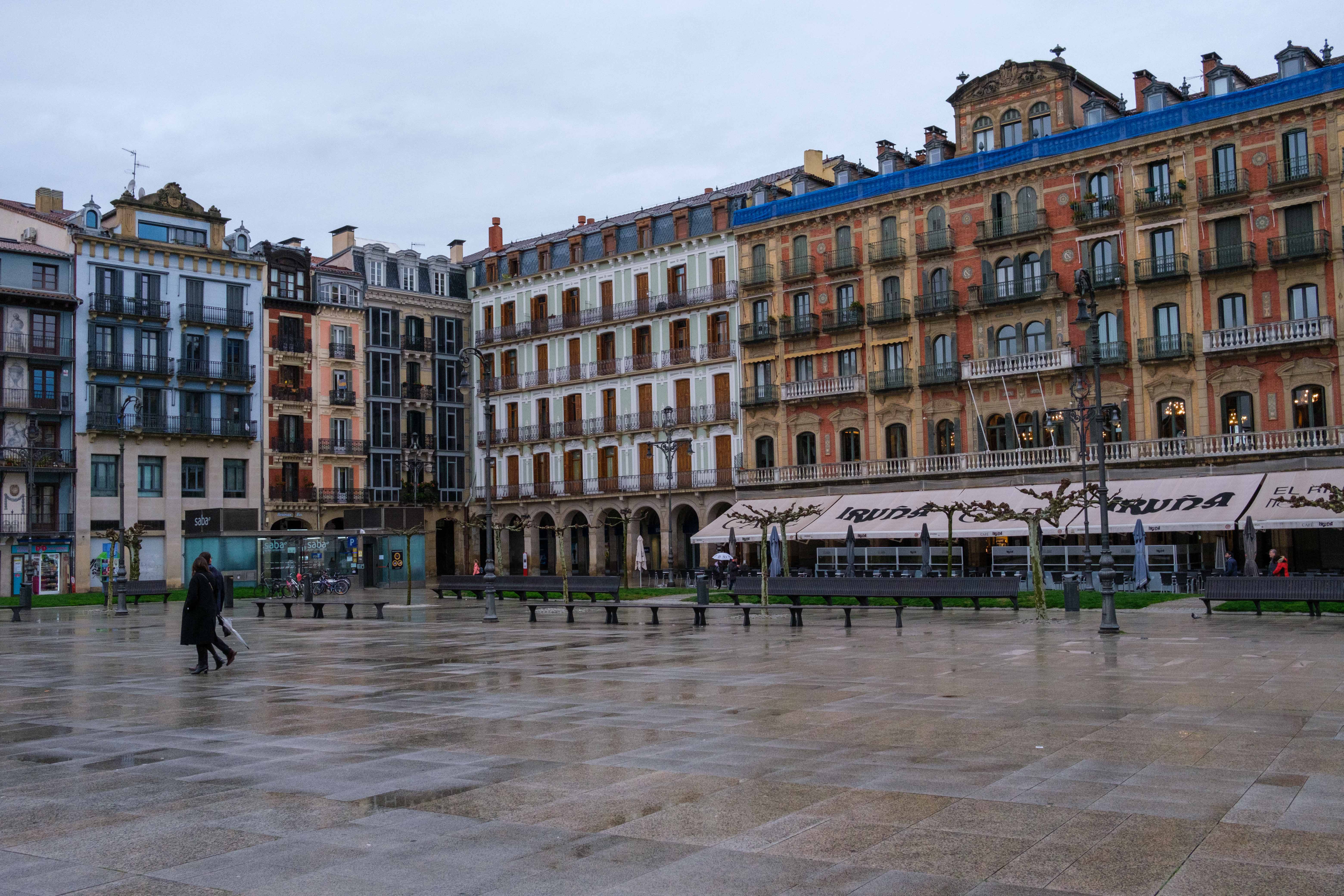 A friend of Jenny's had studied abroad in Pamplona and recommended a cake shop called Beatriz, which is known for its garroticos de chocolate and other unique confections. We were looking through the window at all the treats, and the owner of a gear shop across the street came outside to tell us that Beatriz was "the drug of Pamplona" and that locals would line up down the street for their sweets. It definitely lived up to the hype – everything we got was absolutely delicious.
Video from Northern Spain