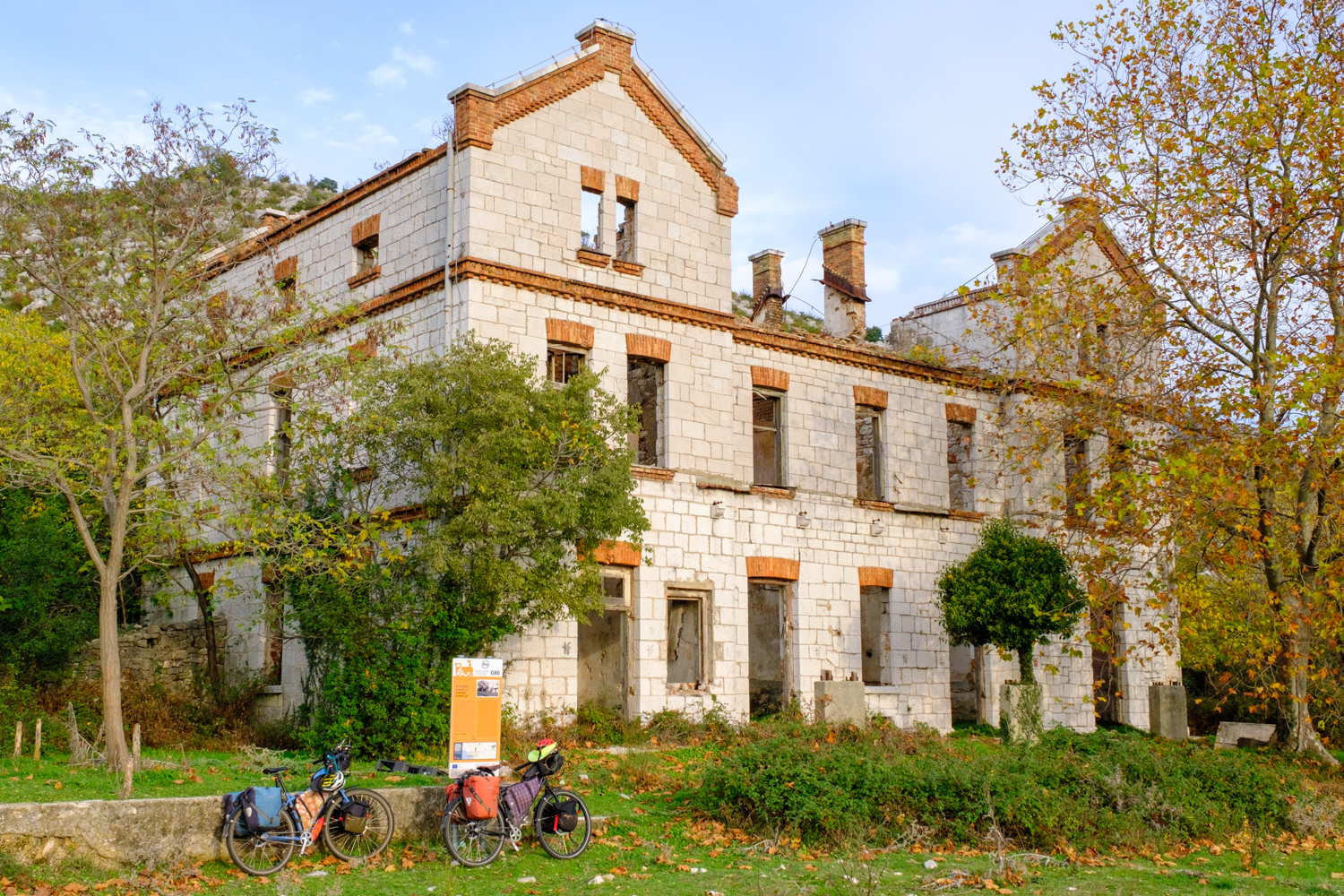 Bicycle Touring the

Ćiro

Trail
After cycling along Hvar Island in Croatia, we traveled inland to reach Bosnia and Herzegovina (BiH). We stayed in Mostar for a week and then rode the Ćiro Trail – a 90 mile (150km) rail-to-trail that follows the route of a narrow-gauge railway that was built in 1903 and discontinued in 1976. Our trek into Bosnia was planned fairly last minute, and we were really glad we decided to ride the Ćiro Trail. This unique route between Mostar and Dubrovnik gave us a taste of the beautiful scenery of Bosnia, and we learned some interesting history about the region.
Route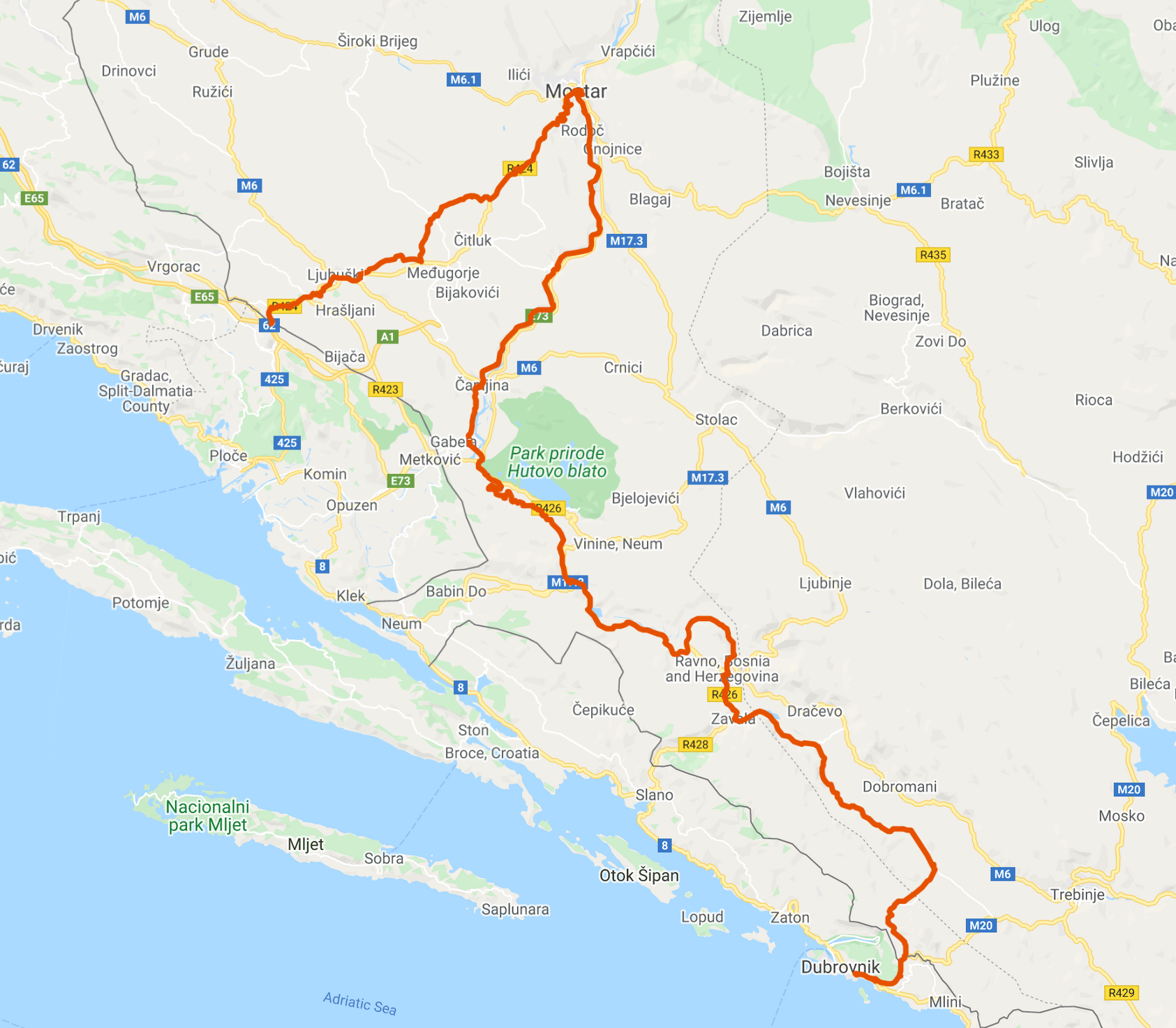 Download the GPX track of our tour through Bosnia and Herzegovina. Read our previous post about touring through Croatia here.
Croatia to Mostar
We left the coast of Croatia and immediately ascended into the mountains that parallel the Adriatic. Shortly after parting from the coastline, we were in a high mountain valley with tranquil lakes. It was amazing how quickly the scenery changed. We camped in a forested area a few miles from the border crossing since we didn't want to tackle the crossing in the dark.
The road going into Mostar was fairly busy and didn't have a shoulder, so we opted for some gravel roads at the suggestion of OSMand+, our go-to navigation app.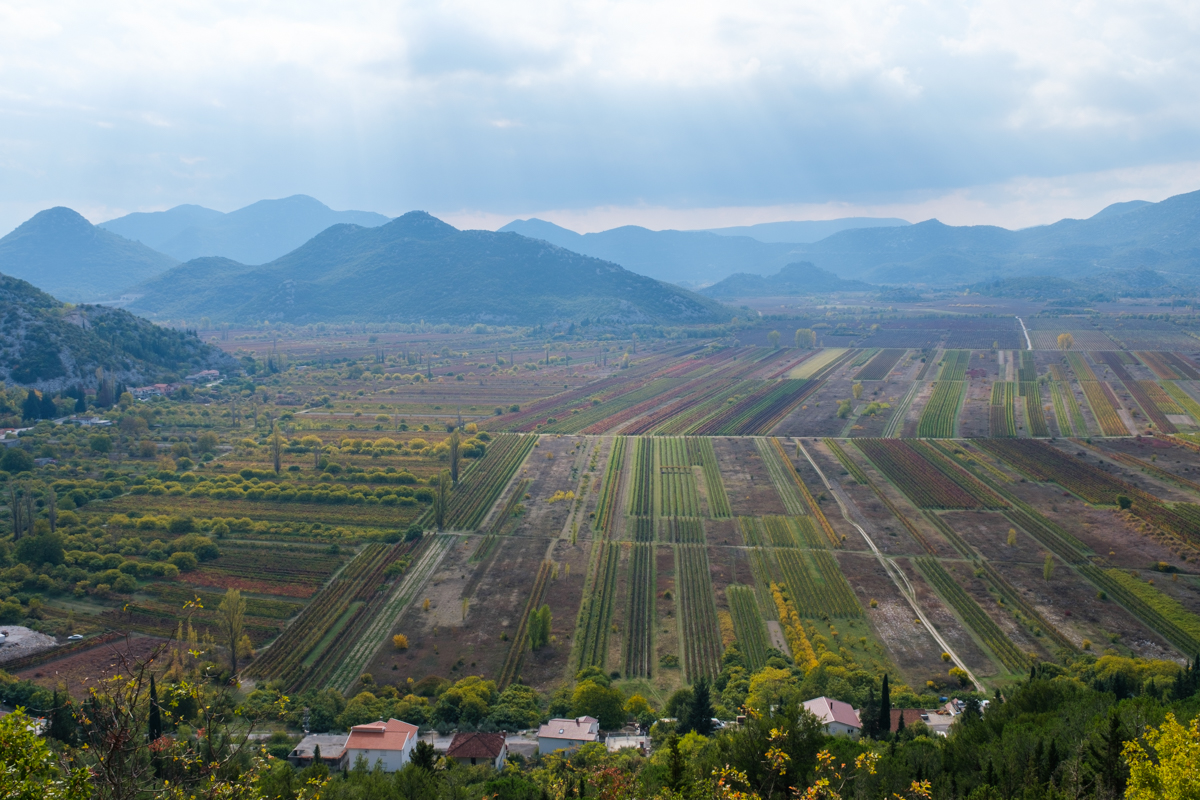 Dog Encounters
When we turned onto the gravel road from the main road, we came up to a big gate with a sign on it that we couldn't read, and we were unsure if it was a public road. We stopped to look at our GPS, but then the dreaded sound of dogs barking began. In short order, a cadre of no fewer than six short-legged sausage dogs came racing out from a yard to defend their territory. Our hearts melted as these valiant tiny dogs hopelessly nipped at our heels. Meanwhile, the entire family that the dogs were protecting came outside to see what the fuss was about.
The father didn't speak English, but his two sons acted as translators and asked us where we were trying to go. They told us the road we wanted to take was rocky and kind of bad, but it was possible to get to Mostar that way. We thanked them and said goodbye, and the dogs escorted us down the road. The gravel roads took us through farmland and gorgeous vineyards that were turning red with the fall weather.
The final descent into Mostar from the mountains was beautiful – we could see the whole city nestled into the valley, but we were on a main road again with no shoulder and a good deal of traffic, so it was hard to admire the view for very long.
Mostar
BiH has experienced huge growth in the tourism sector in recent years, and Mostar is a popular destination due to its historical and cultural significance as well as its proximity to Croatia. We were there in early November, however, and there were hardly any tourists at that time. It was strange walking through the old town area, where there are markets and restaurants clearly geared toward visitors, and seeing everything nearly empty.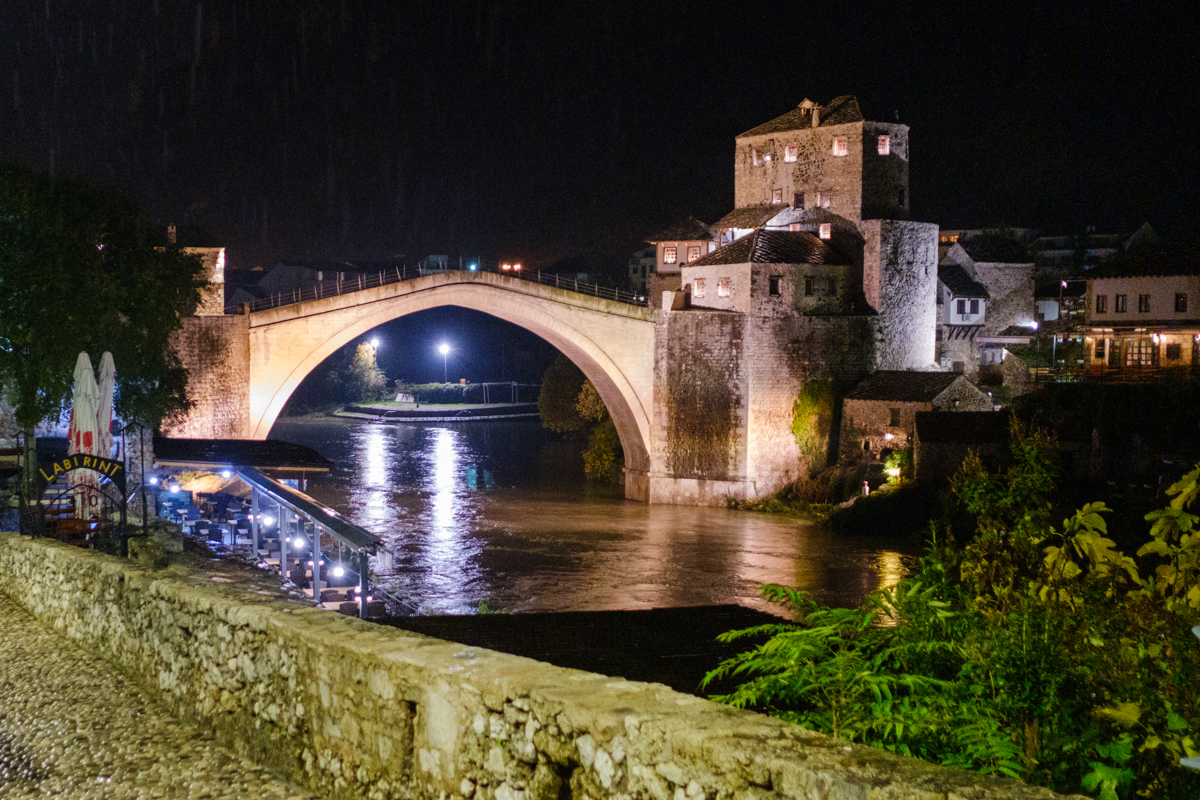 Stari Most was an impressive and unique bridge, as was its neighbor the Crooked Bridge. The nearby Spanish Square with surrounding remnants of the recent war was astounding. There were parking garages that were used as sniper's nests and buildings riddled with bullet holes right in the town center. It was a living memory of the war unlike anything we've ever seen.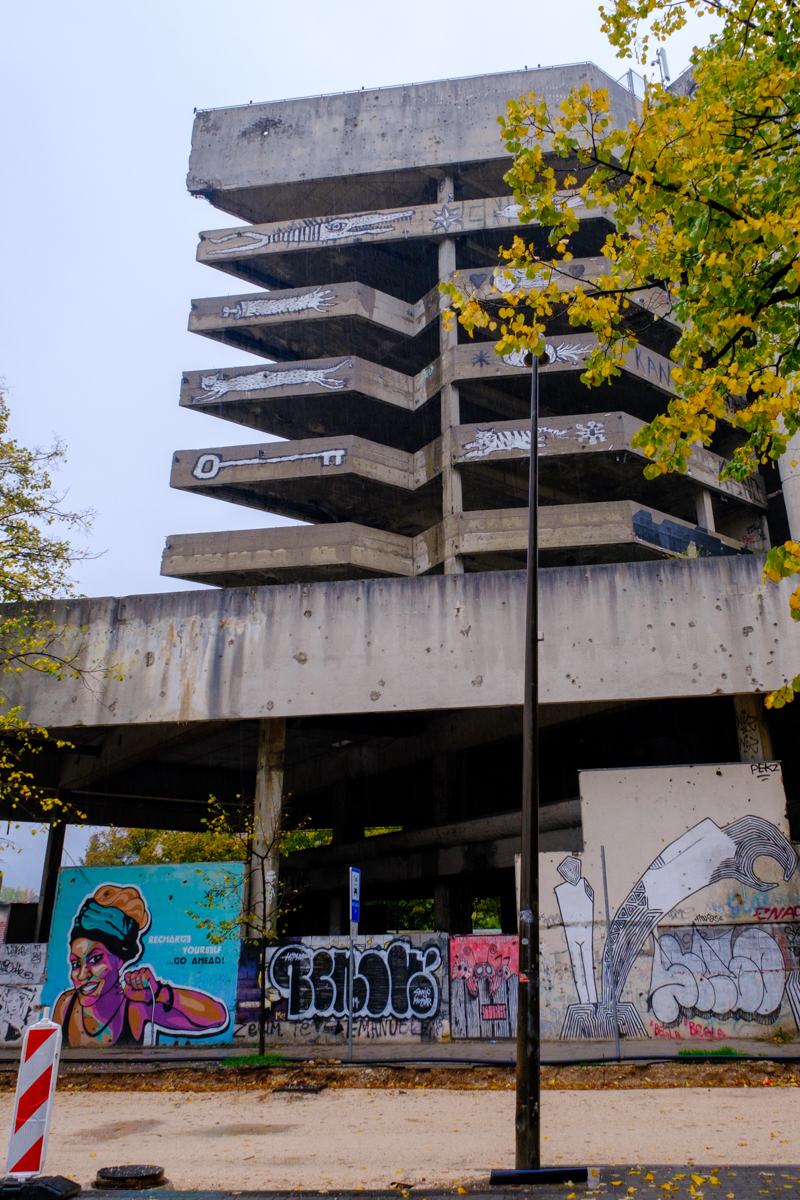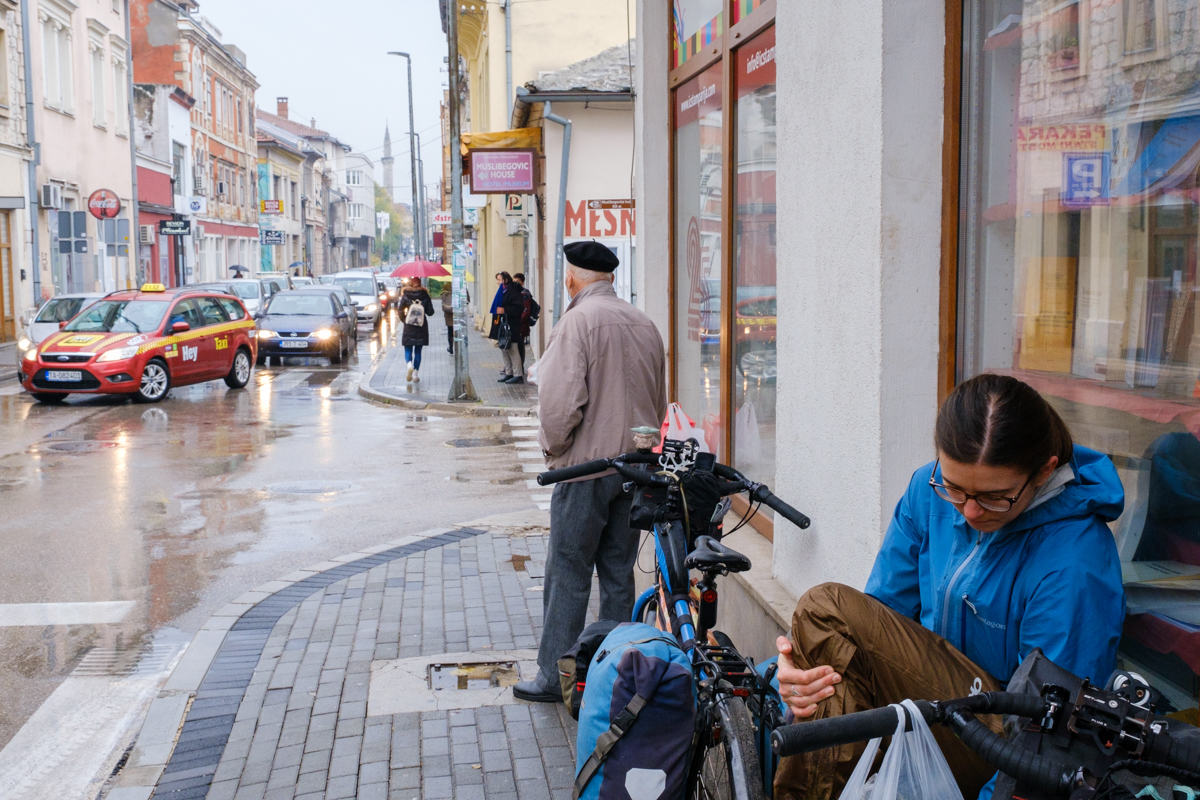 The

Ćiro

Trail
The Ćiro Trail is a bicycle route that runs between Mostar and Dubrovnik along a former railway line that was built during the days of the Austro-Hungarian Empire. Getting out of Mostar was a tad harrowing, as the route takes some main roads to get out of town and again, there's not really a shoulder. Once we were out of Mostar, the route quickly hopped onto side roads that had very little traffic and traveled through the scenic Neretva River canyon.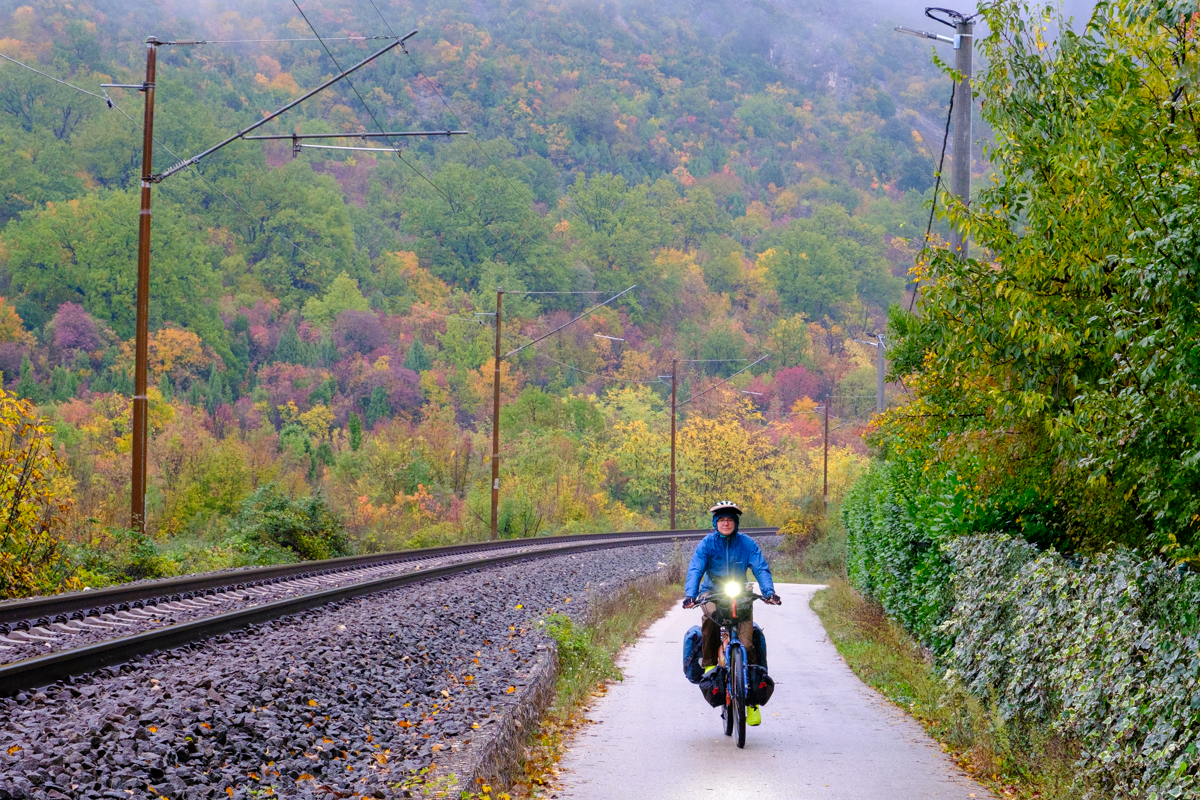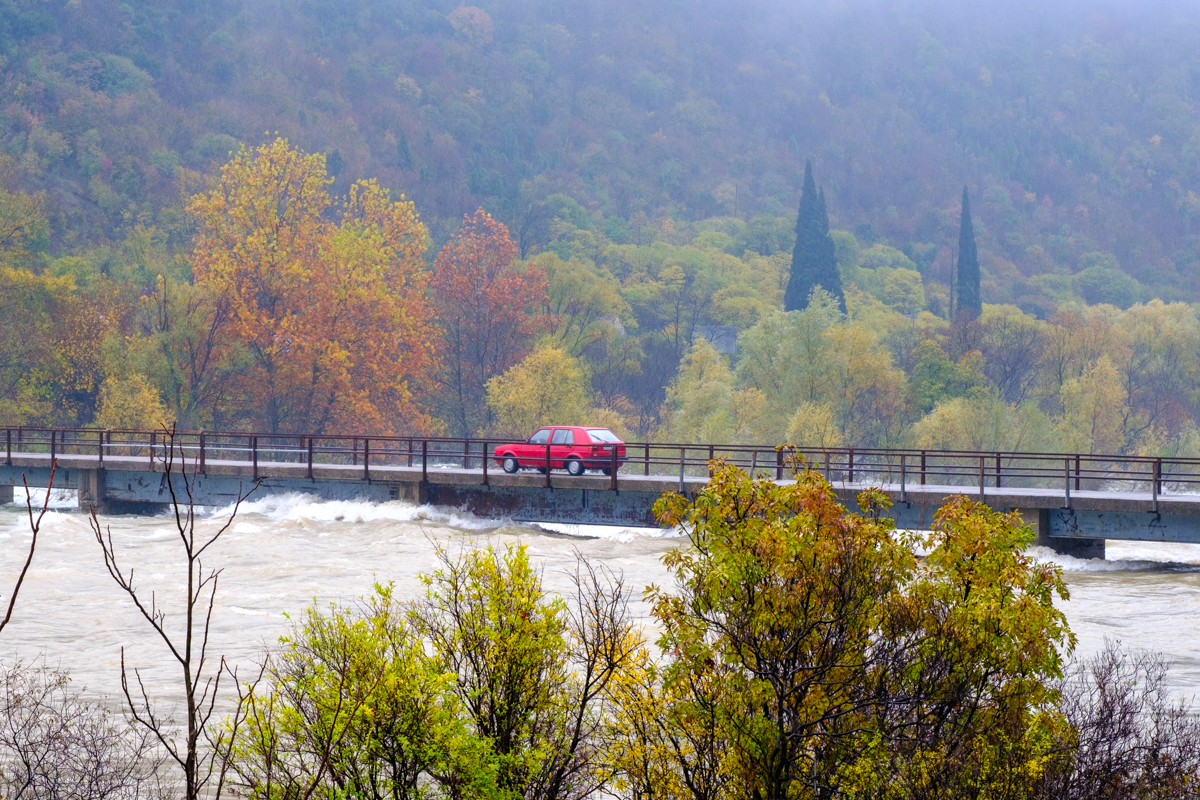 Near Dračevo, the route becomes more of a bikes-only gravel path that utilizes old tunnels and bridges from the railroad days. The tunnels have no lights in them and are pretty smelly due to bat activity, but it was neat seeing all the hand-dug tunnels. There was a bridge that was designed by Gustave Eiffel (the same one who designed the Eiffel Tower), which was hair-raising due to its height and the rustiness of the guardrails.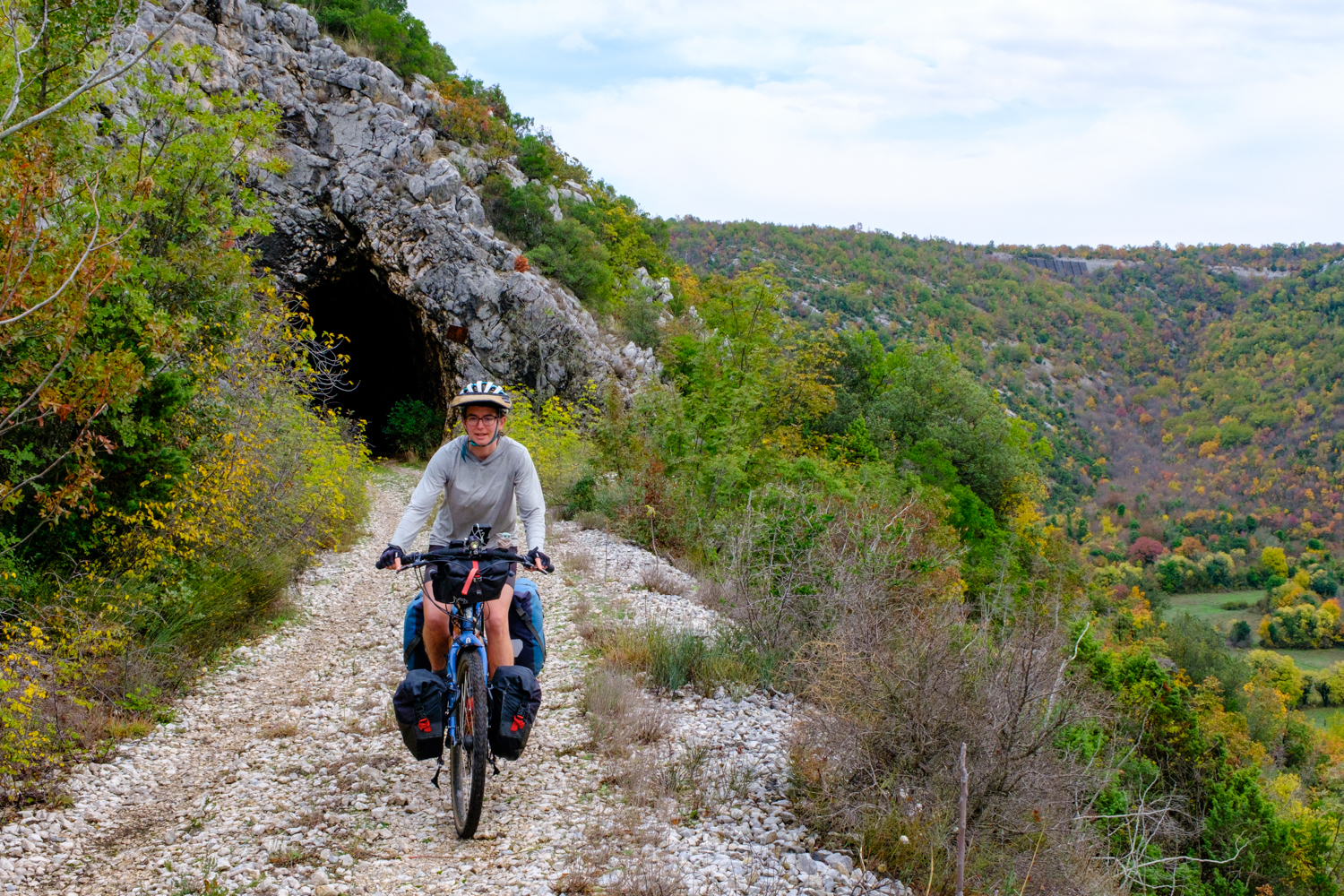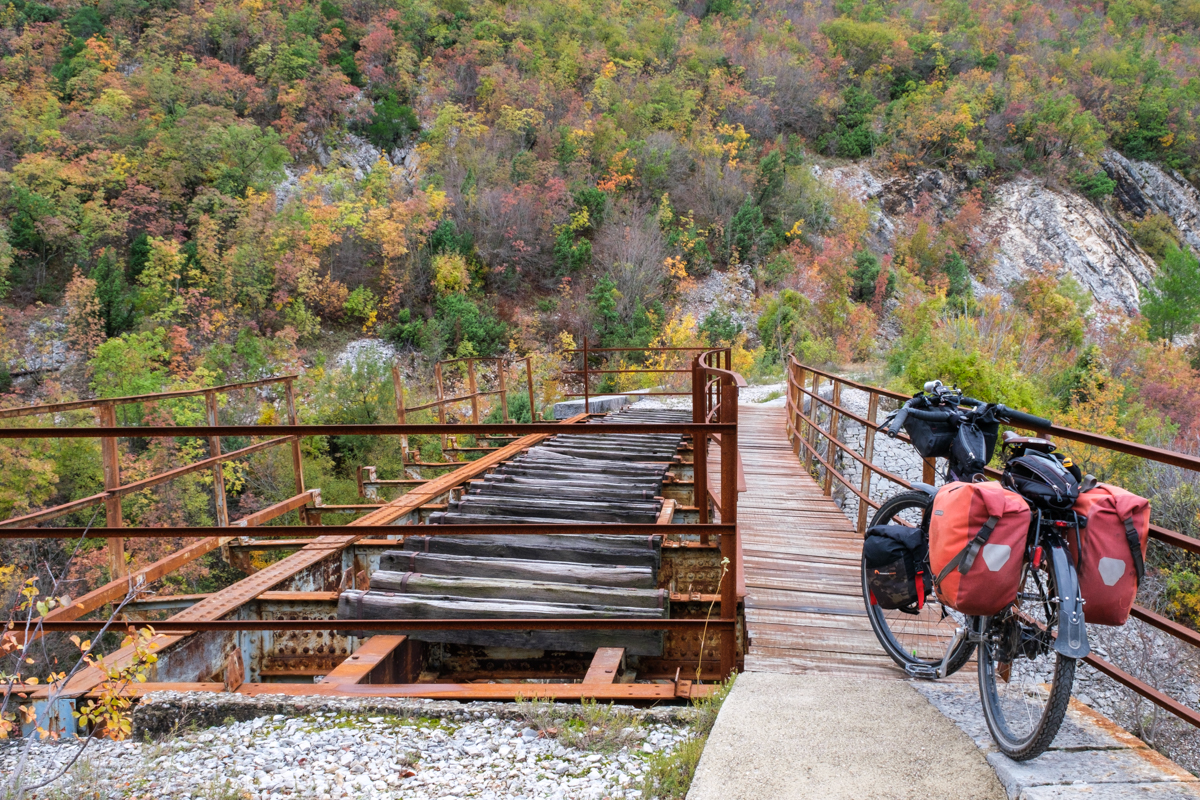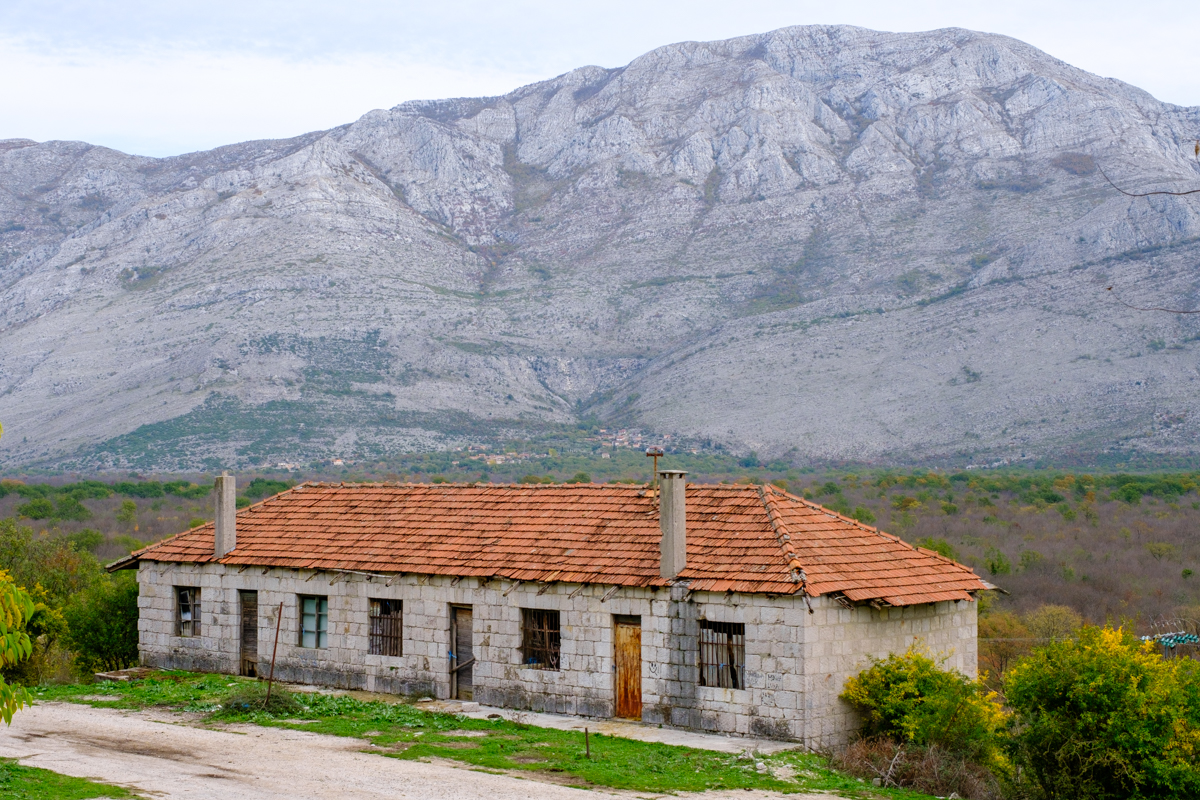 The scenery through the mountains was breath-taking, and even when we were back on paved roads there were hardly any cars. The route travels through many semi or completely abandoned towns and has been called an "open air museum." There are interpretive panels at the old railway stations describing the history of the Ćiro Rail Line and the towns along the way.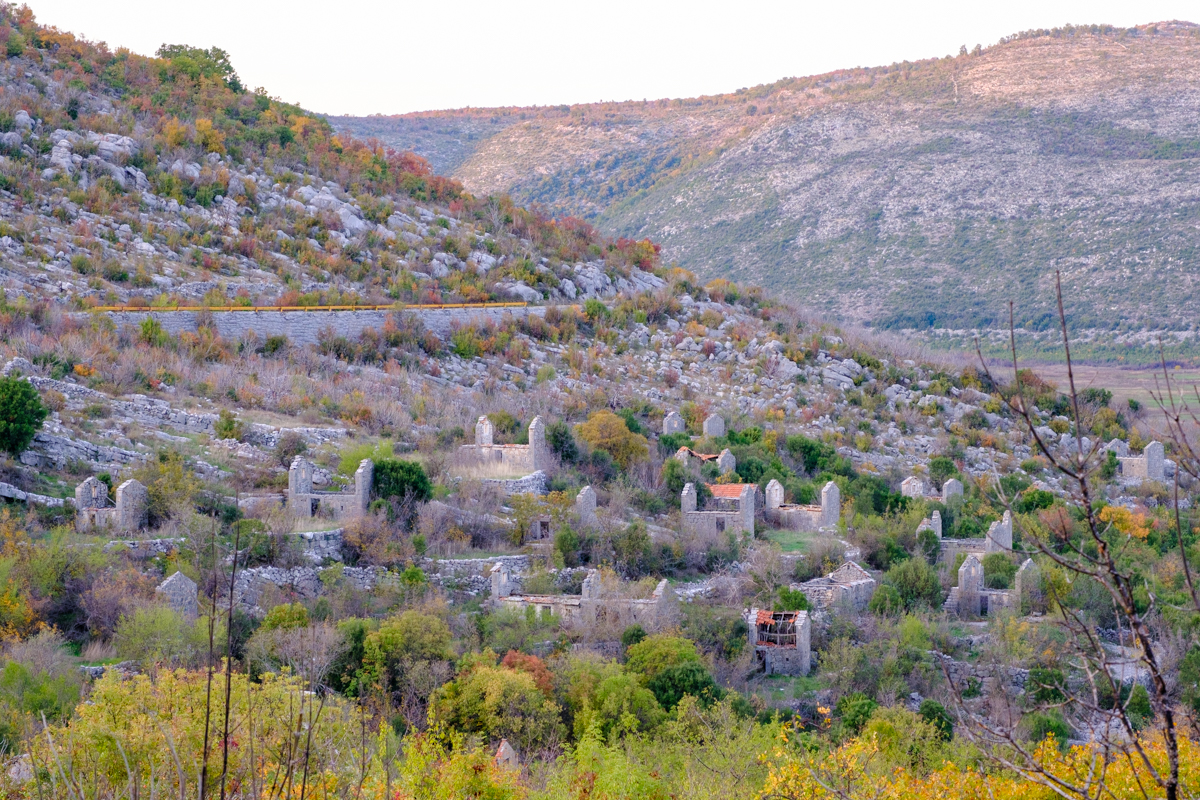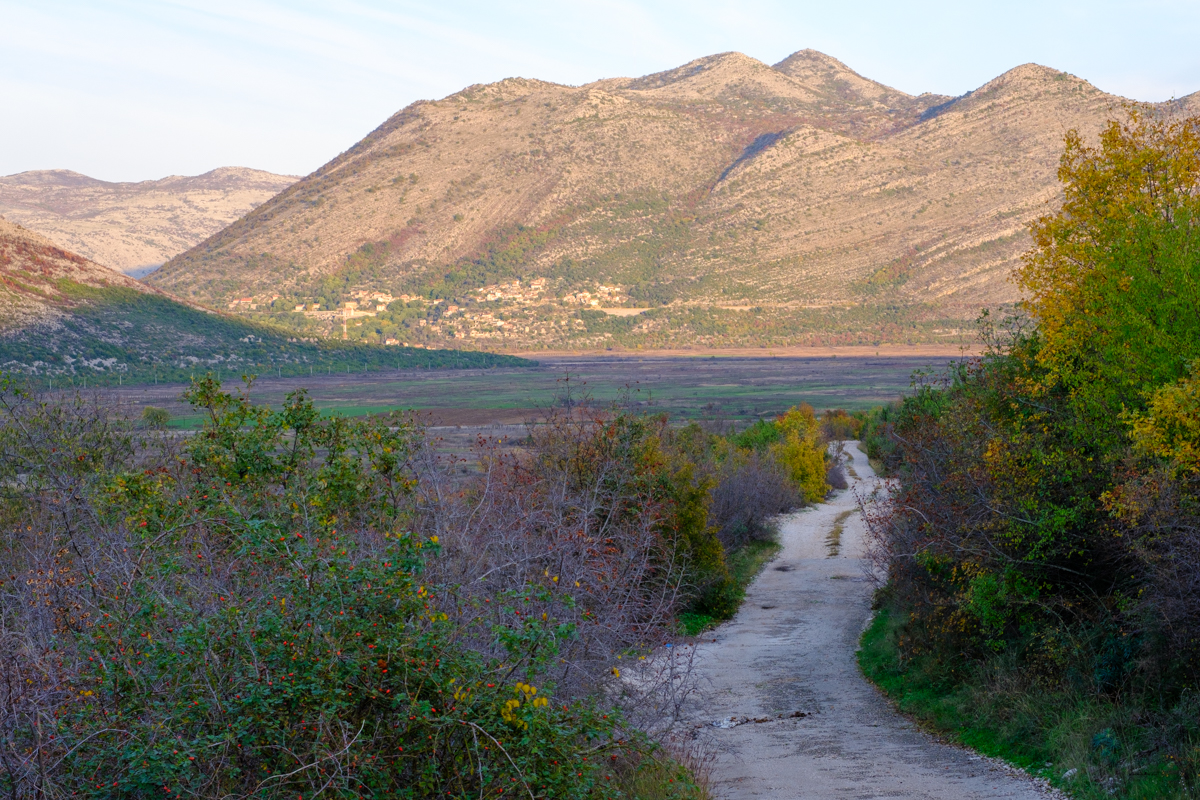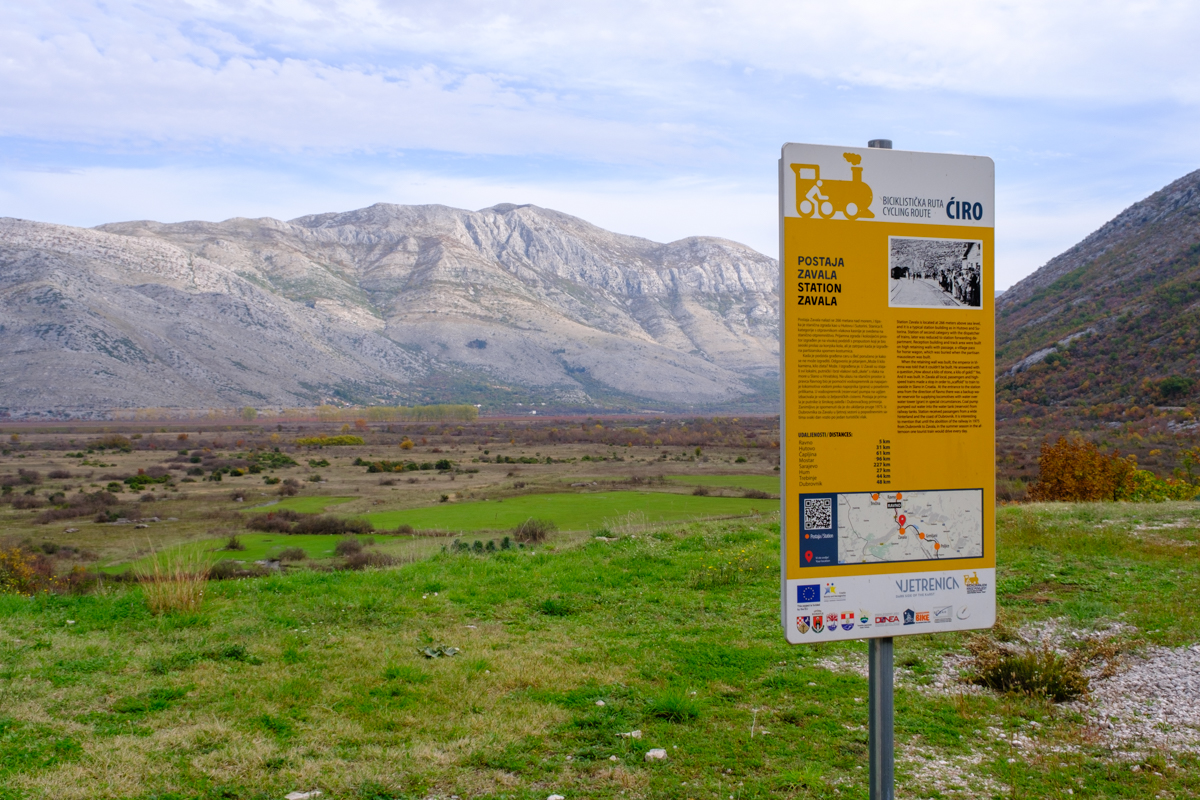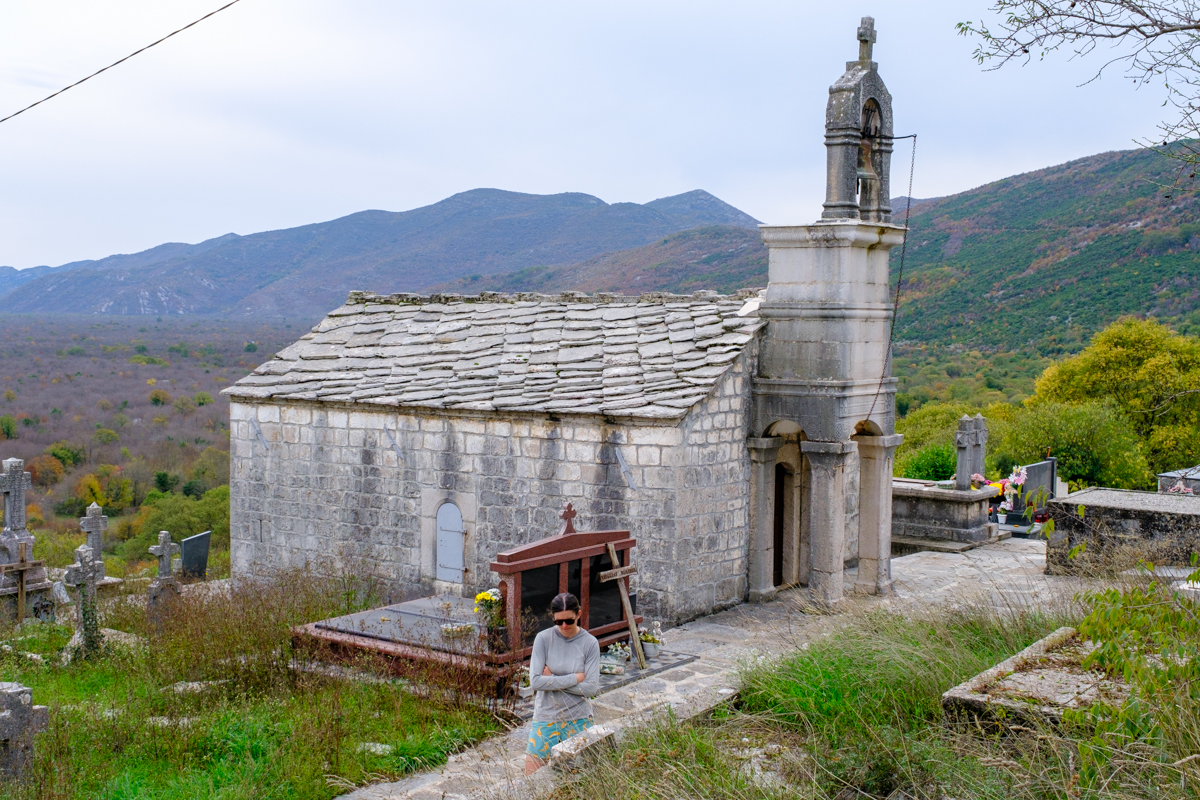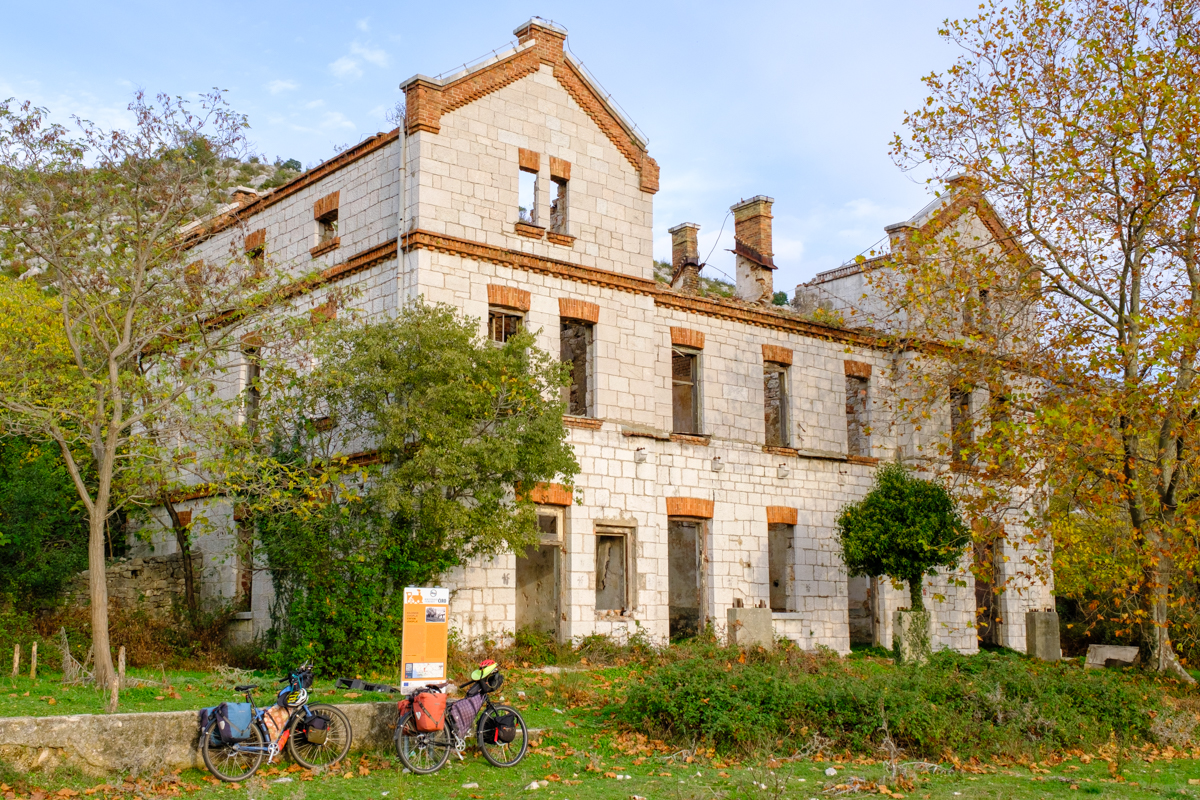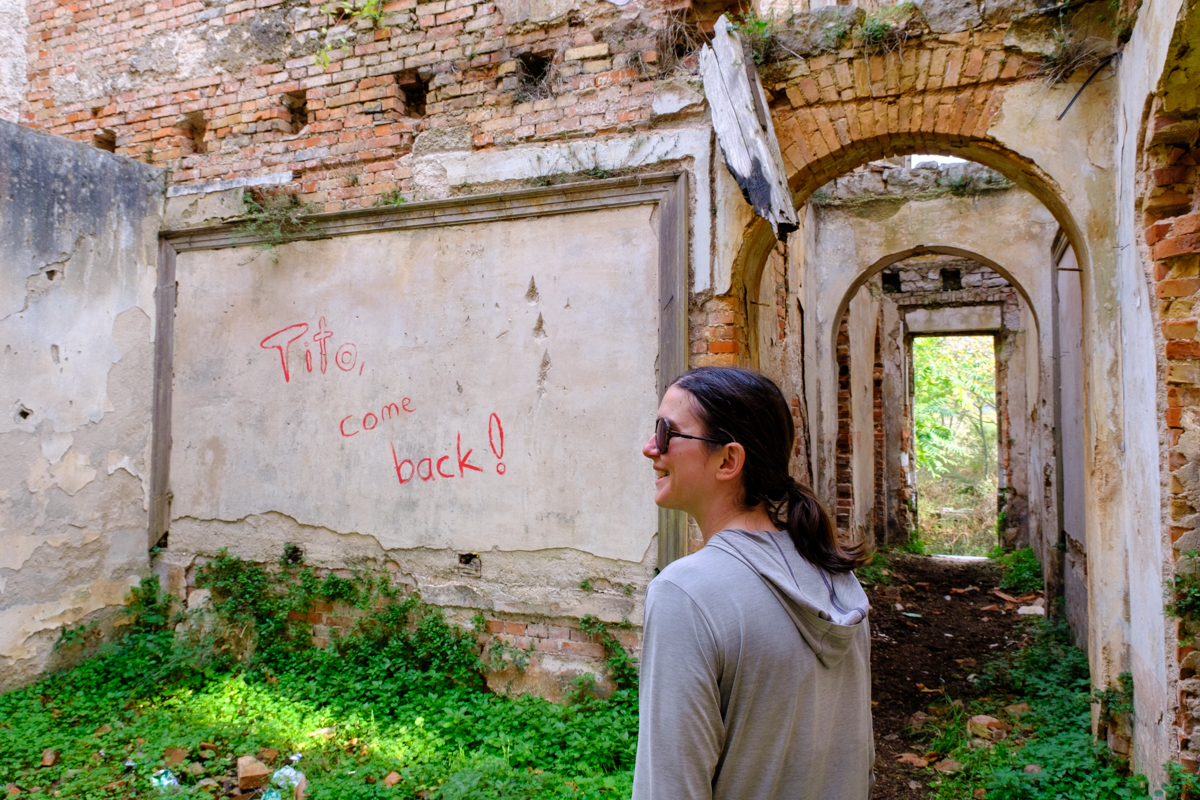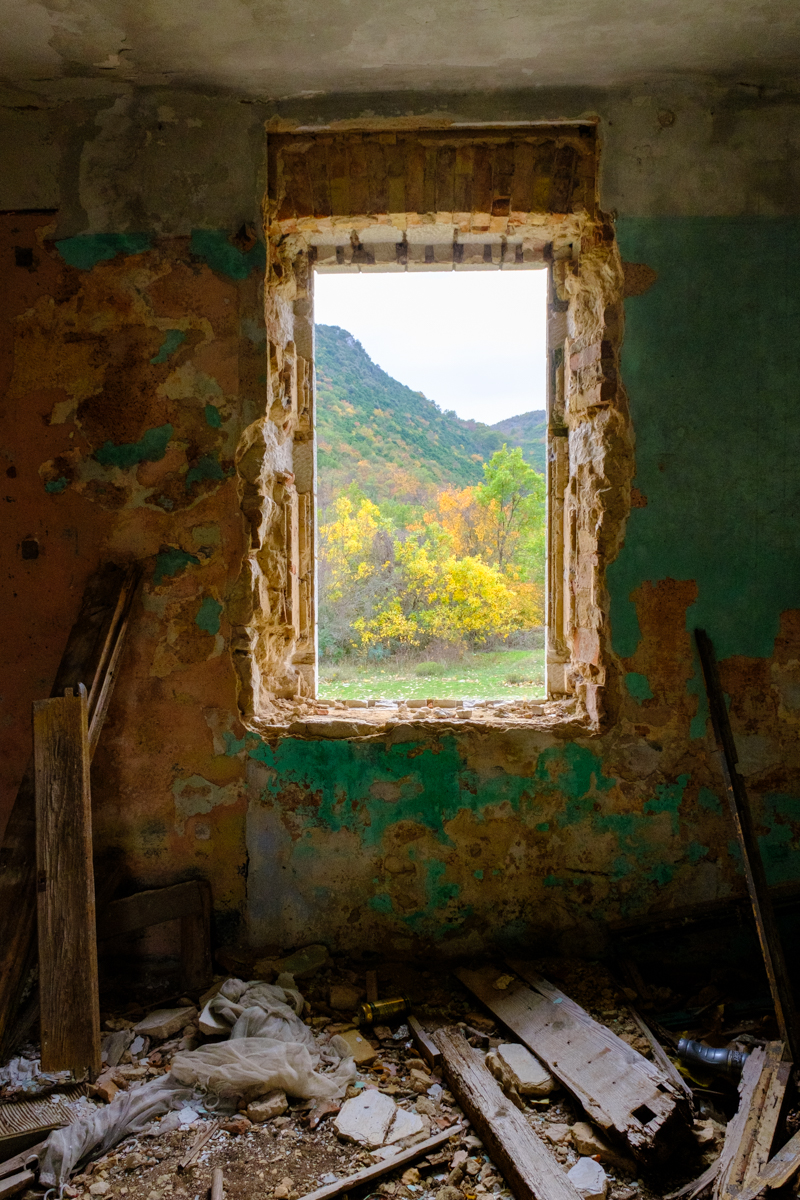 Our ride through Bosnia came to an end as we neared the border with Croatia and the descent down to the coast and Dubrovnik. Our journey was appropriately book-ended by a second encounter with a pack of dogs, though these ones were much scarier than the short-legged ones at the beginning of our trip. The dogs that confronted us in the border town were much larger and very aggressive, and we opted to walk next to our bikes rather than run the gauntlet that was ready and waiting for us. Andrew eventually threw some rocks at them and got them to go away, but it was one of the more intense dog encounters we've had on the trip.
Camping and Food on the

Ćiro

Trail
We wild camped while we were riding through BiH, and it was generally pretty easy to find a good spot. Especially when you're along the gravel portions of the Ćiro Trail, usage is pretty low and it's unlikely that anyone will bother you. There is one short section that has a bunch of signs cautioning about land mines, so obviously don't camp in that area.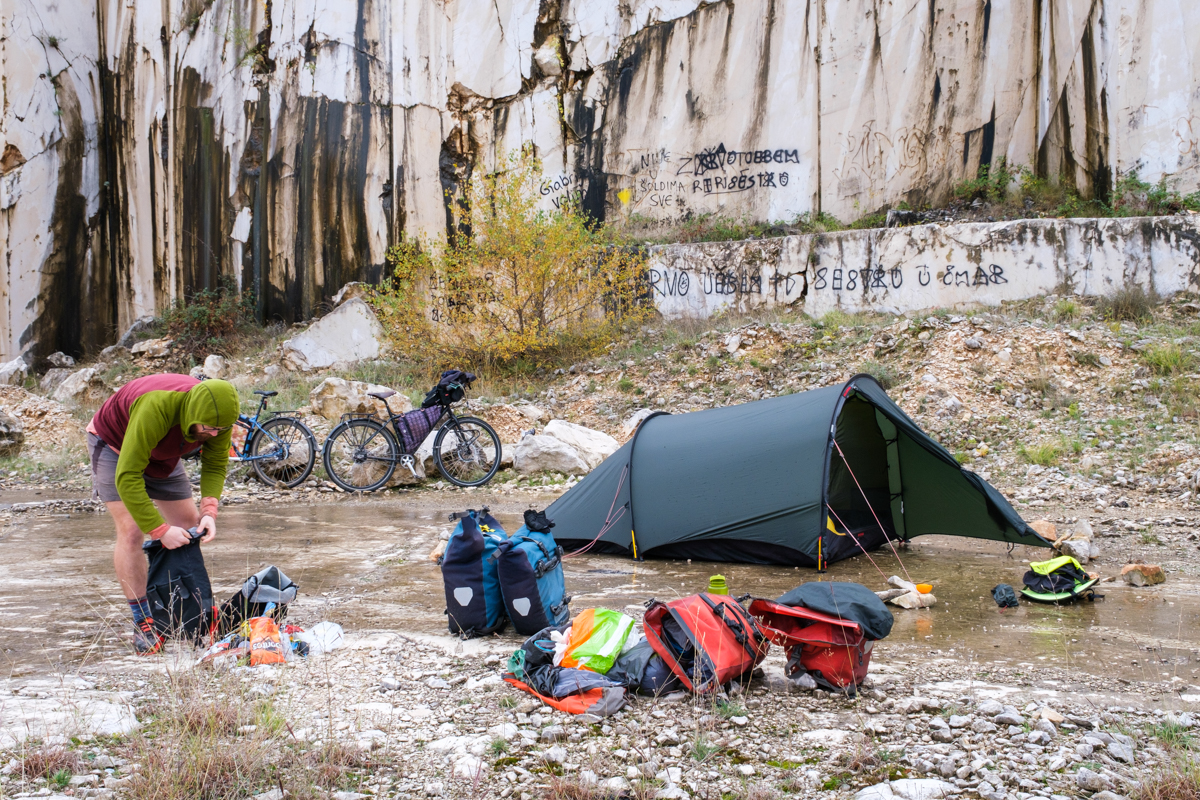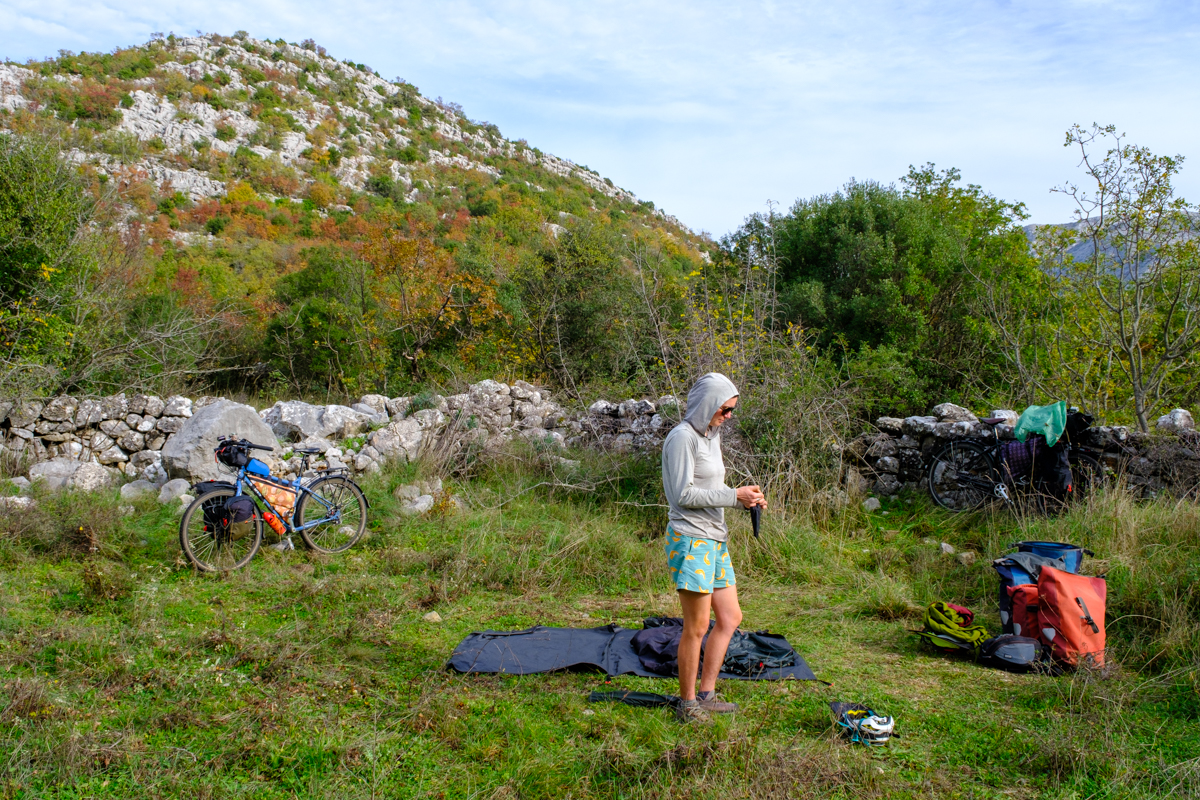 After Čapljina, there aren't any grocery stores along the route until Dubrovnik, so make sure to stock up on any food and water that you need. We did stop at a bar in the middle of nowhere to ask for some water, so that is also an option in a pinch.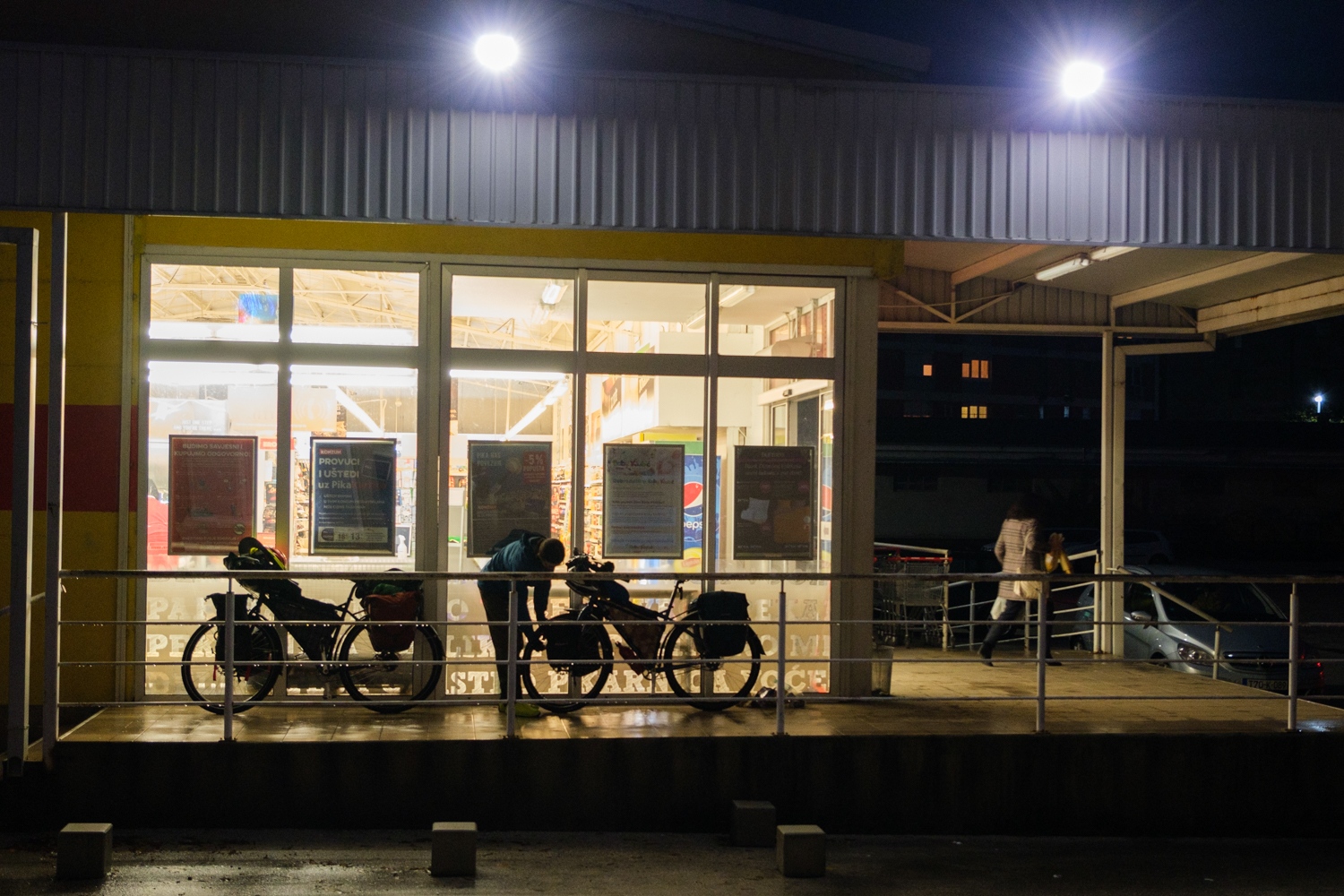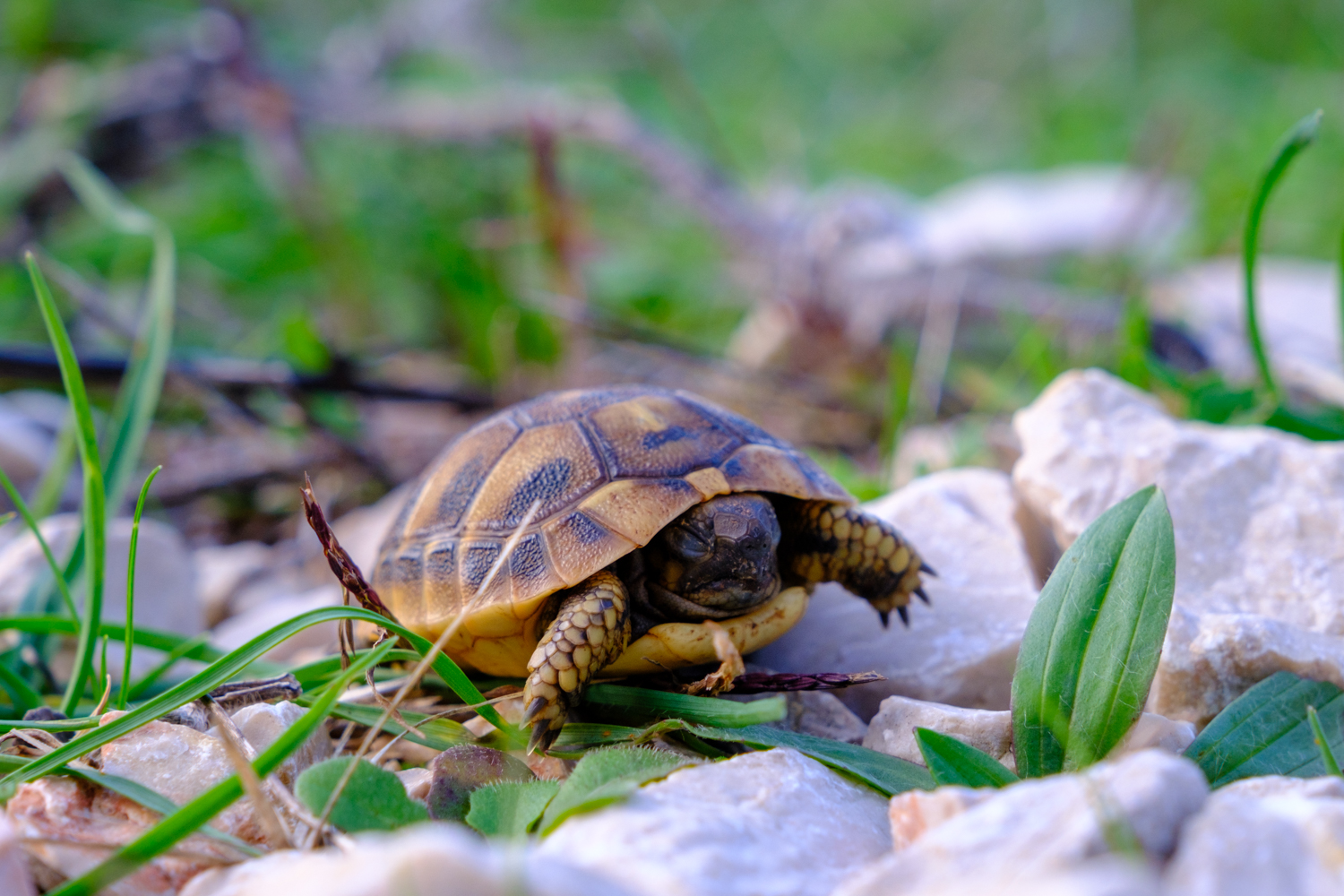 Video from The Ćiro Trail