Bike Touring in Denmark and Sweden
After such challenging weather in Scotland, we were expecting to experience more of the same while we were cycling in Scandinavia. However, we lucked out with unusually warm and sunny weather for much of Denmark and Sweden, which made our ride along the coast much more enjoyable. Both countries have excellent cycling infrastructure as well as an impressive network of free primitive camping shelters.
Route
Download the GPX track of our route through Denmark and Sweden. NOTE: This is not a polished route and is intended for research and planning purposes only.
Denmark (6 days of riding, August 2022)
We switched to following the EuroVelo 7/10 during most of our time in Denmark. We crossed into Denmark by taking a ferry to the island of Lolland from Puttgarden, Germany. Our ferry arrived around sunset, and we wound up camping in the bushes not too far from the ferry terminal since we didn't feel like cycling and finding a spot in the dark. Not the most glamorous site for our first night in the country as there was a lot of highway noise, but sometimes you take what you can get.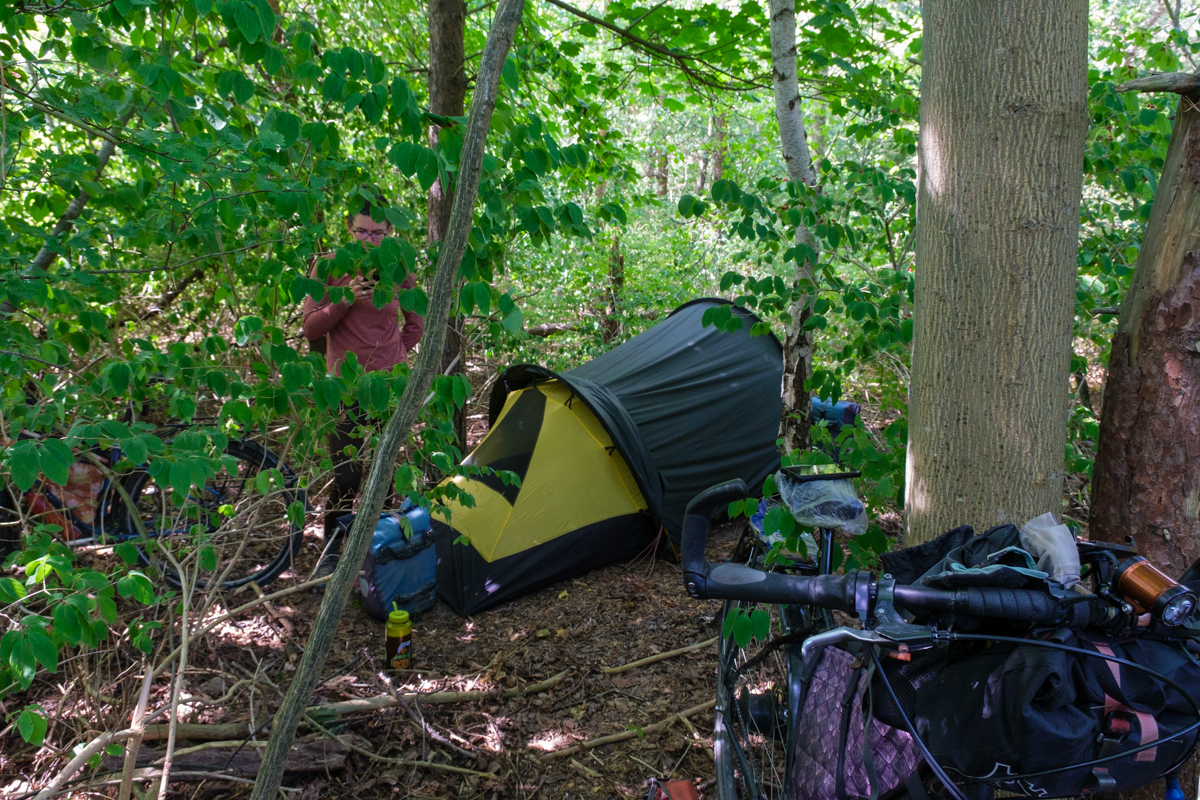 Denmark is very cycle-friendly and has quite a few amenities for bike tourists, such as frequent shelters and power outlets at bus stops. We found our first troll near Maribo, and seeking out some other art sculptures was a fun activity during our time in Denmark.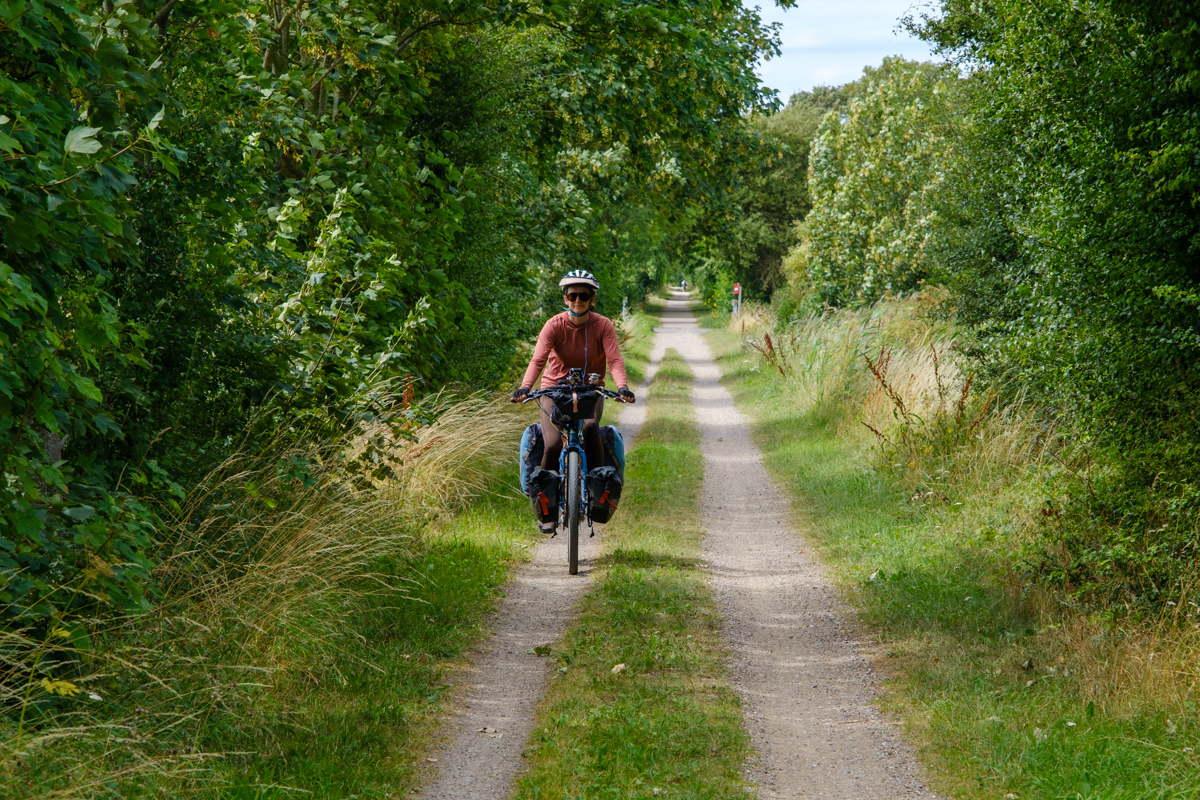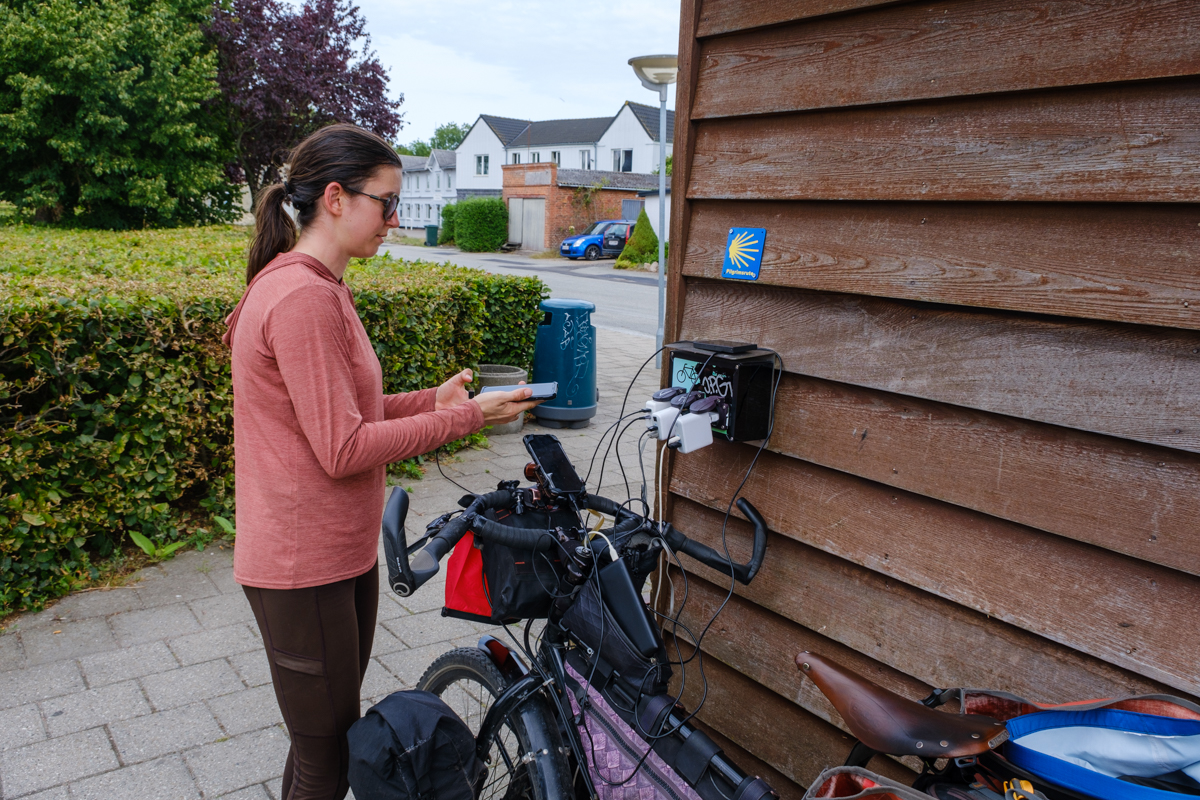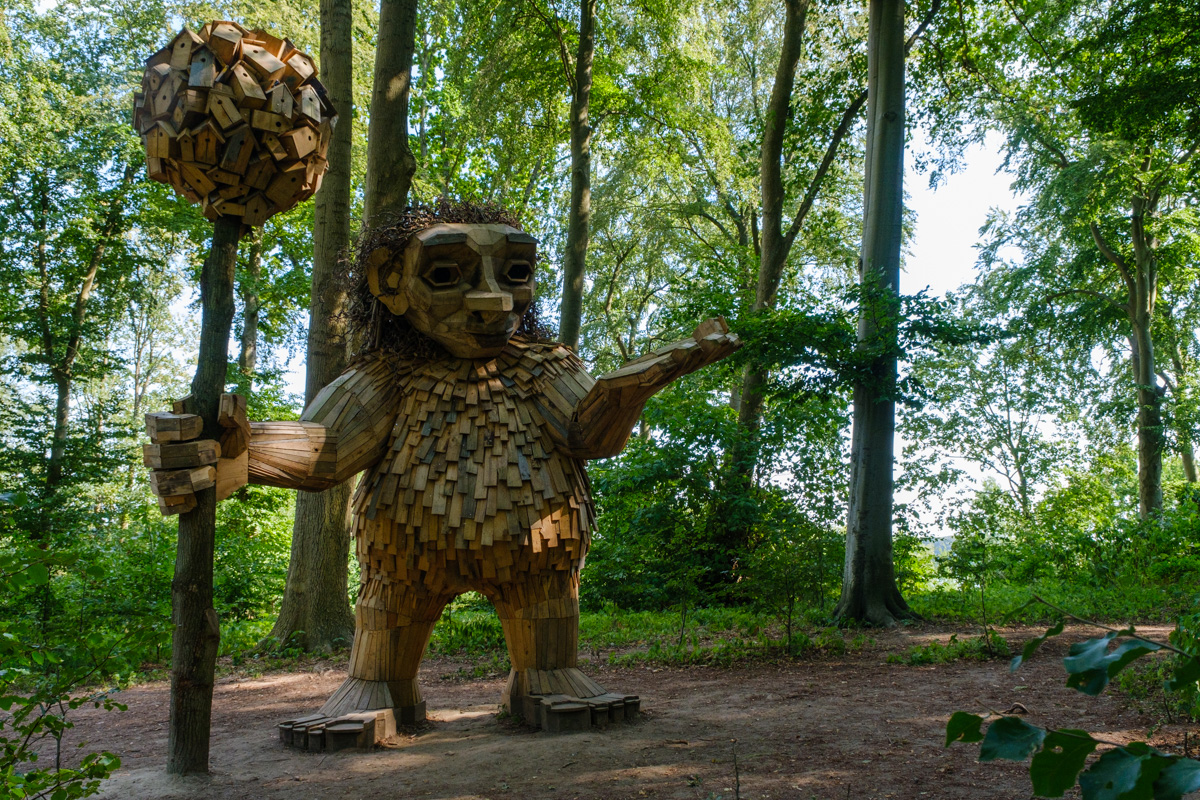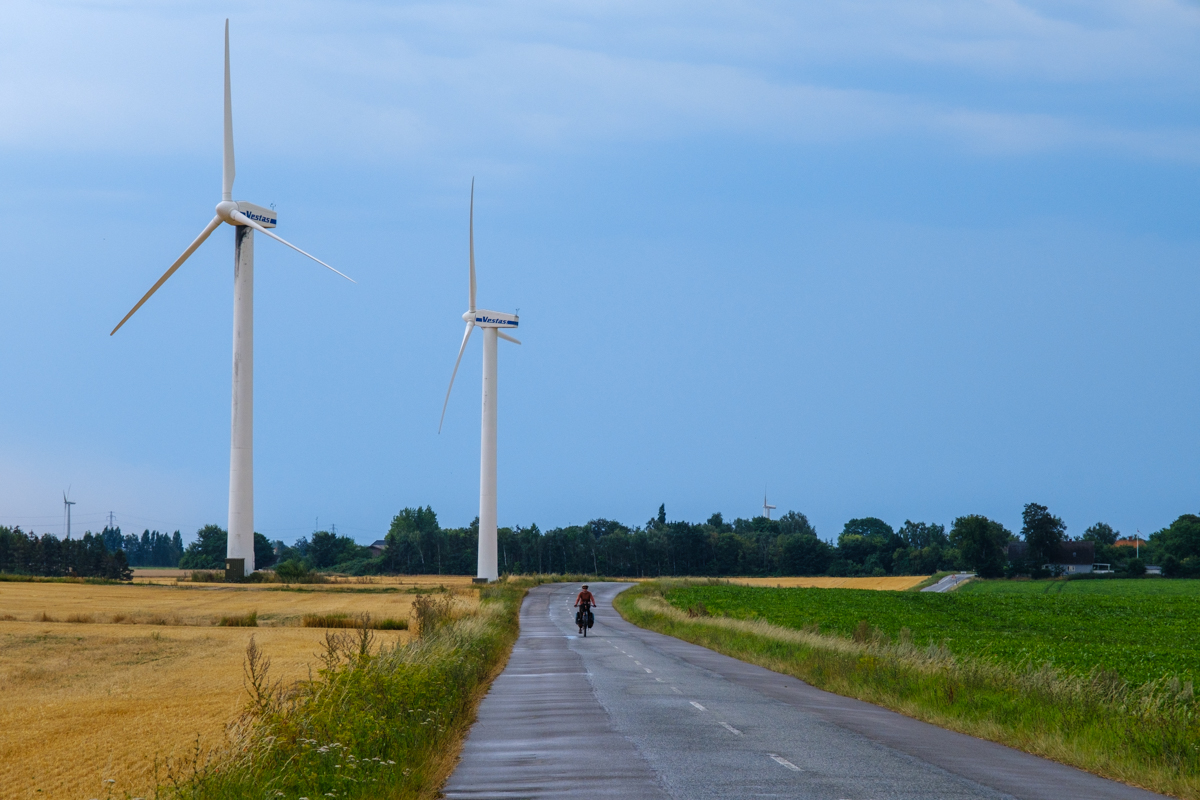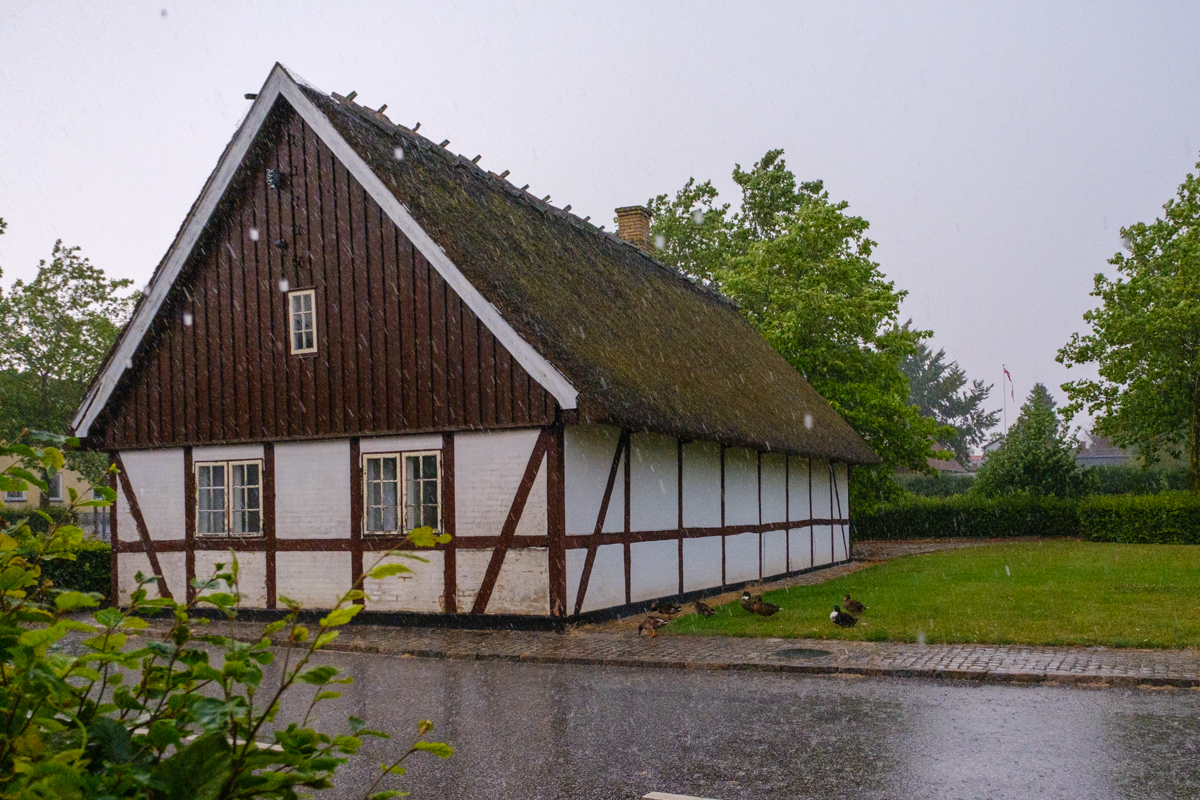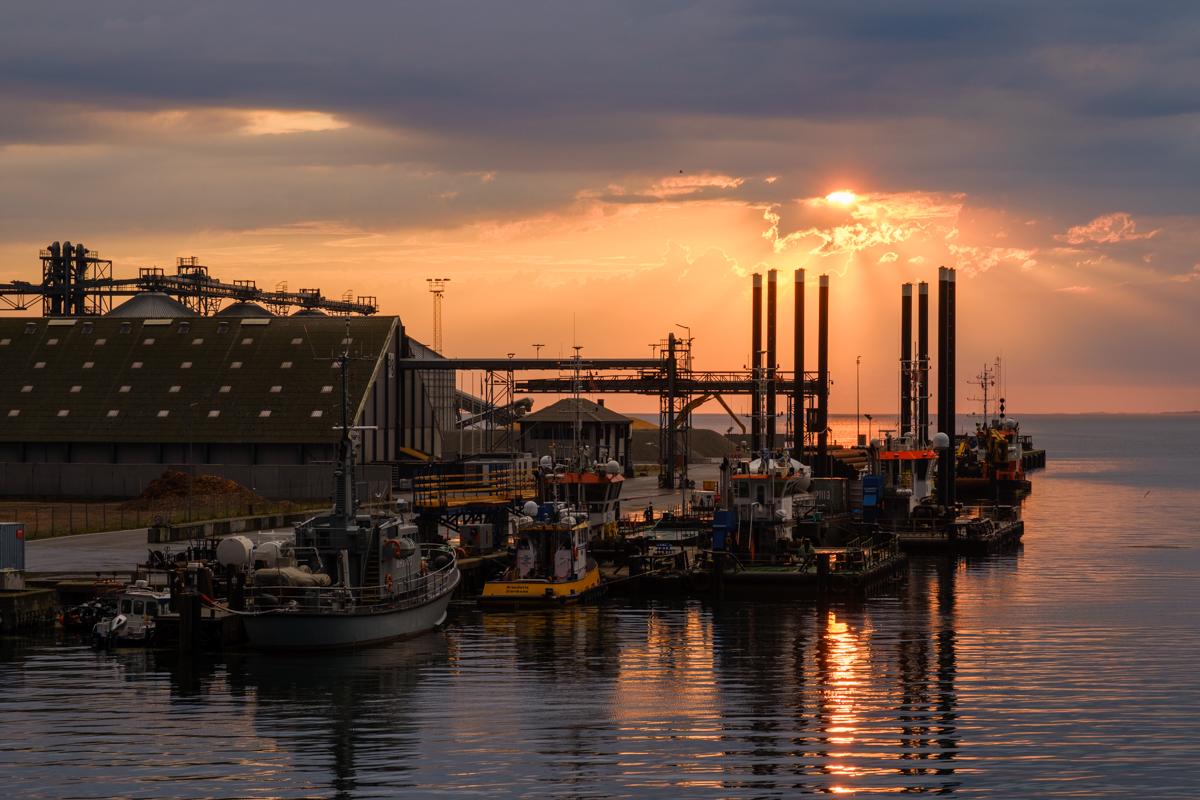 Free Shelters and Primitive Campsites
Denmark has an expansive network of overnight shelters and primitive campsites, which are fantastic for cycle tourists and backpackers on a budget. Some of the nicer ones require a small fee and can be reserved in advance, but many are free and used on a first come, first served basis. The shelters do fill up sometimes, especially on weekends in the summer, so if you want to use them it's a good idea to stop early in the evening. We stopped by a couple that were pretty busy and wound up just wild camping instead. We did stay at a couple primitive campsites, which were really nice and had a fire ring and picnic tables.
We used an app called "Shelter" by Peter Gjoel to find shelters and campsites in Denmark. People can leave photos and reviews of the sites, which are helpful when deciding which ones to seek out.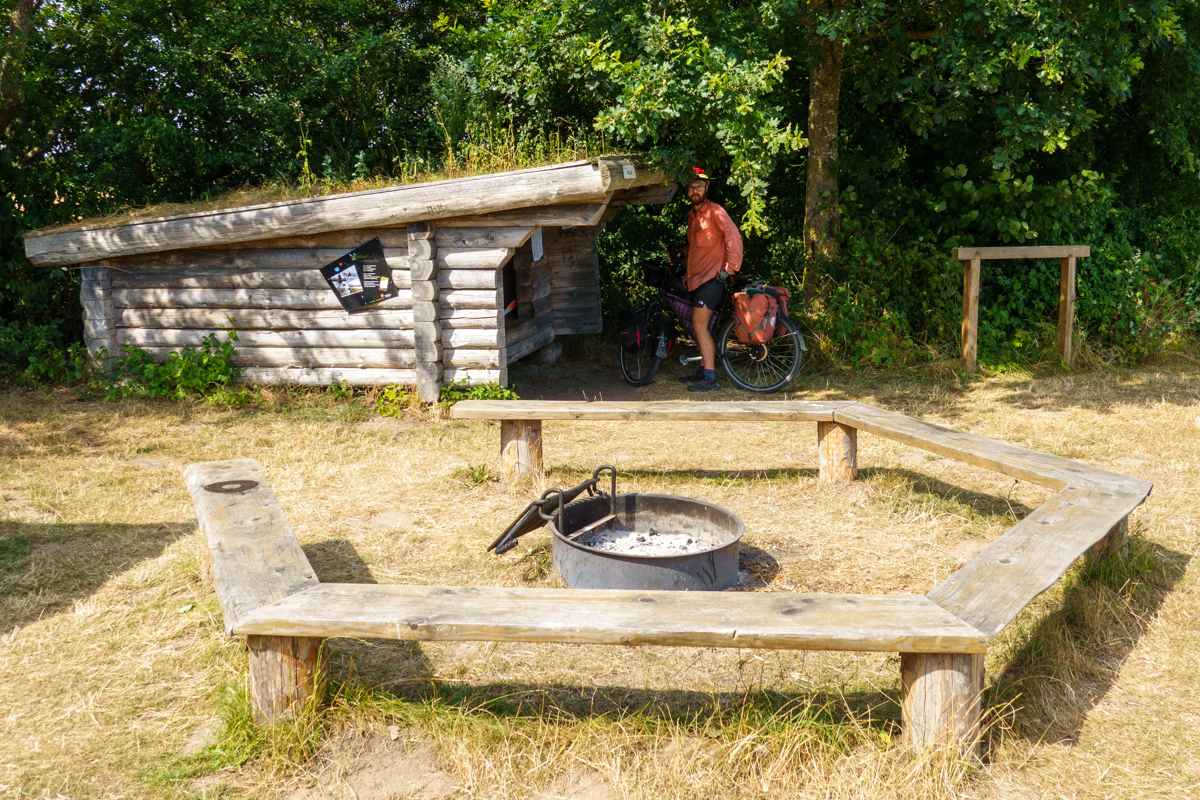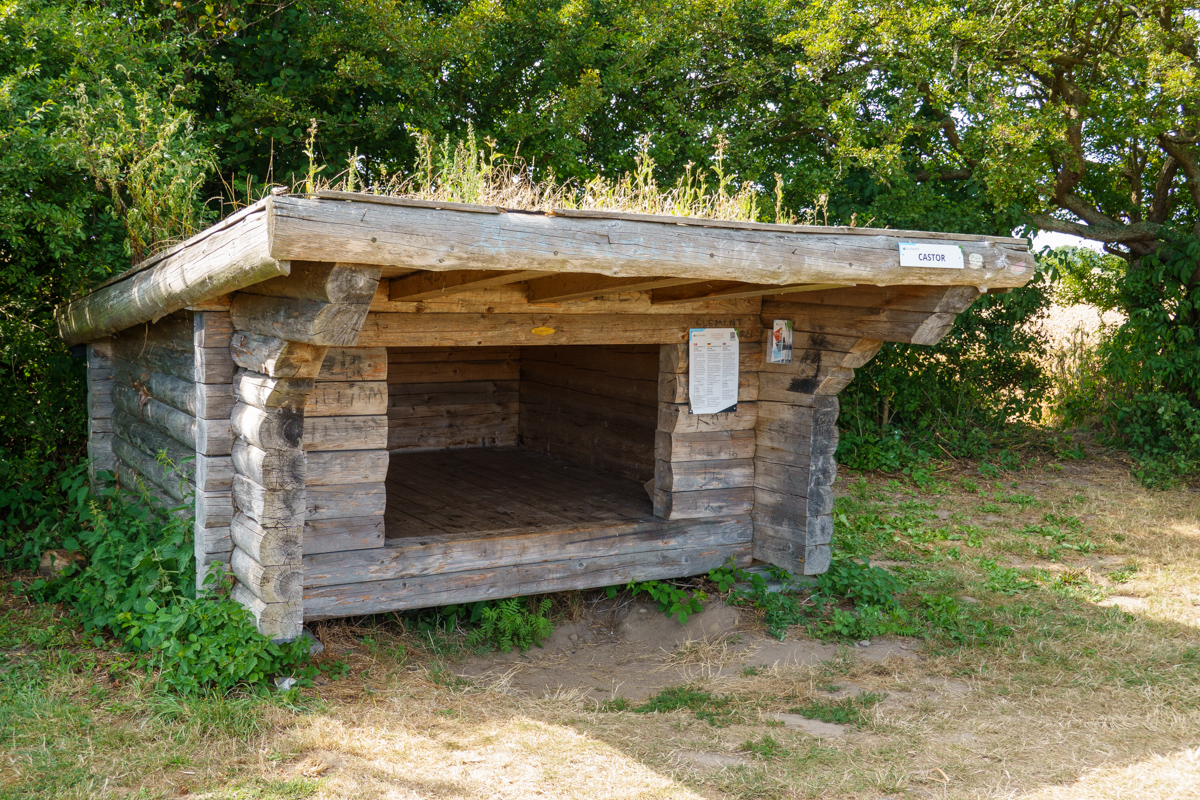 Copenhagen
Copenhagen is a wonderful city for cycling, with bike lanes going in every direction you'd want to travel. We had some time to explore the city before meeting up with a Warm Showers host, who had been kind enough to receive a mail drop for us. We visited the free town of Christiania, which has a fascinating history, beginning as a squatted military base that became known for its open air drug market and tensions that followed. These days it is a major tourist attraction, with many cafes and artwork lining the pedestrian streets.
We cycled down the Nyhavn, a picturesque canal lined with colorful historic apartment buildings and cafes. When we met up with our Warm Showers acquaintance, we went out for some beers and had a great time chatting for awhile. He was very familiar with the area and gave us some suggestions for our route moving forward. Even though he wasn't able to host us, we had a blast biking around town with him and learning some interesting history about Copenhagen.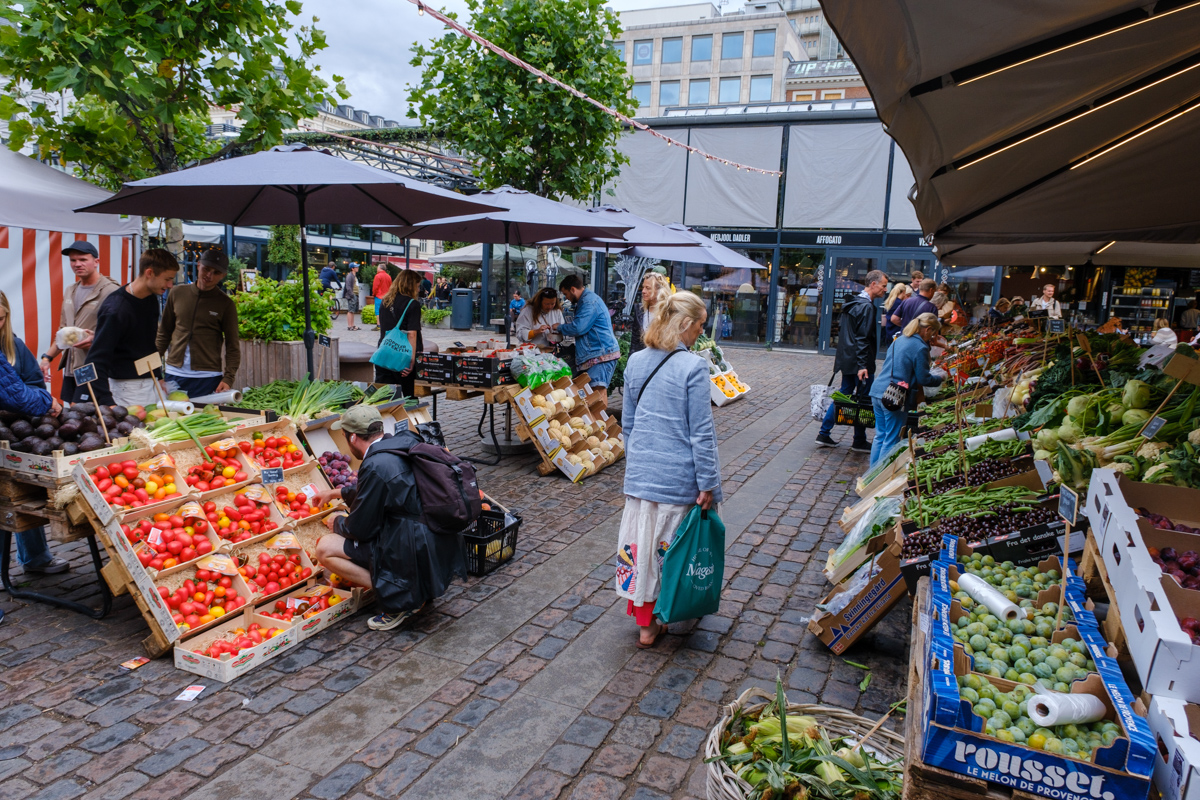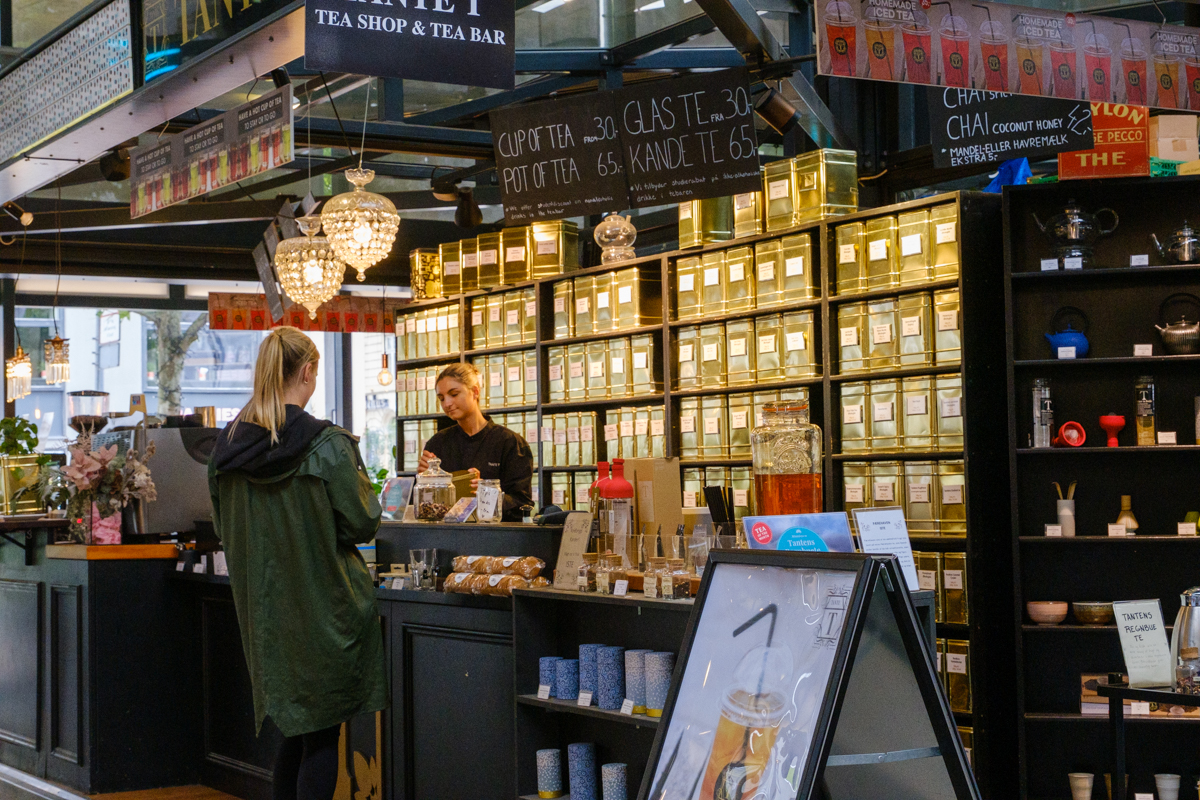 Coastal Ride to
Helsingør
We mostly cycled along the coast until Helsingør, where we would take a ferry to Sweden. We took a short diversion into a gated forest with lots of deer just north of Copenhagen – we even saw some albino deer, which we'd never seen before. The forest used to be a king's hunting grounds and is now open to the public for hiking and biking.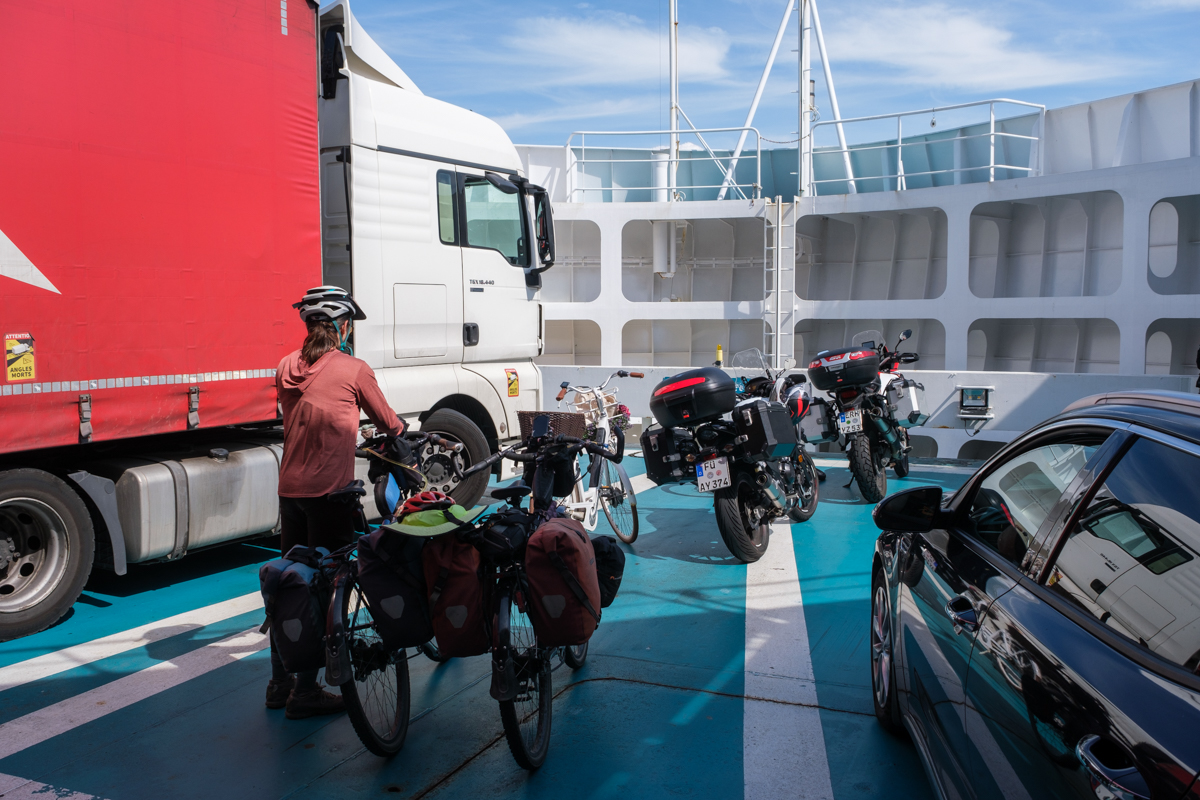 The Swedish Coast (8 days of riding, mid-August 2022)
We started our tour of Sweden in Helsingborg after taking a ferry from Helsingør, Denmark. We cycled parts of the EuroVelo 7/12 and the Kattegattleden as we wound our way along the coast of the Kattegat Sea. While the initial part of the route had long stretches of monotonous farmland, the northern coast had much more interesting scenery and ventured onto some beautiful rocky islands.
Kattegattleden Cycle Route
The Kattegattleden is a 390km cycle path from Helsingborg to Gothenburg, and in 2018 it was named the "Cycle Route of the Year in Europe." We took a couple shortcuts so we didn't complete the route in its entirety, but it's always nice to be on a well-signed, established path for awhile.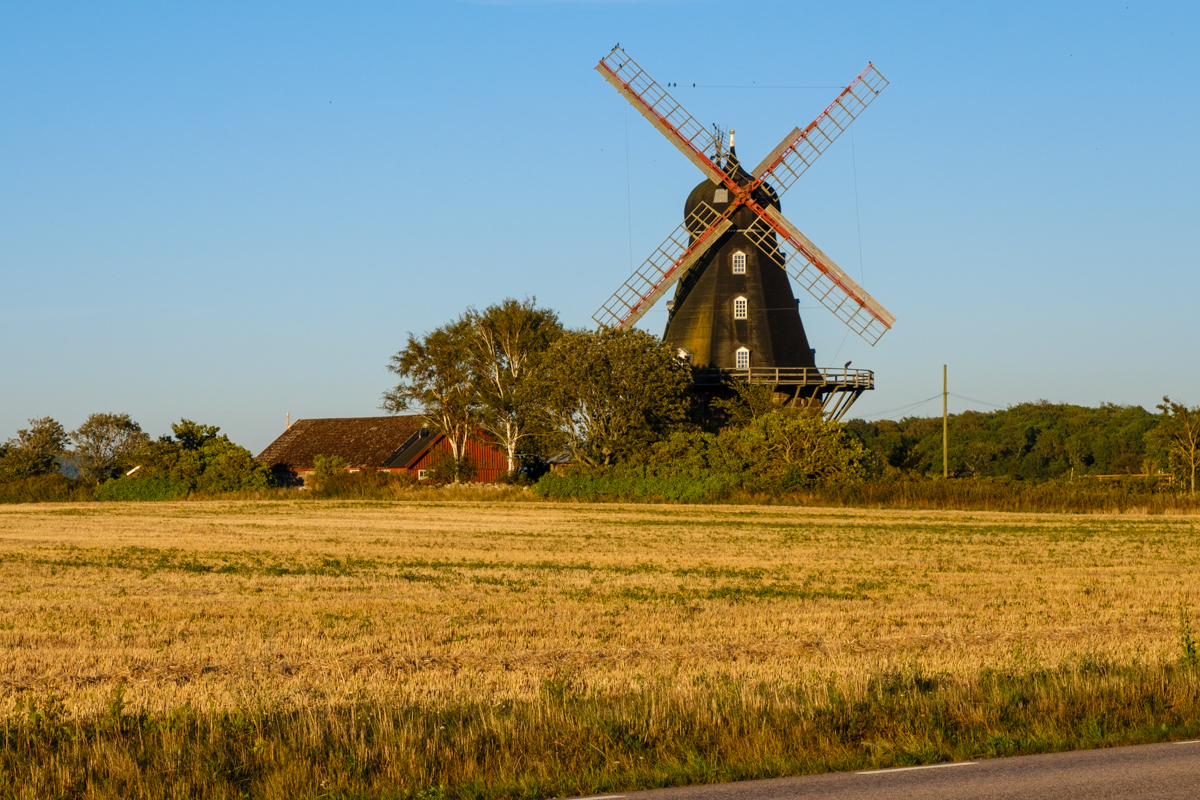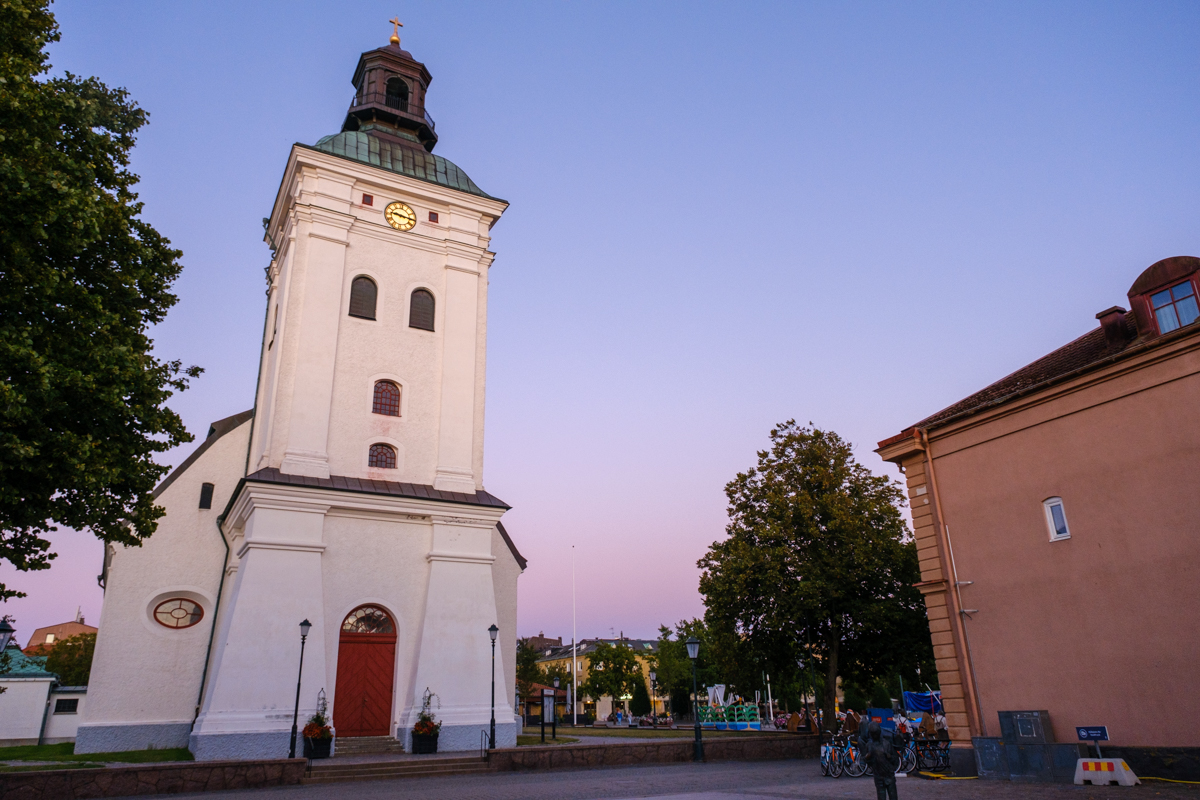 Bike Maintenance in Gothenburg
Changing our tires had been on our to-do list for awhile, but we were having trouble finding Marathon Mondials in stock in the 29×2″ size. None of the European online retailers had them, and we e-mailed and visited a number of bike shops before giving up on that model. Finally, we were able to find the Schwalbe GT-365 in Gothenburg, but the initial shop we went to only had three of them.
The shop thankfully was able to see through their inventory system that another shop nearby had one more in stock. It was near closing time, so we slung the three tires on our shoulders and raced through downtown Gothenburg to get to the other shop before it closed. Then, we changed all of our tires in an apartment parking lot. Didn't get to do much sightseeing in the city but at least we accomplished some much-needed maintenance!
Islands on the Northern Coast
North of Gothenburg, the coast gets much rockier, more mountainous, and generally more scenic (in our opinion). The EuroVelo 3/12 winds across several islands just off the coast, some of which are connected by bridges and others that are connected by ferry (free for cyclists!). There are lots of cabins and vacation homes in this area, so camping was a little bit tricky in some places. The coast doesn't have as many overnight shelters as the more inland/forested parts of Sweden, but we didn't have too much trouble finding a decent pitch.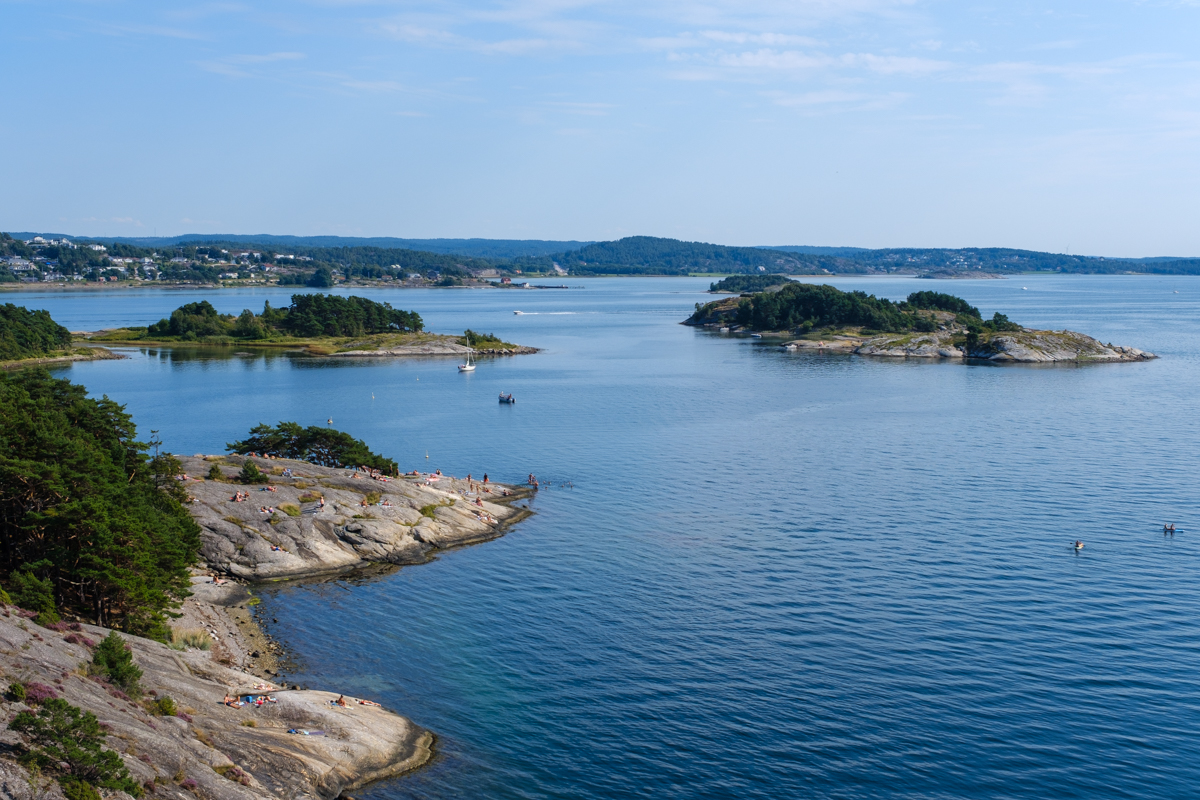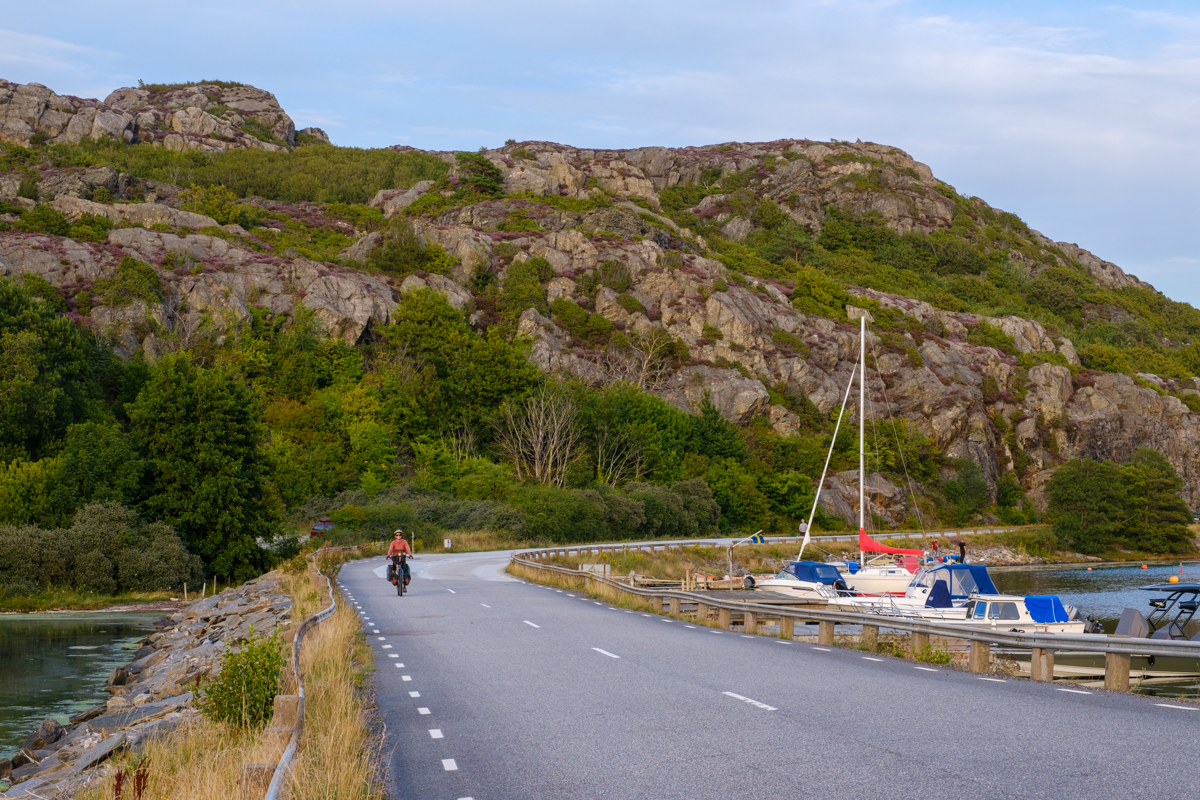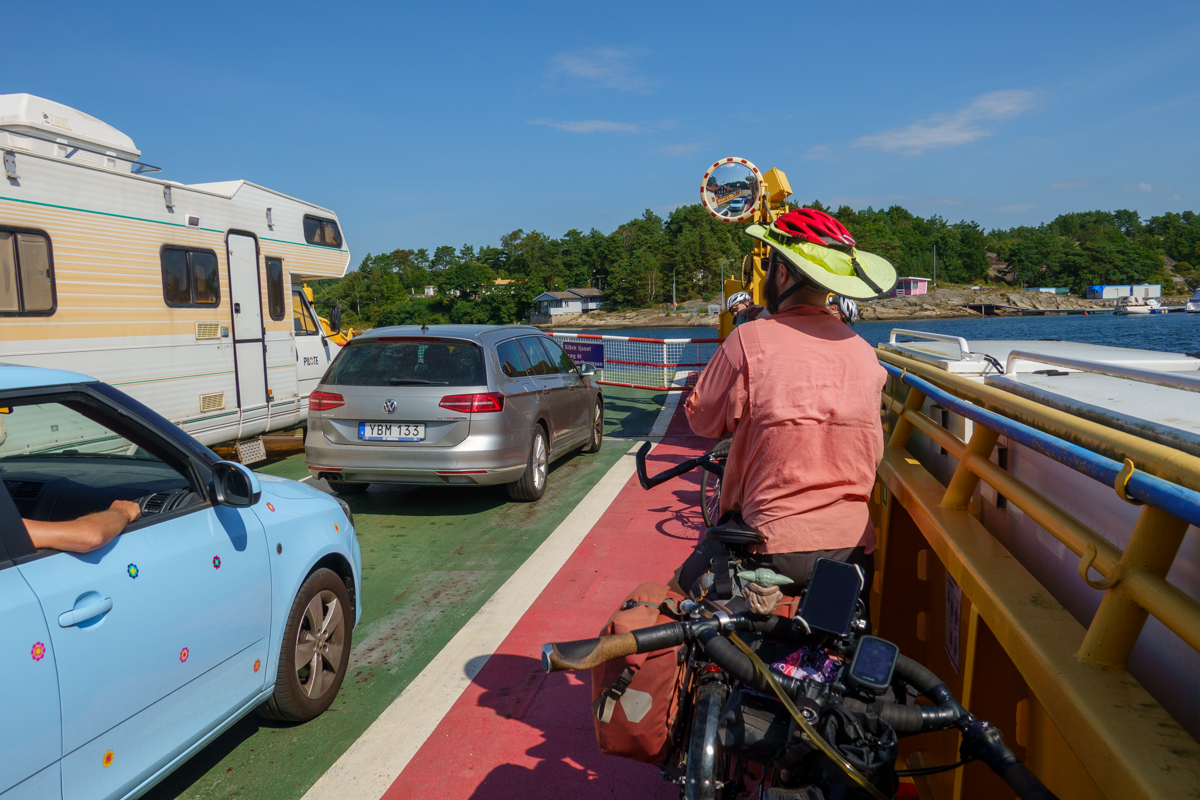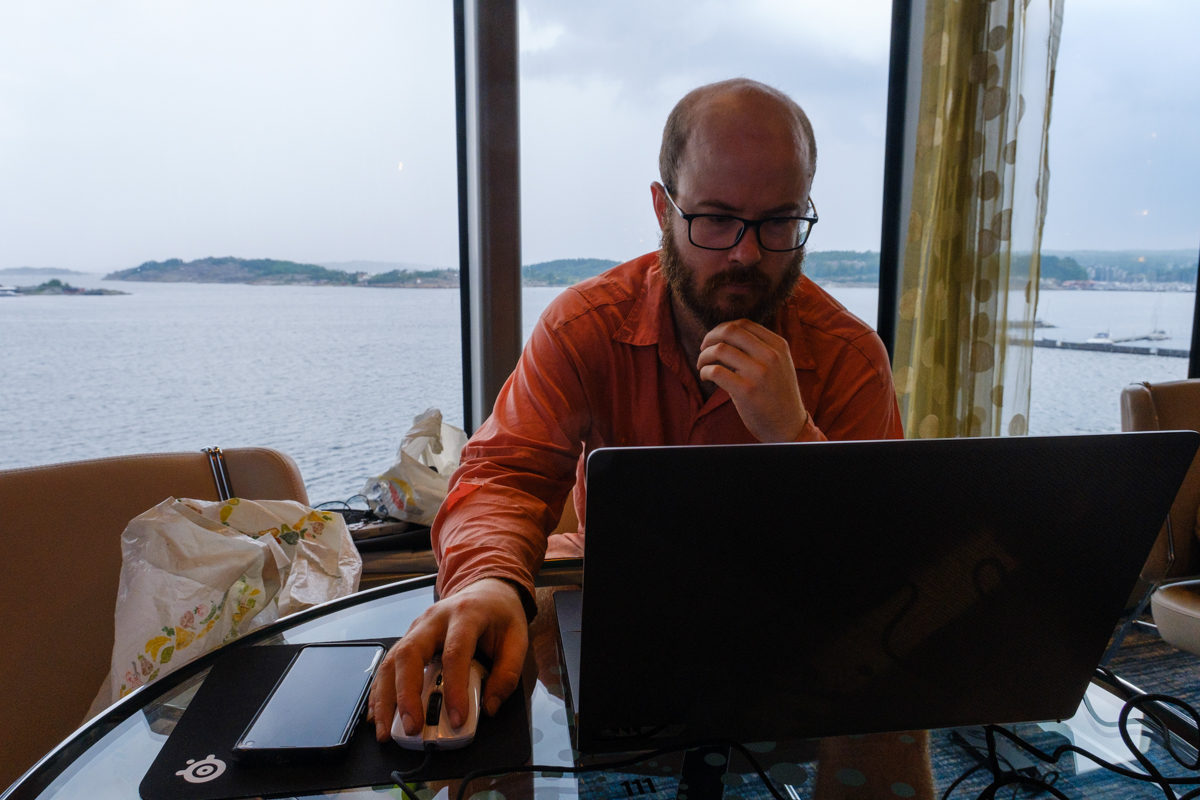 Video from Denmark and Sweden